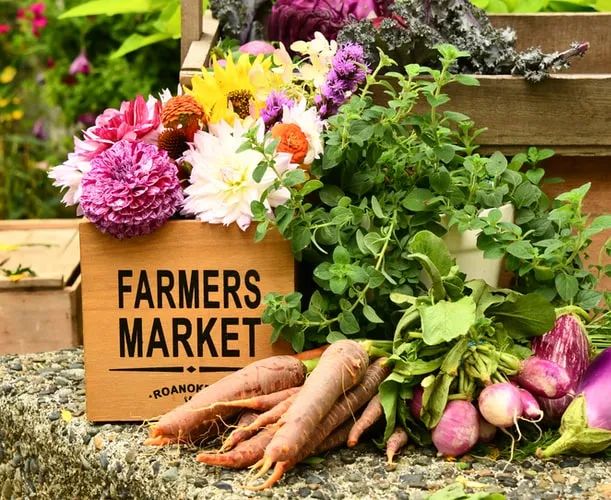 Billings West End Market Winds Down on '21 Season
June 11, 2021
Borne from necessity, the Billings Seafood Guys, along with a few vendors, got the ball rolling on a Billings West End Market after learning that the downtown Farmers' Market wasn't going to happen during the summer of 2020. Its first season out of the gate, the West End Market had up to 10 vendors, in its second year, they operate with 15-18 vendors with a different food truck each Saturday.
Billings West End Market is running until July 3, 9am-12pm each Saturday at 3201 Hesper Road
Jon Wanderaas, owner and operator of Billings Seafood Guys was kind enough to share with us some of the ins and outs of this market that his business hosts and a few tips for those new to the scene.
Pet lovers will love to know that this is a pet-friendly market. Wanderaas notes that they loved to see many people perusing the booths with their pups in tow.
The Billings West End Market has also provided opportunity for new businesses to showcase their products, such as Grindy's Cheese Balls and Better Together Charcuterie. As we stroll deeper into summer, the produce only continues to get better each week; the Market has reaped the benefit of Swanky Roots, Zach Earl Farms, and King Family Farms' harvests. Full of local products, vendors, and producers, Wanderaas shares they're excited to have recently added a vendor who locally makes handmade summer yard games.
Make the Most of Your Visit
Wanderaas says that new Market attendees will want to make sure that they arrive between 9 and 10am. The weather is cool and all the products are in stock! The cozy size of this Market also allows for customers to talk to the producers and get to know the people you're purchasing from.
After July 3 you'll still be able to find the Billings Seafood Guys and many of the West End Market vendors at the Yellowstone Valley Farmers' Market, which kicks off on July 17 at 8am-12pm. (Of course, you can also catch the Billings Seafood Guys at their retail location, 3201 Hesper Road, Unit 1, and via delivery).