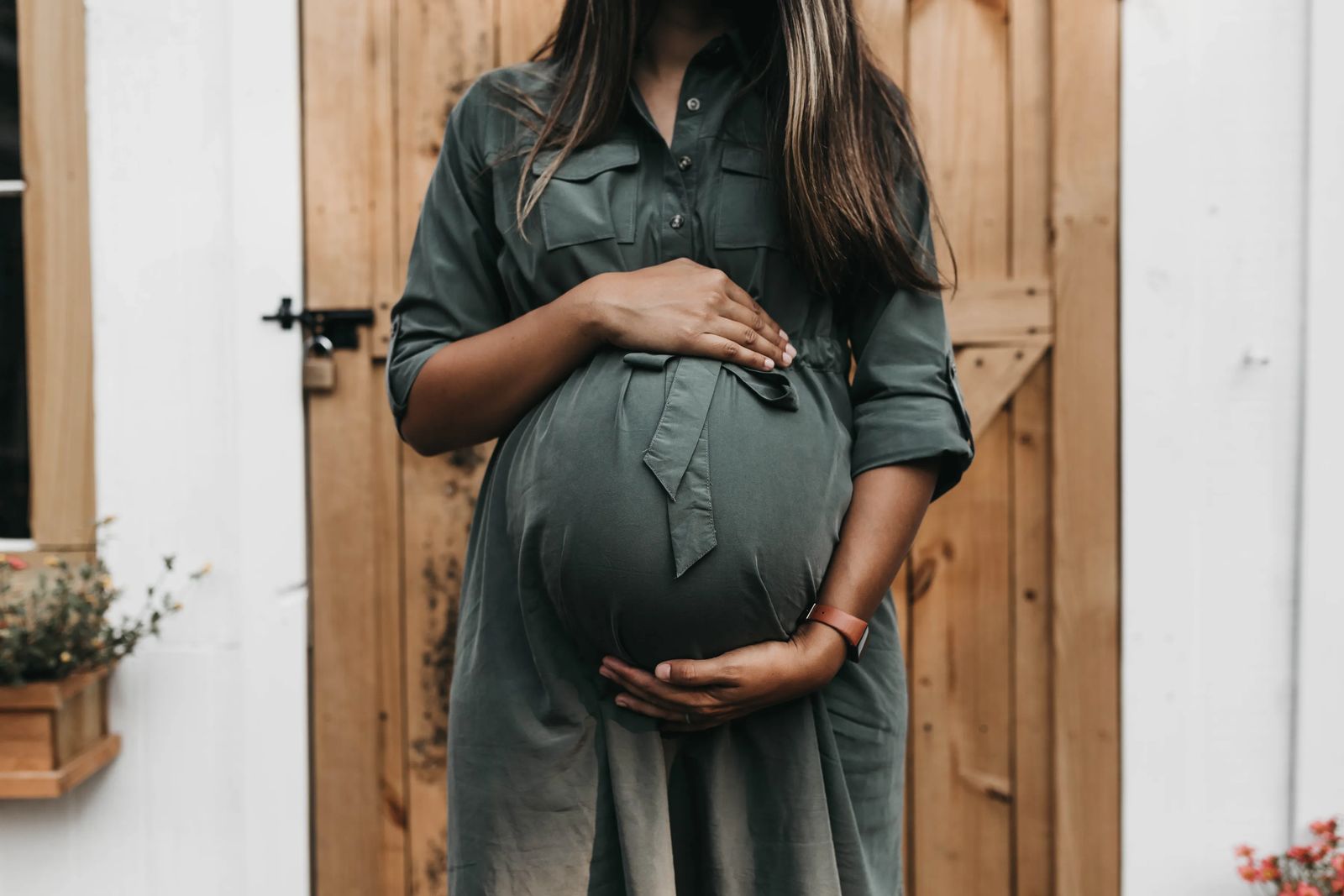 Behind-the-Scenes: The Modern Midwife
June 30, 2021
While the term midwife - which means "with woman" - dates back to the 14th century, today's modern midwives bear little resemblance to the antiquated portrayals we've seen in the movies. In fact, the midwife of the 21th century is a highly-trained, licensed professional. A midwife offers a safe and natural birthing experience that provides today's parents with personalized care and the ability to choose the place of birth and those in attendance without undue pressure or intimidation.
Considered a healthcare professional, a midwife must earn a qualified degree and obtain licensure through the state. Here in Montana the licensing requirements are more extensive than most other states and require meeting educational standards outlined by the Board of Alternative Healthcare, as well as an apprenticeship, a minimum of 65 births and a passing score on the national NARM (North American Registry of Midwives) exam.
To shed some light on this profession I reached out to Katrina Rauch, a professional midwife here in Billings and owner of First Breath Midwifery. Performing out-of-hospital births in clients' homes or her birthing center, her natural approach respects parents' autonomy in the health decisions that affect their family.
What is your background as a midwife and what sparked your interest in this career?
I have been a Licensed Midwife for almost 10 years. Before that I was a Childbirth Educator and Doula. When I graduated high school, I thought I'd like to become an OB/GYN or Pediatrician. I started working on pre-med curriculum in college and while going to school I got a job at a pregnancy center where a flyer came across my desk for a Christian midwifery conference at a nearby Amish Community. I was too intrigued to not go.
I loved how the speakers at the conference approached pregnancy and birth as normal life processes to be supported instead of a medical disease to cure. I remember thinking, "This is what I would want for my births. Why wouldn't I want to give this kind of care to others?" I switched my educational focus to meet the standards outlined by the Board of Alternative Healthcare in Montana. In addition to a Montana license I also hold a Certified Professional Midwifery credential which is recognized in most other states.
I feel a spiritual calling on my life to serve families during pregnancy, birth, and the early weeks postpartum. I had some initial hesitation because it is not an easy occupation to maintain while also having a family. When I was considering pursuing midwifery I asked God, "Is this what you want for me?" Later that same day my husband said, "If there's one thing I know for certain, it's that you are supposed to be a midwife." My husband's support enables me to be on-call, leave family obligations and holidays for a woman in labor and never know what time I'll be getting home.
What do you love most about being a midwife?
I love that I get to meet a variety of people from different backgrounds and beliefs, but it's birthing and being born that has united us. I appreciate that midwifery is based on ancient knowledge and yet there's always more to learn and new evidence coming out.
I particularly enjoy customizing my role to fit a family. Some women come to midwifery because they are very private and I need to be quiet and respectful of that. Other women want a spa-like feeling at a waterbirth with music and massage. I can adapt my role to support her birth too.
Sometimes women have had births and they didn't feel respected or heard by the people that were supposed to be supporting them. I have to earn a family's trust and learn what a mom needs. Births usually go the best when the woman in labor feels safe. This lowers her anxiety hormones and boosts all the hormones needed for a natural birth.
Why do you think women choose to give birth with a midwife and not an OB/GYN?
Many expecting parents are looking for respectful, personalized care that can be difficult to find in a medical setting.
I'm very thankful for the skilled medical professionals in our area. What a blessing to have hospitals when there is a medical issue!
What would you say to reassure someone who might have concerns about the risks?
An out of hospital birth is not meant for everybody. The countries that have the best birth outcomes globally have midwives as an integral part of their birth care. It's in these places where midwives attend low risk births in or out of hospitals, but there is a good working relationship with doctors. The physicians, then, can focus on higher risk situations.
Most pregnancies and births are low risk. Most complications can be prevented or managed with a knowledgeable birth attendant. I appreciate when parents ask me about specific concerns they may have about birth, because it is a protective parent wanting the best for their child. I am held accountable by my licensing board to follow specific laws and protocol for risk situations.
What is the biggest, or most common, misconception people have about being a midwife?
Many people don't understand that midwives in Montana are legally required to be licensed. Some people think midwives only offer comfort measures. Although I usually reach for preventative measures and natural remedies, I can administer things like oxygen or anti hemorrhage medications and even suture tears. Licensed Midwives often order lab work and ultrasounds and complete newborn health and hearing screenings.
Childbirth is a natural process that, in most cases, does not require medical interventions such as Cesarean sections, Pitocin, and epidurals. While a homebirth is not right for everyone, it is a unique "high touch, low tech" birthing option that focuses on keeping moms and babies together at every opportunity. A homebirth allows for a sacred time following birth that is filled with skin-to-skin touch and family bonding in a quiet, warm, and distraction free environment. The holistic and personalized care that a midwife provides is a beautiful way to bring a precious child into the world.