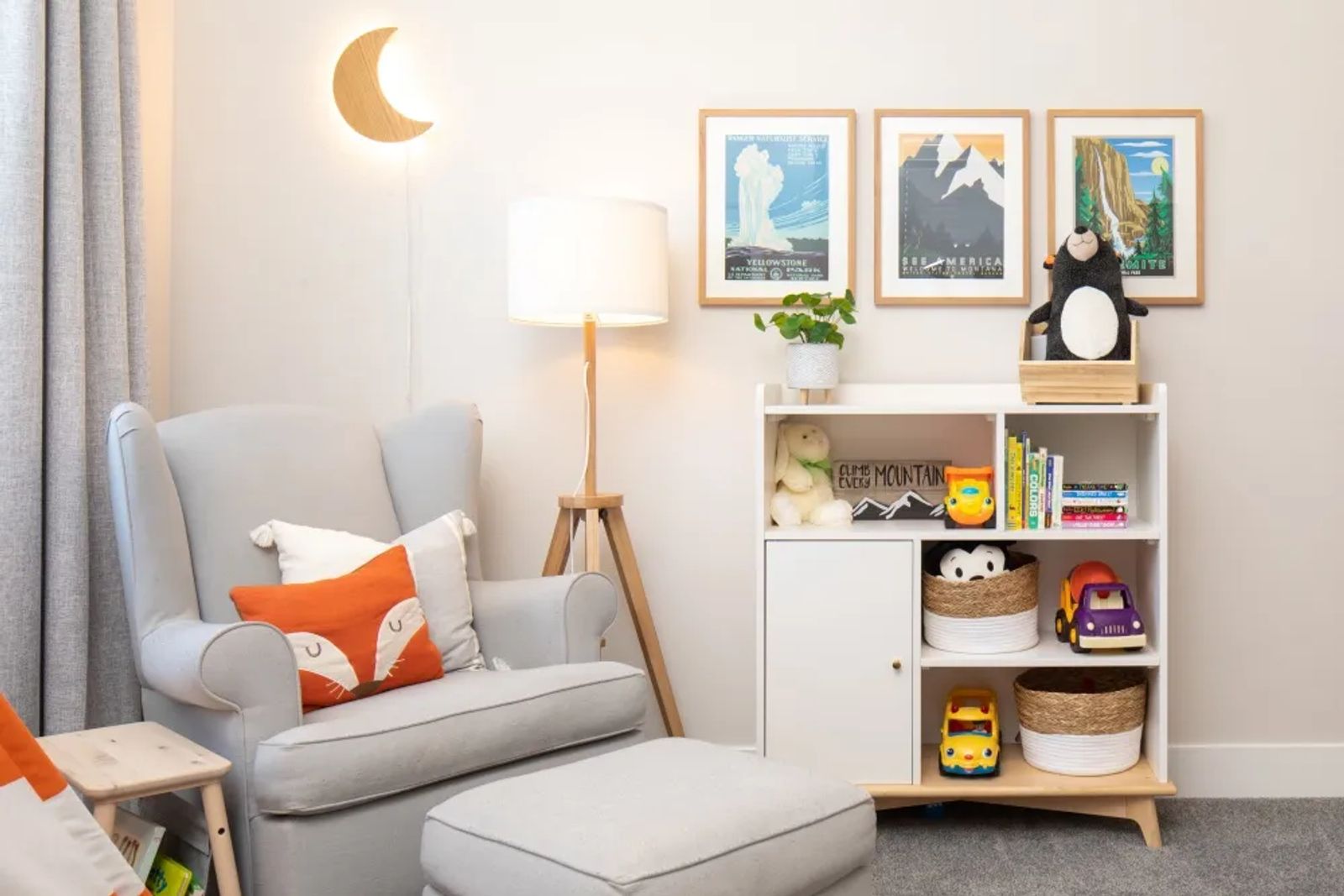 Procrastination Station. A.K.A. The Nursery
May 2021
by carolee mcCall smith | photos by nathan satran
The nursery. It's a place of whimsy, of charm, of…procrastination.
Yeah, you read that right. You see, when I was expecting my first child, I meticulously planned out his room. I put his furniture together months before his birth. I painted the ceiling dark blue and hung stars from it because I somehow knew he'd have an inherent love of the night sky. By the time I brought him home from the hospital, everything was perfect. Toys sat in just the right spot; adorable stuffed animals smiled down from their perches, and his future favorite books were arranged precisely on his shelves. His changing table was perfectly stocked with tiny diapers arranged in a sweet basket as if I'd ever be able to maintain such a thing.
By the time I was pregnant with our third child, we'd run out of bedrooms in our house, so I had no bedroom to decorate. I brought him home to a bassinet next to my bed. There were no sweet baskets of perfectly stacked diapers. (After all, the day I brought my oldest home from the hospital, he'd peed all over that basket and the wall behind it. Lesson learned.) Whatever adorable stuffed animals we had for him had been purloined by his 2-year-old sister. And his future favorite books were scattered on the floor from the latest round of her "playing catch" with big brother, otherwise known as chucking books at his head.
My baby turned 2 years old a few months ago, and I've just now finished his nursery. I don't mean recently; I mean five minutes ago and only because there's a photographer on his way over to take pictures of it as I type.
Moms, you understand, right? There's a lot going on! They say the days are long, but the years are short. It strikes me as so true. And getting a nursery perfectly decorated falls far below taking care of all the tiny people who've overrun your house. 
Ever since we moved into our new home (one with a room for my youngest), I've justified his half-finished nursery by telling myself that a 1-year-old doesn't know the difference anyway. Amirite? Yet, as his second birthday passed and I looked around his room with blank walls and pictures sitting on bookcases waiting to be hung, I figured it was time to stop the procrastination and make some decisions.
With my first, I'd decided I knew what he would like long before he could ever tell me what he actually likes (you're all totally free to laugh at such a thought). With my third, I'd originally thought I'd keep a strictly black and white palette with lots of light, natural wood mixed in. 
But one benefit of waiting so long to decorate this room entirely is that I now know what this little guy loves. He loves being outside, and he loves bright colors. So in his room, I brought a little of the outside in. Black and white may be chic, but it doesn't fit who my little boy is. He gets bold oranges and greens instead.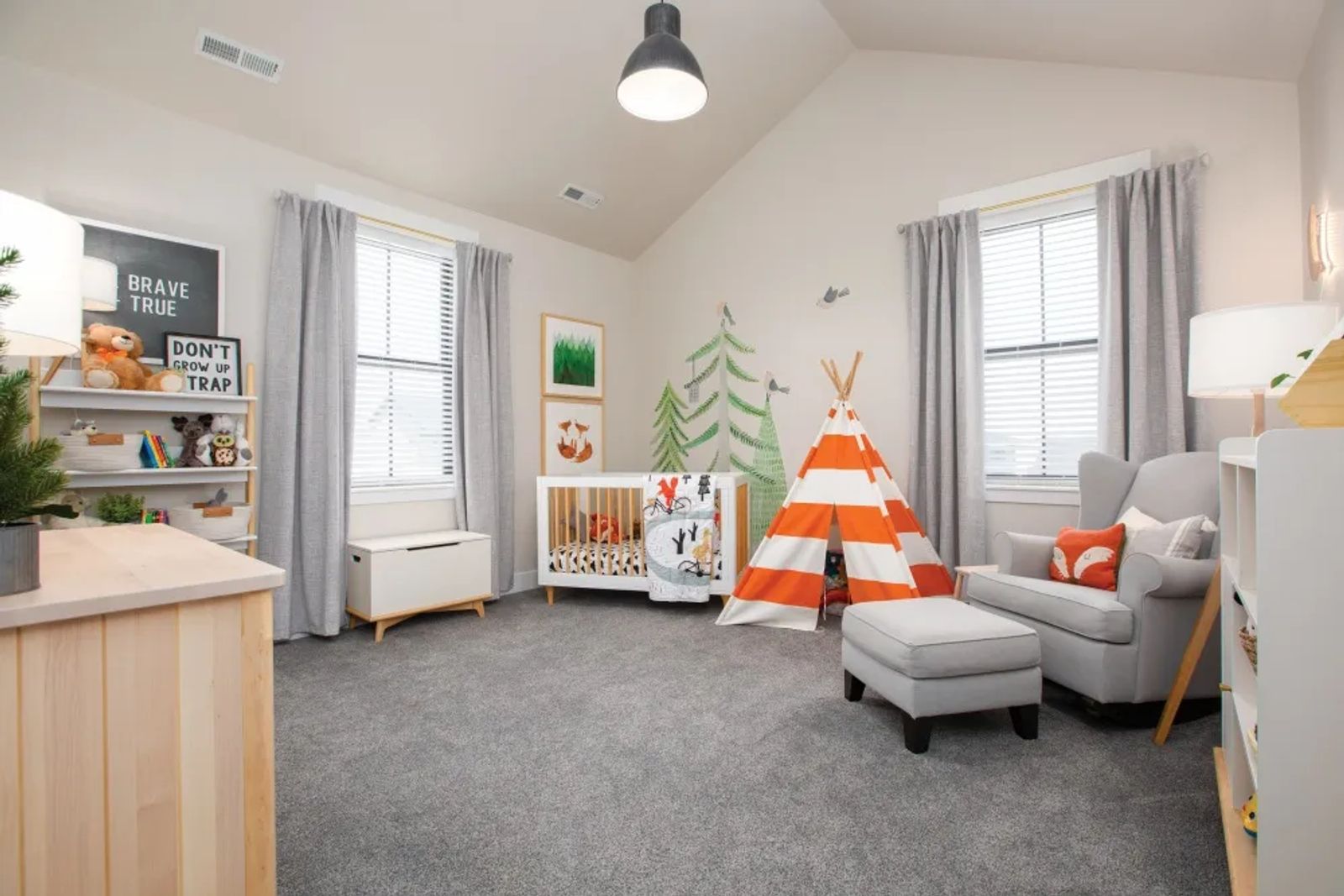 And now, here I sit in the chair that I rock my baby in every night, typing away in a clean and decorated room. Toys are sitting in just the right spot. Adorable stuffed animals smile down on me from their perches. My son's favorite books sit precisely arranged on the shelves. And I can't wait for him to come home and hear his little voice say, "C'mon, Mom, come play with me." And we'll pull all the stuffed animals down and scatter the books across the floor as we read them. It will be perfect.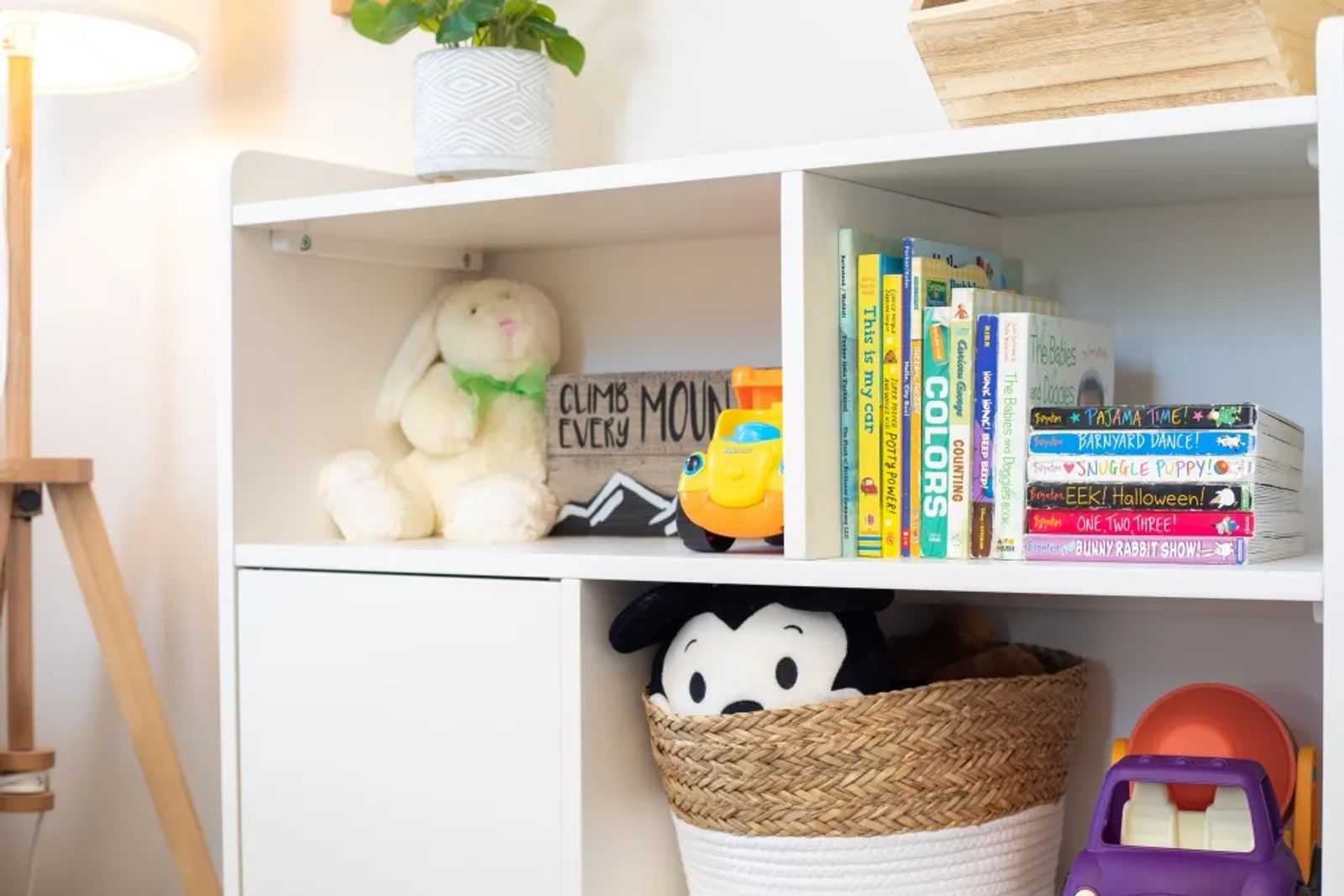 Originally printed in the May 2021 issue of Simply Local Magazine
Never miss an issue, check out SLM's digital editions here!