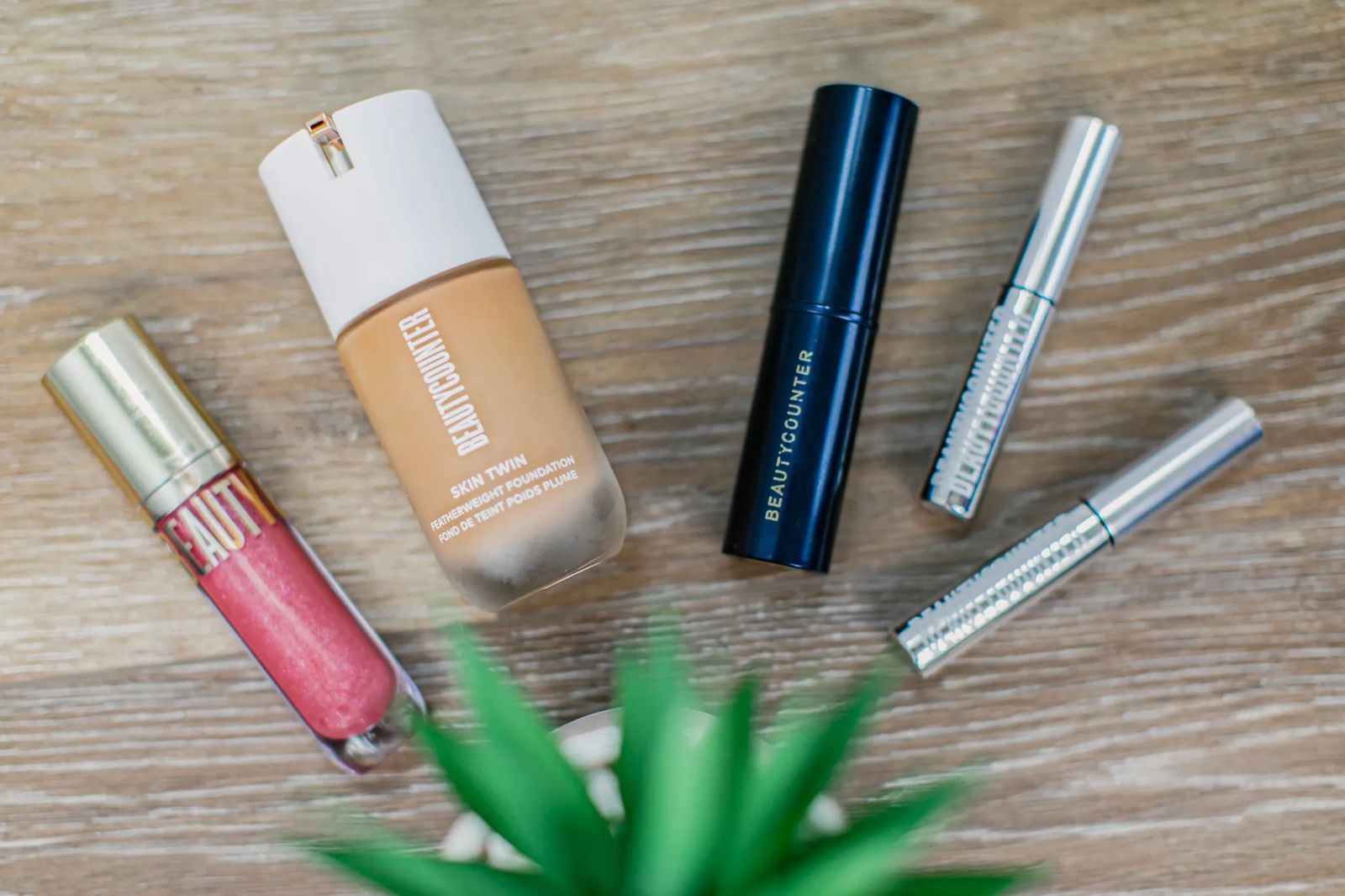 Beauty from the Inside Out
October 2020 | by brooke wagner
Bithionol. Chloroform. Methylene chloride. Mercury compounds. This list reads like ingredients from a strange science experiment. It's a list of chemicals that are banned by the FDA from being included in cosmetics. Many of these ingredients are proven to have harmful effects on consumers, from skin irritation to causing cancer. Other health issues such as asthma and infertility have also been linked to ongoing exposure to toxic chemicals in our daily lives.
When you think about the myriad of products you use every day, from soap to a moisturizer, to the sunscreen we apply on our kids at the pool, it can be easy to assume that each product is tested and deemed safe for our families. This isn't always the case. On the contrary, companies are permitted by law to use harmful ingredients and make their own judgments about safety. Armed with this information, it can be difficult to sort through the hard-to-pronounce names of ingredients in our beauty products and determine what is the safest combination for our families. 
One company, Beautycounter, believes that you never need to compromise your health in the name of beauty. Red Lodge native Kelly Smith discovered Beautycounter at a pop-up party with a friend. There, she learned about the dangers of the harmful toxins in products she was using every day. Kelly says she was "immediately impressed by Beautycounter's Never List, a list of over 1800 ingredients that they have banned from use in their products due to proven or potential harm to health." Comparatively, in the United States, the FDA has only legally banned around 30 ingredients.
Beautycounter's uncommon commitment to only using high quality, safe products caught Kelly's attention. She signed on after learning that she could get her favorite products at a discount but says the rewards go far beyond monetary value. "I love that I get to help women be their best selves from the inside out. Whether it's starting them on a skincare routine, amping up their regimen with booster products, or educating them on how to swap out their current products for safer ones, I enjoy helping them find what works best and hearing their excitement at the results. Beautycounter allows me to connect with so many women I never would have met."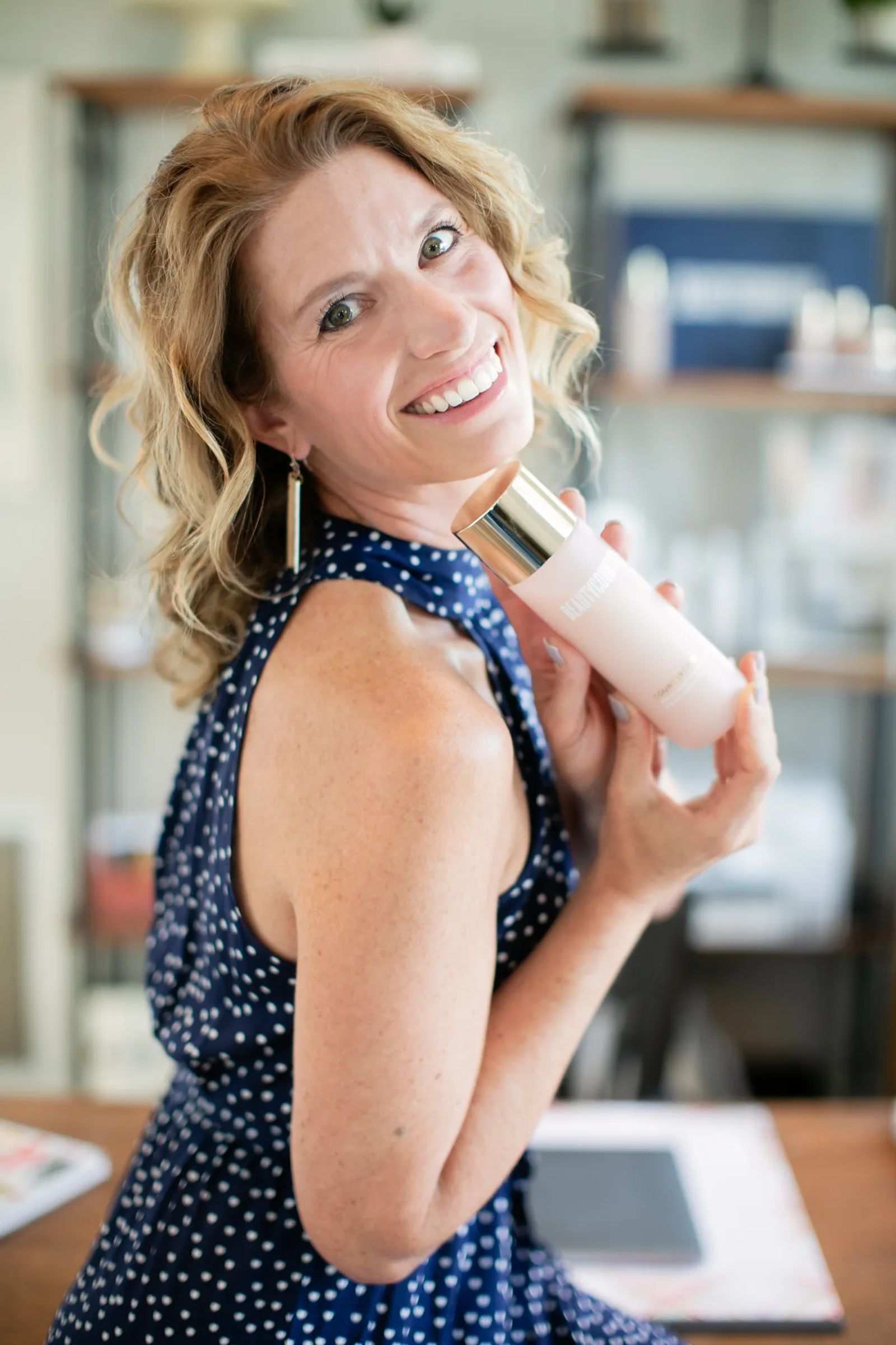 Kelly was born in Red Lodge but grew up in Seattle to be close to her mother's side of the family. After graduating from high school, Kelly attended Washington State University. Then it was on to Switzerland for a semester abroad, followed by a move to western Colorado to work and ski. There Kelly met her husband and had a son, Owen. She longed to raise her children closer to her family, so the Smiths moved to Billings in 2004. In 2008 they welcomed a daughter, Samantha, to the brood. Kelly soon found her passion for health and an eco-friendly business model combined in Beautycounter's mission to "get safer products into the hands of everyone" through educating families, offering high-quality products for the whole family, and advocating for more health-protective laws in the US.
Beautycounter's products are truly for the woman or man who is health-conscious, eco-conscious, and is willing to invest in all aspects of their health. Geared towards clients of all ages, it seems that there is a product for everyone. Kelly advises, "If you tend to shop organic markets like Whole Foods, but you also like luxury brands like Chanel, you'll love that Beautycounter marries both safety and performance in every product." We asked Kelly if she would share some of her favorite products with us. Here is her "not to miss" list:
Overnight Resurfacing Peel—exfoliates dead skin cells while regenerating new ones in one gentle step. This product packs multiple benefits like reducing dark spots, evening out skin tone, boosting radiance, reducing the appearance of pores, and also making your skin softer and smoother.
Countertime Regimen— 5 products I use daily to defend against the aging process. This is Beautycounter's luxe line for women looking to reduce fine lines and wrinkles and hydrate dry skin using our plant-based alternative to the popular, but potentially harmful ingredient, retinol (known for developmental toxicity and sun sensitivity). Unlike retinol-based products, Countertime can be used while pregnant or nursing and while playing in the sunshine!
Dew Skin Tinted Moisturizer—my favorite sheer foundation with mineral SPF. I use it alone for a sheer base coverage and sun protection, or I'll combine it with our Skin Twin Foundation for all-day coverage and plumping benefits.
Beautycounter is also certified as a B Corps, which means it places equal importance on People, Planet, and Profits. When it comes to accountability for safety and transparency, Beautycounter leads the way, earning Fast Company's Top 50 Most Innovative Companies award in 2019. It was also the most Googled beauty brand in 2018. From responsible sourcing of ingredients to sustainable packaging, Beautycounter's mission is also a movement to set an example for the rapidly growing clean beauty industry. Kelly says she is "proud to be part of a company that aligns with my own passions for protection of our planet, its people and animals while giving women an opportunity to empower their own lives."
For more information and to purchase products, contact Kelly Smith at kellysmithbeautycounter@gmail.com
Take Beautycounter's skincare quiz to discover the best products for your skin type-https://www.beautycounter.com/kellysmith4?goto=/quiz/skincare
Originally printed in the October 2020 issue of Simply Local Magazine
Never miss an issue, check out SLM's digital editions here!