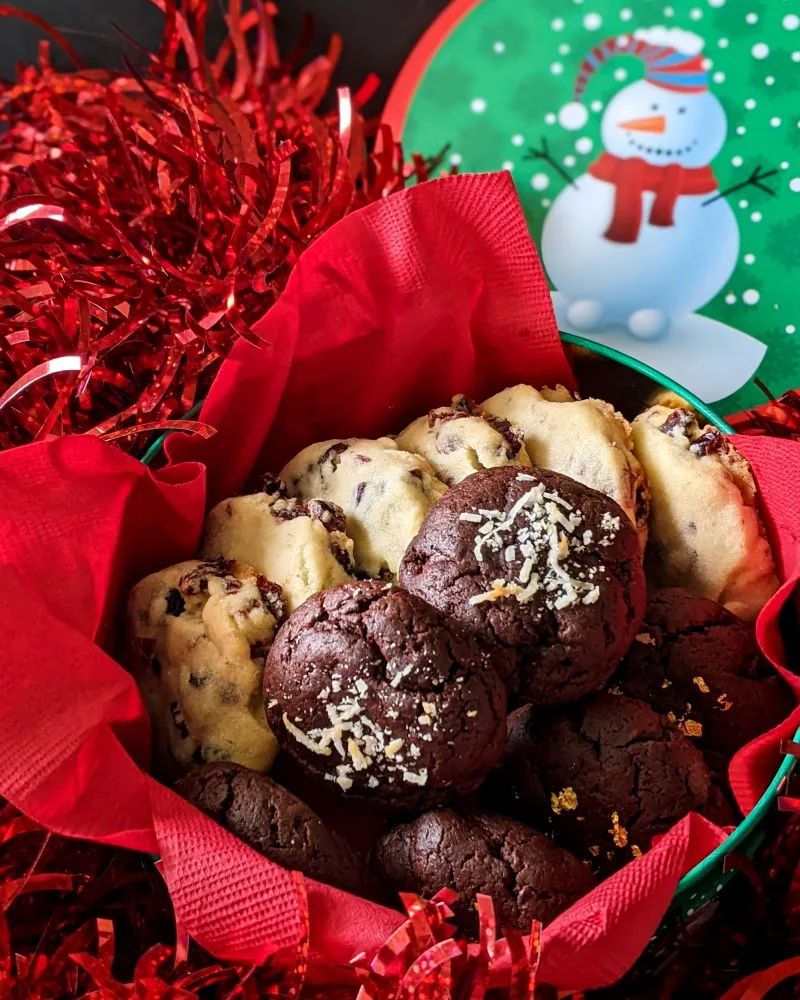 Bake This: Christmas Cookies
December 2022
article & photos by renata haidle
You might have a few Christmas cookie recipes that are family favorites. Or you might be new in the kitchen, wondering where to start (the quest for perfect Christmas cookies can be overwhelming). So we're offering a couple of simple and fast ideas: a traditional shortbread cookie that comes together in minutes and a vegan chocolate cookie that is based on ripe avocado and coconut oil. Try one or try them both, and thank us later.
Craisin Shortbread Cookies
Ingredients:
8 oz. unsalted butter at room temperature
1 Cup confectioners sugar
2 ½ Cups all-purpose flour
¼ teaspoon salt
2 ½ Cups craisins
Yields 24-30 cookies.
Directions:
Preheat your oven to 350F. Line two cookie sheets with parchment paper and set aside.
In a food processor, cream the butter, add the sugar, and mix until smooth and fluffy.
Add the flour gradually, scraping down the dough as needed.
Add the salt and the craisins. Mix gently until incorporated. The resulting dough will be stiff and a bit hard to work with. Transfer it to a lightly floured work surface.
Roll the dough into a ½-inch thick sheet. Cut the cookies with a star-shaped or round cookie cutter and place them on a tray covered with parchment paper. Leave enough space in between for cookies to expand a little.
Bake for 10-12 minutes until the edges are set. Cool on the tray for 5 minutes, then transfer to a cooling rack.
Avocado Chocolate Cookies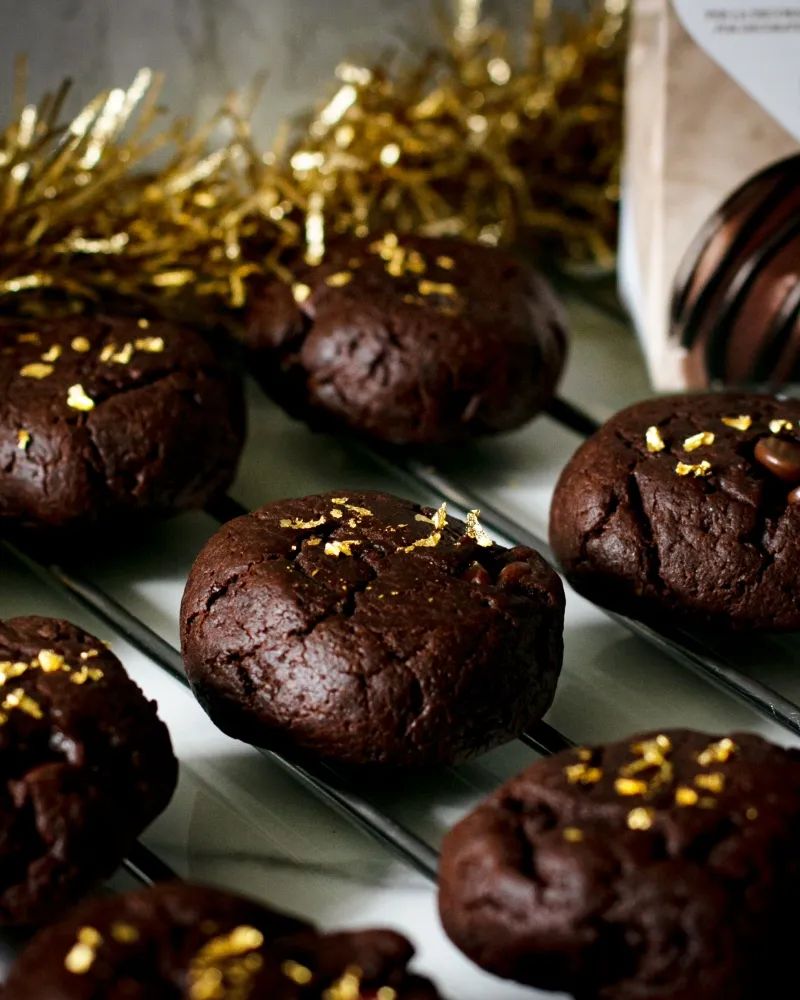 Ingredients:
1 1/4 Cups all-purpose flour
2/3 Cup dark cocoa
1 teaspoon baking powder
1/2 teaspoon salt
1/4 Cup coconut oil at room temperature
1 avocado, mashed
3/4 Cup brown sugar
1 teaspoon vanilla extract
1/3 Cup coconut milk (or any other vegetal milk)
1/2 Cup dairy-free chocolate chips, such as EnjoyLife
Optional: sour cherries or Bing cherries, shredded coconut, edible gold foil to decorate
Yields 24 cookies.
Directions:
Preheat the oven to 350F. Line two cookie sheets with parchment paper and set aside.
Mash the avocado and mix with the coconut oil until a smooth paste is obtained.
Incorporate the sugar and the vanilla extract.
In a separate bowl, sift the flour, baking powder, cocoa, and salt. Gradually add to the avocado mixture and stir well, mixing the milk halfway.
Stir in the chocolate chips. Form round balls the size of a ping-pong ball. If using, place a cherry in the center of each dough ball.
Arrange on the lined cookie sheets and flatten the balls slightly. Sprinkle with shredded coconut, if desired.
Bake for 10-12 minutes, until firm around the edges but soft in the center. Let them cool on the tray for 3-4 minutes, then transfer them to a cooling rack.
These cookies have a cake-like consistency and are better served within 1-2 days.
Originally printed in the December 2022 issue of Simply Local Magazine
Never miss an issue, check out SLM's digital editions here!