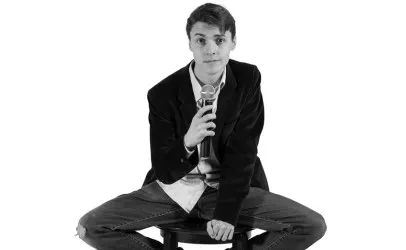 Autistic Stand Up Comedian Michael McCreary Visits MSUB
March 16, 2023
Twenty-six-year-old Michael McCreary is an autistic comedian, actor, author, and TEDx speaker who's been performing standup comedy since age 13. In the past eight years, he has performed stand-up shows and keynote addresses in every province in Canada – plus the Yukon - and across the United States. He'll perform in Petro Theater of the MSUB Student Union Building on March 29 at 7:00 p.m.
McCreary's sharp wit and exceptional delivery can be found in his book Funny, You Don't Look Autistic (Annick Press). He also hosted the Autism Ontario video "Autism: See the Potential," consulted on the TV show Ransom to ensure the authenticity of a character with autism and was featured on The National and on CBC Radio's Laugh Out Loud!.
He is currently playing the role of a neurodivergent character in the new TV series Astrid & Lilly Save the World (SYFY Network). Recently he was in the Saturday Night Gala as part of the Winnipeg Comedy Festival for CBC. Through his work, McCreary gives you permission to laugh at the lighter side of the Autism Spectrum. Take a look at some of his work at https://www.aspiecomic.com/media.html.
McCreary is called "delightfully engaging and informative" as well as "unique and hilarious" in reviews about his work. Don't miss this exceptional opportunity to experience laughter and learning during this MSUB event.
If you'd like to reserve tickets for this comedic educational event, contact dwelch@msubillings.edu for free tickets. The event is sponsored by MSUB's United Campus Ministry, the Montana Center for Inclusive Education, and ASMSUB.