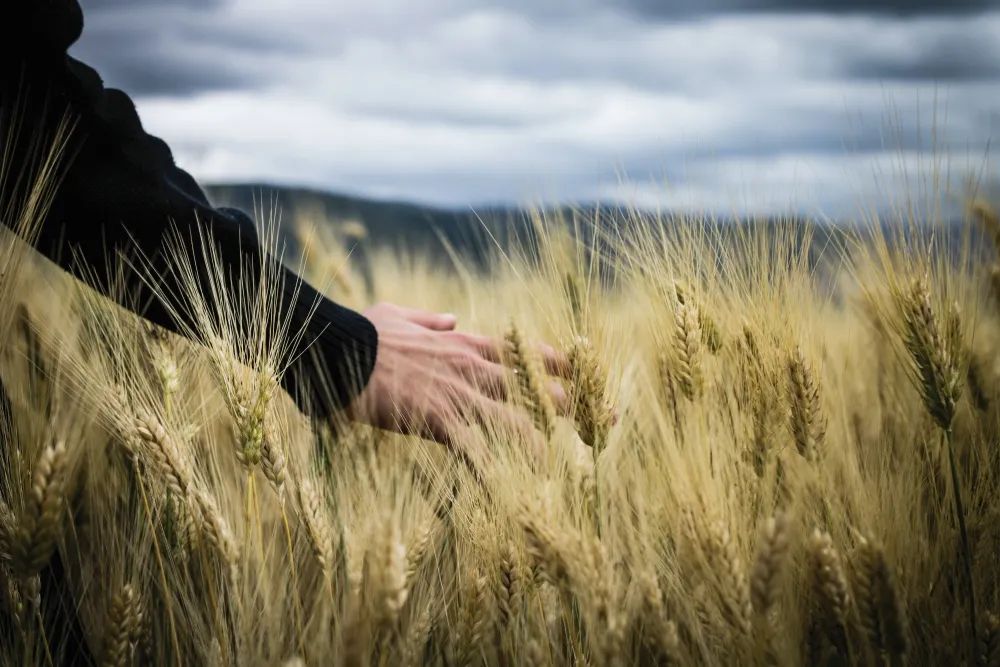 Appreciating Agriculture
January 2023
by Hannah Olson, MSPR, Communications and Marketing Director
In a world that thrives on convenience, it is difficult to slow down long enough to question or appreciate anything that goes into our daily routines. This is especially true when it comes to the food we eat.
Fast food is ranked second in the accommodation and food services industry in the United States and generates over $296 billion per year. With the popularity and prevalence of fast food in our culture, it's no surprise that a staggering 37% of Americans consume fast food every day. As convenient and delicious as a paper-wrapped hot sandwich and extra salty French fries can be, the abundant availability and ease of finding your next meal in a drive-through can desensitize us and stifle our ability to appreciate how our value meals are sourced and what ingredients go into making them.
Is readily available always the best? Not everyone thinks so. In 1986 a large group of Italians gathered in Rome to protest the opening of a McDonald's near the famous Spanish Steps. Their resistance to the establishment of a fast food restaurant in the middle of a historic cultural site let the world know, "We don't want fast food, we want slow food!" The protestors were peaceful and even brought their own homemade pasta to share with others to reinforce their message. This protest over 30 years ago set off the slow food movement, which sought to empower thoughtful consumption.
The slow food movement has been applied to other aspects of culture throughout the world as well, encouraging consumers to be intentional about how they spend their money, what influences they accept, and ultimately adopting practices that affect their health and well-being. Mindful consumption isn't just for proud Italians though; understanding where our food and clothing comes from and how we can make choices that support our local producers is accessible to all of us. This is especially true in Montana.
Fast food might be a major industry in the United States, but Montana's number one industry remains steady: agriculture. January marks the start of a new year, and with new goals and intentions in mind for 2023, mindful consumption and appreciation of our resources is one way to join in celebrating Montana's ag producers.
There are a few ways to support local producers and honor intentional consumption year-round, and there are a variety of businesses that even make it easy to support local farmers and ranchers through our everyday grocery shopping.
Billings is home to a number of organizations and businesses where you can purchase locally grown and raised food, direct from farmers and ranchers to you as the consumer.
Buying Local Made Easy
2115 Lampman Drive, Suite A 
Billings, MT
A grower's cooperative serving central and eastern Montana. Shop for quality, local food from over 35 local farmers, ranchers, bakers, and makers.
Fresh. Local. Sustainable.
8333 Story Road
Billings, MT
Growing fresh, delicious leafy greens all year long in a sustainable, aquaponics greenhouse while connecting the community with local, healthy food and education.
Top Quality, Locally Sourced, Montana-Raised Meats.
3203 Henesta Drive 
Billings MT 59102
Our beef cattle are all Montana-raised, grass-fed, and grain-finished, and mainly Angus and Wagyu. All our beef is dry-aged to perfection and sourced from ranches across Montana, so you can know that you're getting the best products around while supporting our local ranchers and providing local jobs.
Montana Beef Council Beef Directory
Search for Montana beef producers in your area or find them during your travels.
Connect with a local rancher for locally sourced products or join the directory to supply your products to members of your own community.
This January, join the Billings Chamber of Commerce in our third annual Ag Celebration Week, presented by Yellowstone Valley Electric Cooperative, Inc., which recognizes the numerous impacts that agriculture has on our daily lives. The 2023 Ag Celebration Week honors the hardworking farmers, ranchers, and agribusinesses that are the backbone of Montana's leading industry. This week-long event is designed to bridge the gap between urban and rural through ag education, industry spotlights, and more!
The week kicks off January 24 and culminates with an Ag Celebration Banquet on Friday, January 27 at MetraPark where we recognize individuals and contributions within the ag community and bring together community leaders to share in a meal, enjoy local entertainment, and hear from leading voices in the industry.
Join us as we tip our hats to agriculture by visiting BillingsChamber.com.
Originally printed in the January 2023 issue of Simply Local Magazine
Never miss an issue, check out SLM's digital editions here!