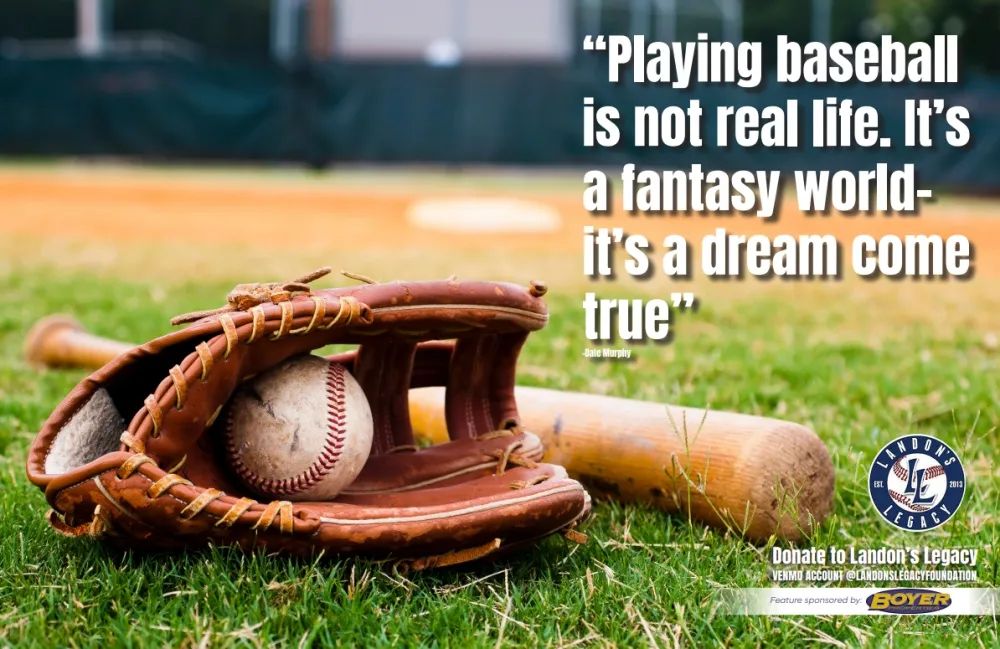 An Angel in the Outfield: One Family's Mission to Honor Their Son
July 2022
Yogi Berra, the famed Yankees catcher, once said, "Love is the most important thing in the world, but baseball is pretty good, too." For one local family, the love of their son brings them to the game.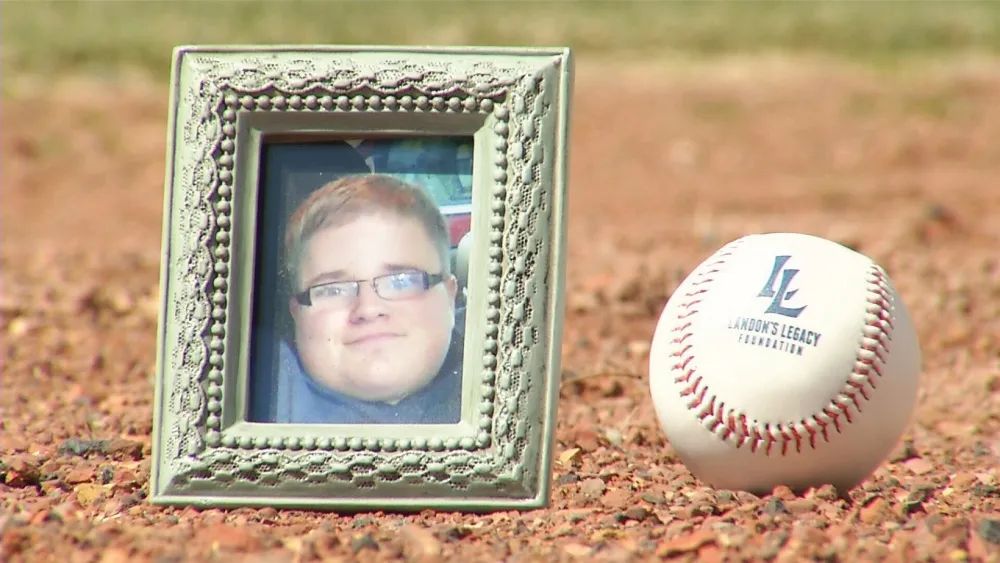 Photo of Landon Smith courtesy of Marcie Smith
Landon Smith was born on an early June day in 1995, the son of Scott and Marcie Smith. Although Landon's life on earth spanned a mere 18 years, the impact he left on the world around him lives on. His parents formed "Landon's Legacy Foundation" soon after their son's passing to share his determination and love with as many other children and families as possible. With the support of several other community organizations, the foundation is nearing the completion of an inclusive baseball field named "Landon's Miracle Field," which Marcie describes as "a dream come true."
This field, situated at the southeast corner of Poly Vista Park, will serve children and adults who might have difficulty being comfortable in a traditional baseball complex. People with physical or mental disabilities often feel excluded from being able to participate in America's favorite pastime, so Landon's Miracle Field will feature custom-designed rubberized turf that is easier for wheelchairs and other adaptive equipment to navigate. In addition, the group has plans for an all-inclusive playground and splash pad to be constructed near the baseball field, creating an all-day accessible experience for young and old alike.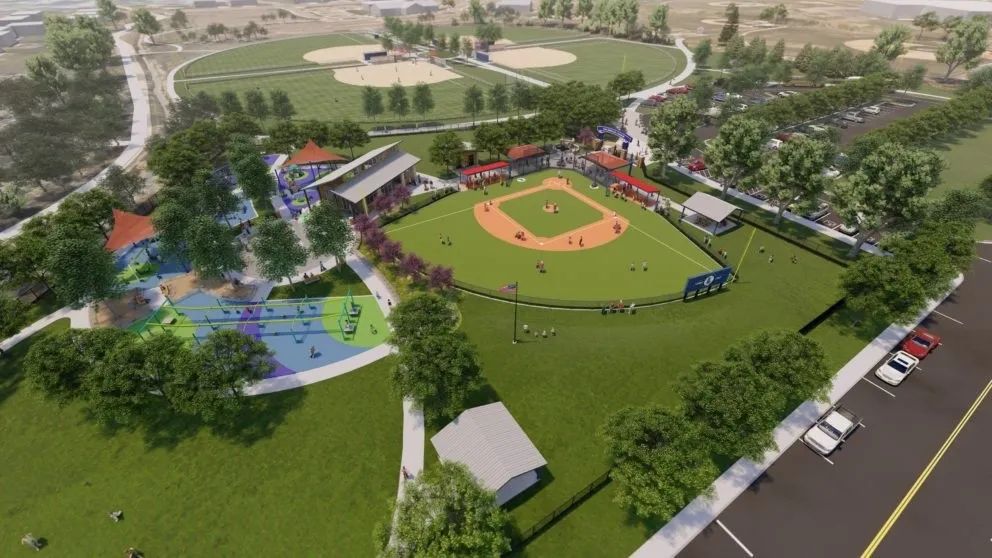 Rendering courtesy of Marci Smith
Marcie says, "I am so excited to see this dream become a reality. As a parent with a special needs child, watching them sit on the sidelines and watching other children play is heartbreaking.  At Landon's Miracle Field, every child will get to play and be included, not forced to watch from the sidelines and wish."
Landon's wish was to see his beloved Yankees play at Yankee Stadium in New York City. Although Landon passed away before this wish could come true, his family wants to make sure that every child in our community has the chance to experience the game. From large-scale events like golf tournaments to more grassroots philanthropy, Landon's Legacy Foundation has tirelessly rallied to support the field, playground, and splash pad. Local businesses have donated a portion of their profits, community members have asked for donations in honor of birthdays, and many rounds of BINGO have been played to raise funds needed for this ambitious project.
With a goal of nearly one million dollars, Marcie says the support from the Billings community has been essential in making Landon's field a reality. She says, "I cannot begin to thank our community enough for helping with this dream! The contributions, donations, and attendance at our events have been so incredible and humbling." Billings Parks and Recreation department generously donated the land for the field, and in September of 2021, the team was finally able to put shovels in the ground and bring Marcie's vision to life. 
When asked about what community impact Marcie hopes to see from the completion of the field, Marcie is quick to respond. "My dream is to see other children living out their dreams. Dreams of playing on a team, belonging, and being a homerun hitter. I dream of hearing their laughter and joy!" Landon's Miracle Field is partnering with The Miracle League, a national organization that removes the barriers of traditional baseball fields. Whether intentional or not, children and adults who are not able-bodied often miss out on the laughter and joy that others around them experience so easily. Through the Miracle League, players develop self-esteem, make new friends, and get to be treated as a member of the team. To encourage this, the Miracle League uses a "buddy system" where a child or adult with a physical or mental disability is paired with a non-disabled player who helps them swing the bat, round the bases, and make it back to home plate safe and sound. 
Ever an advocate for her son and others in the community, Marcie isn't content to stop with a baseball field. She reports, "Now that the baseball field is nearing completion, we are focusing on fundraising for Phase 2 and the inclusive playground. This park is so special! There is a zip line and a wheelchair-accessible merry-go-round. This playground will be completely fenced where parents can relax and know their children are safe. There are going to be so many aspects of this park that I cannot wait for the kids to see, play in, and most of all be a kid!"
Landon's heart and soul will live on in the field that bears his name. Marcie says she still posts "Landonisms" on her Facebook page because "some of the things he said were just too funny and endearing not to keep remembering." Landon wanted to be included in the things that brought joy to those around him, and Marcie describes him as "a true fighter who never complained. My life changed, as did my family's, the day Landon was born. We learned how to love more deeply and how to be less selfish, and more giving and understanding. We all learned patience! Lots of patience." The Smith family's patience and perseverance will soon result in an abundance of joy-filled days for our community, all because of one extraordinary young man who leaves a legacy of inspiration. 
Originally printed in the July 2022 issue of Simply Local Magazine
Never miss an issue, check out SLM's digital editions here!