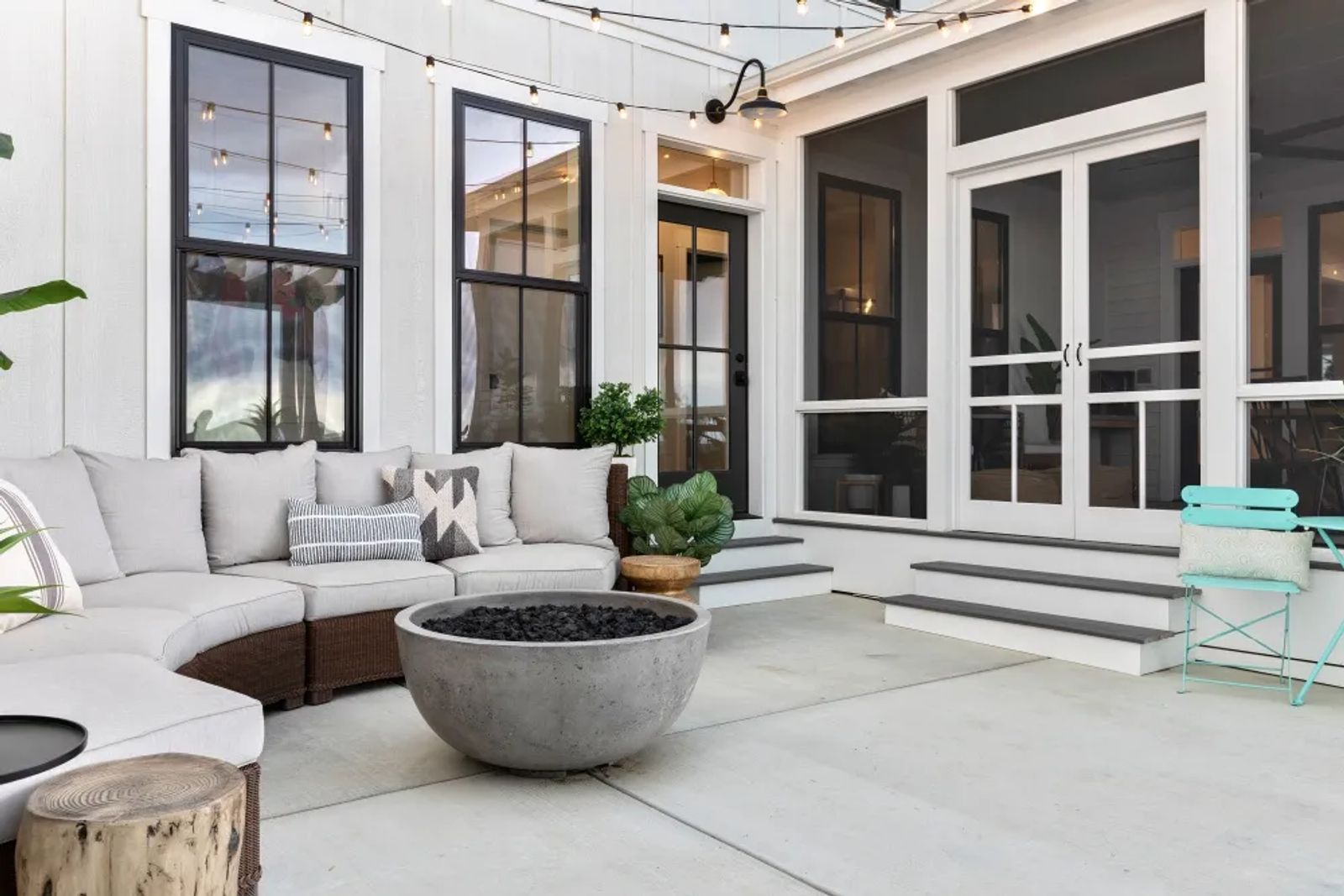 Curated by Carolee: A Homebody's Summer Oasis
July 2020 | by carolee mccall smith | photos by nathan satran
As Montanans, we have such beautiful summers to be thankful for and so many ways to enjoy them. Some people love to spend their summers exploring all our state has to offer. But for a homebody like me, creating spaces to enjoy our summers from home is my favorite. Coziness is key. When designing an outdoor space, it's best to approach it as if it was a room within the house. After all, it is simply an extension of your living space. Here's an example of a patio that makes me happy.
The Ambiance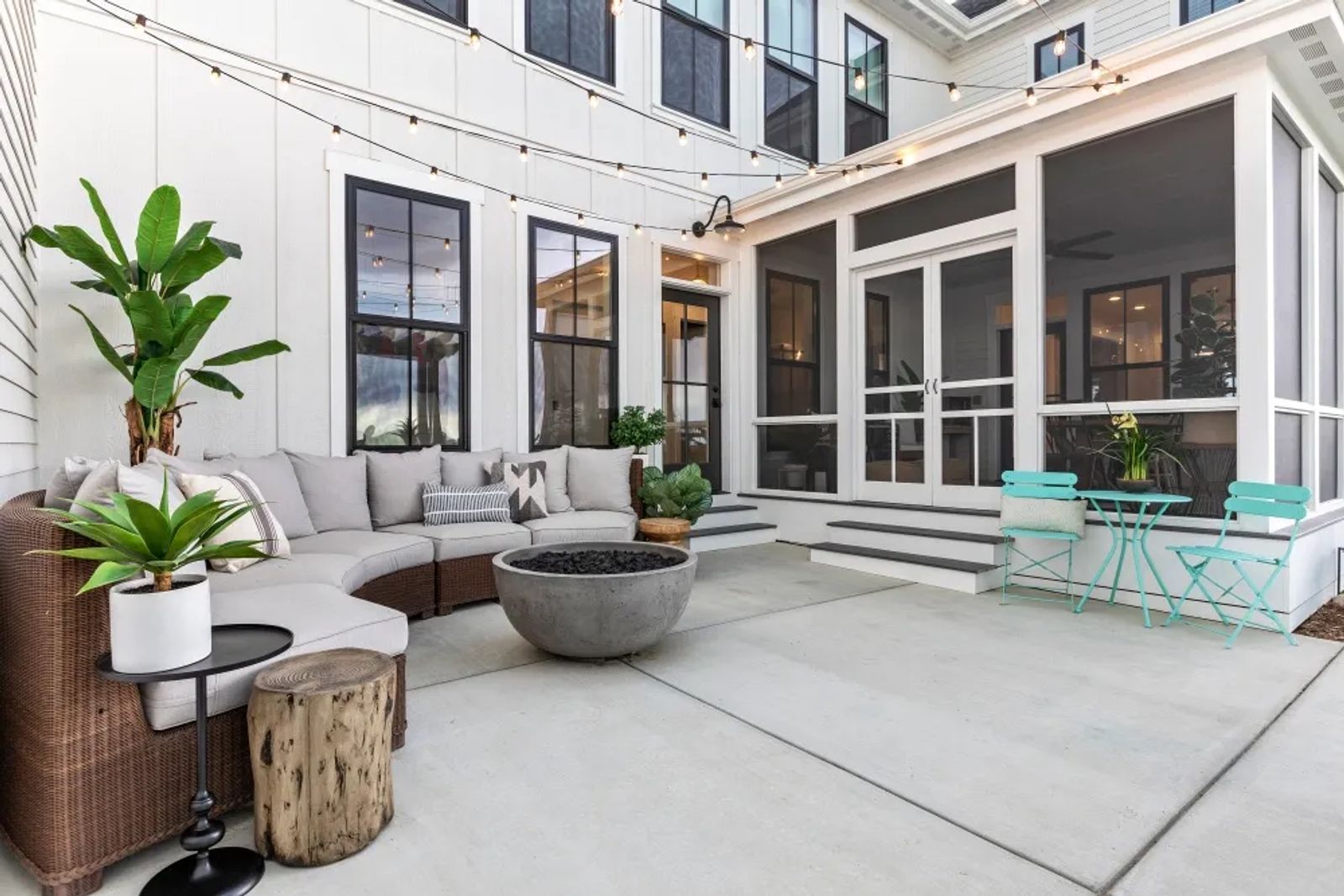 String lights have been overwhelmingly popular for years now, and there's a good reason for that. On top of their evening ambiance, they infer a ceiling to the patio. It might seem counterintuitive to have a ceiling outdoors. But the inferred ceiling brings the scale of the open sky down to human size to create coziness while still letting the sunshine in. Pergolas are another great way to define a room space. I decided against one in this case because it would have been too busy. Also, a couple of strings of lights are way less expensive than building a pergola!
A fire pit is a perfect addition to a Montana patio, where the evenings can get a little too chilly after the sun goes down.
The large, round sectional pairs perfectly with the fire pit and is big enough for multiple people to sit around it without feeling awkwardly close. At the same time, the wooden stumps to each side can be used as either a side table or pulled out to use as a stool for additional seating. The wood texture also brings warmth to the concrete.
Outdoor Kitchen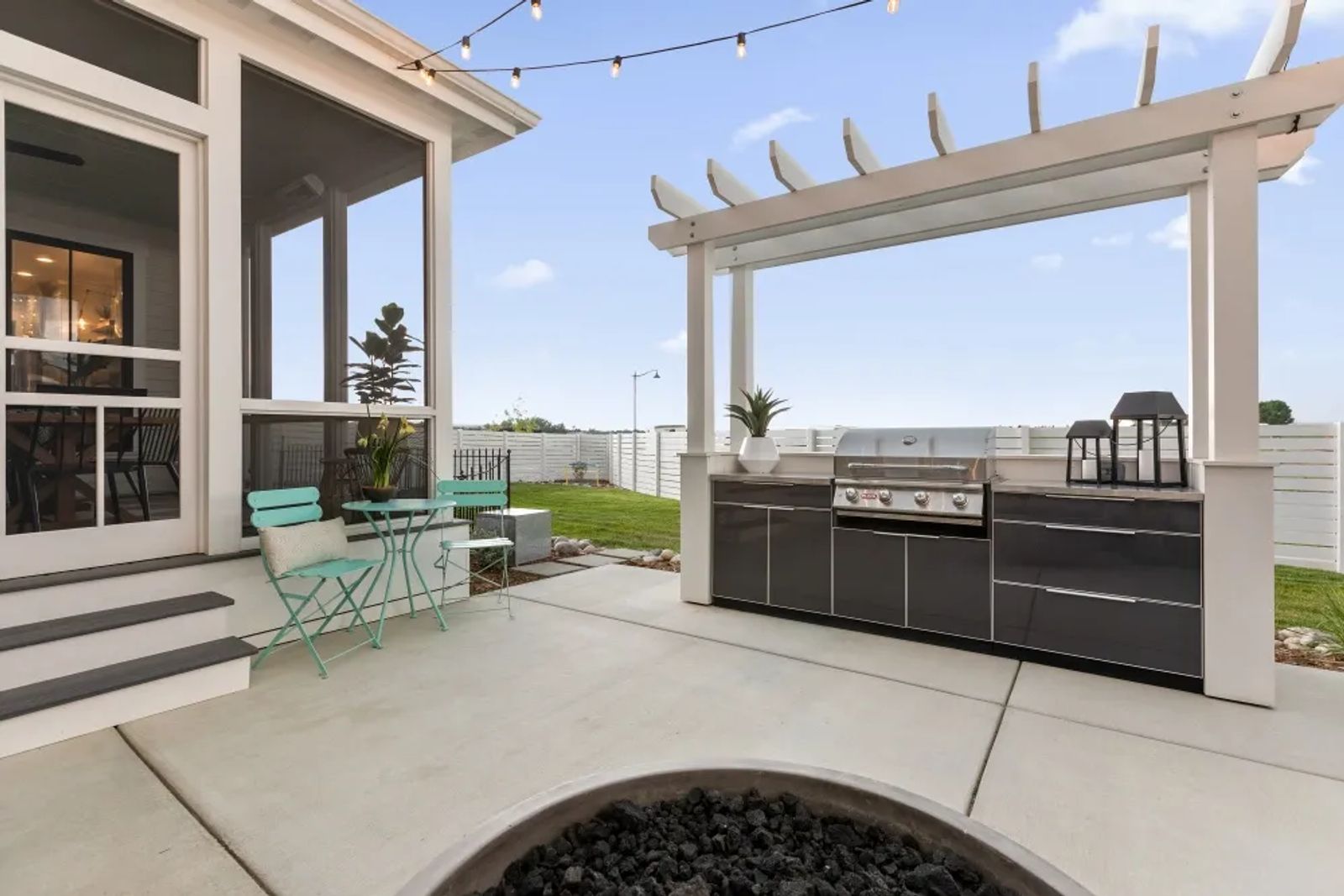 The built-in barbecue infers the 4th wall, to complete the outdoor room. Again, the inferred wall and ceiling create a sense of shelter. Without it, the area still functions perfectly as a patio space, but it would lose some of its coziness.
Now, this girl can never have enough storage, and the built-in barbecue delivers! A ridiculous number of toys are jammed into those drawers, as well as all the barbecue tools the chef could need. There's even an ice tray, a wine rack and pull out garbage bins hidden away in there. All of this keeps the patio from feeling cluttered, another thing that makes me happy.
Plenty of prep space to each side of the grill makes it so that you don't have to worry about where to set the burger tray. The stainless steel countertops and aluminum cabinets are durable to hold up to Montana weather.
Be Prepared for Mixed Weather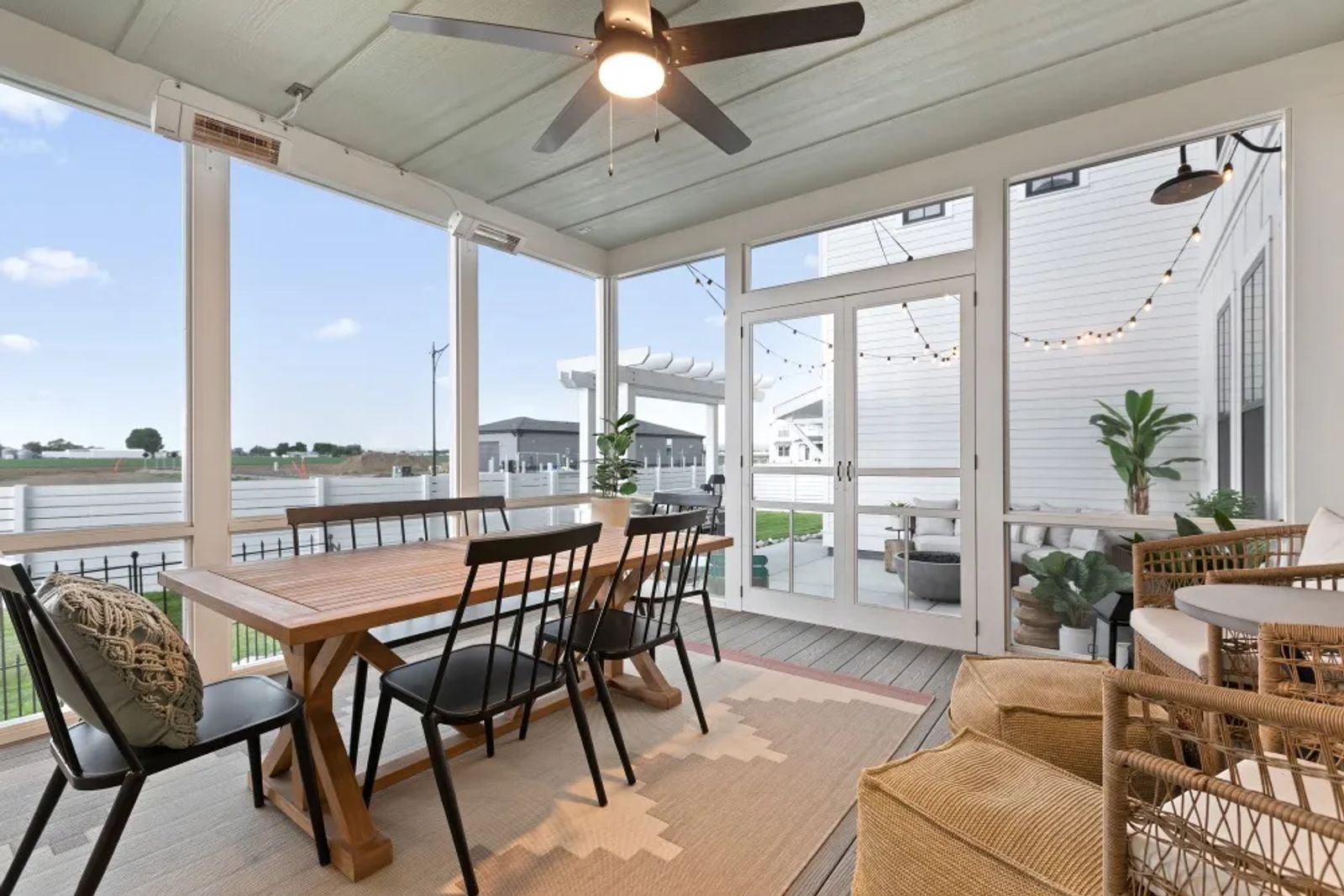 They say, "If you don't like the weather in Montana, wait 5 minutes." A screened-in porch is a great spot to wait out that little rainstorm that interrupted the barbecue or enjoy your burgers without the bugs coming by to see what's for dinner.
This porch includes a ceiling fan to create a light breeze on hot days as well as infrared heaters for chilly days.
The outdoor rug can withstand the weather while also defining the dining area and adding a touch of softness that is often missing in outdoor spaces.
A seating nook in the screened porch makes a cozy place for your morning coffee as the world around you wakes up for the day.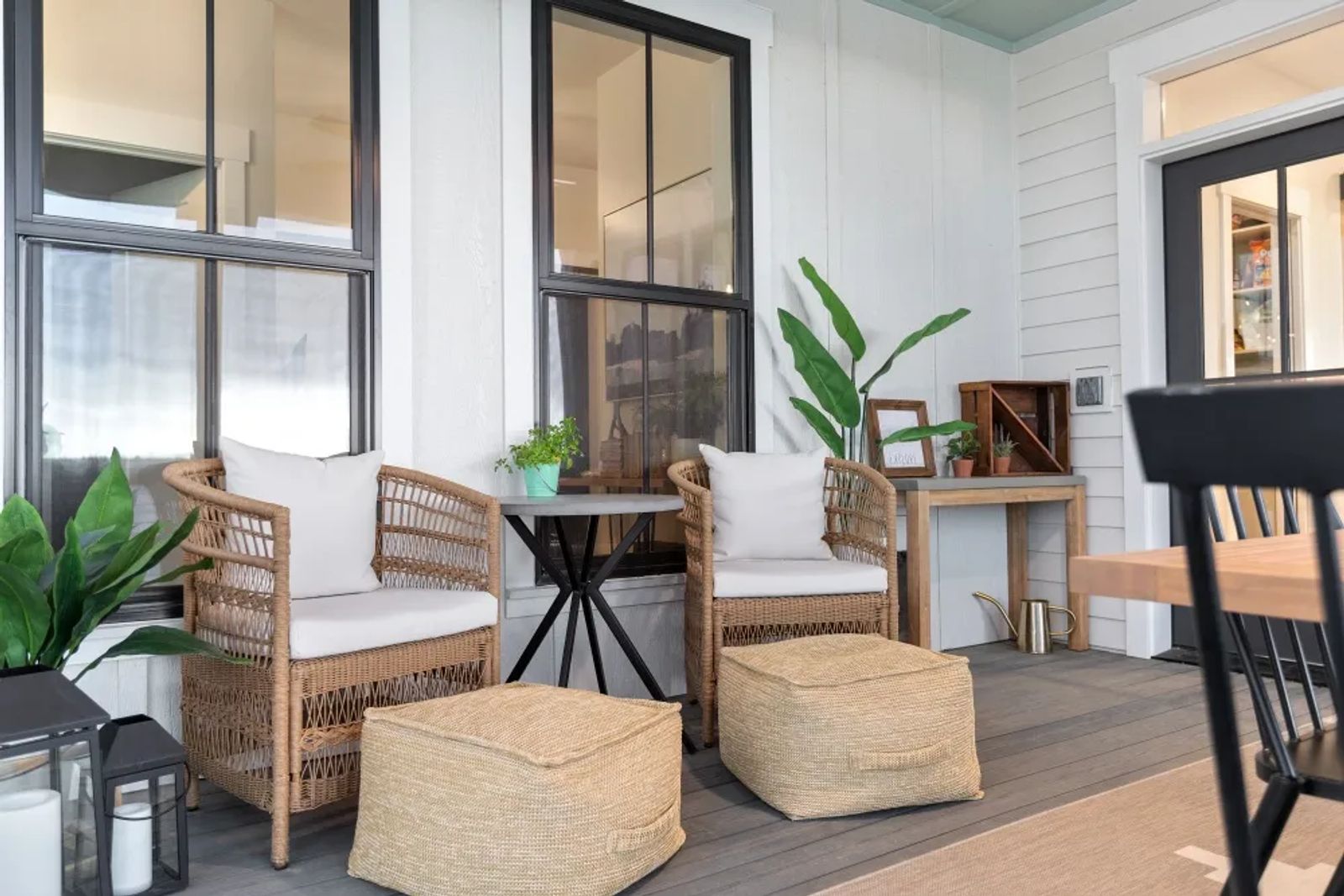 And of course, don't forget to scatter plants around your spaces. There's even such a thing as UV resistant faux plants for the non-green thumbs out there (wink wink).
Both of these spaces function as rooms within the house; only they're outside. Creating a cozy outdoor space is a great way to enjoy summer for those of us who can't easily escape to the great outdoors…or those of us who are simply homebodies.
Originally printed in the July 2020 issue of Simply Local Magazine
Never miss an issue, check out SLM's digital editions here!