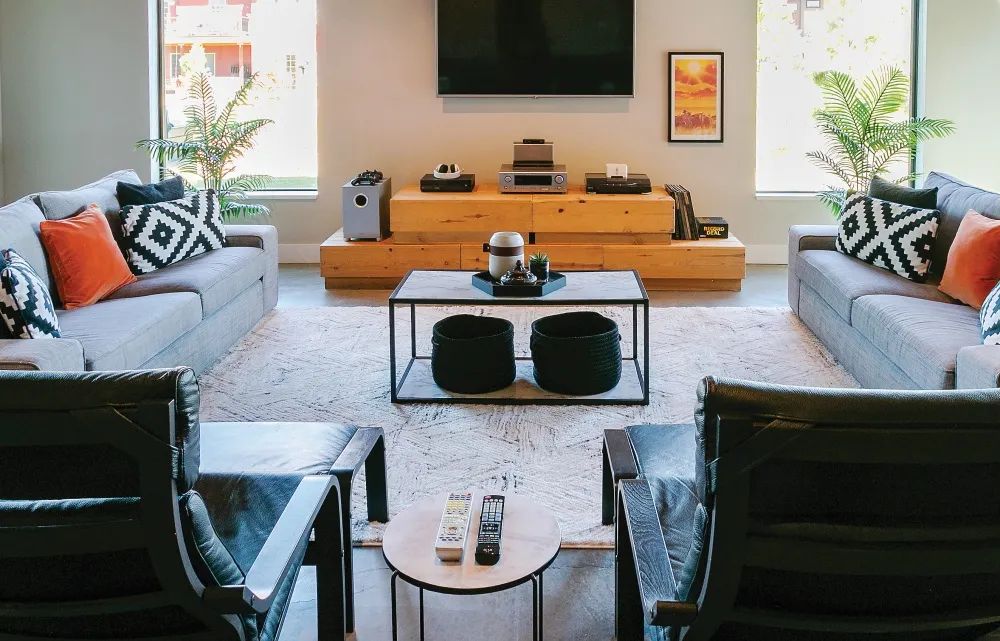 A Cozy Home is a Happy Home
January 2022
5 Tips to Make Your Home More Comfortable with Cushing Terrell's Maggie Hardt
article & photos by renata haidle
We all have that one friend. The one whose door is always open, whose house is warm and cozy. We go visit and as soon as we walk in, we feel welcome. The light is just right. It smells good. The couch is soft and inviting. We could linger for hours, and many times we do. And when we leave, we wonder how to make our own home feel like that.
Making a house a home has been the topic of many how-to books, articles, and TV shows. Inspiration is everywhere, advice abounds. And yet, despite having enormous amounts of information at our fingertips, achieving that sought-after comfort and sense of homeyness can still be elusive. We might be thinking, maybe if we acquire that plush, trendy sofa we saw on social media… maybe if we get that one rug…. or maybe that lamp we've been wanting. Odds are, it's not the acquisition of new things that will up our home's comfort-level. It is oftentimes easier to simply look at what we already have and work with that. We can recognize, though, that there is joy and, yes, comfort in getting a few new items that can completely change the atmosphere of our domestic space. 
For expert advice, we asked Maggie Hardt, interior designer with Cushing Terrell, to line up some of her principles in creating a comfortable home. An experienced designer with portfolio projects ranging from high-end residences to corporate workspaces, she outlines simple steps we can all take to ensure that our home is more than just a collection of items we have acquired over the years.
Consider Purpose and Efficiency 
"Find ways to nourish yourself and your family by making your home life more purposeful and efficient," Hardt suggests, and explains:
First, analyze what works with your daily patterns and habits and solve for what would make it better.
Clean out the clutter, organize, and rearrange furniture to allow your space to be as functional as possible considering how people utilize it most.
Rearranging allows everyone to enjoy a fresh view of their surroundings and doesn't cost anything for those post-holiday budgets. When systems are set in place you naturally have more time to spend with each other.
A clutter-free interior is conducive to higher efficiency and comfort.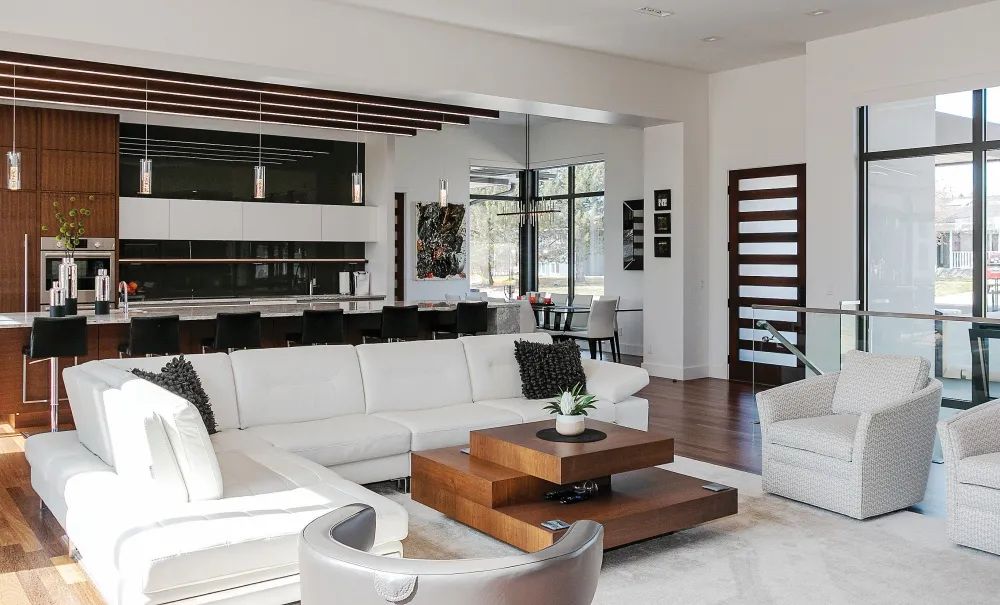 Allow Your Style to Evolve with You
"Don't tie yourself to one style or aesthetic. People change and evolve, so does your taste and personal style. Allow your interior backdrop to rotate and change with you as well as with the seasons":
Consider updating the photos donning your walls and shelves, cycling new additions through the family gallery.
Or, rotate your décor in order to showcase a new favorite color story throughout your home.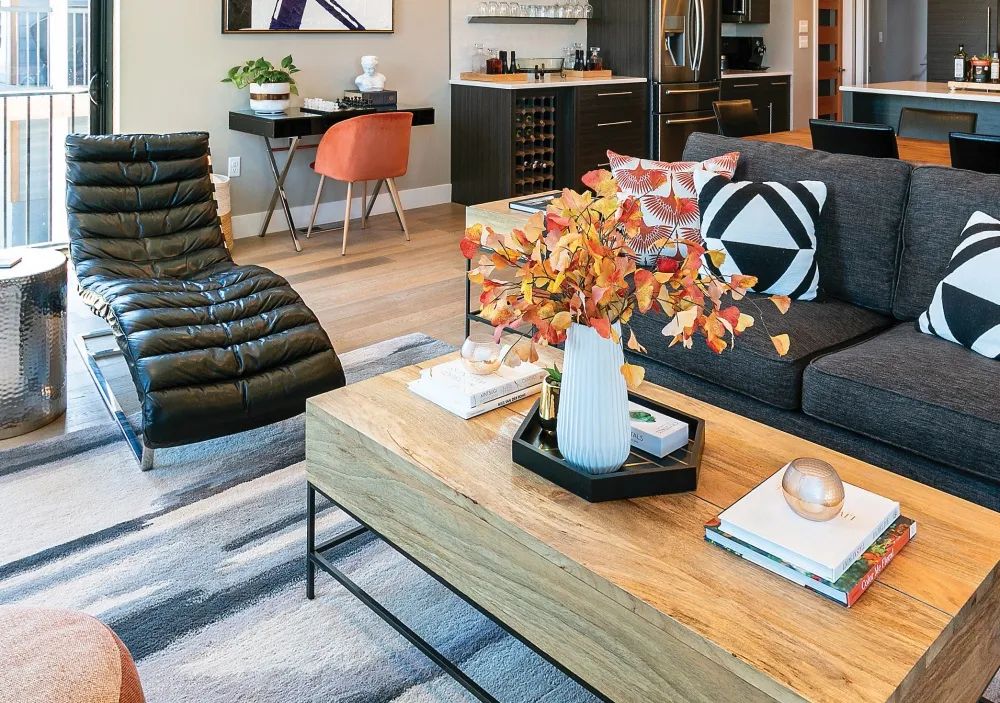 Different materials and finishes mix and match flawlessly in this living room, creating a cohesive look.
Set the Scene for Warmth
PHYSICAL TOUCHES:
Light a fire
Place cozy throws on your seating arrangements
Add seasonal aromas to the air
VISUAL TOUCHES:
Add warm wood elements
Adjust the color temperature of your lighting by swapping light bulbs to ones that show off a subtle golden glow instead of a cool sterile light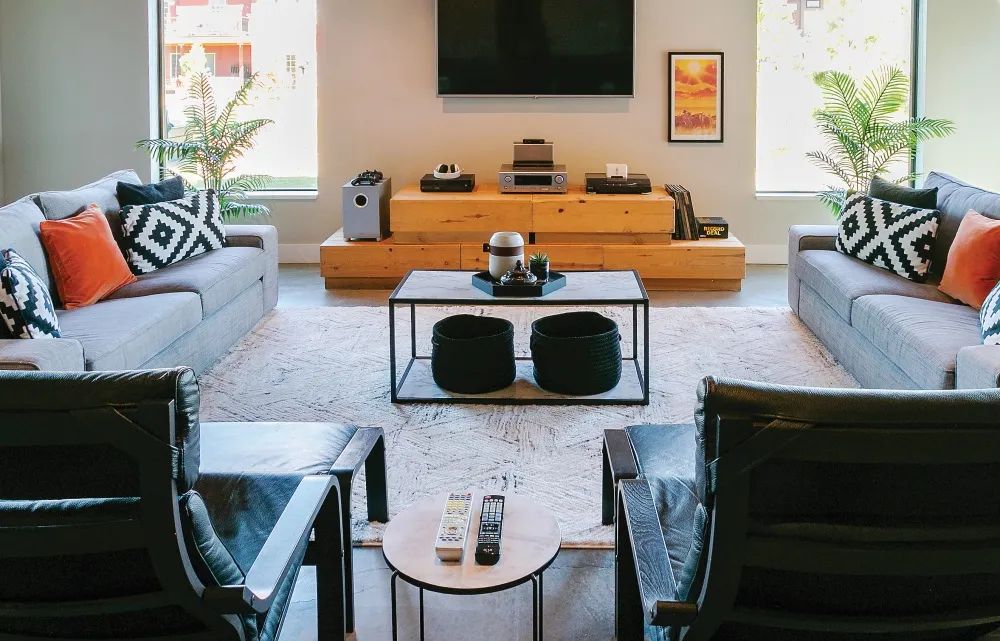 Warm wood tones, plants, and plush pillows soften the masculine look of this recreation room.
Create Experiences Within Your Home for Respite
"Provide yourself an escape or sanctuary that allows you to recharge. Fill that space with elements that evoke your favorite feelings and aid your relaxation.":
Let your beloved vinyl's spin, while pairing them with your favorite cocktail for a cozy night in.
Put your culinary skills to the test with an extravagant recipe that your family will enjoy, gathered around the dinner table.
Nestle into a reading nook, armed with an old classic and a warm quilt (with full expectation of indulging in a long winter's nap).
"Make the experience personal and have the design elements within the space support the mood or activity you are trying to achieve."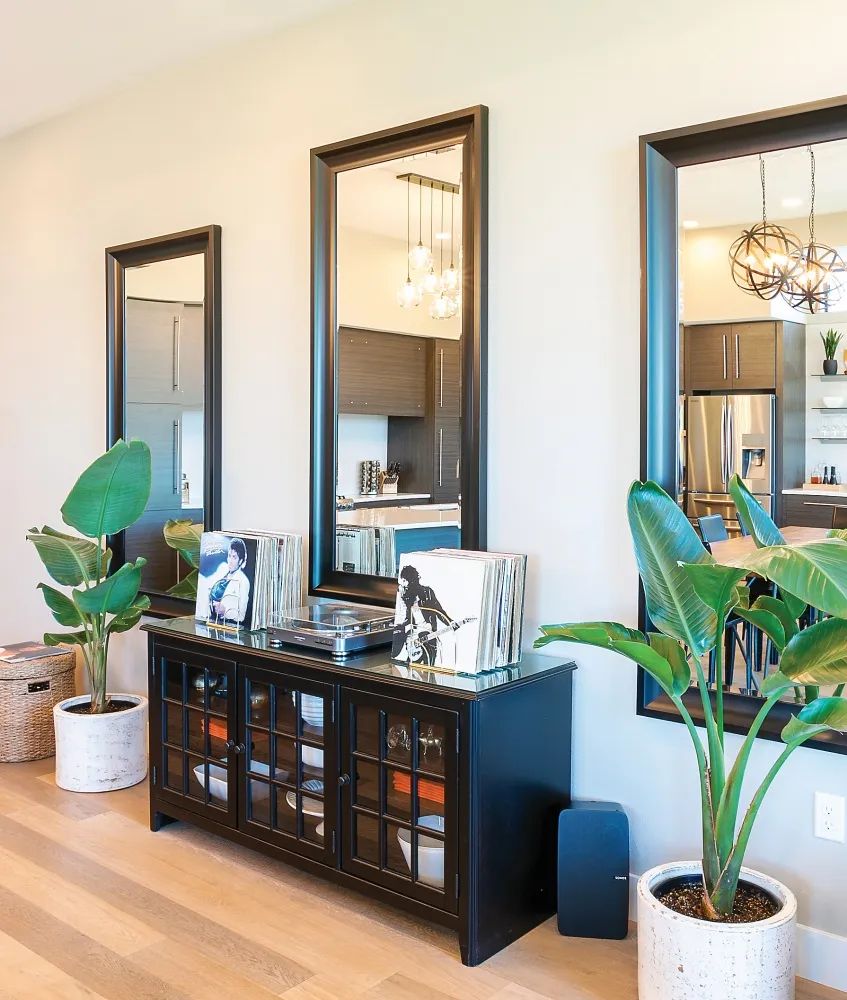 A vinyl record collection serves as a décor focal point and provides a much-needed way to decompress after a long day.
Design with Intent
"Incorporate elements that possess deep meaning to you and portray them throughout your home. Not only will this bring you comfort but it will be a visible welcome to friends and family. Showcase that furniture piece that is a conversation starter because of its uniqueness, artwork that has a great story behind it, or a cherished family heirloom."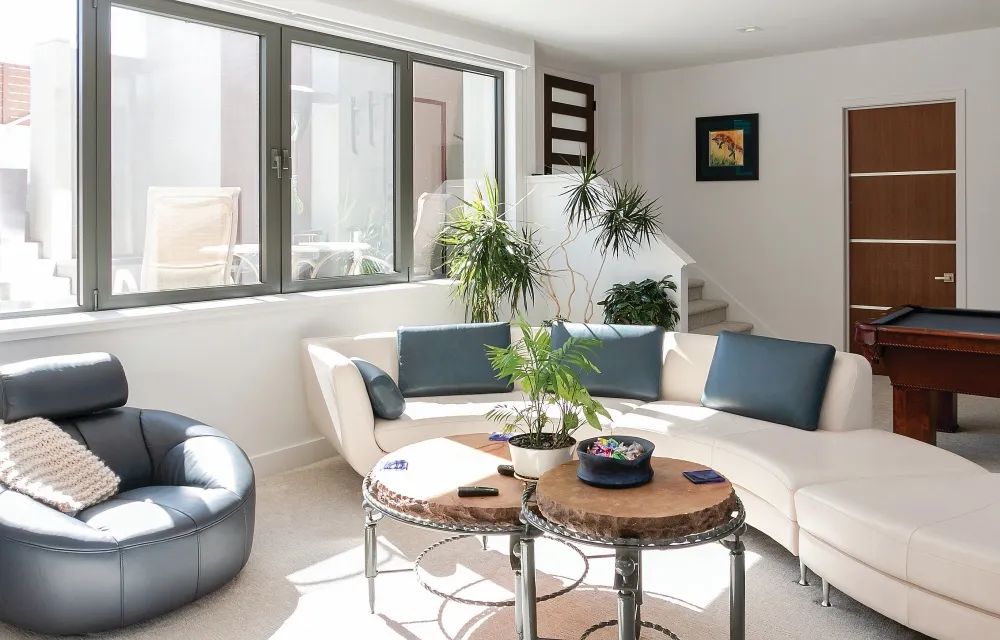 The sinuous curves of this sofa make it a great conversation starter. The owner had admired it for years in a friend's home, before having the unexpected chance to acquire it for herself.
Originally printed in the January 2022 issue of Simply Local Magazine
Never miss an issue, check out SLM's digital editions here!
Maggie Hardt grew up in Hardin, Montana and earned a Bachelor of Science degree in Interior Design from North Dakota University in Fargo, ND. Mother of two boys, Maggie enjoys spending time with her sons and husband exploring Montana's beautiful landscape.