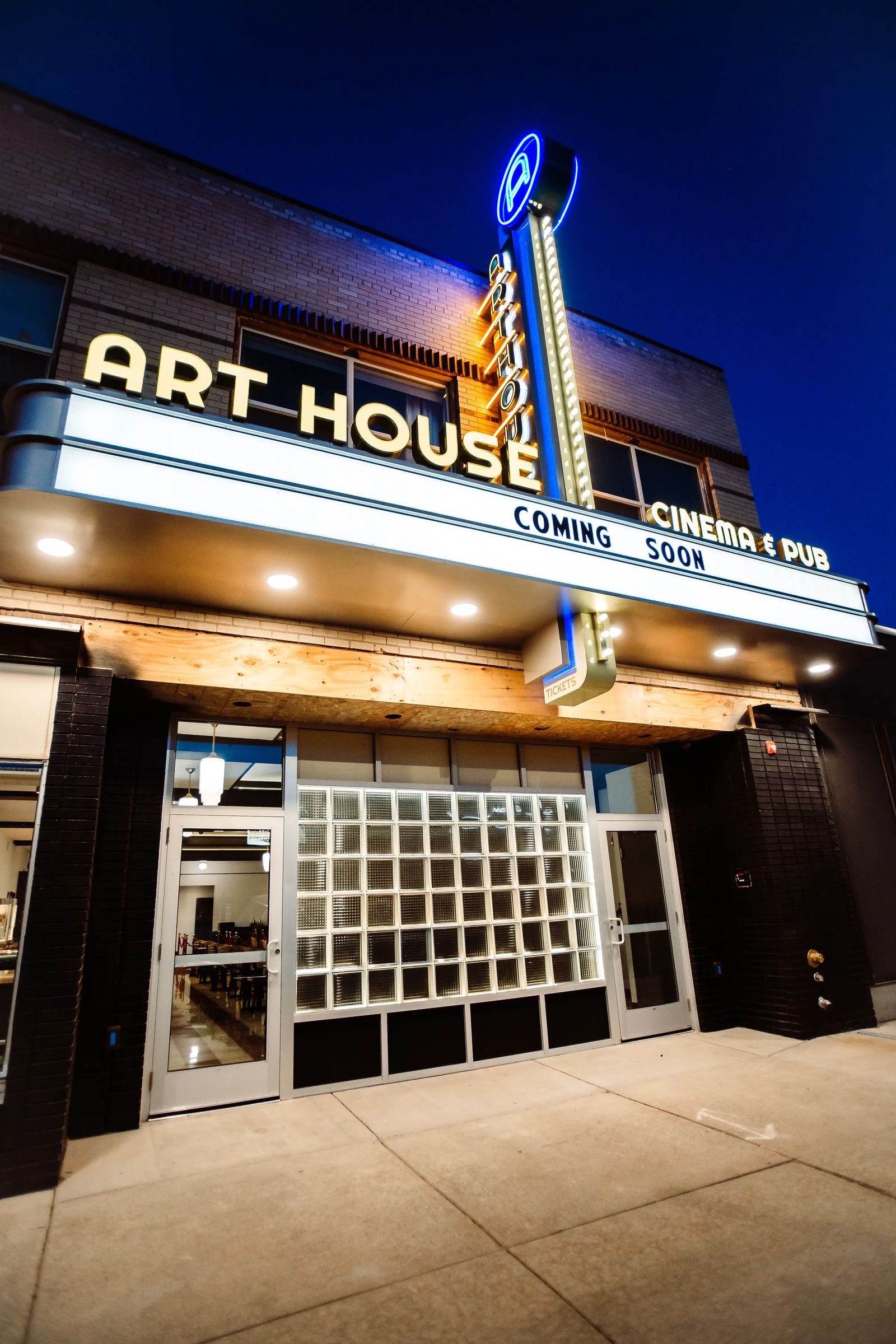 A Cinematic Transformation: Art House Phase Two Unveiled
November 2023
article by hannah olson | photos by arianna skoog
"In a world where you can watch most any movie from home, there is something magical about seeing a film on a big screen in a room full of strangers that cannot be replicated," says Matt Blakeslee, Founder and Executive Director of Art House Cinema and Pub. His enthusiasm is unmistakable while discussing the venue he has dedicated himself to, bringing great films and uniting individuals through arts and culture to the Billings community.
Billings continues to enhance its repertoire of activities, catering to its residents and visitors, especially within the dynamic arts and entertainment sphere. The downtown area is in a constant state of evolution, continually enhancing its appeal.
One of the most eagerly anticipated developments of the year for Billings is the realization of a dream that has been nearly a decade in the making for the Art House. Phase Two of this beloved Billings institution promises to provide new and exciting opportunities for patrons, making the venue a destination in its own right.
Art House History
Art House Cinema and Pub is a nonprofit, independent movie theater profoundly committed to sparking meaningful conversations by presenting exceptional art. This unique venue has, thus far, hosted a single screen and beer and wine bar, catering to both avid cinephiles and casual moviegoers looking for a unique experience.
Founded in 2014 by Blakeslee, the creation of Art House involved painstaking planning, close collaboration with industry experts and fellow theaters, and extensive renovations. With the generous support of the community, Art House officially opened its doors to the public in March 2015, embarking on a mission to introduce remarkable films and art to its audience.
"We founded the Art House through a non-profit model because we knew that to be successful, it had to be a community effort," Blakeslee says of the decision. Along with donors, sponsors, members, and other fundraising efforts, the organization also relies on volunteers, who Blakeslee largely credits with their success.
After a few years in operation, Art House initiated a capital campaign to secure the necessary funding to realize its full vision for the Downtown space. Their objective was always to utilize the entire building, creating additional opportunities for film and the arts within the community.
Amidst their efforts, an opportunity arose to acquire the historic Babcock Theatre. Art House's leadership, staff, and board strategically decided to incorporate this iconic institution into their plans. They undertook renovations for the Babcock Theatre, expanding their offerings to include blockbuster features, beloved classics, independent films, and live events.
Despite the challenges posed by the COVID-19 pandemic, Art House persevered thanks to the unwavering support of the community and their own deep commitment and passion to their mission. Now, they are on the brink of unveiling Phase Two of their dream to the Billings community.
The Future of Art House: Phase Two
Since its establishment, Art House has become a leader in Billings' arts and entertainment scene. However, their vision extends beyond its current confines. Art House is poised to maximize every inch of the G&W Building where it is located to foster film, art, and culture within the community.
This winter, the fruits of their fundraising and construction endeavors will be fully realized. The revamped Art House Cinema and Pub will now boast a 100-person theater, a 50-person theater, and a smaller versatile space suitable for films with smaller audiences, meetings, parties, and more. These adaptable spaces will also accommodate live music, poetry readings, speaking events, and any other creative ideas that come to mind by the Art House team or community members looking to rent a space for their unique event.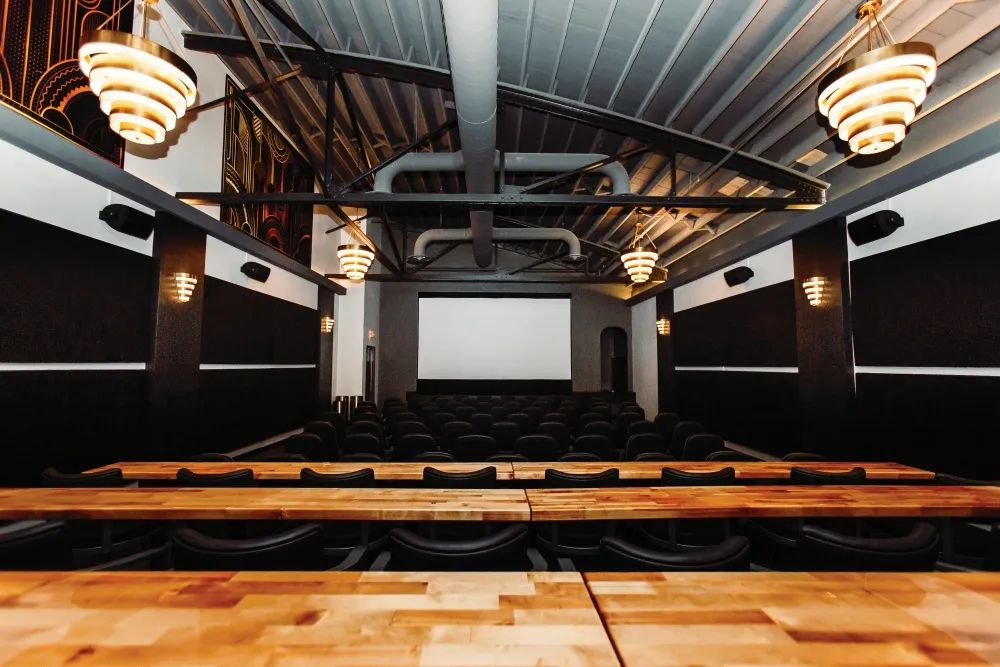 "Our biggest challenge with Art House was that we had one room with one screen, so whatever was going on was all that could be going on. Now we have four theaters - three at the Art House and one large one at the Babcock," Blakeslee explains of the expansion. "With spaces that can accommodate small groups to up to 700 people, we have the space to have multiple events taking place seven days a week."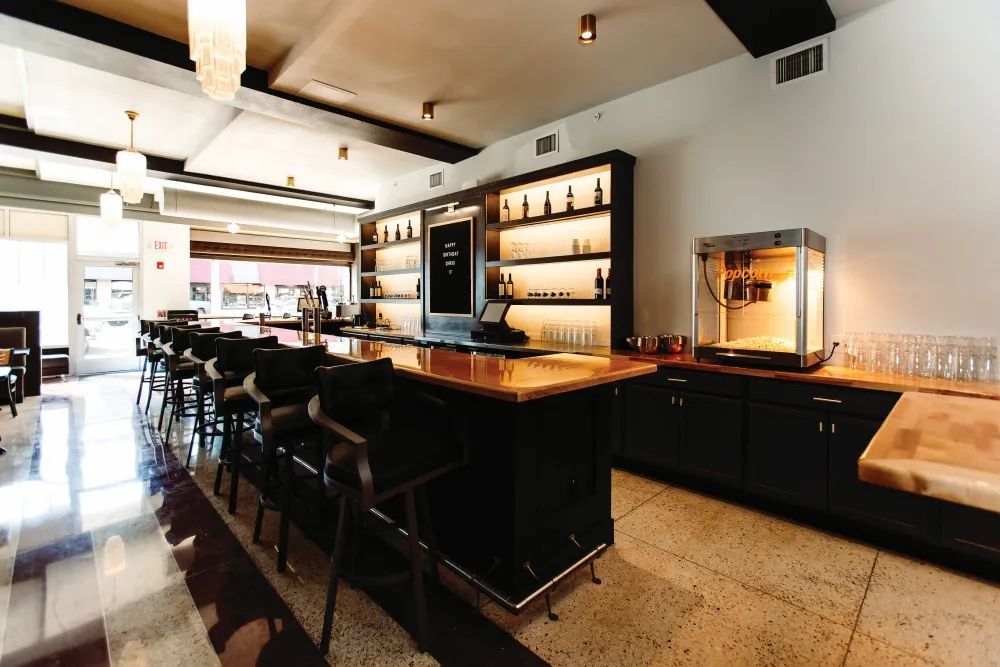 Perhaps what's most exciting is that the expansion features a full-service restaurant and pub, enhancing the overall experience for guests. They can relish the elevated pub fare before or after films or even take it into the theaters to enjoy.
Chef Jason Corbridge, who has played a major role in some of Billings' favorite restaurants, is onboard to ensure the Art House pub is an attraction with top-notch food even for those who come in just for the food and drinks. "We know Billings loves good food, and so we are doing our part to introduce even more of it," Blakeslee said of the restaurant component, which will be called Reels at the Art House.
"Anytime you experience a film or art in general, you always walk out of that experience and ask the question, 'What do you think?'" The pub creates a space for conversations to happen and connections to be made, which further empowers the mission of the Art House to be more than just a place to enjoy great films but also a place for appreciating culture, the arts, and fostering a sense of community. With the fully-renovated theater now open, be sure to make it part of your evening plans soon.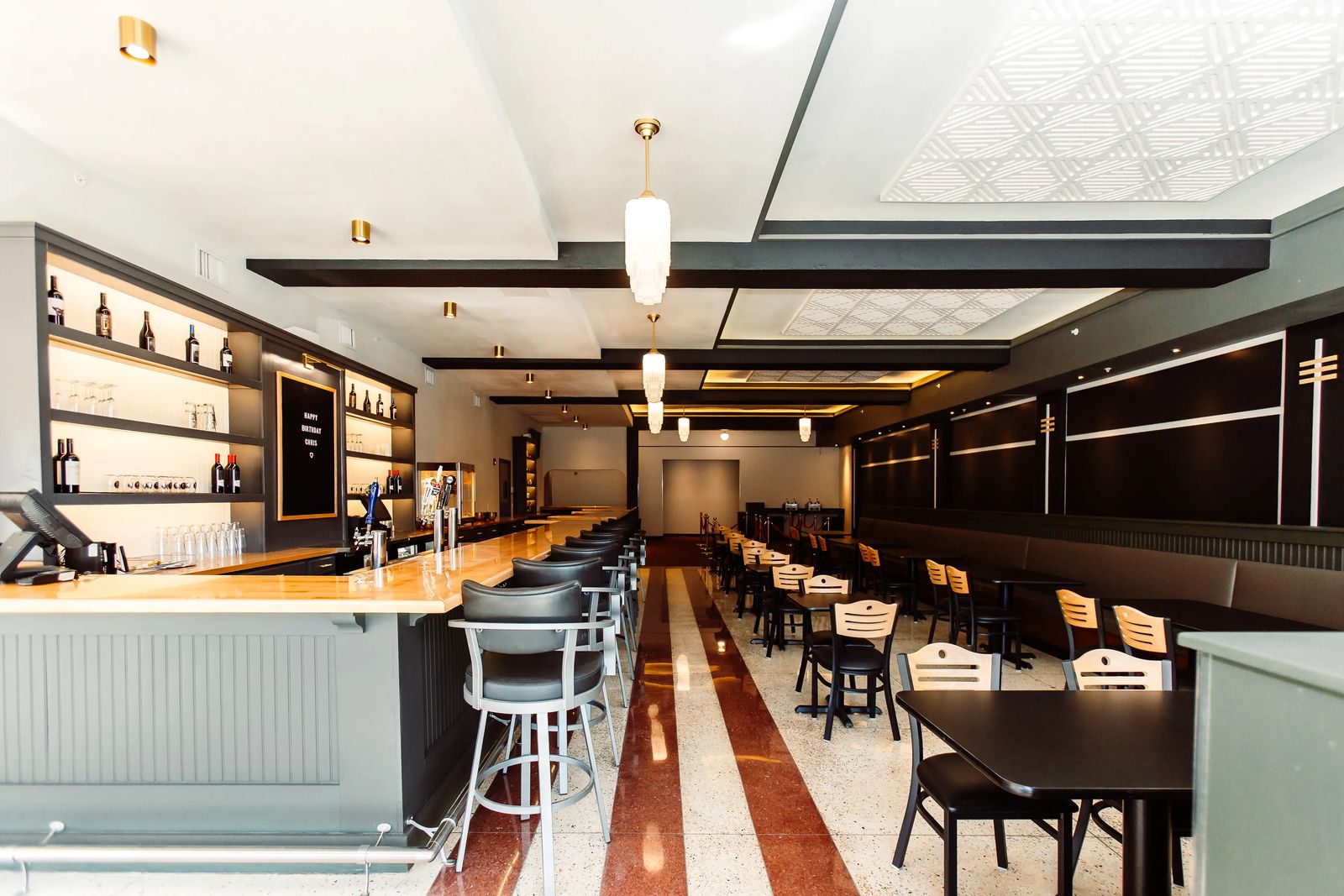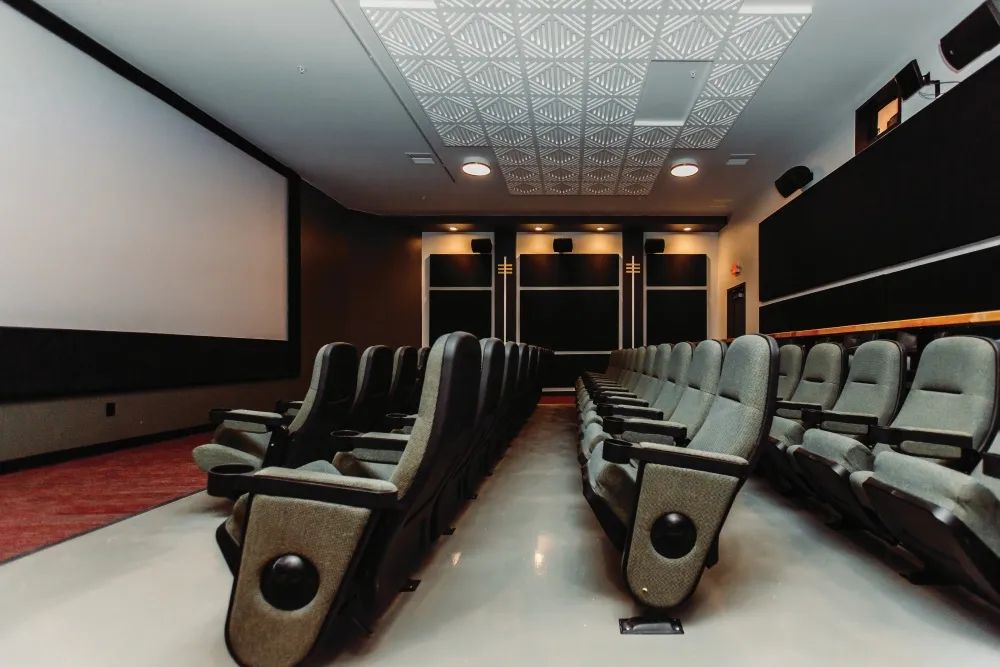 Originally printed in the November 2023 issue of Simply Local Magazine
Never miss an issue, check out SLM's digital editions here!