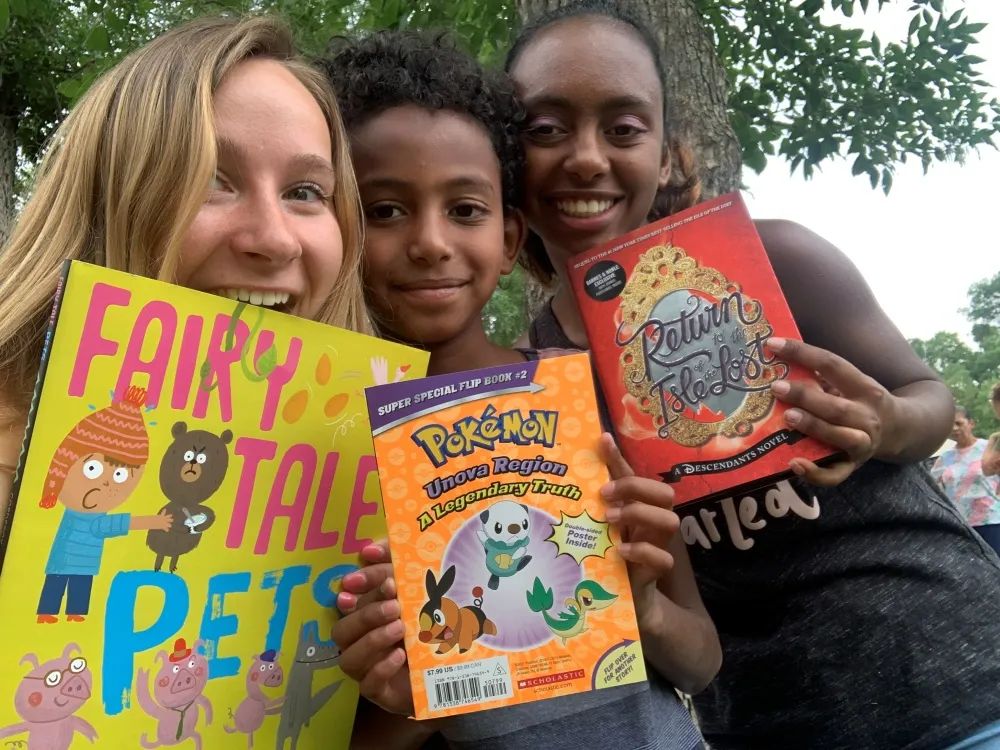 Photo courtesy of Education Foundation for Billings Public Schools
2023 Reading Rocks Summer Reading Program Kicks Off in June
May 17, 2023
Education Foundation for Billings Public Schools Media Release
One of summer's most beloved staples is preparing for its 2023 kickoff in June! The Education Foundation for Billings Public Schools invites kiddos to the parks this summer for fun reading activities from June 12-July 20 at 12:15-1pm. The Reading Rocks program is offered in tandem with School District 2's free lunch program.
READING ROCKS 2022 SUMMER SCHEDULE:
June 12-July 20, 2023 @ 12-1pm
Mondays: Orchard Elementary & Castle Rock Park
Tuesdays: Pioneer Park & Central Park
Wednesdays: Terry Park & Hawthorne Park
Thursdays: Pioneer Park & Central Park
EVENING OPTION:
Thursday evenings: South Park 5-6pm
Every day is a new adventure at Reading Rocks! Expect fun reading activities, guest storytellers, and free books! Yep, you read that right, kiddos will take home a free book every day.
Come grab lunch (all children ages 18 and under eat free) and read a book. Reading during the summer is critical to your child's success in school!