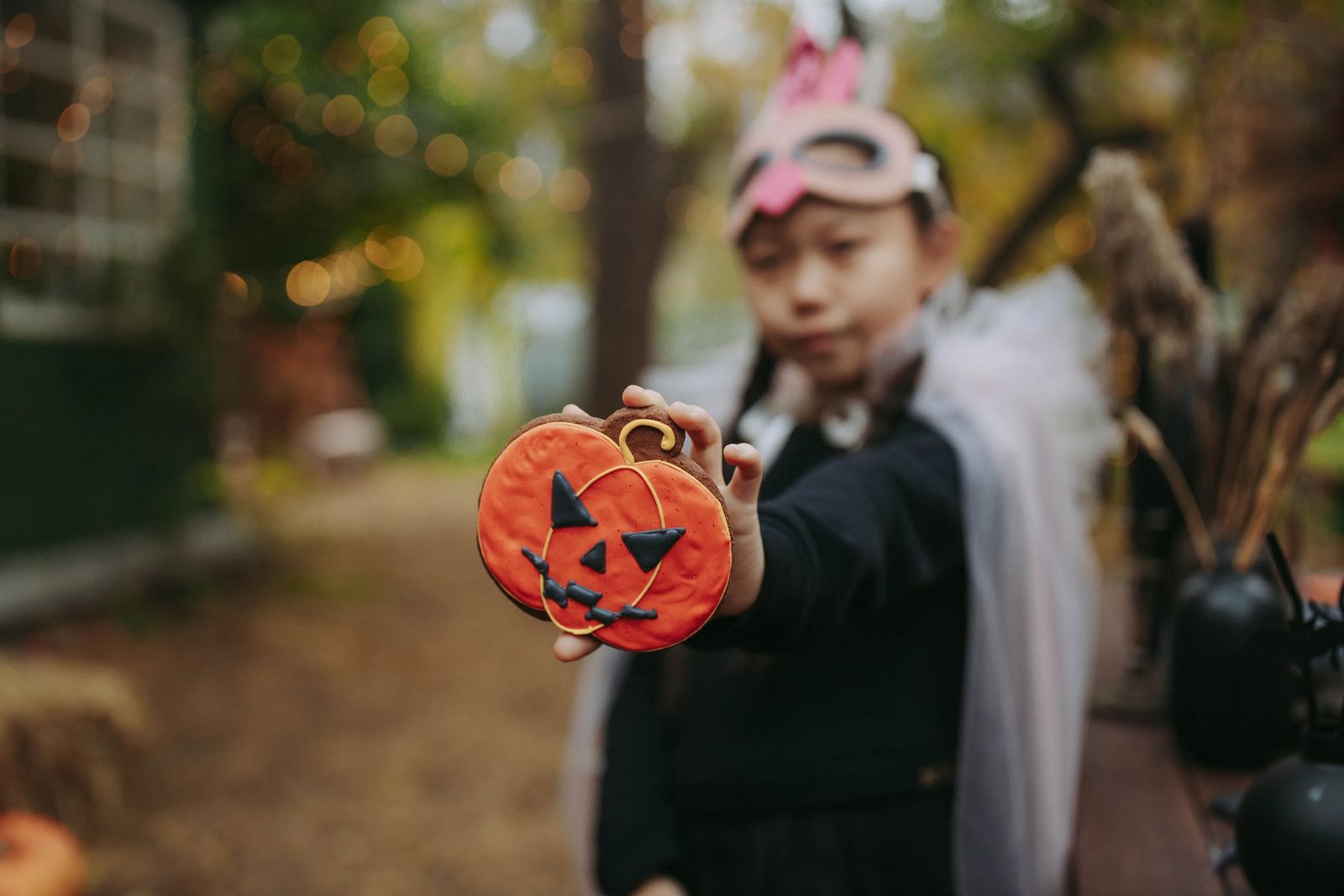 2022 Halloween Happenings in and around Billings
October 2022, updated 10/17/22, 10/25/22
compiled by rebecca stewart
Scroll onwards for our full list of Halloween Happenings!
Every Wednesday, Friday & Saturday
The Maize at Grandpa's Farm | 58th Street West and Grand Avenue | https:/www.themaizeatgrandpasfarm.com
September Hours: Wednesdays: 6-9pm, Fridays: 6-10pm, Saturdays: 10am-10pm
October Hours: Wednesdays: 6-9pm, Fridays & Saturdays: 10am-10pm
Cost: See website for details
**Ages 14 and younger must be accompanied by an adult
***Pumpkins are sold out, but the fun of the Maize and other activities remains!
The Maize at Grandpa's Farm is celebrating the 150th anniversary of Yellowstone National Park in 2022. There is much to do at Grandpa's Farm (besides the epic Maize), plenty of what you've come to know and love, along with a variety of new things to discover.
2022 Pumpkin Patch @ T&C Farms | Sept 23-Oct 30: Fridays-Sundays, 9am-Dusk | 1927 Holstein Lane, Laurel
9am-Dusk, F-SU, Sept 23-Oct 30. T&C Farms, 1927 Holstein Ln, Laurel. Hayrides, Corn Maze, U-Pick Pumpkins, and more. Facebook @LaurelPumpkinPatch.
The growing season was not without its challenges this year, but fall has arrived and T&C Farms is ready for you and yours to head to the farm! Come on out to the Laurel Pumpkin Patch and pick your perfect pumpkin while enjoying all kinds of family fun at the farm!
Hayride tickets are $12/person. Tickets include hayride, corn maze and one free U-pick pumpkin! (Ages 2 years old and younger do not need tickets for the hayride)
Tokens are $2 each and can be used for pony/donkey rides, barrel train ride and games-- pumpkin slingshot (12yrs+), Skeeball, ringswing.
Also big playground, picnic areas and evening campfire.
Don't miss the Gift Shoppe is full of locally made items and goodies.
Facebook: LaurelPumpkinPatch
#HauntedMoss
At Moss Mansion's annual outdoor Maze (and Horror Theater inside the museum), there are zero qualms about fully delivering on the scare factor. Friends, this is not pumpkins and friendly scarecrows, this is "full-on haunted horror with plenty of dark humor stirred in." Guests are encouraged to come in costume.
everyThursday
#HauntedMoss at Moss Mansion | Flashlight Tours
Bring a friend and explore the spooky mansion by the glow of a flashlight! You'll see the mansion as it really is at night, and decide for yourself who, or what, haunts the home at the center of Billings legend and lore.
Admission: $15/person, arrive between 5pm and 8pm for this unique tour
October 27-31, 2022
#HauntedMoss at Moss Mansion | 6-8:30pm, The Curse of the Slumber Party (in the Mansion) // 6pm (tickets go on sale), Haunted Maze (on the grounds)
The monsters have been lurking in the shadows all year, waiting to come out and play for Halloween! Bring your besties and hold on tight – nothing will please them more than screams of fright. The curtain will rise on the maniacs inside, but will you make it out alive? Five nights they'll be sneaking around in the dark – so pencil it with an X as the mark.
The Curse of the Slumber Party plays out among the rooms of the Moss Mansion and you are invited! Sleepovers can really go wrong, and this one has all the creepy characters of your nightmares causing an uproar. Tickets are $20 per person at the door (no presale or reservations). Tickets on sale at 6pm, first group enters at 6:30 pm.
More monsters are running around outside – waiting for you to come through the maze so they can hear your screams. Can you get back out? Give it a run if you dare!
Maze Tickets: $10/person at the door (no presale or reservations)
Tickets on sale at 6pm, maze opens at 7pm. **[On Halloween Monday we'll open up the maze for the littles – no live monsters or loud sounds – for $2 per person from 4pm to 6pm.]**
Know before you go: Strobe lights will be in use both inside and outside. Groups of 15 will be allowed in the mansion every 10 minutes. Groups fill quickly, so come early! Snow, ice, and lots of rain might close the maze – we will announce cancellations on Facebook and our website
Mark Your Calendar!
HarvestFest | Downtown Billings, under Skypoint, 2nd Avenue & Broadway | October 8 @ 9am-4pm
Harvestfest is a grand community arts and craft street festival that serves as the finale of the summer street fair season. This is an event that has something for all ages; experience the aromas of food-truck fare like roasted nuts, steak sandwiches, and kettle corn, while you enjoy live entertainment performing under Skypoint. The older crowd will want to check out Montana Brewing Company's annual Oktoberfest Beer Garden and Stein holing contest. And for the kiddos, an interactive children's area including free crafts and activities hosted by Wise Wonders Science & Discovery Museum.
The Rocky Horror Picture Show | The Babcock Theatre
The Rocky Horror Picture Show returns to the Babcock for one night only!
The songs...the seduction...the sensations...
There is no film experience quite like The Rocky Horrors Picture Show!
HalloTEEN Arts & Crafts Night | Billings Public Library Community Room | October 27 @ 4-6pm
This HalloTEEN event is for ages 11-17 and is a slime making, pumpkin painting, frankentoys and fairy lanterns creating good time! Don't forget to come dressed up to participate in the costume contest! Snacks will be provided (food provided at this event may contain food allergens).
No registration required.
Trick-or-Treat Events & Activities
Scope out the full list below!
Downtown Trick-or-Treat – October 28 @ 12-4pm | Participating Downtown Billings businesses (https://downtownbillings.com/trick-or-treat/)
Get your trick-or-treating started early with Downtown Billings Alliance-hosted annual adaptation for children accompanied by an adult. You could start just about anywhere (look for the balloons that signify participating businesses), but it's recommended that you begin your adventure at the Downtown Alliance office (116 N 29th St, Suite A) for a participant map and trick-or-treat bag.
Boo at the Zoo @ ZooMontana - October 29 @ 10am-4pm
It's back! Bring your costumed cuties to the beautiful grounds of ZooMontana for this merry, not scary event!
Trunk-or-Treat @ Scheels - October 30 @ 2-4pm
At this Trunk-Or-Treat event, cars are outfitted with Halloween décor and handing out candy (um, the car's people, not the cars themselves). Please park in Scheels' front parking lot, and walk around to the back of the store to join the fun. Come dressed in your best costume!
Laurel Chamber Halloween Carnival @ Laurel Middle School – October 31 @ 5-7pm | Free | 725 Washington Avenue
Bring your kids of ALL ages, for a FREE evening of games, prizes, and candy. Festivities include carnival games, trick or treating, face painting, photo booth & costume contest.
Scroll onwards for a fuller look at the Harvest and Halloween happenings in and around Billings!
FULL LIST OF HALLOWEEN HAPPENINGS IN & AROUND BILLINGS: