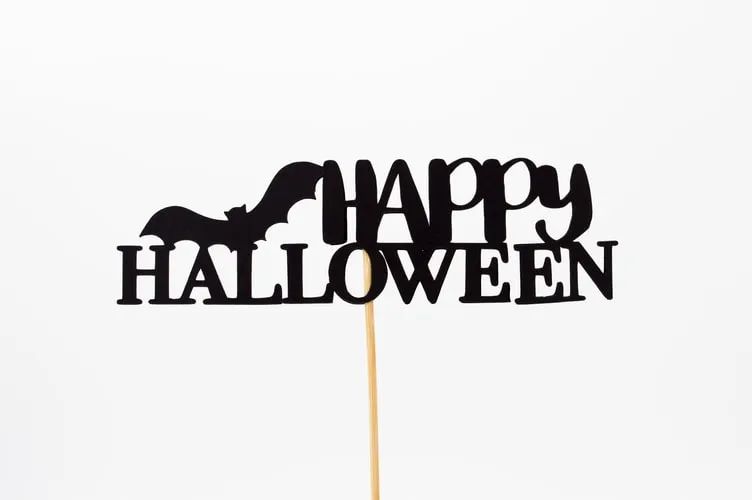 2021 Halloween Happenings in Billings
October 2021 | by rebecca stewart
Scroll onwards for our full list of Halloween Happenings!
Open Daily
First Alliance Church Pumpkin Patch | Open daily, October 3-31 | 1835 Central Ave.
"Welcome to the Patch that gives back!" Proceeds from this fundraiser go towards local charities and youth activities. https://www.facebook.com/First-Alliance-Church-Pumpkin-Patch.
Every Wednesday, Friday & Saturday
The Maize at Grandpa's Farm | 58th Street West and Grand Avenue | https:/www.themaizeatgrandpasfarm.com
September 10-October 30, 2021
September Hours: Wednesdays: 6-9pm, Fridays: 6-10pm, Saturdays: 10am-10pm
October Hours: Wednesdays: 6-9pm, Fridays & Saturdays: 10am-10pm* / 10am-7pm
*Due to vandalism, the Friday/Saturday hours for the rest of October have been adjusted to close at 7pm. Dare I say, let's do better folks.
Let's be honest, we've really been through it the last year and a half, so the theme for this year's Maize at Grandpa's Farm, "It's a Crazy World, but We Are ONE!" is a timely reminder that we're in this together. There is much to do at Grandpa's Farm (besides the epic Maize), plenty of what you've come to know and love, along with a variety of new things to discover.
Admission:
General Admission - $12
Admission During Haunting $15 (**Haunting only Friday & Saturday Nights in October**)
TRIAXE axe throwing -
10 Minutes - $3 per person
15 Minutes - $8 per person
30 minutes - $45 (up to 6 people)
2021 Pumpkin Patch @ T&C Farms | Oct 1-Oct 31: Fridays-Sundays, 9am-Dusk
It was a long, hot, challenging summer for farmers, but fall is here and the crew at T&C Farms is ready for you and yours to head to the farm! Come on out to the Laurel Pumpkin Patch and pick your perfect pumpkin while enjoying all kinds of family fun at the farm! Other activities include: Pumpkin Slingshot, Redneck Skeeball, Horseshoe Pitch, Barrel Train, County Playground, Country Store, Picnic Amenities, Farm Produce, and more!
Facebook: LaurelPumpkinPatch
Every Friday & Saturday (and a bonus Wednesday & Thursday)
Sleepy Hollow Wagon Rides @ ZooMontana | ​October 8, 9, 15, 16, 22, 23, 27-30 | 6-9pm | 2100 S. Shiloh Rd
Back for their 6th season at the Zoo, the Sleepy Hollow Haunted Wagon Rides provide the telling of a tale made for Halloween on a wagon ride through the back of ZooMontana, winding your way through a variety of scenery and spooky sites. While the experience is intended to be eerie, it's appropriate for families and all age groups (however, be aware that the later in the evening it gets, the experience naturally becomes scarier because of the darkness).
Be sure to dress for the weather! Reservations are HIGHLY recommended: http://sleepyhollowmontana.com | Tickets: $15/person; Free/Children ages 3 and younger
#HauntedMoss
For all things #HauntedMoss, remember to arrive masked-up and prepared to socially distance. Please note that staff will monitor attendance and adjust start times as needed to maintain safety for all.
Every Thursday
#Haunted Moss at Moss Mansion | Mysteries at the Moss: Scooby Doo™ Edition- Level 1 Scare | Oct 7, 14, 21 @ 4-6pm | Recommended ages 6+
Come on, gang! Scooby and company need your help! A precious artifact has gone missing at the Moss Mansion and super sleuths are needed to explore the passageways and corridors, looking for clues and meddling in museum affairs while solving puzzles – all to unmask the culprit. This adventure is part escape room, part detective work, and a whole lot of nostalgia.
Kids will use reading, math, and reasoning skills to unlock this mystery and might need your assistance, making this a special Moss experience for everyone!
Tickets: $12/child, $5/accompanying adult (includes detective book, map, and puzzle) | Register online www.mossmansion.com.
#HauntedMoss at Moss Mansion | Flashlight Tours- Level 2 Scare
Bring a friend and explore the spooky mansion by the glow of a flashlight! You'll see the mansion as it really is at night, and decide for yourself who, or what, haunts the home at the center of Billings legend and lore.
Tickets: $15/person, reservation required
Mark Your Calendar!
#HauntedMoss at Moss Mansion | Clue: Halloween Edition- Level 2 Scare
October 8 @ 7-9pm (max 20) | Recommended ages 18+ | must be able to navigate stairs
For this Halloween-inspired game of strategy and chance among the fabulous rooms of the Moss Mansion, every character comes with a Halloween twist. Once assigned your character, get ready to find the clues and weapons that will lead you to who done it – before the murderer strikes again!
Tickets: $30/person, reservations required (includes light snacks and a beverage)
HarvestFest | Downtown Billings, under Skypoint, 2nd Avenue & Broadway | October 9 @ 9am-4pm
Sponsored by Montana Brewing Company, located in the center of downtown Billings under Skypoint, Harvestfest is back! A grand community arts and craft street festival that serves as the finale of the summer street fair season. Harvestfest celebrates the season with a rich diversity of arts and crafts, fresh produce, mums, pumpkins, pies, and the final offerings of fresh farmers' market produce.
Attendees experience the aromas of food-truck fare like roasted nuts, steak sandwiches, and kettle corn. Live entertainment under Skypoint, Balloon twisting, face painting, 50/50 raffle, Wise Wonders Kids Zone, Cornhole, and Montana Brewing Company's Oktoberfest Beer Garden's Stein Holding contest ensure there are activities for all ages.
#HauntedMoss at Moss Mansion | All About the Boos- Level 3 Scare
October 22 & 23 @ 5:30-9:30pm
You're invited to an immersive cocktail experience that combines spooky tales from local actors, the thrill of the supernatural and tastings of some boo-licious drinks. Can you see in the dark? You'll have only a flashlight to find your way to our Boo(ze) Stations located inside the dark and eerie mansion and outside in the creepy maze. Word to the wise…stay on the path as there may be ghosts lurking in the shadows. Who are we kidding? It's October. There are definitely other-worldly spirits roaming freely on Division Street.
Your reservation includes tastings of 4 Halloween themed cocktails (non-alcohol options), a full-sized craft beer from Angry Hanks and a hauntingly fun experience in the 1903 mansion during its spookiest time of year. ID is required and a wristband issued for alcoholic beverage service.
#HauntedMoss at Moss Mansion | Horror Theater-level 3 Scare & Haunted Escape Maze- level 4 Scare
October 29, 30, 31 @ 6:30-10:30pm
For over 25 years the traditions have grown at the Moss Mansion, and this Halloween season will be like none other. Pencil in these three nights for their signature Halloween indoor and outdoor thrills, with new twists! Tickets available at the gate, no pre-sale, first come first served. Check in at www.mossmansion.com for all the details.
The Rocky Horror Picture Show @ The Babcock Theatre
The Rocky Horror Picture Show returns to the Babcock for two nights only!
The songs...the seduction...the sensations...
There is no film experience quite like The Rocky Horrors Picture Show!
Trick-or-Treat Events & Activities
Scope out the full list below!
Downtown Trick-or-Treat – October 29 @ 1-5pm | Participating Downtown Billings businesses (https://downtownbillings.com/trick-or-treat/)
Get your trick-or-treating started early with Downtown Billings Alliance-hosted annual adaptation for children accompanied by an adult. You could start just about anywhere (look for the balloons that signify participating businesses), but it's recommended that you begin your adventure at the Downtown Alliance office (116 N 29th St, Suite A) for a participant map and trick-or-treat bag.
Halloween Carnival @ Laurel Middle School – October 31 @ 2-4pm | Free | 725 Washington Avenue
Bring your kids of all ages for an evening of games, prizes, and candy! Festivities include carnival games, a cookie walk, chili dinner, and costume contest. Organized by the Laurel Chamber of Commerce.
FULL LIST OF HALLOWEEN HAPPENINGS IN & AROUND BILLINGS: