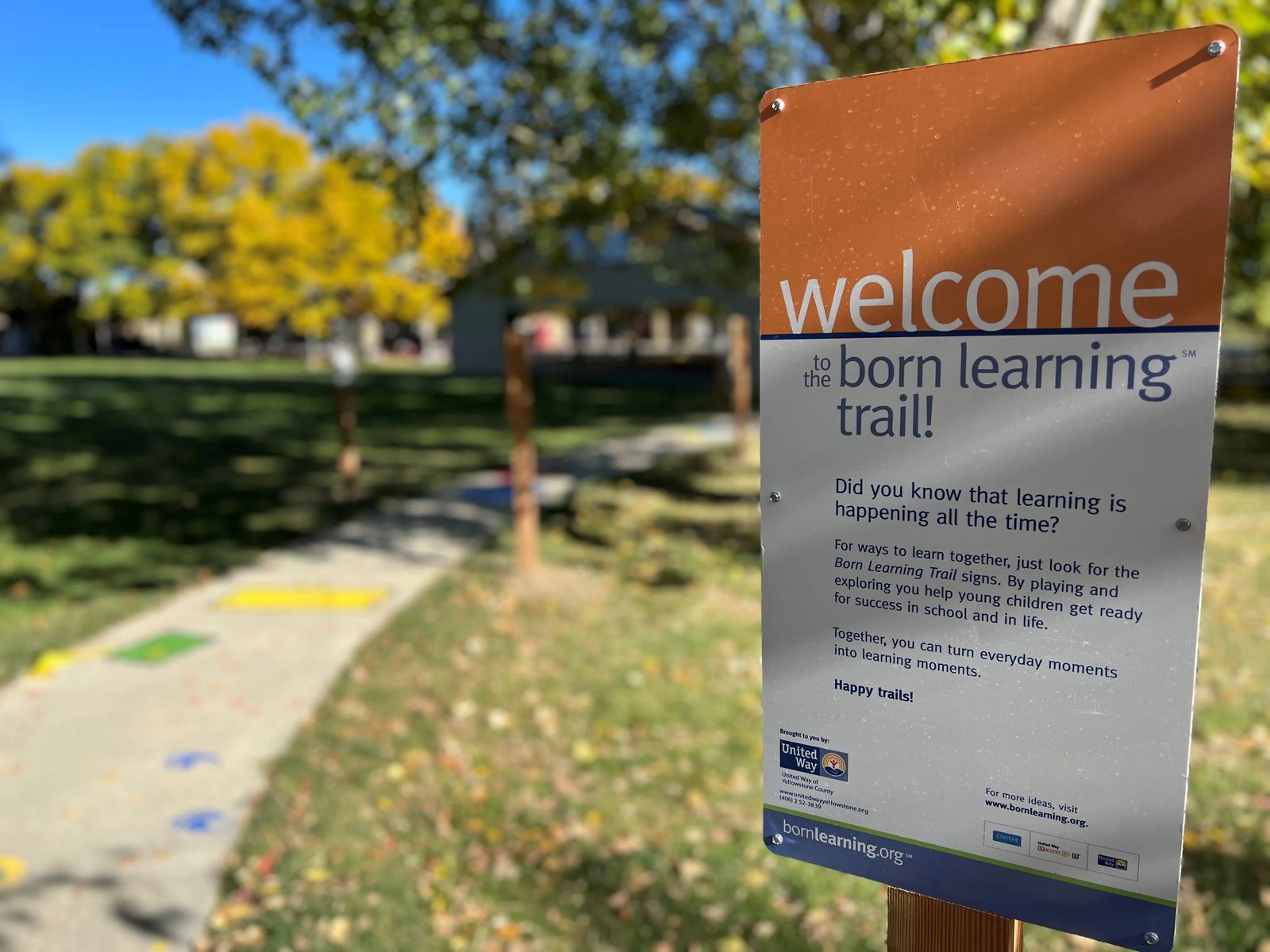 photo courtesy of ZooMontana
ZooMontana Debuts Born Learning Trail
November 9, 2022
In a collaborative effort with United Way and Phillips 66, ZooMontana is set to debut a new Born Learning Trail on Thursday, November 10, 2022 at 10:30am. This new, interactive trail is designed to offer fun and active learning activities for young children and their families as they explore the Zoo grounds. "We felt ZooMontana was the ideal location for this wonderful trail," said Pam Sanderson, Volunteer Engagement/Volunteer Center Director at United Way. "We at United Way are excited to see the trail put to use, especially at a location that sees so many family interactions," she added.
Jeff Ewelt, Executive Director of ZooMontana is honored to host the trail. "We're so happy to debut this new and fun activity. We appreciate the trust United Way has shown us by having the trail installed here, and we're thankful for community partners like Phillips 66 that invest in great opportunities such as this."
United Way's website tells us that there are over 750 Born Learning Trails installed in communities across North America. These special, multi-station trails turn everyday experiences into teachable moments, connecting classroom learning to real-world activities around the community and out in nature. The trails support language, literacy, and social skills development, serving as a reminder that learning can be fun. ZooMontana's Born Learning Trail may be accessed at any time during a Zoo visit.