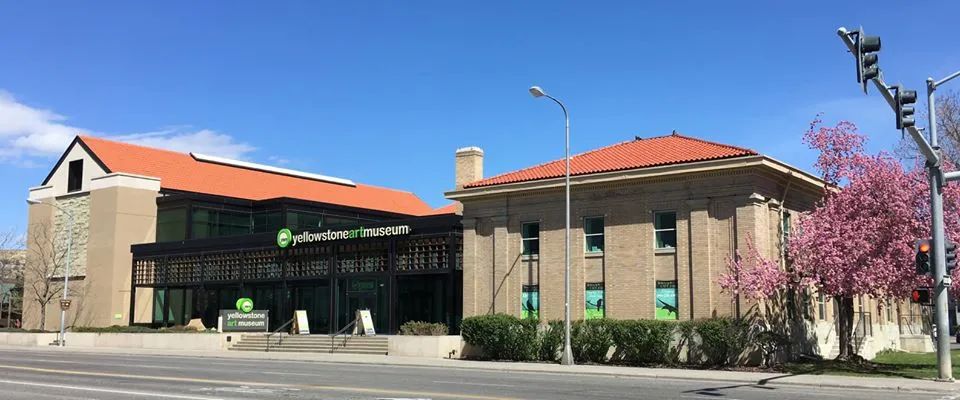 YAM Announces Opening Guidelines & Schedule
April 28, 2020 | Yellowstone Art Museum
With Governor Bullock's April 22, 2020 directive regarding Montana's phased reopening plan, Yellowstone Art Museum has announced their plans for reopening. Taking a transitional approach to reopening, the YAM recognizes that things will be different for all of us, yet we all share new commonalities in our lives:
Perception is reality and what we perceive is what we believe is happening.
Transparency is essential for building trust and managing information and misinformation.
Common sense should prevail, grounding decision making in practical sound judgement.
To address those three statements, the YAM has put these guidelines into place in order to assist you with your upcoming visit, and to create a safe environment for all patrons and staff.
To visit the YAM:
Masks/Face coverings are a must. This is for your protection as well as for the safety of other patrons and staff who are also in the building. We are in this together.
Social Distancing rules still apply. Maintain a safe (6 feet minimum) distance from others (if you come in a small group, your group may stay together). We are providing markings on the floors to help guide you through the YAM while also reminding you of safe distances.
Limiting access. To ensure we are maintaining group control and safe distancing measures, we will only allow 30 people in the YAM at any given time.
Scheduling your time. Because we have limited access, we ask that everyone schedule their visit to the YAM until further notice. You may do this by calling 406-256-6804 ext. 225. We request that you schedule your time to visit the YAM in one-hour time slots, and if you cannot make your appointment, please reschedule. Also, only bring the folks with you that you schedule.
We need your information. Why? Again, out of an abundance of caution, we are requesting that you give us your name, phone number, and email address (and for each of your guests). We are requesting this to be proactive in case there is a health issue, and we need to notify you of such. Also, we request that if you become ill within 48 hours of your visit to the YAM that you notify us, so we can alert others (if necessary).
Cleaning. We will do additional cleaning daily, and have high-touch surfaces cleaned on a frequent basis (such as hand rails, elevator buttons, door handles, and high-traffic area surfaces).
Be well. We want you to be well, so we can share our exhibitions with the public. If you have a fever, cough, runny nose, etc., we ask you to PLEASE STAY HOME. We can always reschedule your visit, so please do not put yourself or others in jeopardy at this time. We ask this of our staff, too. We want to open up, and we want to do this in a smart way, so we can stay open. For everyone's safety, please do not drop in on staff in their offices. We miss you, too, and we will see you soon. If you have a fever, chills, cough, runny nose — STAY HOME. If you come in and we notice any symptoms, you will be requested to leave. We recommend vulnerable people to continue to follow the stay at home guidelines.
Opening schedule:
April 27-May 1, 2020 — leadership team prepping spaces to open, contacting VIPs to schedule tour times.
May 5-8, 2020 — VIP tours and scheduled tours only. YAM will not be open over the weekend (May 9-10).
May 12-15, 2020 — open to Members only under the guidelines above. You may join to get Member access. Again, YAM will not be open over the weekend (May 16-17).
May 19-20, 2020 — open to Members only under the guidelines above.
Thursday, May 21, 2020 — The YAM returns to normal hours this Thursday, remaining open until 8 p.m. (must still schedule appointment).
Friday, May 22, 2020 — open regular hours while adhering to the guidelines above.
NOTE: Opening schedule is contingent upon statewide phased reopening and subject to change.
Updates and information on the YAM's upcoming events, exhibitions, and programs will be shared on the website at http://artmuseum.org and on Facebook at www.facebook.com/YellowstoneArtMuseum/