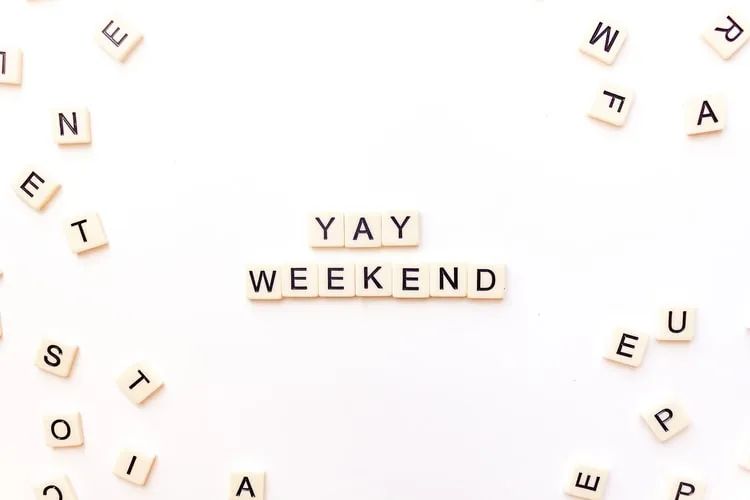 Weekend Top 5 | August 6-8, 2021
August 4, 2021
There's always something unique and exciting going on in Billings and we've got some action-packed events happening in town this weekend! You can watch some fast cars or shoot some powerful guns. Or choose to play it on the safer side and enjoy music, art, and family fun. All the details are below. It's time to make some plans!
#1 Magic City Blues Urban Music Festival on Montana Avenue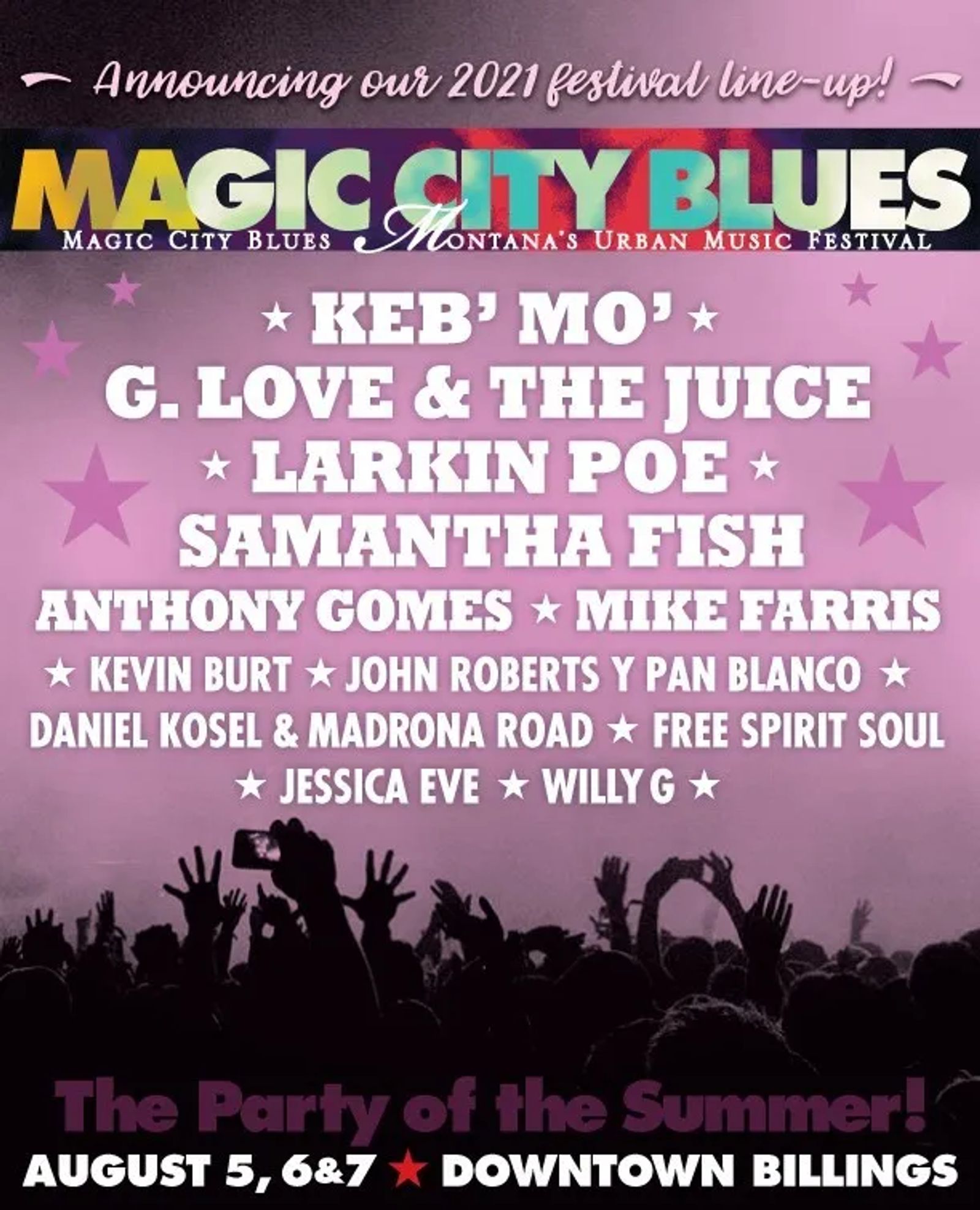 Magic City Blues Fest is back!
Attracting thousands of music fans from across the country, this 2-day outdoor blues music festival (with a free concert on Thursday night!) has an amazing line-up of artists performing on two stages. Hear Keb' Mo', G Love & The Juice, Larkin Poe, Samantha Fish and many more. It's the party of the summer and guaranteed to put a smile on your face and a sway in your hips. Gates open at 5:30 pm and full concessions will be available on site. (Note this is an 18+ event.)
THE DETAILS
When: Friday and Saturday, August 6-7 at 6pm (Free concert Thursday at 5:15pm)
Cost: $59 - $198
#2 Family Fun Day & Kids Playhouse Raffle at Habitat for Humanity ReStore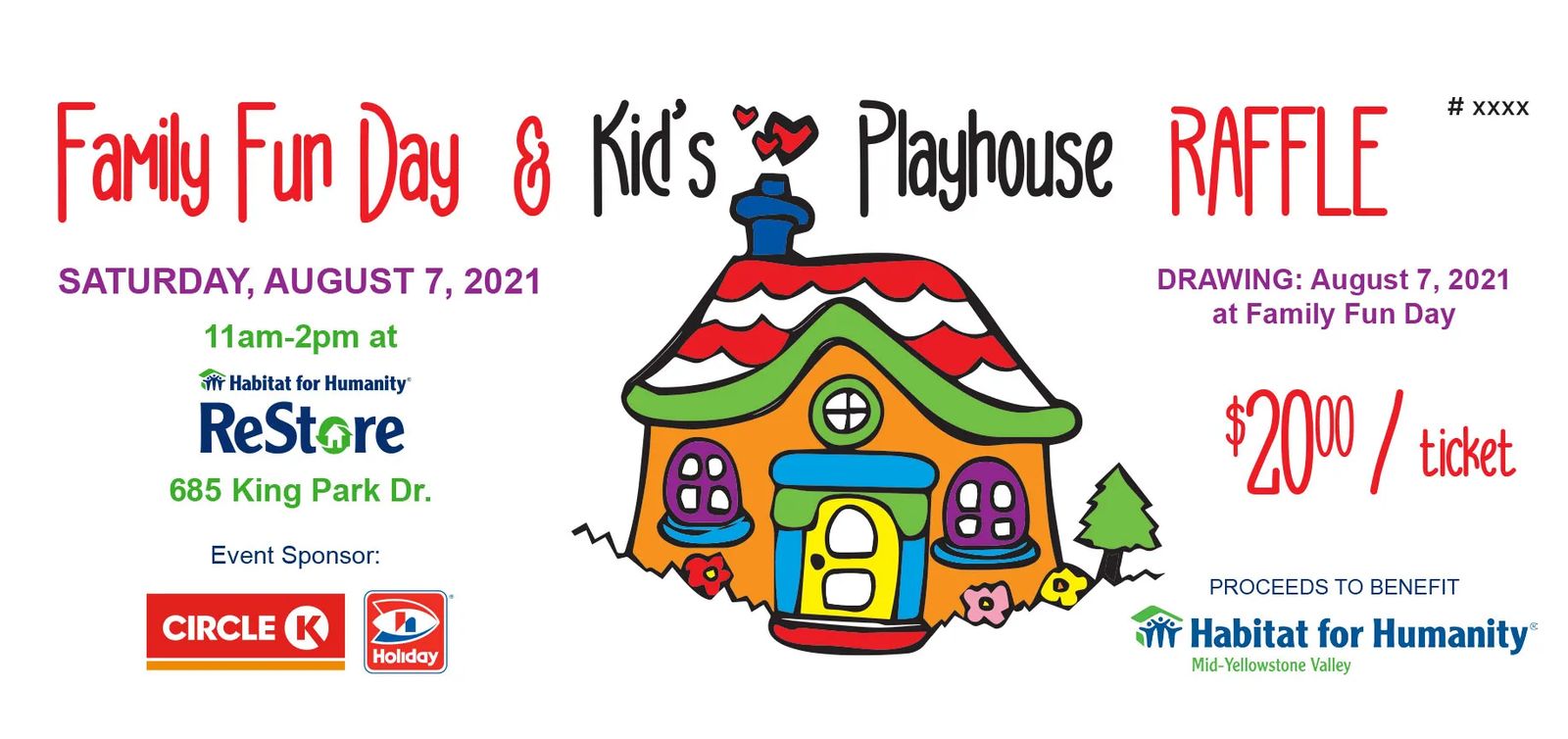 Head over to the ReStore on King Ave on Saturday and enjoy a fun family day while helping support Habitat for Humanity's building program. Enjoy food trucks, the SteepWorld climbing wall, huge inflatables, games, face painting, and more. The event is free, but be sure to buy a $20 raffle ticket for the Kids Playhouse built by Habitat volunteers and future homebuyers.
THE DETAILS
When: Saturday, August 7 from 11am - 2pm
Cost: Free - $20 raffle tickets
#3 Late Models at Big Sky Speedway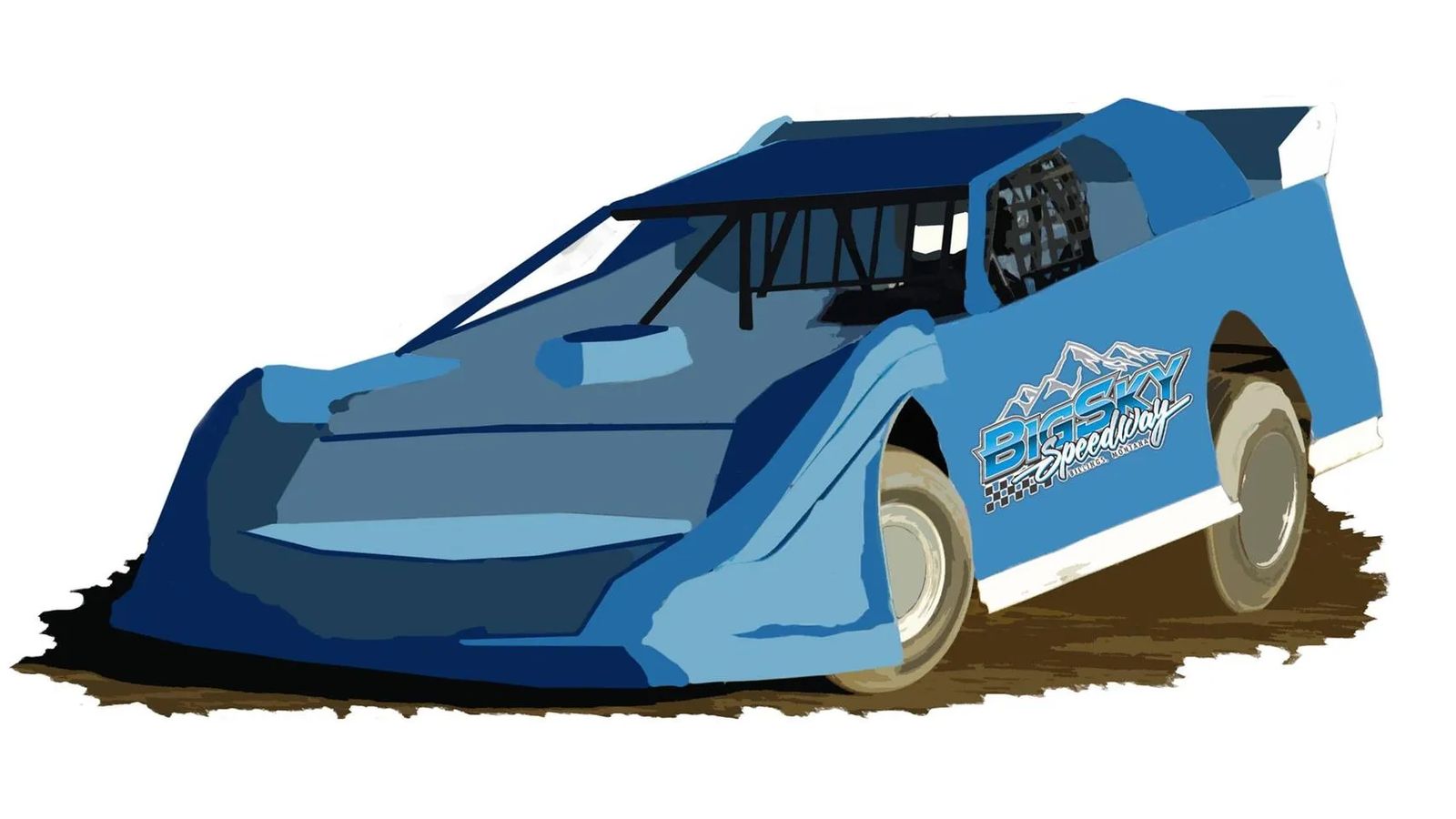 Ready for some fast and furious action in person? Then make plans to head to Big Sky Speedway on Saturday to watch ground pounding Late Models! WISSOTA Late Model, IMCA Modified, WISSOTA Street Stock, IMCA Sport Compact - these cars are beasts. Watch them race under the lights and feel your own adrenaline ramping up as you root for your favorite. Gates open at 5:30pm.
THE DETAILS
When: Saturday, August 7 at 7 pm
Cost: $20 Adult
$15 Senior/Veterans
Kids Under 60" FREE
#4 Extraction - Art on the Edge of the Abyss Art Opening at Kirks' Grocery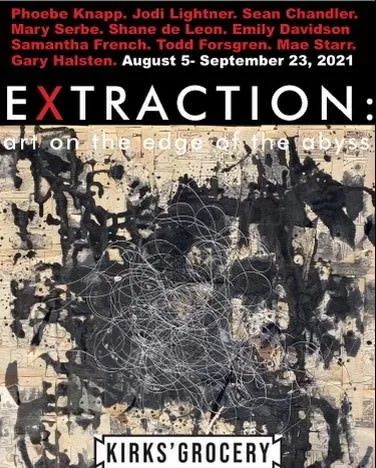 This invitational group show features 10 artists and Friday night's reception is the perfect opportunity to meet them and interact. A multimedia, multi-venue, cross-border art intervention, "Extraction - Art on the Edge of the Abyss" seeks to provoke societal change and bring awareness to natural resource extraction from mining and drilling to plundering and exploiting of fresh water, fertile soil, timber, marine life and innumerable other resources across the globe. DJ NepTunes will spin dance hits outside from 7-9pm and you can even dance in the street!
THE DETAILS
When: Friday, August 6 from 5-9pm
Cost: Free
#5 Glock Sport Shooting Foundation Match at Billings Rod and Gun Club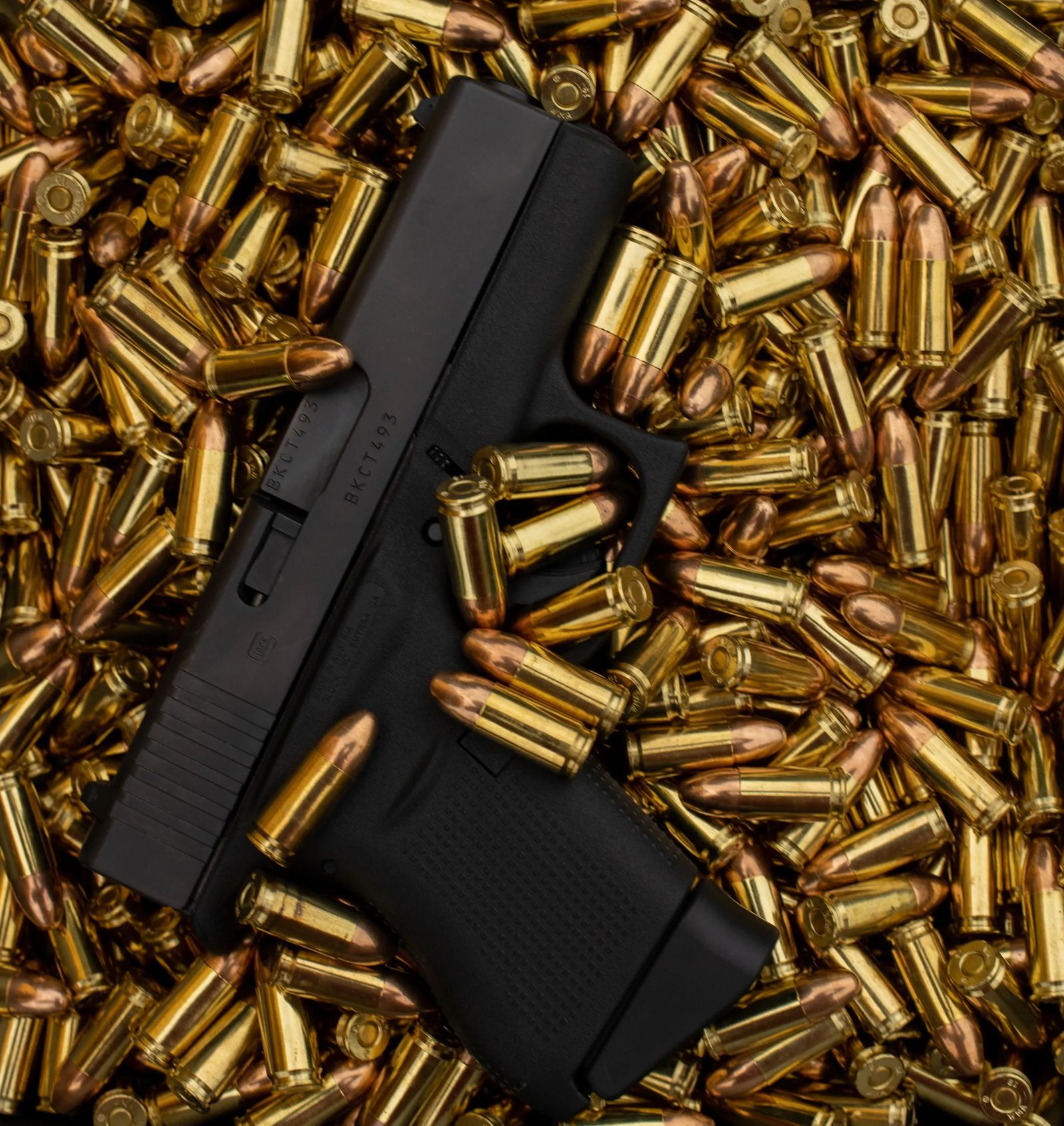 Photo by Jay Rembert on Unsplash
Love to shoot? Want to win some amazing Glock prizes? Then register to shoot at the 4th Annual Glock Sport Shooting Foundation Match held on Saturday and Sunday. Competitors can sign up to shoot in a division anytime between 9am and 3pm on Saturday, and 9am and 2pm on Sunday. You don't even have to commit to the whole day, you can shoot a division in just an hour or two. Or sign up to volunteer and get tons of freebies including a hat, shirt and entry into a drawing for a Glock.
THE DETAILS
When: Saturday, August 7 from 9am - 3pm
Sunday, August 8 from 9am - 2pm
Cost: $35 per division entry
Those are just our Top 5, but there are plenty of other fun things going on in our city this weekend, so be sure to check out our Calendar page for a complete list.