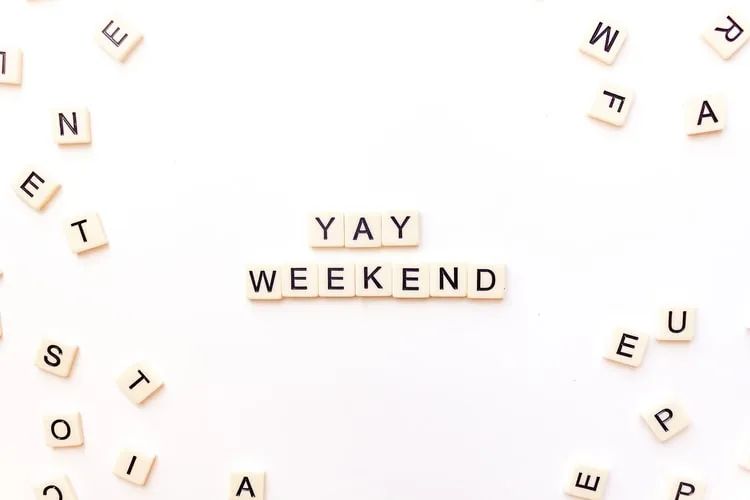 Weekend Top 5 | April 30 - May 2, 2021
April 29, 2021
"One for the money, two for the show, three to get ready and four to go!" That about sums up our weekend events here in Billings. Find some rare gems, crystals, and other "money" at the Billings Gem & Fossil Show, see the Farce of Habit "show" at Billings Studio Theatre, "get ready" for more kids or multiples at the Mothers of Multiples Garage Sale, or watch horses or runners "go, go, go!" Check out the details below on our Top 5 picks for this weekend in Billings.
#1 Billings Gem & Fossil Show at Shrine Auditorium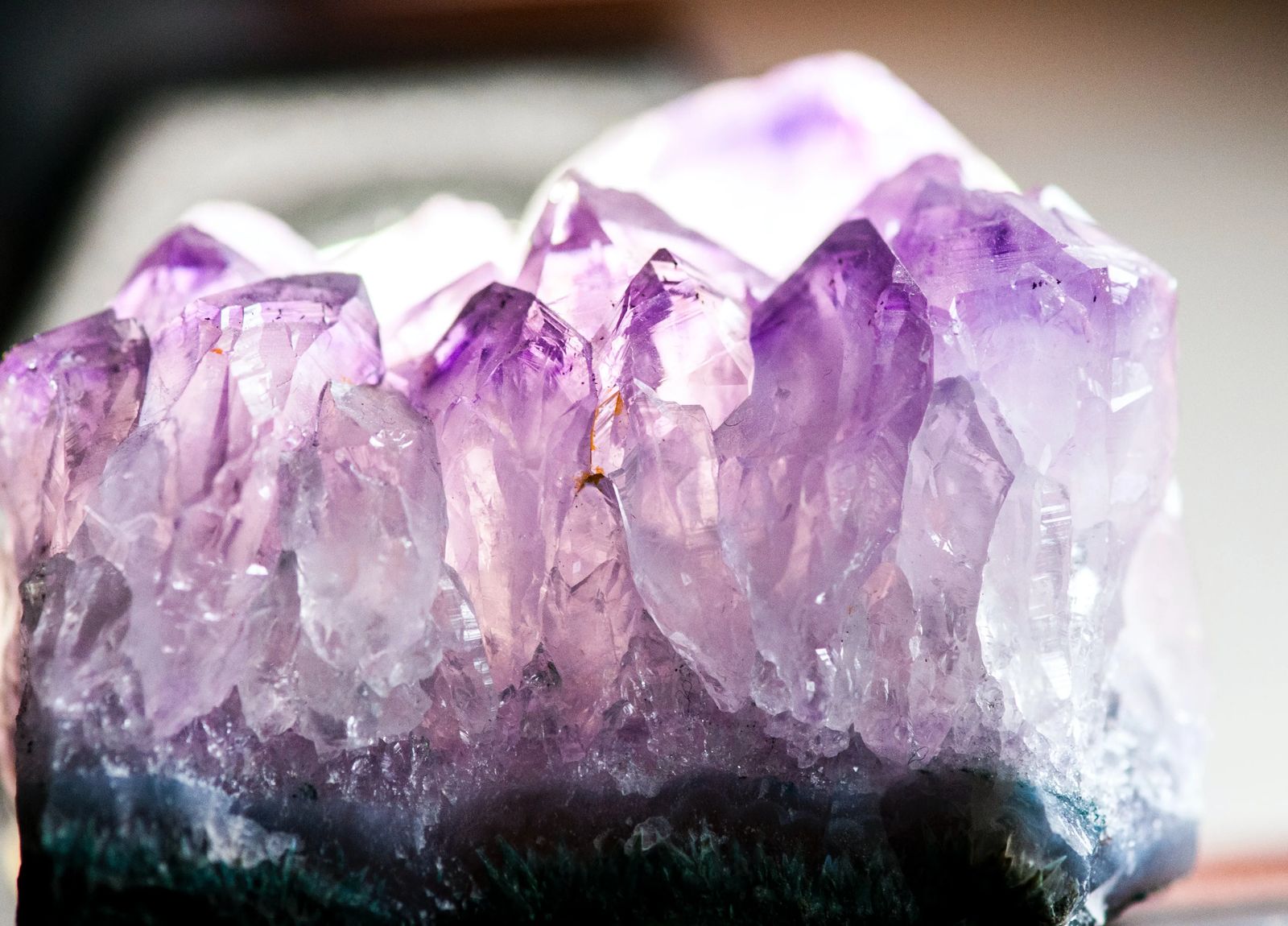 Photo by Ilze Lucero via Unsplash
The Billings Gem & Mineral Club will present this Rock Show which promises fun for the whole family. Peruse vendors selling jewelry, gems, fossils, crystals and other rocks. Participate in a silent auction and kids' activities. And cross your fingers for raffles prizes! Free Tote Bags (while supplies last) to fill with treasures, 5 free activity tickets for kids (additional kids' activity tickets only $1 each), Mexican food truck on hand for refreshments and COVID-19 safety precautions taken. There's no reason not to go!
THE DETAILS
When: Saturday, May 1 from 10am - 5pm | Sunday, May 2 from 10am - 4pm
Cost: $5/adult (12 and over) for 2-day pass; Children ages12 and younger: Free
#2 "Farce of Habit" at Billings Studio Theatre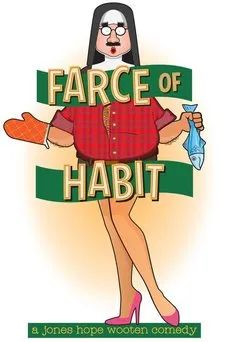 If you're ready for some comic relief and laughter therapy then you won't want to miss this absurdly funny performance at Billings' volunteer-based community theatre. Gear up for a Southern-fried romp that takes place at the finest little fishing lodge in the Ozarks, the Reel 'Em Inn. A rambunctious, silly, fun production everyone can enjoy. It's sure to be a soothing balm from the news and tensions of the week.
THE DETAILS
When: Friday, April 30 at 7:30 pm
Saturday, May 1 at 7:30 pm
Sunday, May 2 at 2 pm
Cost: $21 adults | $19 seniors/students
#3 Mothers of Multiples Garage Sale at MetraPark
"Mothers of Multiples" is the organization, but parents with any number of small kids will want to check this one out. Make plans to shop the sale on Friday for the best selection, or head over on Saturday for 50% off most items. You'll find clothing for kids of all ages, toys, housewares, bedding, towels, baby accessories, shoes, books, furniture, you name it! And if you're a parent of multiples it's also a great opportunity to find out more about the club and the unique resources they offer to support parents as they navigate the world of parenting multiples.
THE DETAILS
When: Friday, April 30 from 8am - 4pm
Saturday, May 1 from 8am - 1pm
Cost: Free!
#4 Chinook Horses Annual Kentucky Derby Day (Virtual Event)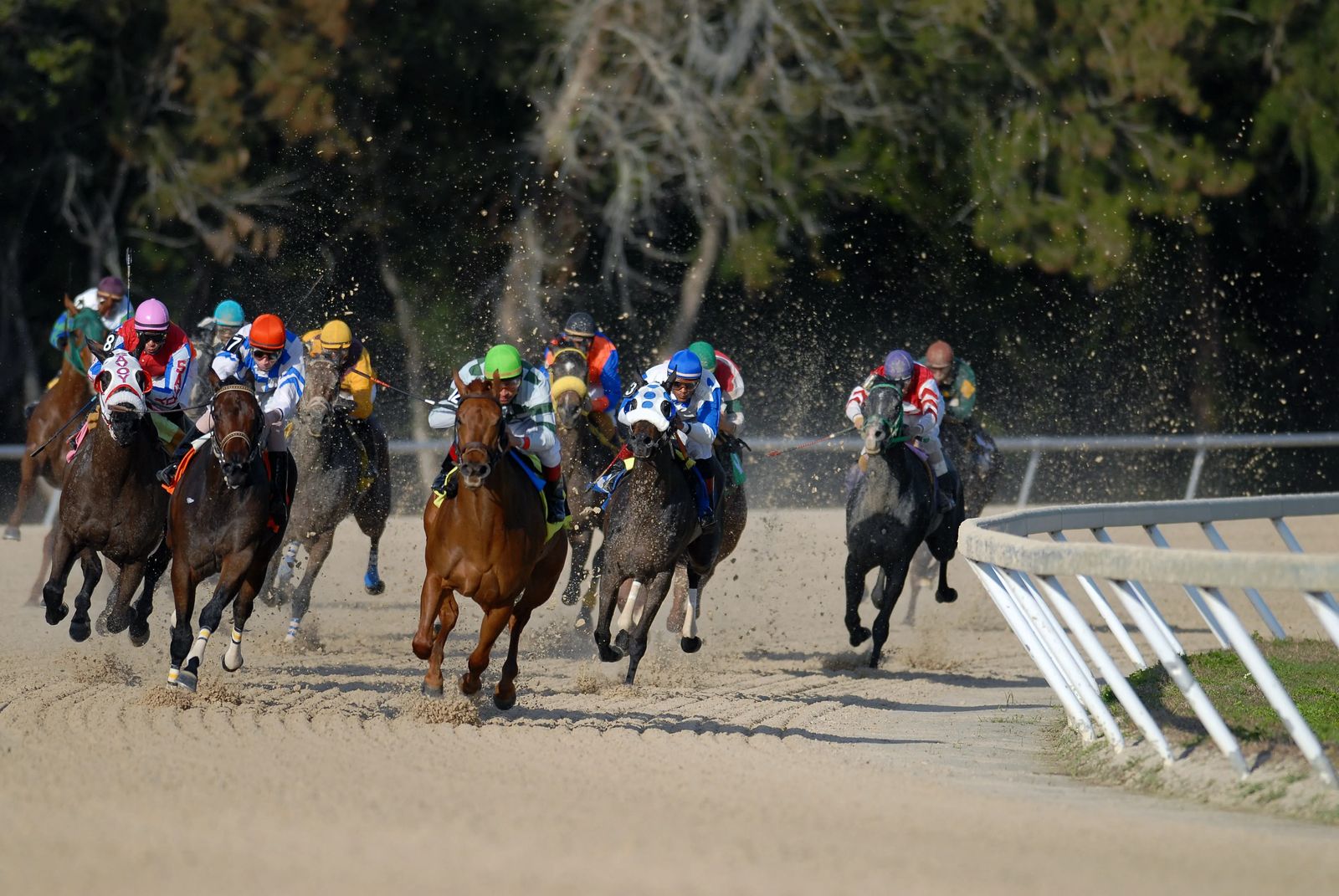 Photo by Jeff Griffith via Unsplash
Eat, drink and be merry from the comfort of your own home while supporting summer programs for children with learning differences. Tickets include a cocktail box filled with ingredients to make 4 cocktails for 2 people, hearty snacks, lots of swag and 5 raffle tickets. Don't worry if you're not a pro at mixing drinks, master cocktail maker Joel Peltier of Southern Galzier's Wine & Spirits will teach you how to create four Derby cocktail classics during the Zoom event. Be sure to get your Derby hat and dress for the occasion for a chance to win "Best Hat" or "Best Dressed Couple" contests. Contests and raffles include prizes from Berkman Custom Jewelers and The Marble Table, plus the chance to win a high-end bottle of bourbon.
THE DETAILS
When: Saturday, May 1 at 1 pm
Cost: $100 for participation + premium cocktail box
$20 for participation + ingredient list
#5 May Day Giveaway - A Native Family Health Fair in the Park! At Grandview Park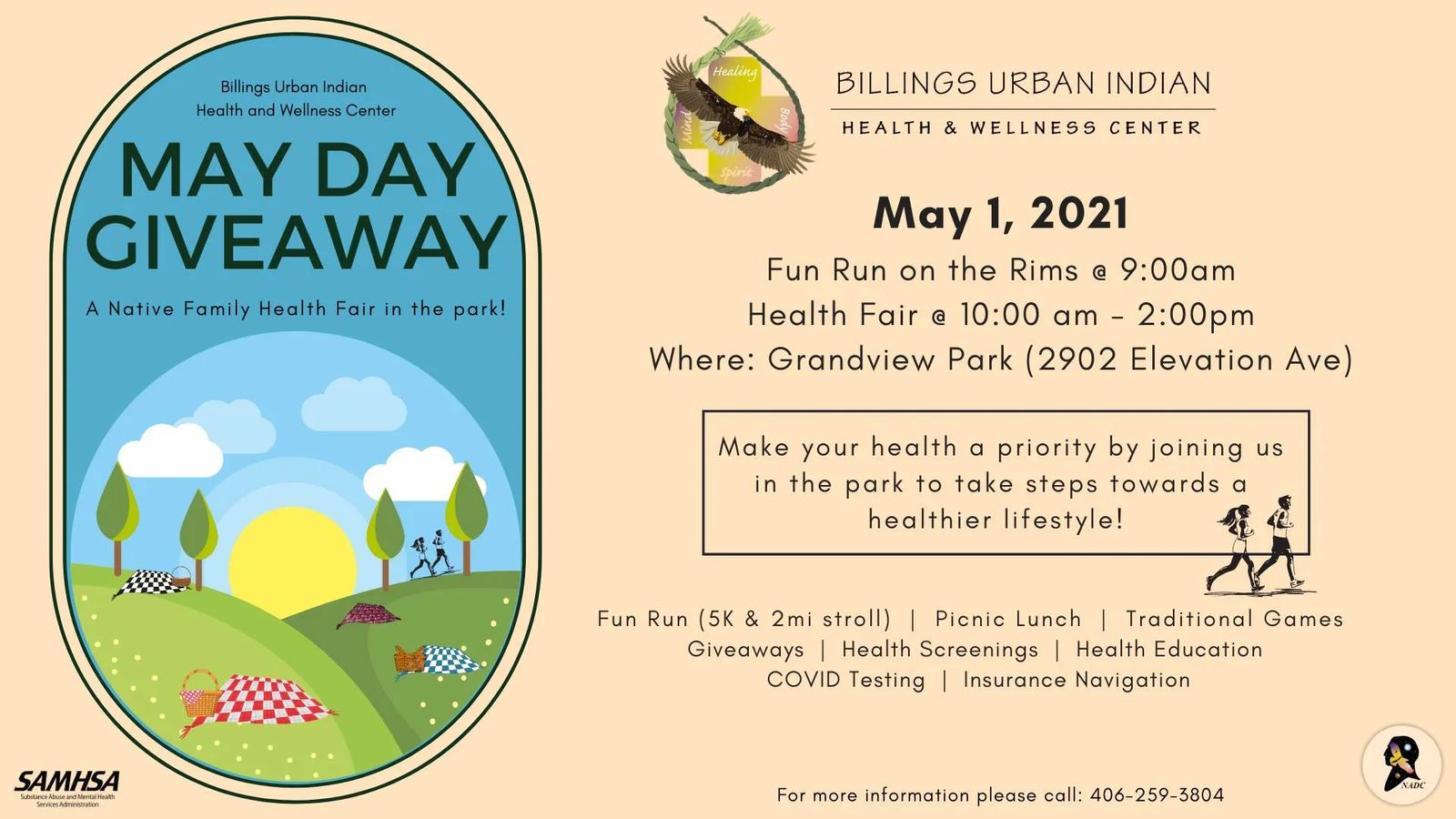 All the details!
Hosted by Billings Urban Indian Health and Wellness Center, and the Native American Development Corporation, this free health fair and picnic in the park will be a day full of healthy activities, information, resources and giveaways. Mingle with other community members, participate in some traditional Native games, eat lunch, learn about community resources and make your health a priority. Register for the 5K Fun Run or 2 Mile Walk on the Rims. Giveaways include tons of new children's clothing and household supplies.
THE DETAILS
When: Saturday, May 1
9 am: Fun Run on the Rims
10 am - 2 pm Health Fair
Cost: Free! BYOPB (Bring Your Own Picnic Blanket!)
These are just our Top 5, but there are plenty of other fun things going on in our city this weekend, so be sure to check out our Calendar page for a complete list.