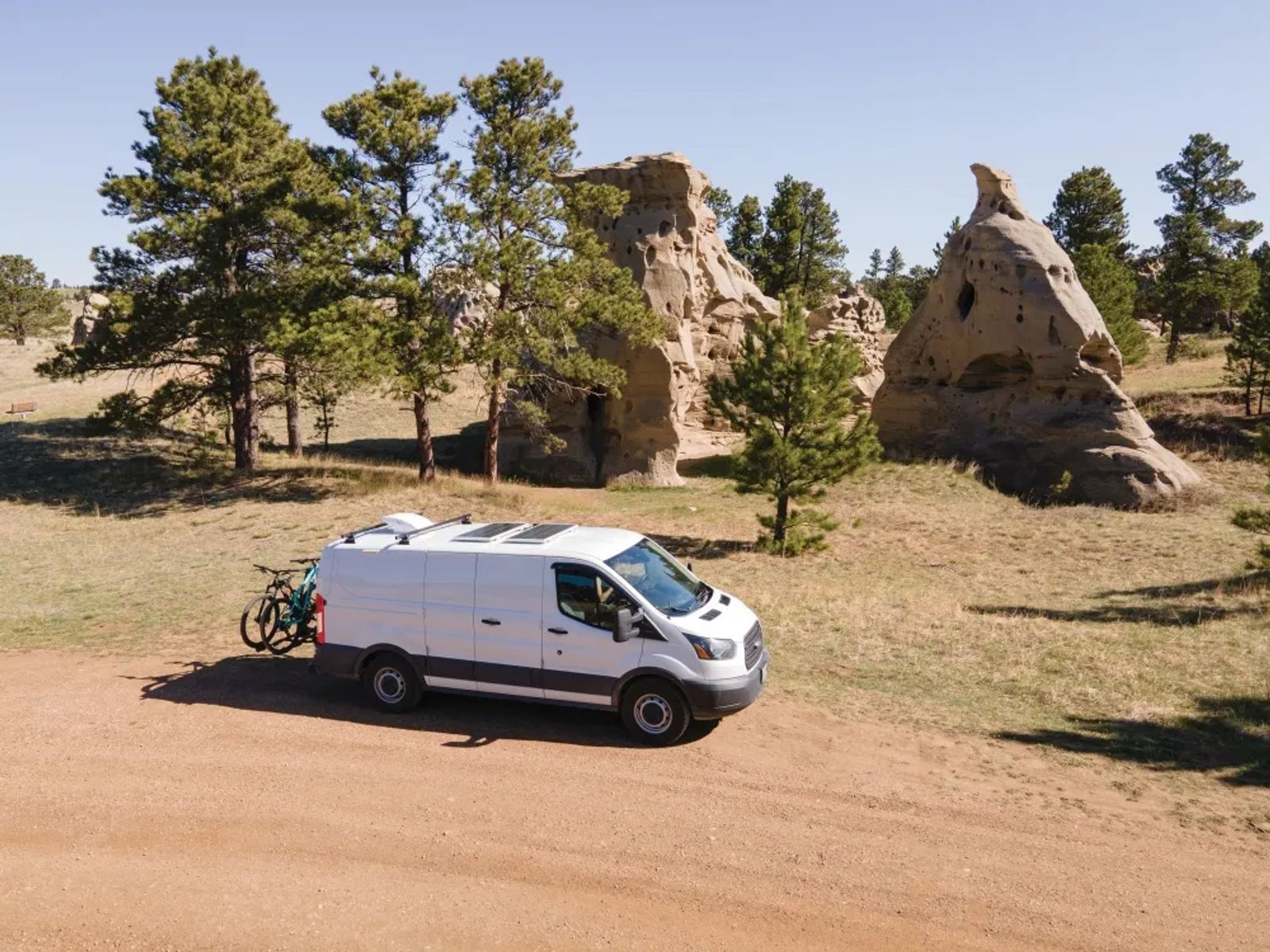 #VanLife: A Minimalist, Modern Alternative to Mobile Living
July 2021
by robyn fogle | photos by nathan satran
#VanLife - search it on Instagram, and you'll find nearly 10 million posts! Tens of thousands of enthusiasts are part of the #VanLife community on Facebook; and if you type VanLife into YouTube, you'll be bombarded with a plethora of videos from van conversions, pros and cons of living full-time in a van, and exciting adventures from nomadic "vanlifers" as they travel the country. 
Suffice it to say, "van life" is in vogue. And while it's certainly not new (the popular hashtag has been around for nearly a decade already), this mobile lifestyle has morphed from a small subculture of people in the early 2010s into a mainstream lifestyle choice for thousands. 
At first glance, it may feel similar to living or traveling in an RV, but converted vans have a more DIY and minimalist flair that exudes youthful excitement and has made mobile living feel rad and hip. Many "vanlifers" consider their van to be their home, preferring to live off the grid or simply on the road without the constraints and financial obligations of a traditional home. 
But according to one recent Outbound Living survey, full-time vanlifers comprise only about 51% of those who are part of the #vanlife movement. The remaining 49% use their "mobile homes" only part-time. A converted van may allow for travel to more remote areas without having to haul an RV or pitch a tent for these folks. Plus, it's easier to drive and provides added flexibility when travel plans and locations are not definitive or change at the last minute. 
Part-time vanlife was certainly the appeal for Nathan Satran, who knew several friends with converted vans and was intrigued by the idea. He felt a renovated van would be useful for both work trips and adventure travel with his wife, Courtney, and pup, Abbie.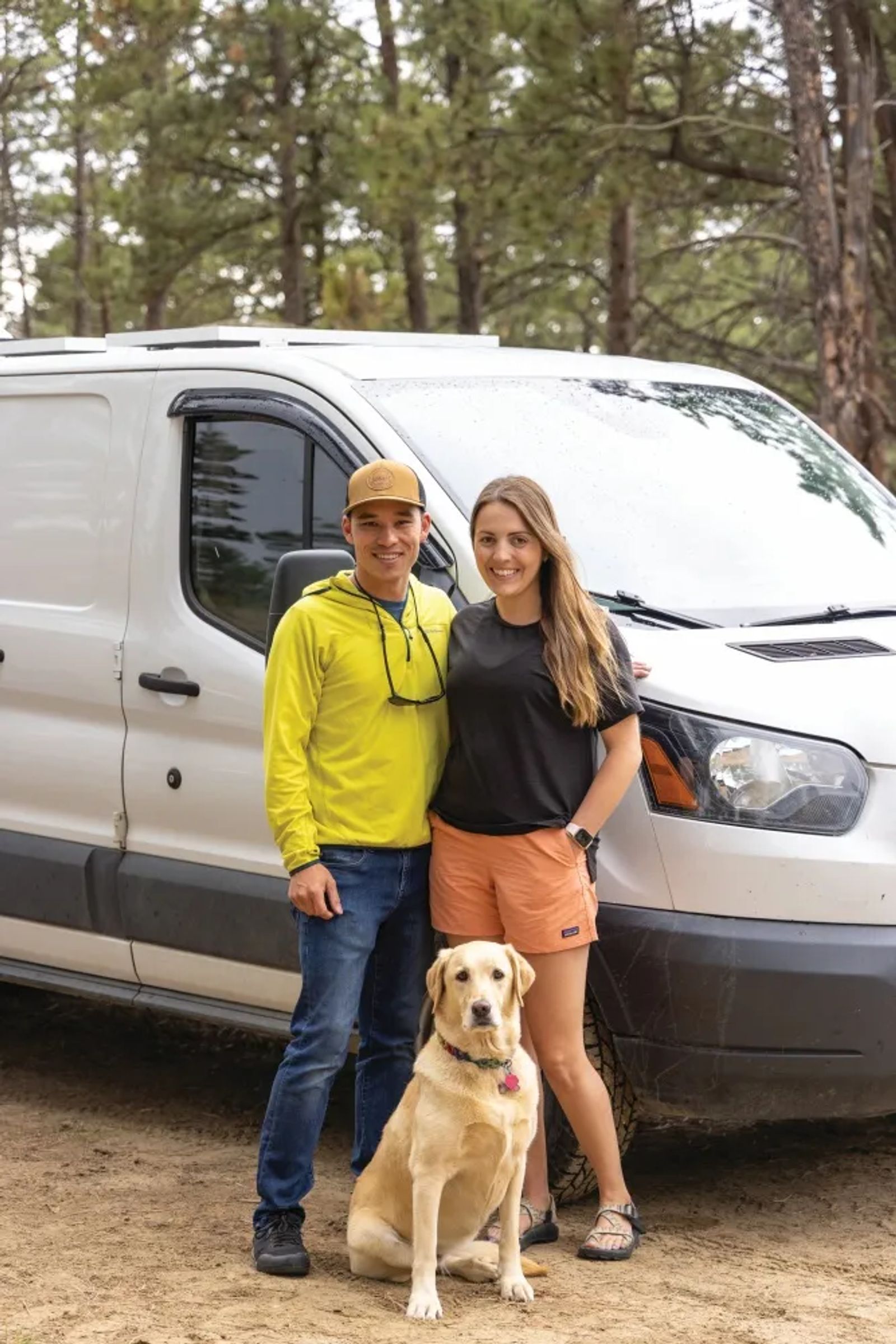 So he purchased his own van last year, a 2016 Ford Transit, and eagerly set to work on the renovations. Starting with a blank slate - an empty cargo van with two front seats and little else - he worked on weekends over the course of about seven months to convert the entire van himself. The cost? Roughly $25,000 (van included).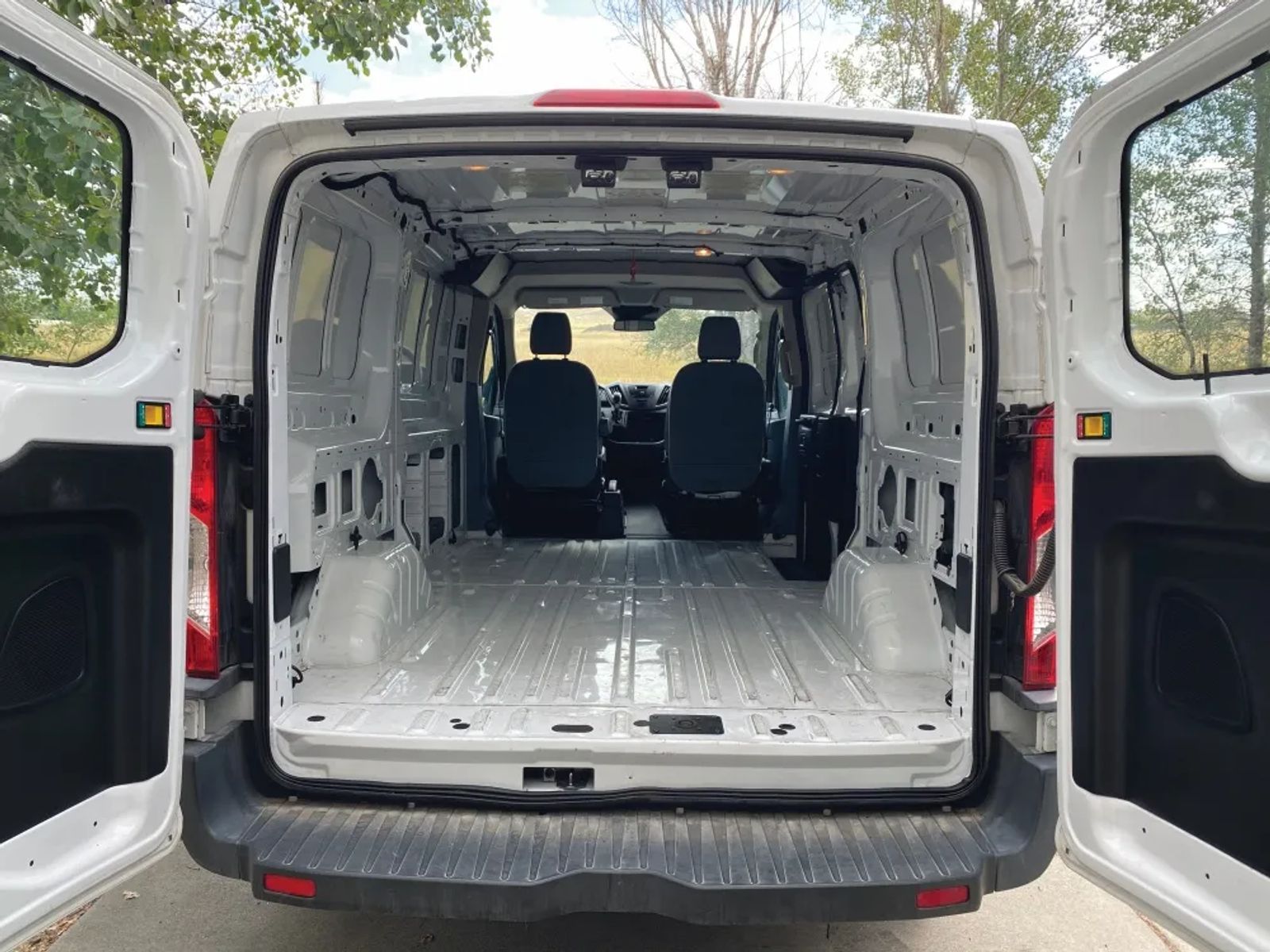 While he works as a professional photographer these days, his background as a former diesel mechanic helped tremendously in the mechanical aspects of the renovation process. "One thing I miss about being a mechanic is working with my hands and thinking logically," says Satran. Who explains that a van build was just like a giant puzzle. "Going into the build, you get the van and you have to come up with a rough idea of how you want that van to be laid out. That was probably the most challenging thing," he says. But his masterful design maximizes the small space and provides all the necessities. 
His well-thought-out electrical system runs on two deep cycle batteries, which are housed under the passenger seat. They can be charged multiple ways - via the alternator when driving, via the two solar panels on the roof while parked at a campsite, or via the 2,000-watt inverter that can be plugged into an electrical outlet.
A pop-up vent in the roof boasts a built-in fan for cooling and air circulation during the summer months when the Satrans expect to travel the most. Space heaters or a propane heater are options during colder months. 
A pop-up vent in the roof boasts a built-in fan for cooling and air circulation during the summer months when the Satrans expect to travel the most. Space heaters or a propane heater are options during colder months. 
The classic and clean white interior helps this small space feel larger and cleaner, while bright and colorful cushions and pillows add pops of color and character.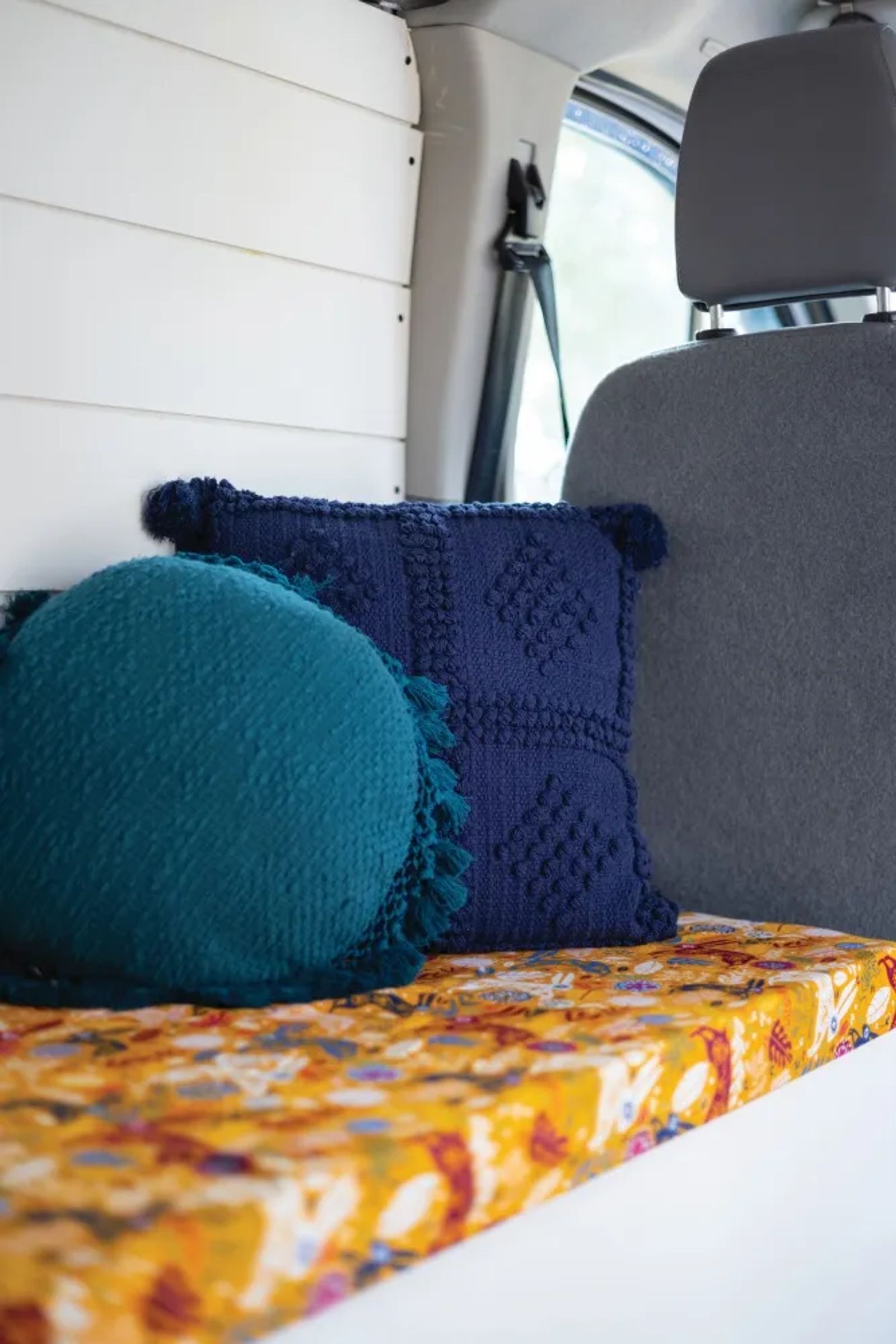 Meal preparation is made easy using the small countertop to the side of the bed as a prep workspace, and it easily accommodates their camp stove if the weather is adverse with the roof fan sucking out any fumes. A curtain underneath the counter hides pots, pans, and cooking utensils, and just to the right is a small pull-out drawer where the van's mini-fridge (cleverly hidden under the bed) can be accessed.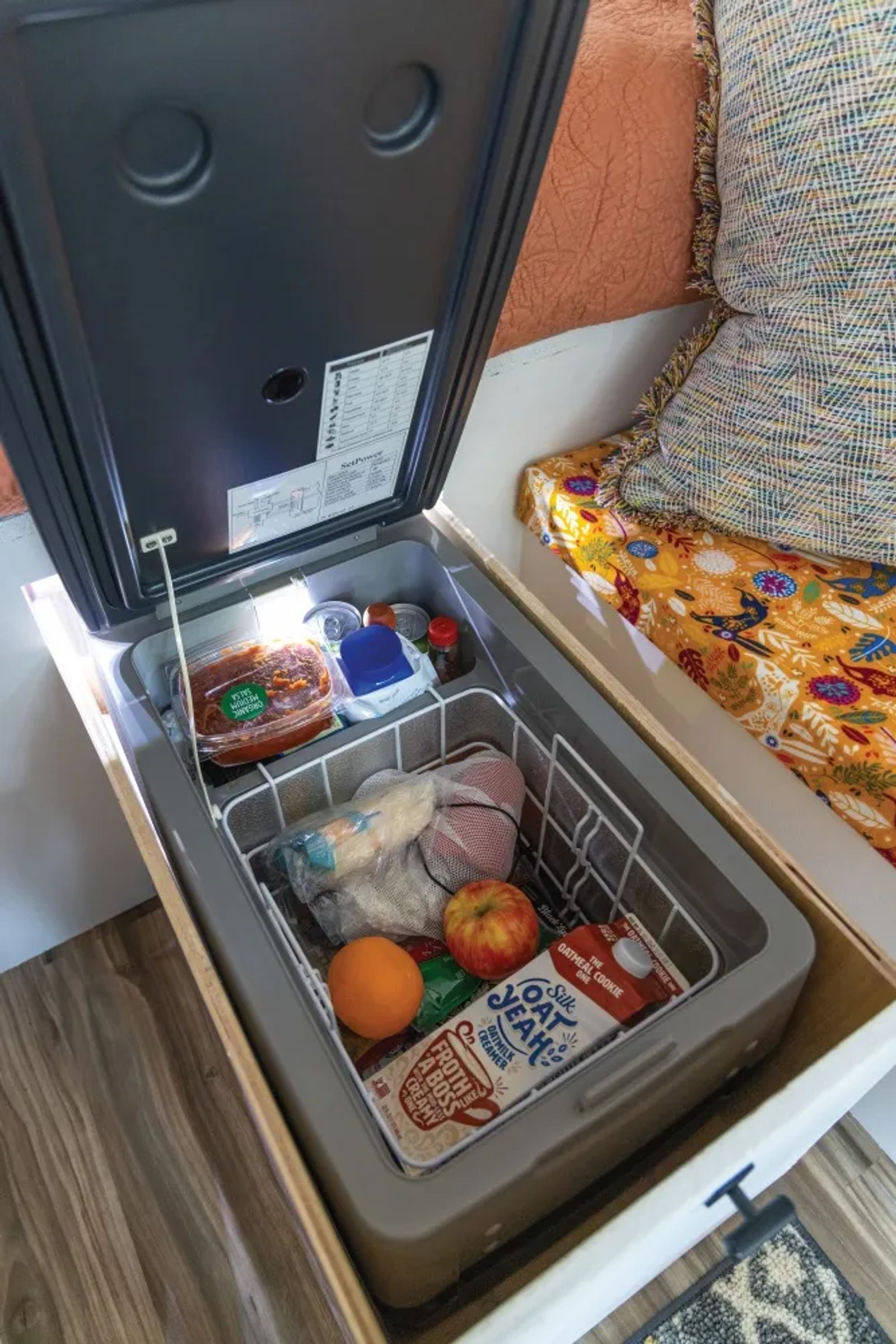 Battery-powered electrical outlets allow for brewing a quick cup of coffee in the morning or charging a phone at night.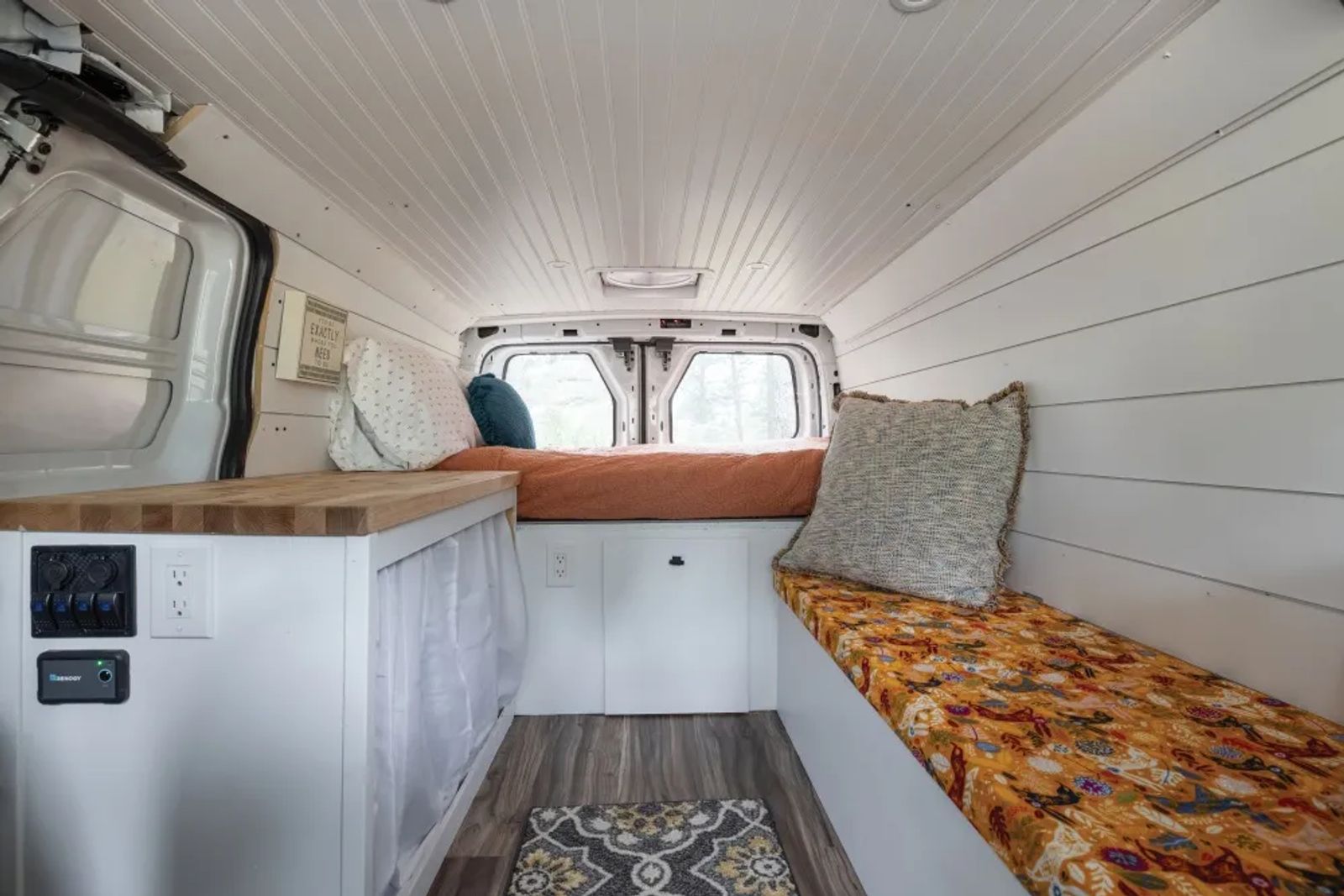 Satran's custom-made bed platform and mattress runs wall to wall in the back and boasts ample storage underneath in the "garage" for flashlights, outdoor grills, gear, cleaning supplies, and the like.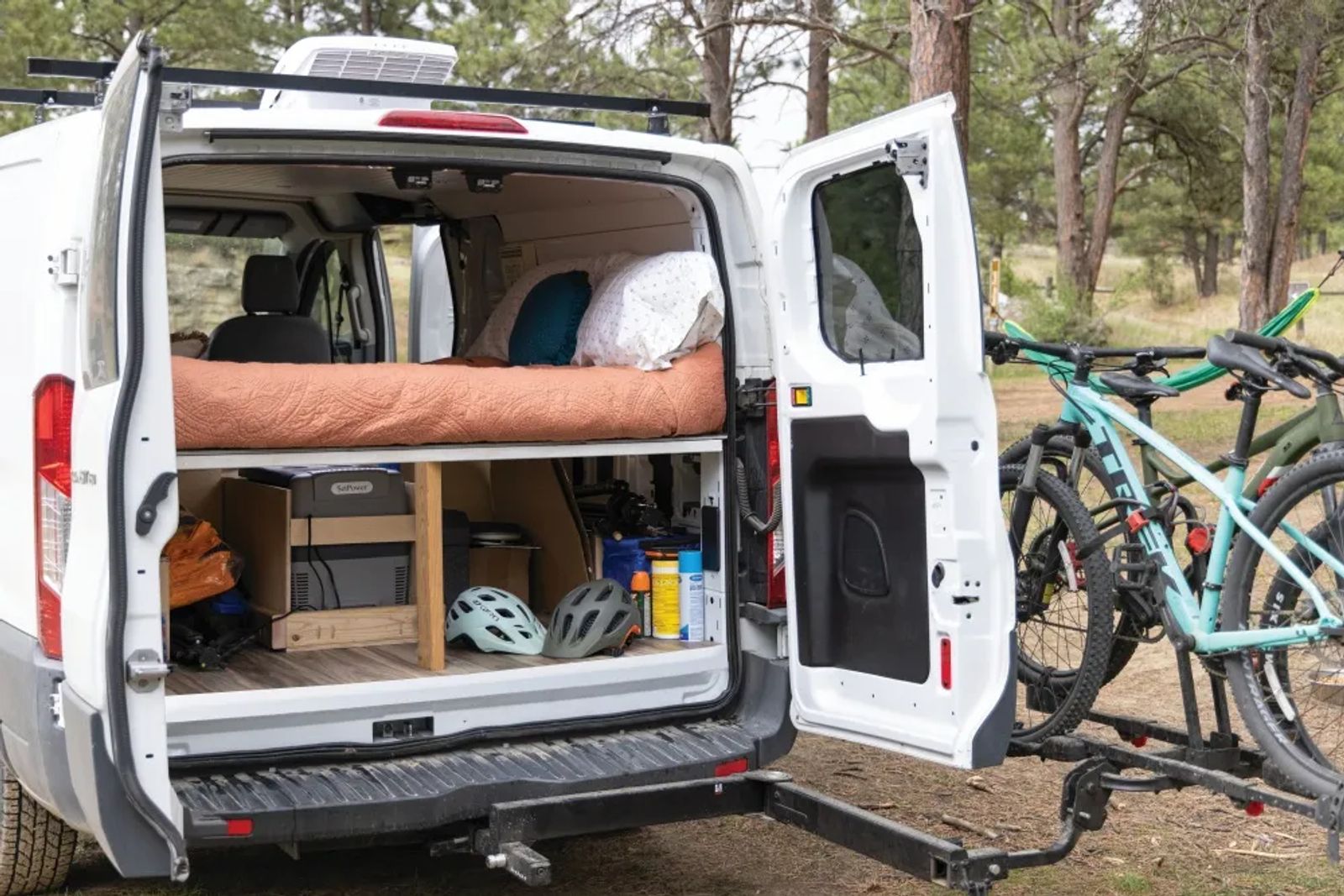 A custom-made bench allows for upright or lounge seating. It runs from the edge of the bed to the back of the driver seat and offers storage inside for clothes, food, or other necessities.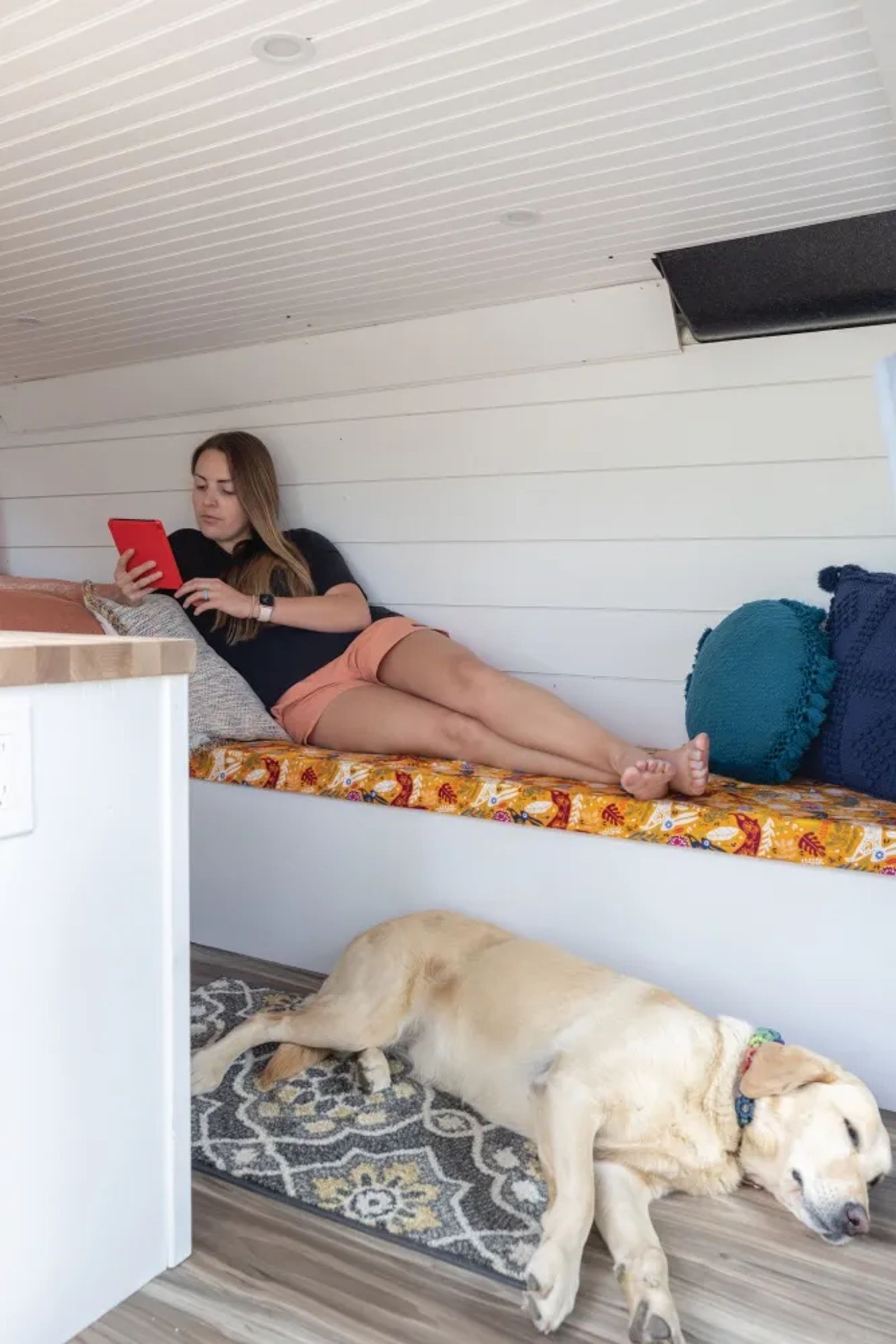 It's the perfect "home on the road" with everything they need and nothing they don't. Just hop in and see where the road takes you. A starry night sky and unknown adventures await.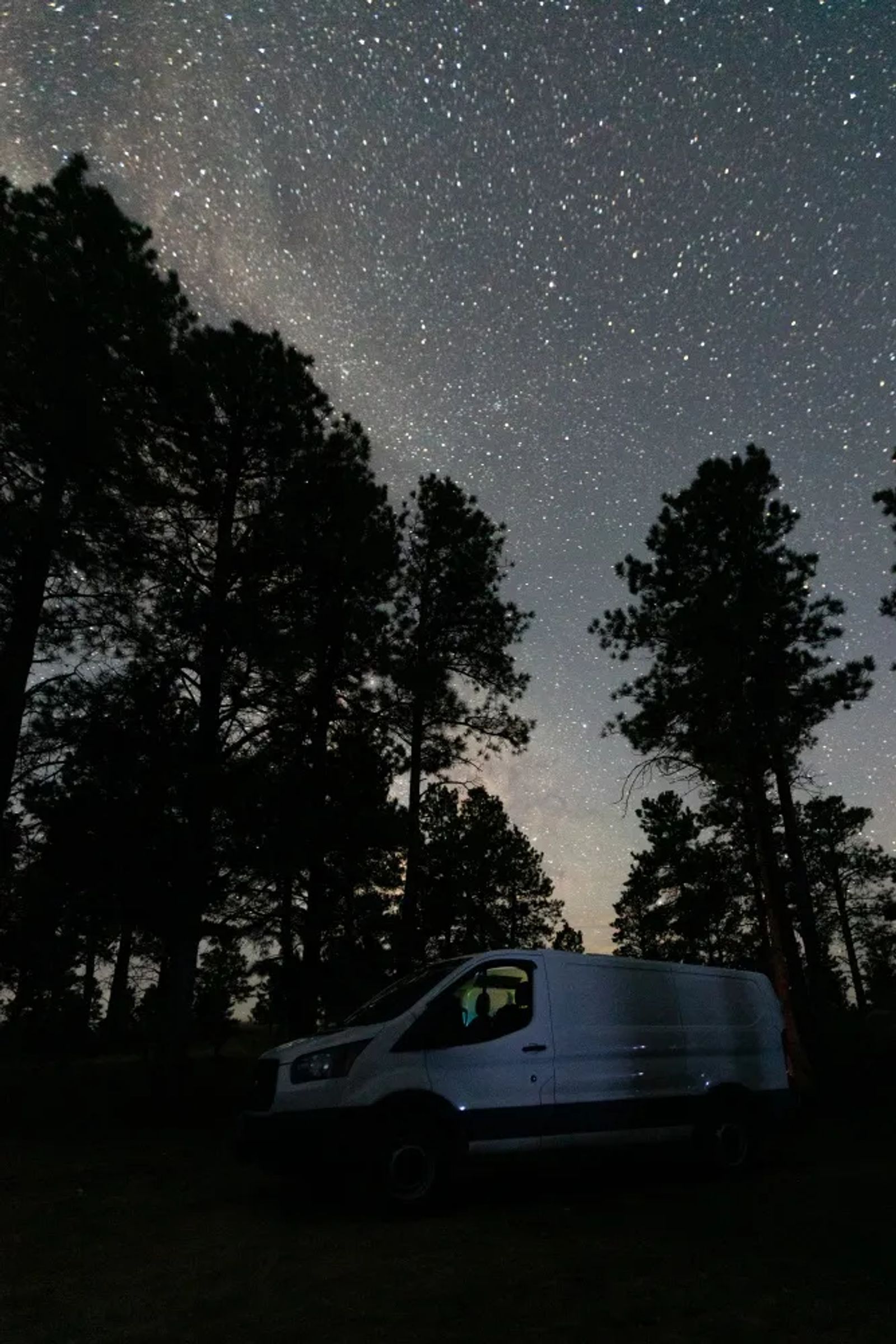 Originally printed in the July 2021 issue of Simply Local Magazine
Never miss an issue, check out SLM's digital editions here!