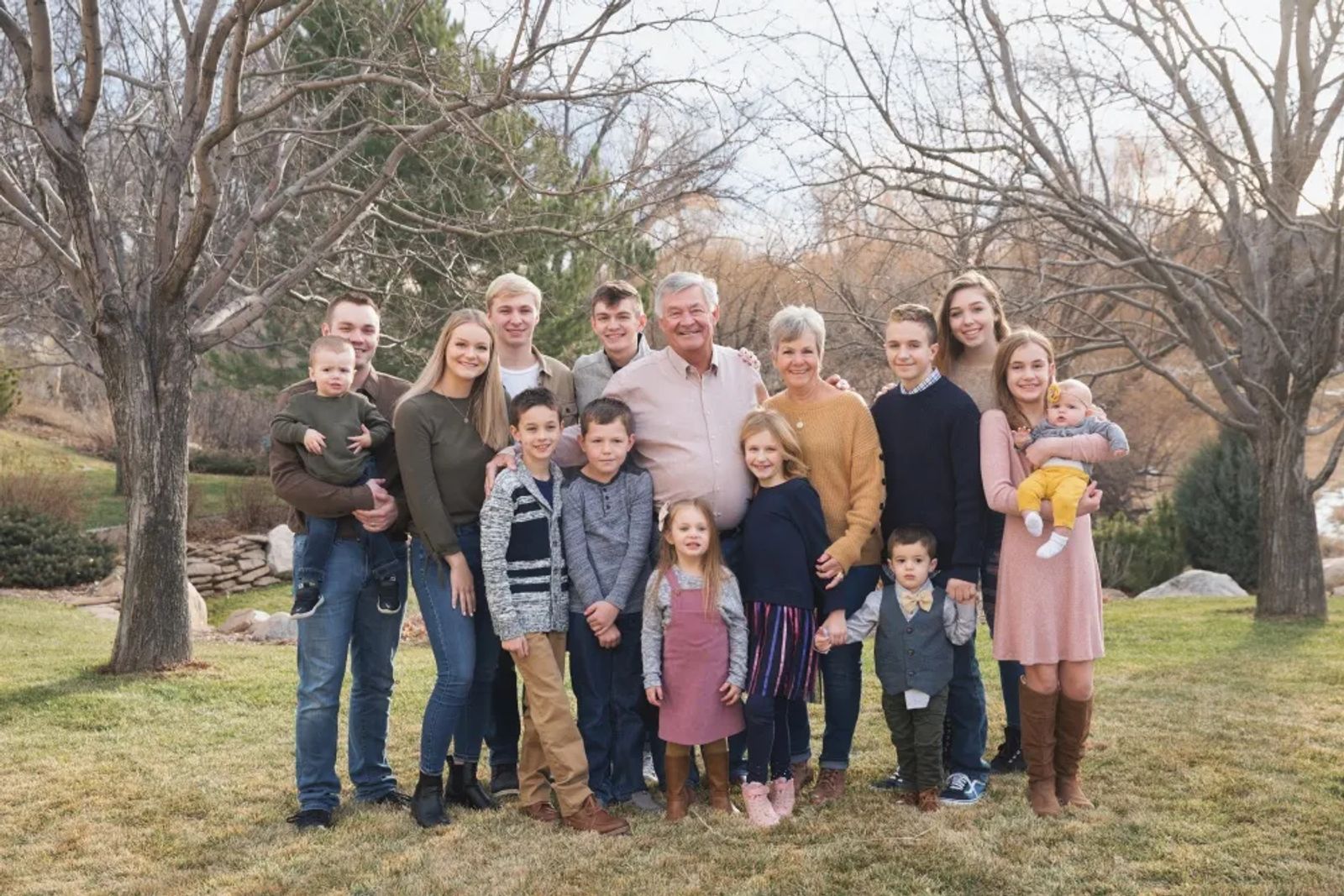 The Loneliness Epidemic: 3 Ways to Stay Connected
November 2020 | by brooke wagner
"Social isolation is as deadly as smoking 15 cigarettes a day." This sobering statement was recently released by a group of social scientists who set out to analyze the effects of limited opportunities to interact with others. As coined by researchers, this "Loneliness Epidemic" can be even more deadly than the pandemic that continues to dominate our lives, 8 months later.
Elderly adults seem to be some of the most at-risk, especially those living in assisted living or nursing home environments. Social isolation has been shown to greatly intensify the risk of depression, cognitive decline, and even an increased risk of falls to older adults. The days of leisurely front porch visits with Grandma and Grandpa, reminiscing and swapping stories, seem to be as much a thing of the past as the memories we share, and it can be difficult for families to stay connected in these challenging times.
Benjamin Surmi, a social gerontologist and the Director of Education and Culture for Koelsch Communities, grew up listening to the stories of his senior neighbors who lived during the Second World War. Their legacy left a lasting impression on him and ignited a passion for "empowering elders to enjoy a fruitful, meaningful elderhood - no matter what disabilities they encountered." Surmi recently spoke with us to describe what Canyon Creek Memory Care, a Billings based part of the Koelsch Communities family, is doing to help their residents stay in touch with their loved ones and each other.
Window Visits
Although Surmi encourages family members to educate themselves on what the policies are for their particular community, he says that nearly everywhere is currently allowing window visits where loved ones can chat face to face. As long as there is some partition in place to keep both parties safe, enjoying the smiles and eye contact of someone you love doesn't have to be a thing of the past. A company called Eversound created wireless headphones that can be worn to bring people together for moments of connection, even while physically distanced. Being able to hear the sound of your loved one's voice as you visit at the window can make being alone feel a little less lonely. Eversound even offers a comprehensive programming library with live streams of sing-alongs, workout classes, and games to encourage connection and engagement. 
Mail
Although older adults may struggle with technologically advanced forums such as Skype, Zoom, or even email, Surmi encourages families to still find meaningful ways to communicate with their loved ones while apart. The lost art of simply mailing a letter seems to be making a comeback, with generations penning their thoughts to paper and sharing pictures, anecdotes, and memories from the past.
Sending care packages with large print magazines and crossword puzzles is another way to let someone know they are not forgotten. The family newspaper website, www.famileo.com, has created a collaborative approach for the entire crew to get on board. Each family member uploads messages and photos, which are then combined into a paper newsletter that can be mailed as often as you like, keeping generations connected without technology's added barrier. Even a simple postcard, printed by Instagram with the latest picture of the grandkids and sent through the hashtag #tograndma, can brighten her day for a mere $1.75. Sending a piece of memorabilia, something that can be touched and felt, can be a springboard for conversation the next time you pick up the phone to call your loved one and can enrich that time of intentional connection. 
Garden Gate Visit
For communities who enjoy relatively low (or no!) COVID-19 positive cases, in-person visits might be possible. These "garden gate visits," so named for physical barriers such as plexiglass or physical and visual cues to remain six feet apart, allow fellowship to thrive, especially while the weather is still nice enough to be outdoors. Koelsch Communities encourages families to work with the staff at their community to schedule in-person visits when possible, ensuring there are enough staff members present to keep everyone safe. Even if families have to stay physically apart when visiting, Surmi reminds folks to get creative, employing voice amplification devices such as microphones so that not a word or precious memory is missed. 
For communities where in-person visits are just not an option right now, life enrichment coordinators have had to rely on good old-fashioned creativity to lift their residents' spirits. In-house magazine scavenger hunts, complete with door prizes, have created a sense of community even though life has changed drastically. Surmi says, "Every single community is different - we all get to take our own unique approach to this unusual situation." He continually reminds family members and residents alike to "focus on the joy. So much can bring us down right now - focus on things that can bring us joy and connection even when it's challenging." After all, when we finally DO get to give Grandma or Grandpa that extra-long hug, our visits will be that much richer for having spent this time apart.
Originally printed in the November 2020 issue of Simply Local Magazine
Never miss an issue, check out SLM's digital editions here!