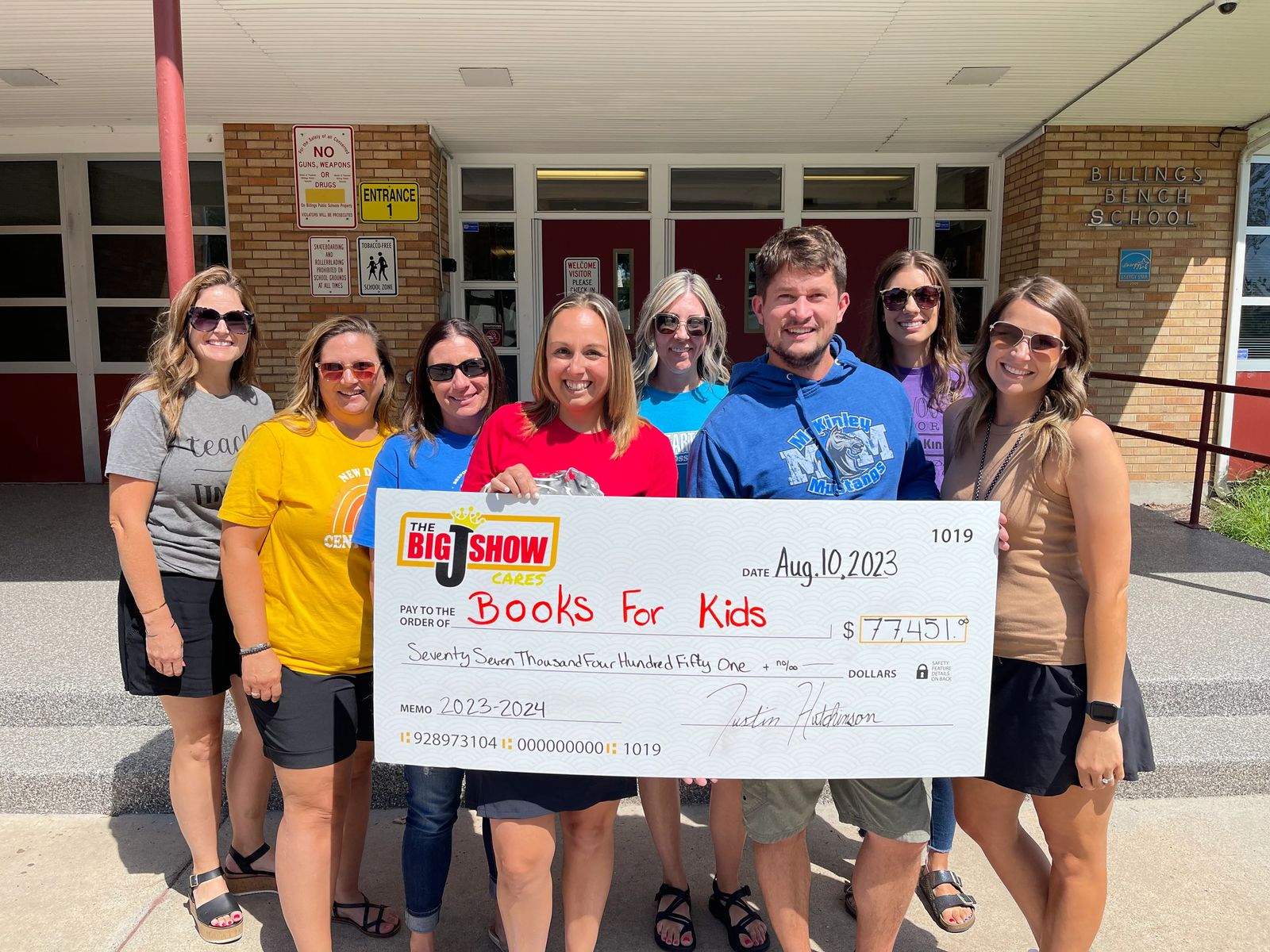 The Big J Show Cares & EFBPS Raise Over $75,000 for Books for Kids
August 17, 2023
The Big J Show Cares Media Release
BILLINGS, MT | There's something special about having books of your own to create your very own library at home when you're a kid. In an effort to help fill those shelves, The Big J Show and the Education Foundation for Billings Public Schools have joined forces to once again raise funds for the "Books for Kids" program. Together, they raised an impressive $77,451 to support literacy in the local schools. Thanks to the overwhelming support from the Billings community, over 4,300 students across 14 schools in the area will receive a monthly book throughout the upcoming academic year. These books will be wonderful additions to the students' personal bookshelves at home, encouraging a love for reading and fostering a lifelong passion for learning.
The majority of the donations came from generous individuals who were eager to contribute to this initiative, promoting literacy throughout the area. Their support truly exemplifies the spirit of community and collaboration. "We couldn't have achieved this incredible feat without the support of the Billings community and its generous individuals and businesses," expressed Justin Hutchinson, director of The Big J Show Cares. "We extend our heartfelt gratitude to businesses like Stink Blossom, 406 Disaster Response, and TDS Fiber for their significant contributions as well as the individual donations we received."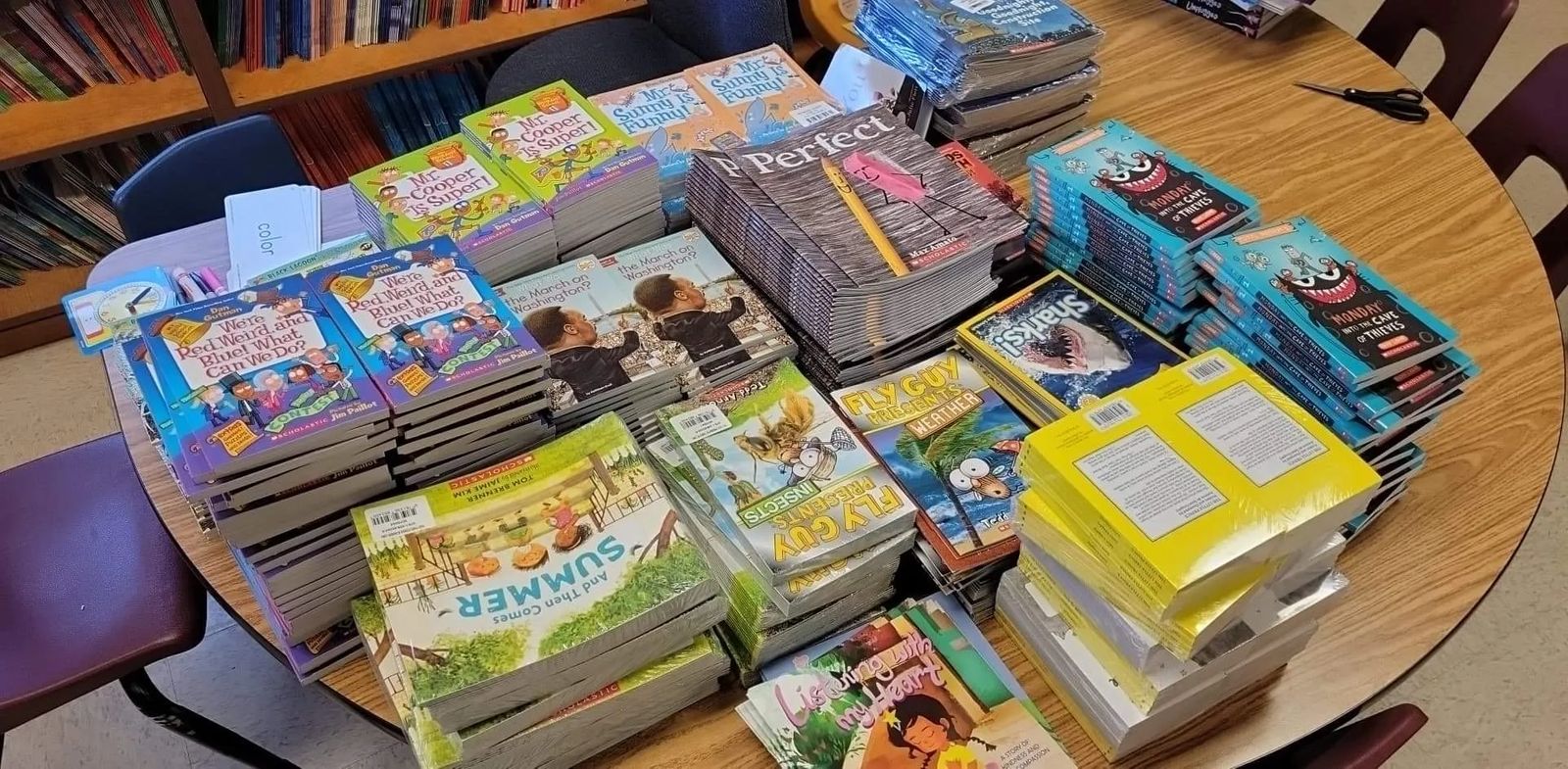 photo courtesy of The Big J Show Cares
The Books For Kids program initially began during the 2021-'22 school year at Bench Elementary, under the guidance of teacher Joseph Kamps. "I have really loved getting to see genuine joy every month when these kids receive these books," shared Kamps, who now teaches at McKinley Elementary. "All year, I hear from students time and time again how much these books mean to them."
Now in its third year, Books For Kids has expanded to a total of 14 schools. The schools that will receive monthly books are Bench, McKinley, Ponderosa, Central Heights, Big Sky, Washington, Newman, Miles Avenue, Beartooth, Bitterroot, Burlington, Broadwater, Rimrock Learning Center, and Columbus. Students are encouraged to take these books home with them and read them at their leisure. Teacher representatives at each school select the books monthly based on grade level, popularity of the titles, and awards the book has received.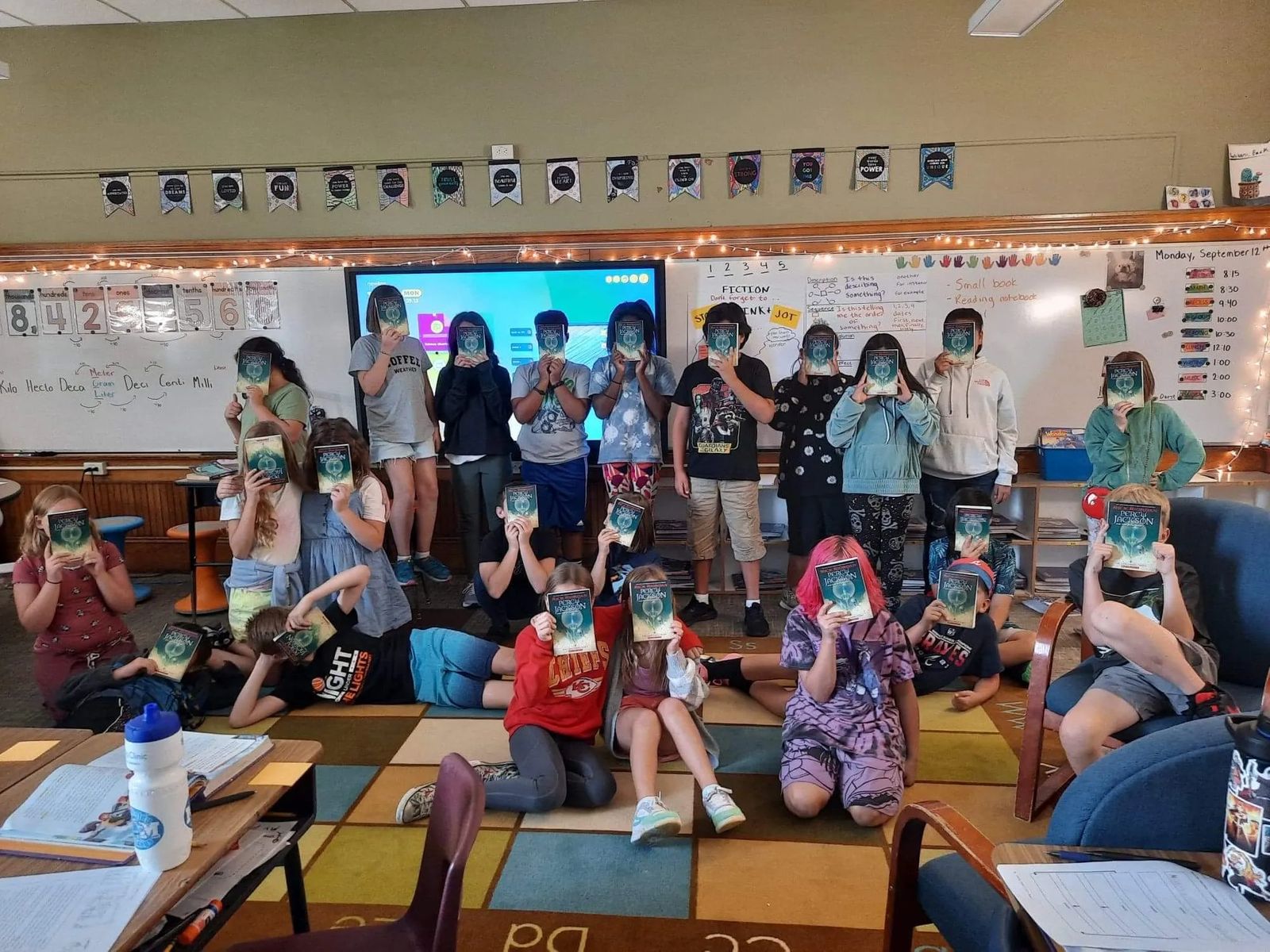 photo courtesy of The Big J Show Cares
The partnership with The Education Foundation for Billings Public Schools has been instrumental in providing guidance and support for selecting the schools to benefit from the funds raised. "The Education Foundation for Billings Public Schools is so proud of Books for Kids. This community support is truly inspiring," said Kelly McCandless, Executive Director of the Foundation. "Getting books in the hands of kids is critical to helping them meet literacy benchmarks, and this program is making huge strides in supporting students to develop a passion for reading."
The Big J Show Cares and The Education Foundation For Billings Public Schools are immensely proud of the community-wide effort that made this fundraiser a resounding success. Together, they are making a lasting impact on the lives of students by promoting literacy and a love for reading.
Learn more about Books for Kids: http://bigjcares.com/books