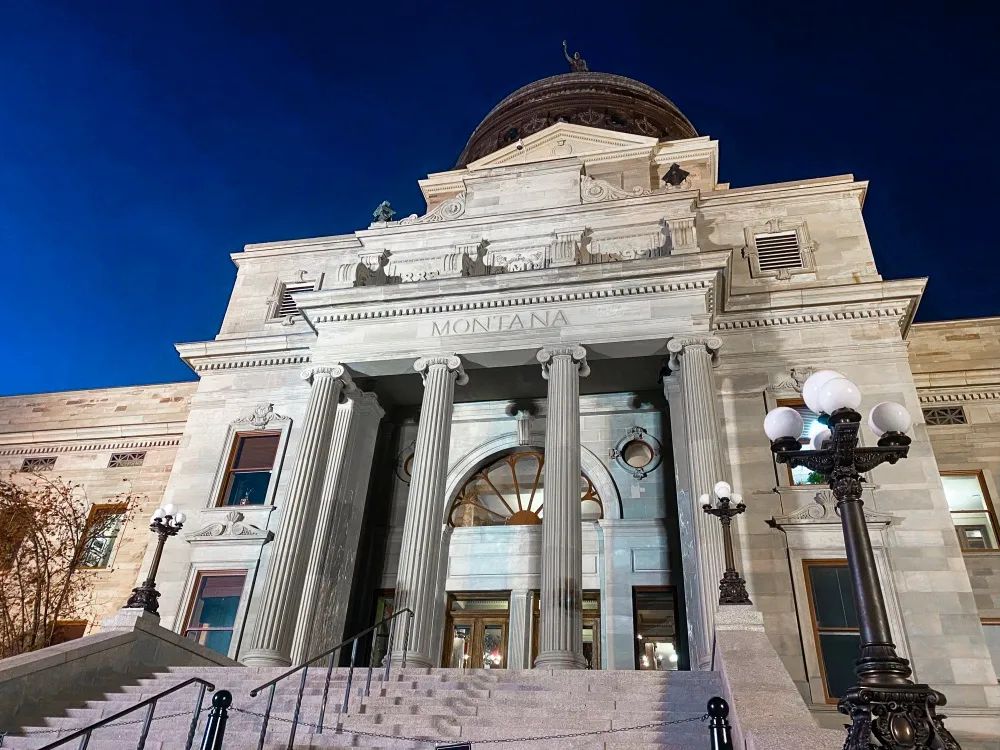 Stay Connected through the 2023 Legislative Session
December 2022
article & photo by Daniel J. Brooks, Business Advocacy Director
One of the Billings Chamber of Commerce's priorities is to advocate for our member businesses and the Billings community, and the upcoming legislative session is no exception.
Businesses did well last session. Taxes were reduced and simplified; the business equipment tax was modified, eliminating that tax for thousands of Montana small businesses. Work-based learning opportunities were expanded, and an incentive to increase starting teacher pay was created. Revenue from the newly authorized recreational marijuana industry was designated to Governor Gianforte's Healing and Ending Addiction through Recovery and Treatment (HEART) Fund, aimed at addressing addiction and treatment across the state. These wins align with the Billings Chamber's priorities - identified by our members - of tax reform, Montana's workforce needs, and public safety. We will continue advocating for these policy priorities during the 2023 session, and we encourage you to get involved!
What matters to you this legislative session? Public Safety? Legislators will discuss sentencing laws for theft and property crimes, regulating sober living houses, and revising human trafficking laws. All of which are concerns we hear from our members.
Perhaps you're interested in solutions to address our community's housing shortage. The Governor's Housing Task Force submitted some excellent recommendations for reducing regulations that have driven up the cost of housing.
Whatever your concerns, this session is shaping up to be interesting and impactful. Legislators have already been busy submitting bill draft requests to staff, outpacing the number they had submitted at this time last session by almost 200.
The Billings Chamber has been preparing for the policy whirlwind, and we aim to be your resource for keeping up to date during this legislative session. You can be as engaged as you'd like by perusing our weekly newsletter, speaking with legislators at our bi-weekly videoconferences, submitting testimony, or all the above. Keep reading to learn how you can get engaged.
LEGISLATIVE UPDATE NEWSLETTER
Every Monday during the session, we send out a newsletter highlighting an upcoming topic of interest, a sample of bills the Billings Chamber is engaging on that week, the schedule for Legislative Videoconferences, and a "How To" for submitting comments on legislation. Topics of interest range from bill funding breakdowns to analyses of votes, which often show that our legislators agree far more than they disagree. The newsletter comes out at the beginning of the week, so you will know what's coming up and be prepared to engage on issues that matter most to you.
LEGISLATIVE VIDEOCONFERENCES
In partnership with other community organizations, we host a bi-weekly Legislative Videoconference every other Thursday over the lunch hour. Local legislators in Helena gather at the Capitol while Billings residents convene to grab lunch, listen to legislators give an update, and provide feedback to elected officials. Videoconferences are free to attend, but we ask that everyone register (the link will be in weekly newsletters) so we get an appropriate headcount.
We look forward to serving our members and business community by working with our lawmakers and advocating for you. The Billings Chamber of Commerce would like to thank our legislators heading to Helena, spending time away from family, and working for their constituents.
Originally printed in the December 2022 issue of Simply Local Magazine
Never miss an issue, check out SLM's digital editions here!