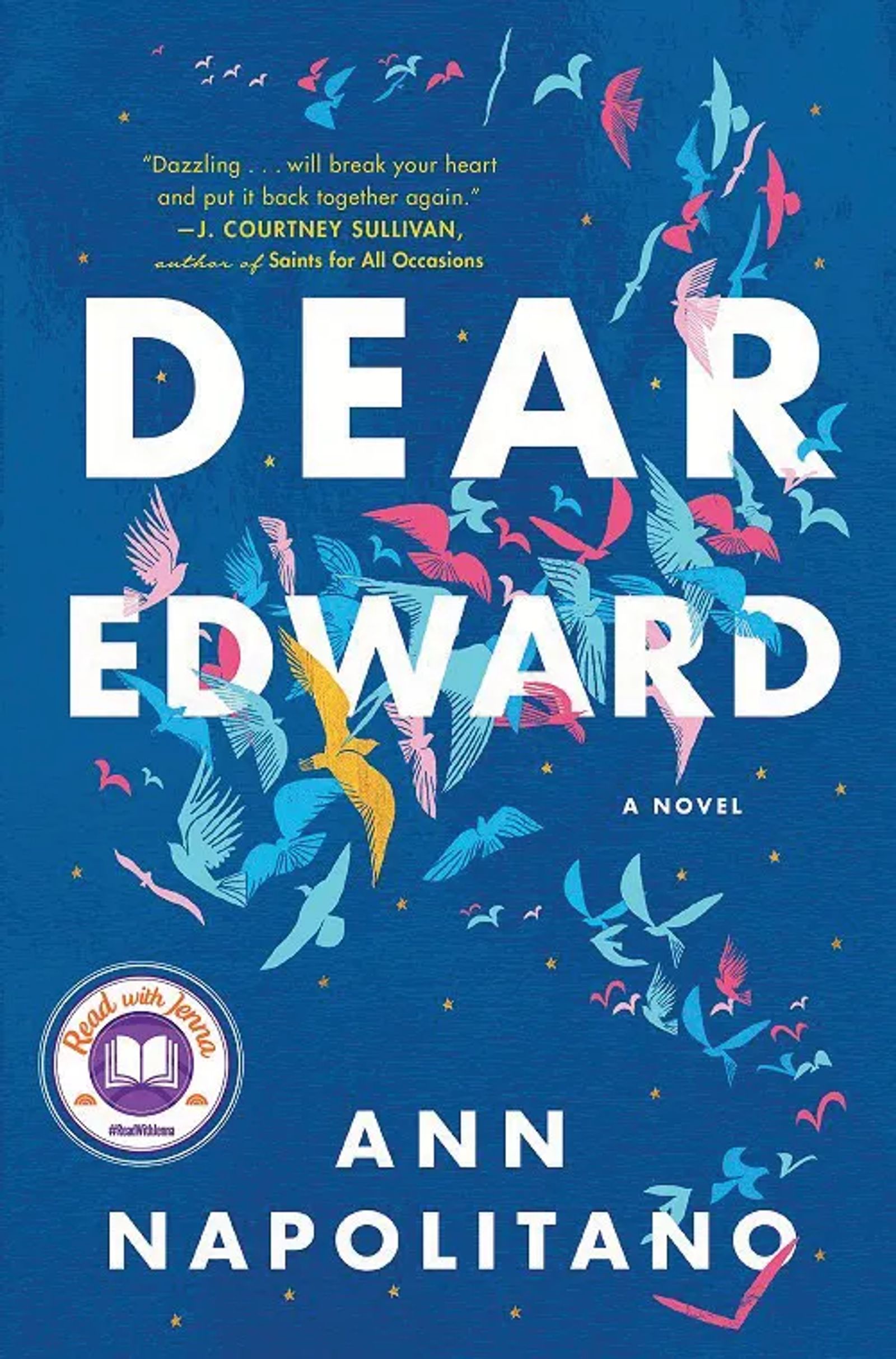 SLM Book Club: Dear Edward | October 2020 Pick
October 2, 2020 | by lindsay blackburn
Hello readers! Welcome to Lindsay's Library. I'll be sharing book reviews, reading tips, and other related content for the Simply Local community. I hope my recommendations will spark engaging online discussions, just as if we're new friends sitting across the table from one another in my home library. Whether you're an avid bookworm, an occasional reader or a reluctant one, pull up a seat and get cozy. You're invited to join the conversation.
Let's chat about Dear Edward.
One of the first books I picked up in January was Dear Edward by Ann Napolitano, a new release about a boy who is the sole survivor of a plane crash. To be honest, I didn't know if I should read it since I'm somewhat of a nervous flyer. Let me assure all readers, including those who need to take a few deep breaths during take-offs and turbulence: The final moments of Flight 2977 are not detailed and exist solely as the backdrop for character development and a truly beautiful story.
In other words, I'm glad I pushed through my hesitation.
The book centers upon the "miracle boy," twelve-year-old Edward (Eddie) Adler. With the tragic loss of his parents and beloved older brother, Eddie moves to New Jersey to live with his aunt and uncle, Lacey and John. He must acclimate to a new home, start a new school, meet with a counselor for the first time, and make friends, all while grieving, processing deep trauma, and adjusting to notoriety, attention, and the news stories surrounding his survival.
Around the world, everyone wants to know "how is the boy?" Despite his relatives' best efforts to protect him, Eddie receives "fan mail," is followed and hassled while walking to and from school, and must bear the weight of his every public outing posted and discussed on social media.
Along the way, we learn more about Lacey and John as they adapt to parenting Eddie and struggle through a challenge of their own in marriage. We also meet the next-door neighbors, single mom Besa and her daughter Shay, who becomes a valuable source of comfort and support to Eddie. Additionally, readers are introduced to the school's principal, Mr. Arundhi, who presents Eddie with a unique task that will help in his healing.
Throughout the book, Napolitano flips back and forth between Eddie's life, post-crash, and the flight time itself, exploring a handful of interesting passengers and their life stories. As the book's jacket reveals, we meet "...a Wall Street wunderkind, a young woman coming to terms with an unexpected pregnancy, an injured veteran returning from Afghanistan, a business tycoon, and a free-spirited woman running away from her controlling husband." These characters add so much to the story and are truly unforgettable.
Dear Edward is incredibly well-written. When I closed the book after reading the final page, I held it to my heart and sighed. It's just that good. The storyline and the book's overarching themes of survival, friendship, hope, and learning to love again after heartbreak are powerful and have stuck with me throughout the year. It will definitely hold a spot in my Top 5 books of 2020.
Have you read Dear Edward? Did you enjoy it as much as I did? Share your thoughts here with Simply Local Book Club or on our Facebook or Instagram posts.