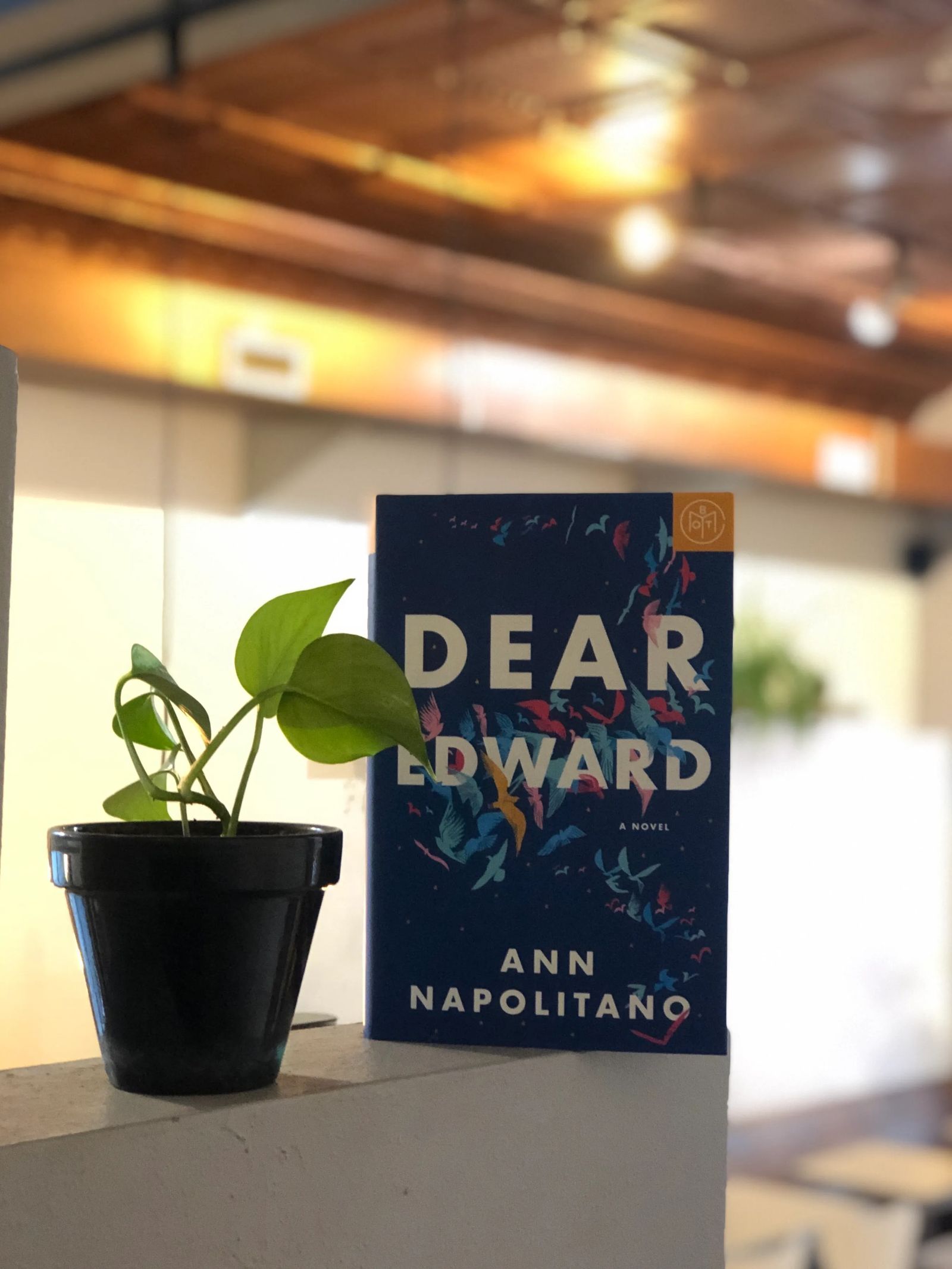 Introducing Simply Local Book Club
October 2020 | by stephanie toews & lindsay blackburn
We are excited to introduce you to Simply Local Book Club! This is an idea that has been a long time coming and when we met local book collector and avid reader, Lindsay Blackburn, in our September Collectors article, we knew we had found the perfect person to lead this pursuit.
You'll be able to actively engage in our monthly Book Club adventures at https://simplylocalbillings.com/ and on Instagram @simplylocalbillings.
The first Friday of each month, we'll release that month's book selection online. In the pages of Simply Local Magazine (and online), you'll also find book reviews, local author interviews, and more!
Here is Lindsay's suggestion for the first book this fall: Dear Edward. Make sure and check out her column Lindsay's Library on our website for her full review of Dear Edward.
Let's chat about "Dear Edward"...
One of the first books I picked up in January was "Dear Edward" by Ann Napolitano, a new release about a boy who is the sole survivor of a plane crash. To be honest, I didn't know if I should read it since I'm somewhat of a nervous flyer. Let me assure all readers, including those who need to take a few deep breaths during takeoffs and turbulence: The final moments of Flight 2977 are not detailed and exist solely as the backdrop for character development and a truly beautiful story.
In other words, I'm glad I pushed through my hesitation.
The book centers upon the "miracle boy," twelve-year-old Edward (Eddie) Adler. With the tragic loss of his parents and beloved older brother, Eddie moves to New Jersey to live with his aunt and uncle, Lacey and John. He must acclimate to a new home, start a new school, meet with a counselor for the first time, and make friends, all while grieving, processing deep trauma, and adjusting to notoriety, attention, and the news stories surrounding his survival.
Dear Edward is incredibly well written. When I closed the book after reading the final page, I held it to my heart and sighed. It's just that good. The storyline and the book's overarching themes of survival, friendship, hope, and learning to love again after heartbreak are powerful and have stuck with me throughout the year. It will definitely hold a spot in my Top 5 books of 2020.
...read the rest of Lindsay's review on Dear Edward, here.
Originally printed in the October 2020 issue of Simply Local Magazine
Never miss an issue, check out SLM's digital editions here!