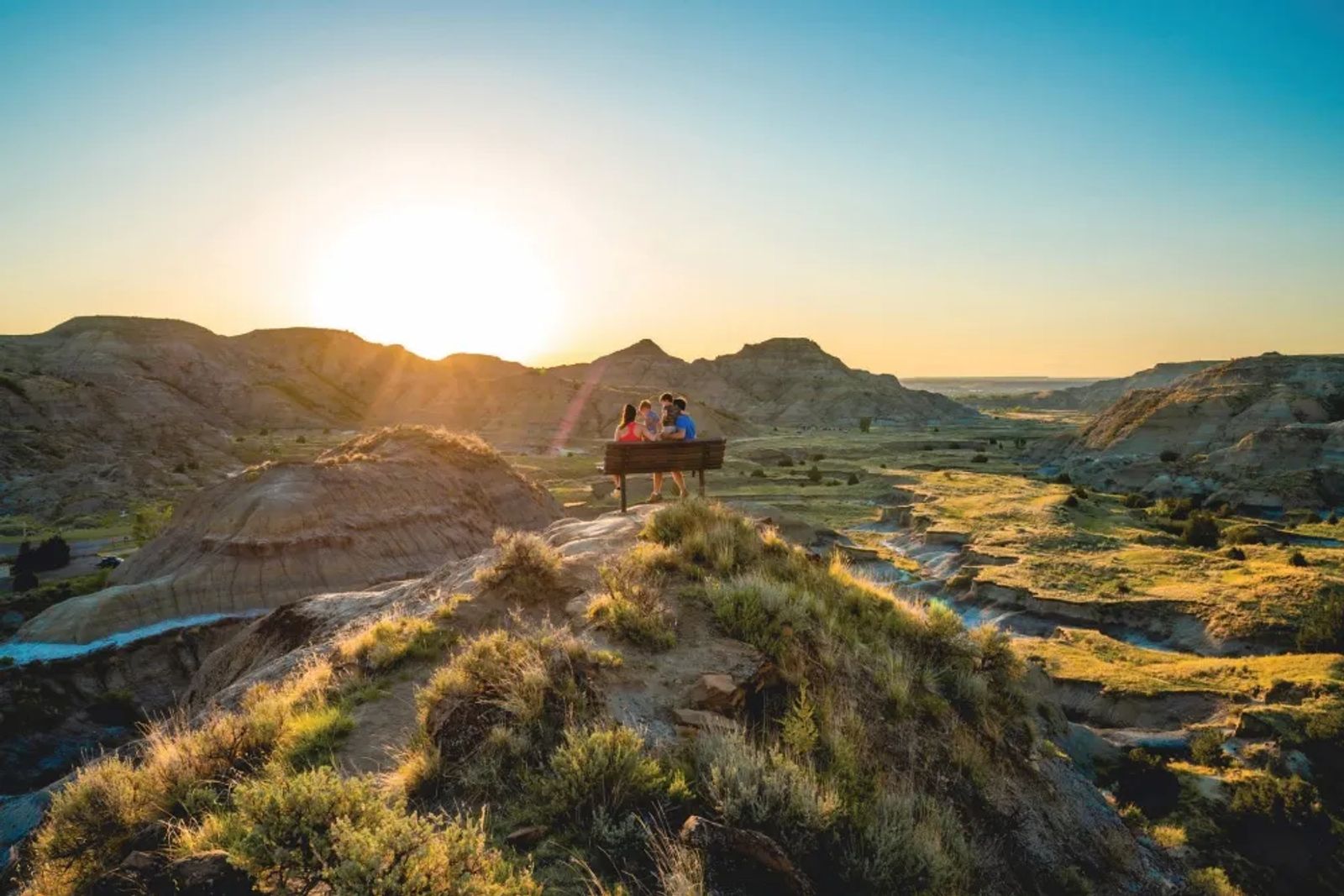 Simply Local Travel Series: Send off to Summer
August 2021
article & photos by jamie blotske
As the heat slowly shifts to a brisk breeze, the anticipation of fall sets in and we all know what that means… back to school. Summer is fading away and it's very likely to feel as though the sunny days got away. We pack a lot into this short season and yet, it always feels like it wasn't enough. The end of summer scramble begins! Who should we visit? What should we do? Where should we go? These are the questions we ask as the school year approaches and summertime comes to a close.
If this is you but you haven't a clue on what that end of summer escape looks like, here are a few ideas for you and your family to consider!
Makoshika State Park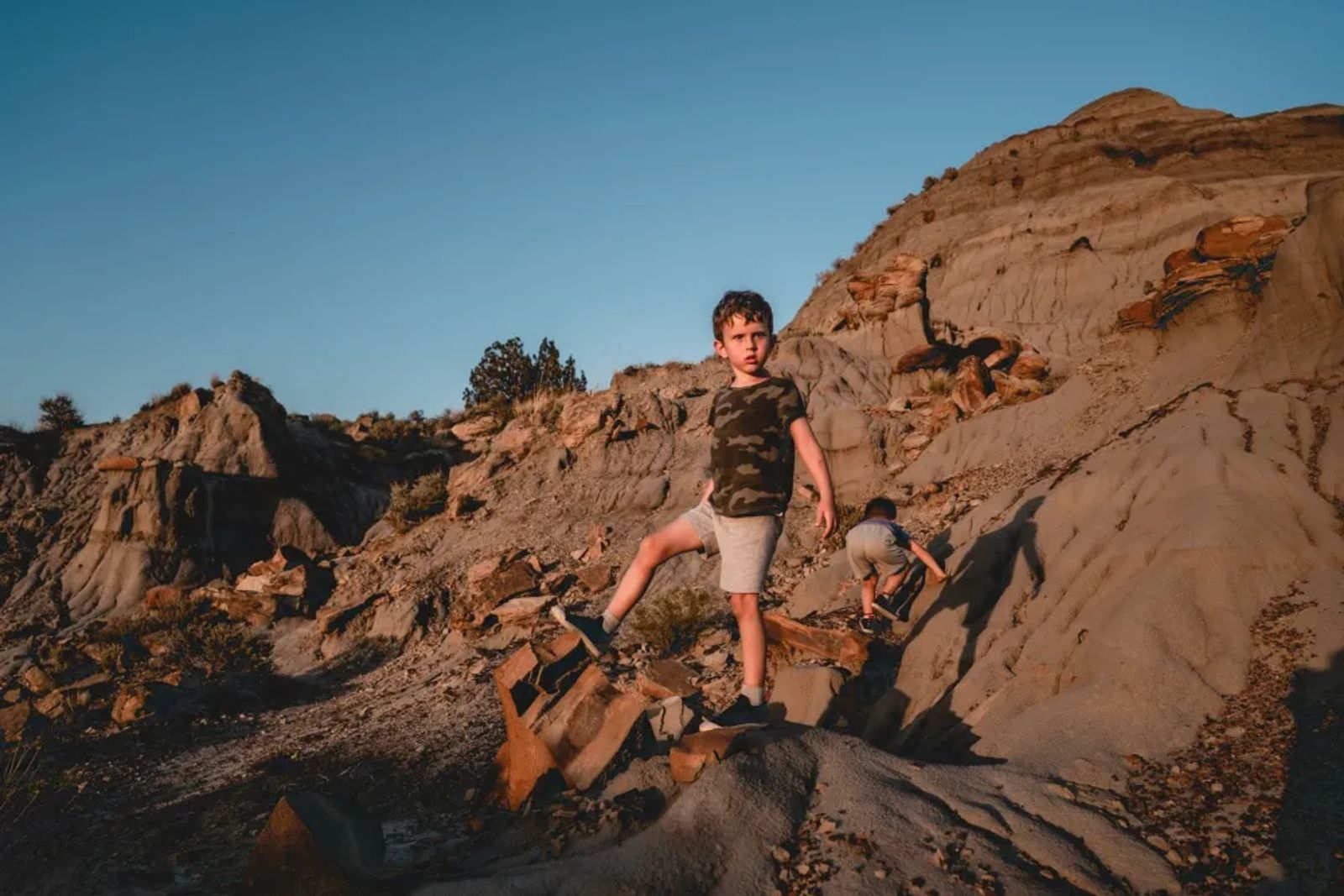 photo by Jamie Blotske
Headed east from Billings, a hidden gem lies behind the old railroad town of Glendive, MT. An unassuming traveler would never know that Montana's largest state park is right under their nose, as they cruise on by. Made up of over 11,000 acres, this badlands beauty contains dinosaur fossils (the most common being the Triceratops), unique rock formations, well maintained hiking trails, a visitor center full of geology and fossil displays, an archery area, amphitheater, and even a disc golf course! There is plenty to see and do here, making it a great option for a quick weekend getaway. Whether you choose to camp in one of the 28 campsites or bunk up at a local hotel, the area offers accommodations that will surely meet your family's needs.
Makoshika State Park is an explorer's paradise. It is the ideal location for a sci-fi movie set! It totally has a Star Trek vibe to it, making it a perfect choice for anyone seeking a new experience. While most tourists flock to the western part of the state for its mountainous majesty, Makoshika remains relatively quiet, giving visitors a real sense of relaxation in nature, as it was intended to be. Even at full capacity, this state park will seem desolate in comparison to the ever-popular hot spots of Glacier and Yellowstone National Parks.
Looking to end summer break on a memorable note? Take in a sunset hike on one of the 11 designated trails. Sharing a front row seat to an unforgettable sunset with a family member is one of life's greatest treasures, stored away for all of eternity. As the sun casts its final rays, sweeping its way across the badland formations below, time stands still, and for a moment, all else is forgotten as you snap some mental photos of a magical Montana memory! What a way to commemorate a summer well spent!
Ranch Life
Our farmers and ranchers are undoubtedly the heart and soul of Montana, the backbone to Big Sky Country. Getting a glimpse into the life of a real American cowboy is getting the opportunity to fully understand the amount of work and effort it takes to keep these bread-winning operations afloat. It is not for the faint of heart! While white water rafting, mountain biking, and rock climbing all certainly have their appeal, why not consider a completely different type of experience? One that not many will be talking about as summertime stories are shared among school friends in the cafeteria.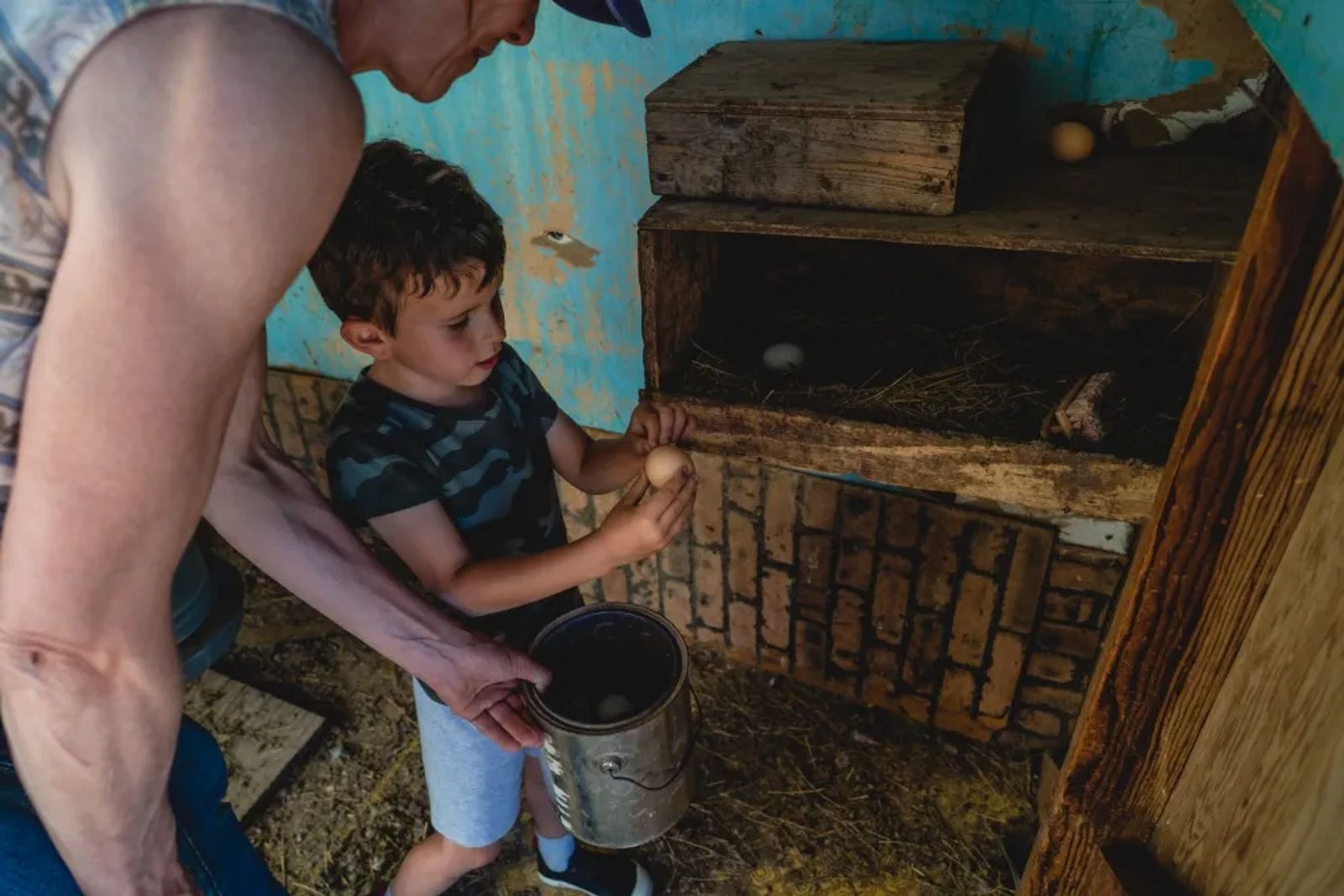 photo by Jamie Blotske
Our family was given the opportunity (thanks to Visit Southeast Montana tourism) to tour the 5th generation Mahlstedt Ranch, located 21 miles east of Circle, MT. Led by family member, Tana Canen, our time on property was filled with hands-on experiences, such as petting baby calves, gathering chicken eggs, feeding horses, and even a quick horseback ride! Our kids were in animal heaven and are still to this day raving about their visit to the ranch. The Mahlstedt ranch is not currently open to visitors and overnight guests, but Tana has a vision for the future of the family ranch that involves a fully submersed, one of a kind, "Do as much or as little" as you like, ranch life experience. Stay tuned for this unique Montana getaway by visiting their website: www.mahlstedtranch.com.
In the meantime, there are plenty of Montana ranch vacations for you to consider. Taking your family to a dude ranch could be the missing piece to your summer puzzle! The experience you never knew you needed to have! There are several guest ranches right in our area, in locations such as Cooke City, Red Lodge, Fishtail, and Bridger, Montana. A simple Google search will send you on the right path to selecting the one that best suits your family. Book your dude ranch vacation today and "Grab life by the horns!"
Virginia City
The Old West meets modern day in the quaint town of Virginia City, Montana. Established in 1863, Virginia City was born with the discovery of gold. As the gold ran out, so too did this Madison County boomtown. The certified ghost town was restored for tourism in the 1950s. Today it is alive and well, booming in a much different way than in its gold rush heyday. There is something for everyone, with several gift shops, a variety of local eateries, a homemade ice cream shop, old time portrait studios, and live entertainment shows, such as the Brewery Follies and the Virginia City Opera House. Spend a weekend stepping back in time, getting a taste of what life was like in the late 1800s.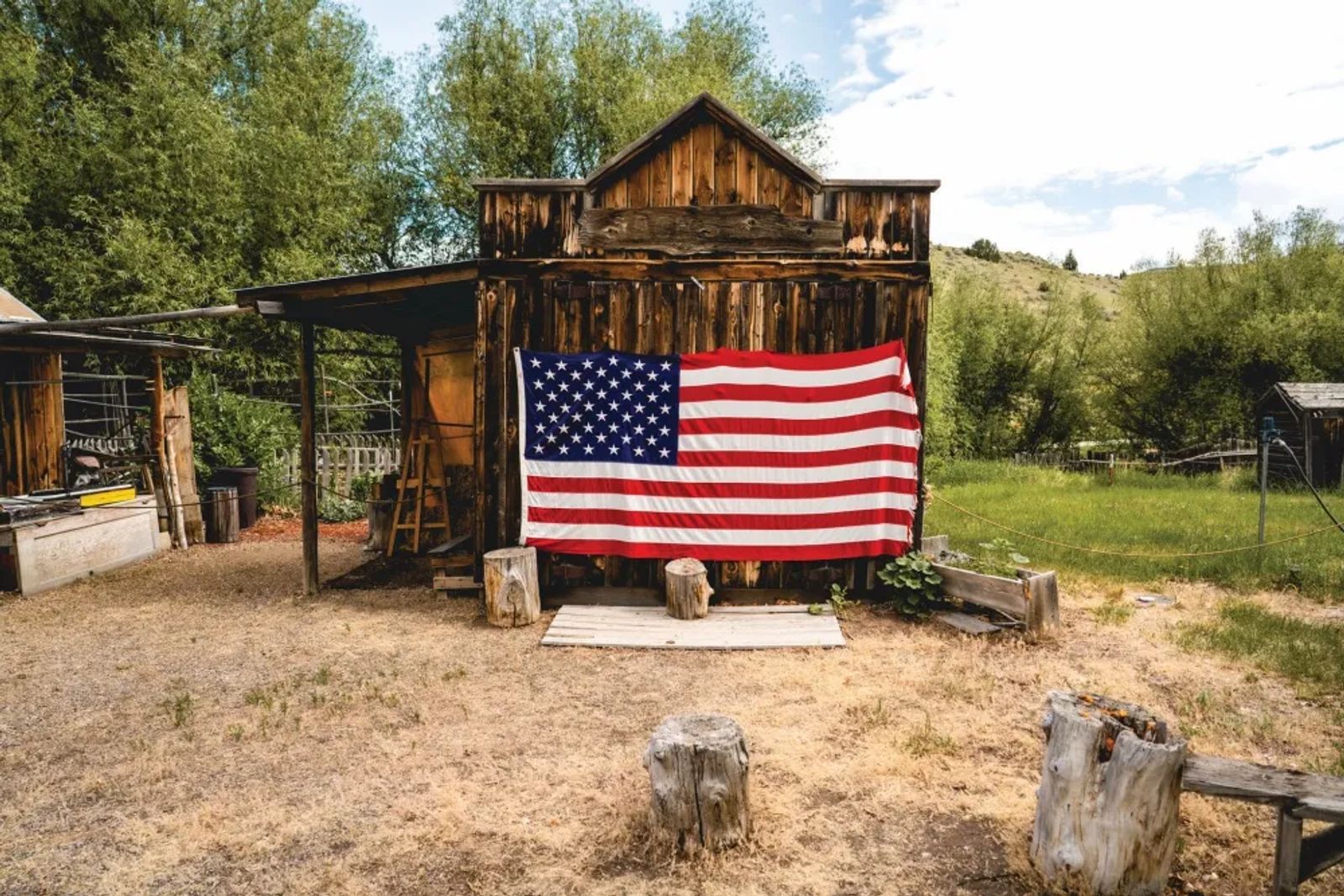 photo by Jamie Blotske
Roughly an hour's drive from Bozeman, Virginia City is easy to find and the gorgeous scenery will keep you "oohing" and "awing" along the way. Following the Madison River, you will likely witness families and groups of friends on an innertube float trip. Yet another summertime activity for you to possibly partake in as summer slips away.
Overnight accommodations are not abounding, but there are a few campgrounds, a couple hotels, and even some vacation rental properties. The neighboring town of Ennis, MT is slightly larger and has more to offer in the lodging department. The family-friendly atmosphere of Virginia City makes it an excellent choice for a weekend escape, one that everyone can appreciate and enjoy. The pace of life is slower here, people are friendly and a stagecoach riding through town is not an uncommon sight. Mark your calendar with this southwest Montana destination and take the epic journey to discovering "How the west was won."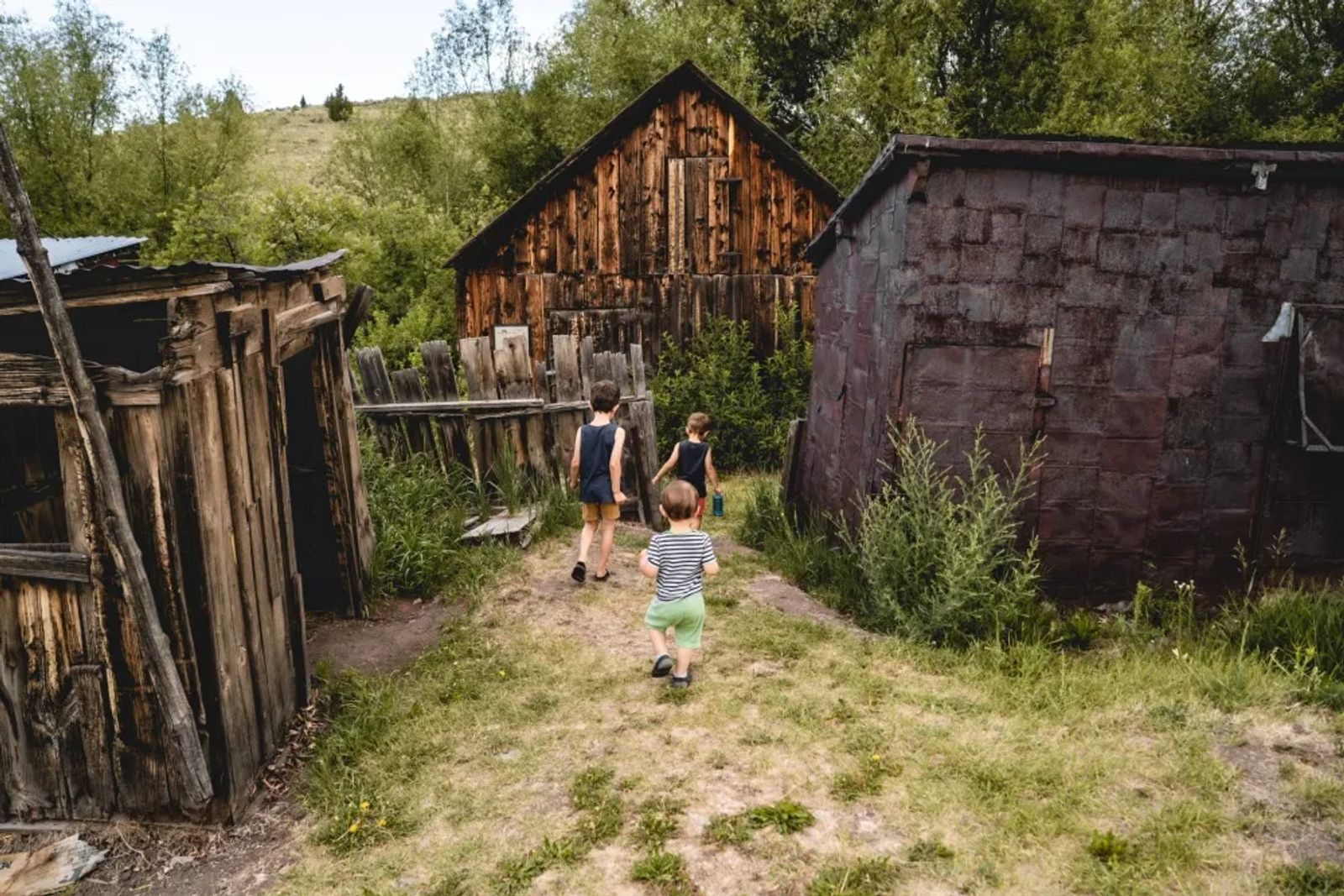 photo by Jamie Blotske
Cody, Wyoming, is an excellent pick for a summer escape. There is so much to do and see in the area! While Buffalo Bill State Park is a must, don't miss out on all that Cody has to offer! Be sure to check out the Buffalo Bill Center of the West, Old Trail Town, the Cody Trolley Tour, the infamous Cody rodeo, Red Canyon Wild Mustangs Tour, and the historic Irma Hotel & Restaurant, just to name a few. It's easy to see why this vacation hotspot has been coined "The Great American Adventure."
The Grand Finale
The last hurrah, the closing curtain, the grand finale…
As we wave good-bye to summer and say "hello" to fall, a final family trip might be the best way to transition into this next season of school, sports, and eventually, snow (I know, I know… how dare I even say the word!). Take advantage of the time left in summer break and make it a priority to squeeze in one more family getaway. Conclude summer's performance as any show would, with an exciting, impressive, and grandiose grand finale. Your Montana vacation awaits your arrival!
Originally printed in the August 2021 issue of Simply Local Magazine
Never miss an issue, check out SLM's digital editions here!