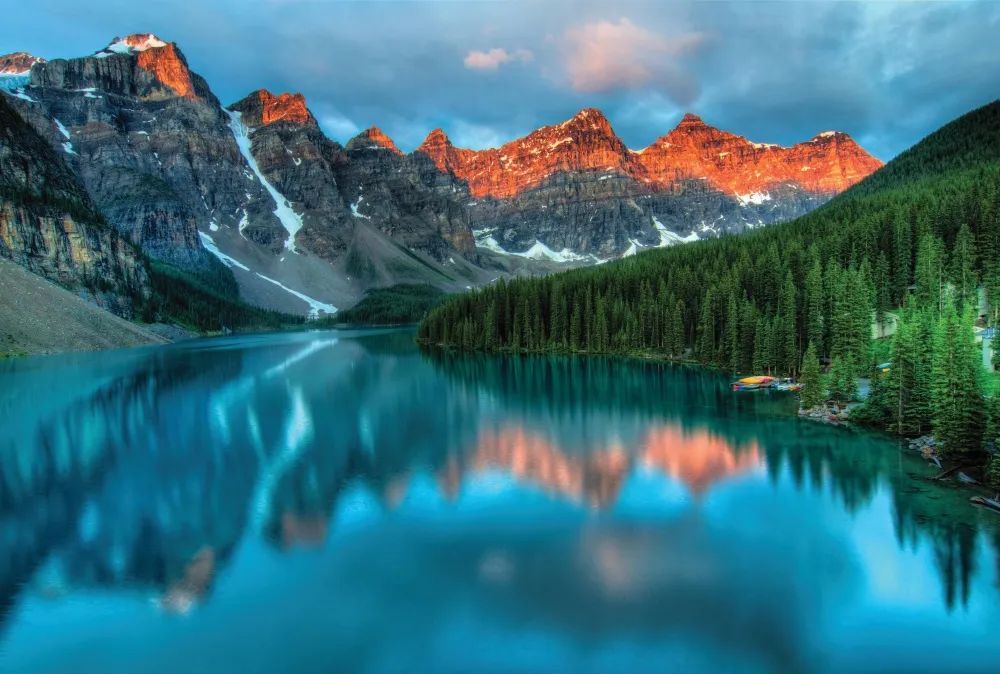 Savoring the Season: 8 Ways to Capture and Cherish the Essence of Summer
August 2023
Who could forget the iconic sound of John Travolta and Olivia Newton-John as they crooned, "Summer days, drifting away…oh, ah, those summer nights!" Summer days and nights might be fading away, but that's no reason to let the sun set on all the magic the season brings. In Montana, where our summers arrive in the blink of an eye and are gone just as fast, it's important to find ways to make the warmth of June, July, and August last all year long. Although adults may not be quite so ready to throw caution to the wind and chase summer's adventures with the abandon of kids, we can still find ways to soak in the longer days and balmy evenings, even when the cooler winds of Autumn start to blow. Here are a few ideas to get you started!
1. Bring Nature Indoors. Summer brings nature to life with growth and greenery. Bring indoor, easy-to-care-for, or low-light plants into your home to counter the void left behind when cooler days come. Or, invest in an indoor herb garden, ensuring you have fresh herbs and veggies year-round.
2. Freeze The Taste of Summer. One of the best parts about warmer months is access to fresh berries and fruits. Stock up while your favorites are in season, and freeze them to enjoy even on the coldest day of winter. Wash, dry, and slice your fruit, discarding stems, pits, or cores. Spread fruit on parchment paper or a silicone liner on a baking sheet. Transfer the baking sheet to the freezer and "flash freeze" for several hours. Once the fruit is frozen, transfer it to a plastic zipper storage bag or another container, removing as much air as possible. As another option, make "smoothie packs," combining various fresh berries to throw in a blender with liquid and your favorite protein powder. Frozen fruit is best used within six months of freezing. 
3. Become A Home Town Tourist. Chances are, you research and plan a summer vacation with excitement and anticipation. Even though colder months aren't as conducive to cruising off on holiday, you can keep that summer vibe alive without ever leaving town. Research things to do in your city, from the obscure to the quintessential tourist destinations. People come from all over the world to explore the bounty Montana has to offer, so why not check it out for yourself? You may find that your new favorite place to visit is right outside your door. 
4. Geocache. This outdoor treasure hunt is full of mystery for adventurers of all ages. Even though we may think of getting outside and exploring during the warm summer months, geocaching can be enjoyed year-round with some planning and preparation. Most of the time is spent driving from location to location, so you can incorporate as much of the outdoor elements as you like as you hide and seek "caches" at various coordinates. Several apps are great for beginners, and you will be amazed at the SWAG (Stuff We All Get) hidden all over Billings. 
5. Capture the Smells of Summer. Burn a candle or diffuse your favorite summer scent. Maybe it's reminiscent of the salty blue ocean or a glass of frozen lemonade on a sweltering summer day. Whichever scent you choose, let the memories of days gone by transport you into "vacation mode" anytime you need a mini mental getaway. 
6. Let In the Light. As the sun sets on another summer, the days get shorter, and we spend more time in darkness. This can profoundly affect our mood, and this has to do with the link between serotonin (the hormone that makes us happy) and sunlight levels. One solution is a light therapy box, which mimics the sun and outdoor light. Some studies show that regular use of a light therapy box during the darker months of fall and winter can boost mood and alleviate SAD (Seasonal Affective Disorder). Choose one best suited to your needs, as they come in different intensity levels and usage recommendations. 
7. Take the Pictures (and then display them). Of course, it's important to live in the moment, but one of the beautiful things about having (usually) constant access to our cell phones is that most come equipped with an easy-to-use camera feature. Taking photos of special AND ordinary days means we always have memories to revisit and relive whenever we want. It's amazing how much kids can change from one summer to the next, especially when they reach middle and high school. Don't forget to turn the camera lens around now and then to ensure that mom, dad, grandma, grandpa, or aunts and uncles are in the photos. Put on the bathing suit - wear the silly sunglasses or hat - and create moments and memories that will last a lifetime. 
8. Finally – Start Planning Next Year's Summer Vacation. Have you noticed how much fun it is to plan for a vacation? Sometimes it is as fun as the vacation itself. Gather your people and dream big as you determine your next adventure. Talk about which month you will go and what you will do. Research places or enlist a travel agent to provide you with the ultimate expert experience.
Every season of the year, and life for that matter, can contain moments of warmth and beauty. As summer's lazy, hazy days fade into fall, don't let joy fade away like last week's suntan. After all, summer is only one memory away. Henry David Thoreau said it best; "One must maintain a little bit of summer, even in the middle of winter."
Originally printed in the August 2023 issue of Simply Local Magazine
Never miss an issue, check out SLM's digital editions here!