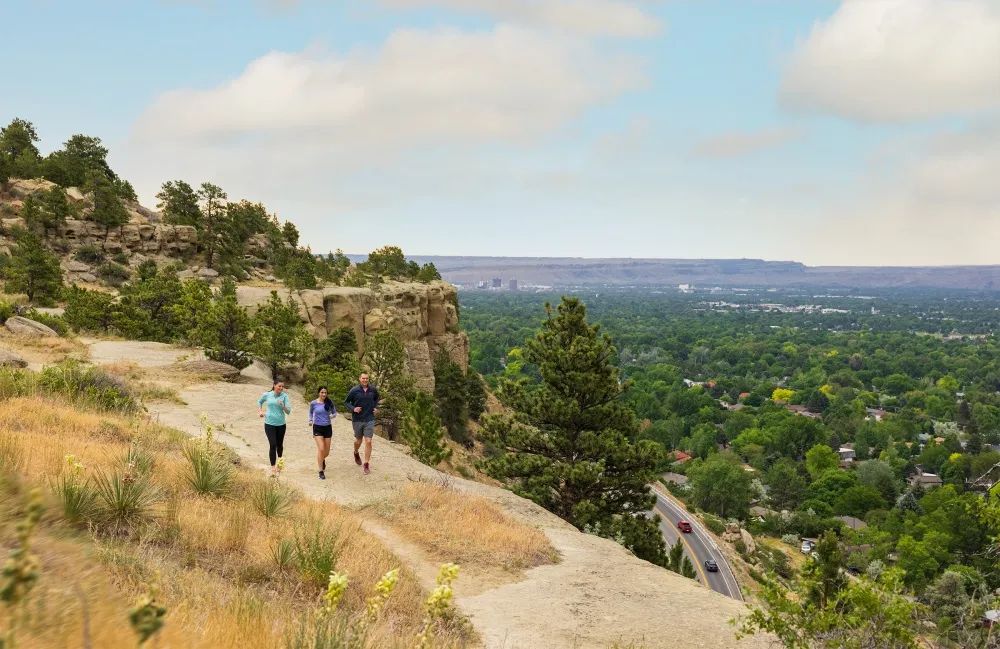 Run Away for the Weekend: Why Montana's Trailhead is an Awesome Race Destination
May 2022
by Alyson Eggart, Visit Billings | photos courtesy of Visit Billings
Whether you are training for your first 5k or your 5th marathon, road races are a great way to hit those training goals. Over the years, Billings has become home to many great races, with an option for every level of fitness. Choosing the right race is more than just distance; it's about location, atmosphere, and community. Here is our guide to finding the perfect race for you!
Girl's weekend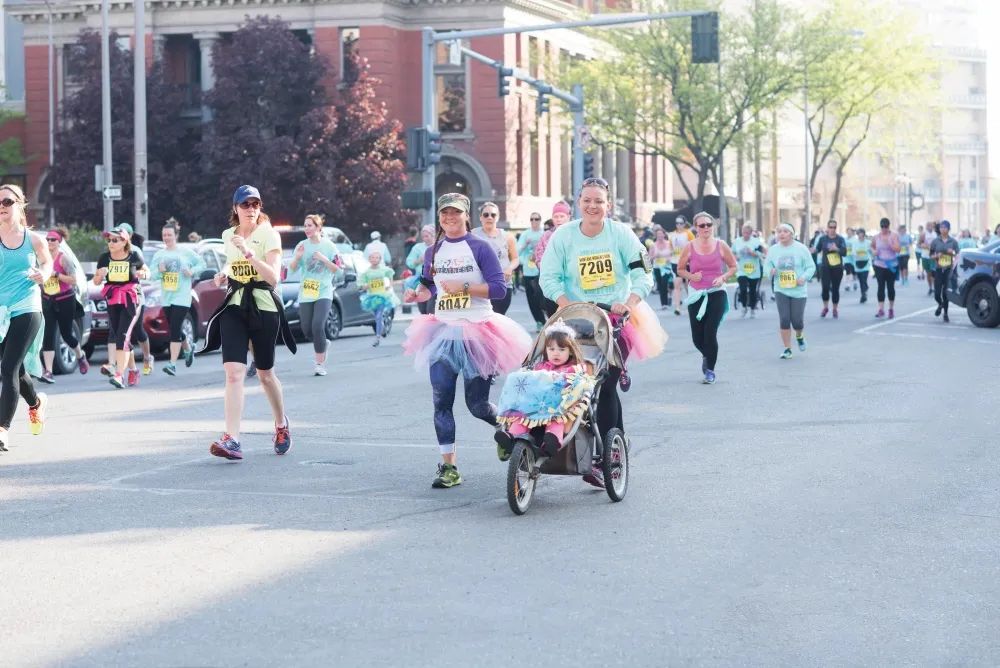 For over 40 years the Montana Women's Run has taken place in downtown Billings. Thousands of women descend each year on Mother's Day weekend to run with friends, mothers, and grandmothers. You can choose between a 2-mile or a 5-mile course winding through downtown Billings, which coincidentally is a great spot for a post-race brunch!
For those who go the distance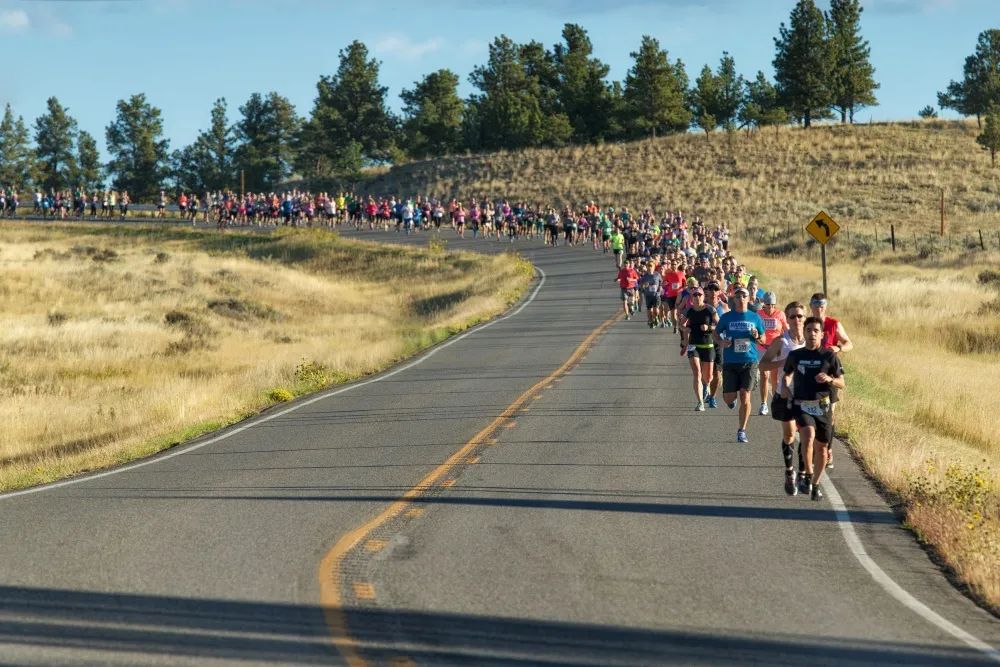 The Montana Marathon has been known to locals and visitors alike as a fast course. This upcoming race marks the first time the 406 Race Series is hosting this event, under the new moniker, Queen Bee Montana Marathon. Both men and women are welcome to take on this Boston Qualifier marathon, half marathon, or 10k. This year the race will take place on May 22nd with the same great course we have come to love. Be sure to check out 406 Race Series' other events to find a perfect fit for you!
The craft beer drinker
Yes, there is truly a race for everyone here. For those that love a good craft beer, fun costumes, and postrace celebrations with live music and more craft beer, the Last Best Beer Run and 5k is for you! The Billings brewery owners host Craft Beer Week each year in May. 2022 will see the return of this awesome week filled with craft beer-themed activities like beer yoga, movies, trivia, and to finish the week, the Last Best Beer Run and 5k. The downtown course has a couple of options for participants to choose from; you can run the course and enjoy a beer post-race, or enjoy beer stops along the course.
The charity runner
For many, running for a charitable cause is how our road race journeys began. While there are so many great charity races to support in Billings, one of my favorites is the Ramsey Keller Memorial Foundation RUN for Heaven's Sake. This is a 5k, 10k, and Half Marathon held every May in Billings. All proceeds benefit the Ramsey Keller Memorial which pays for infant funerals in the state of Montana.
The competitor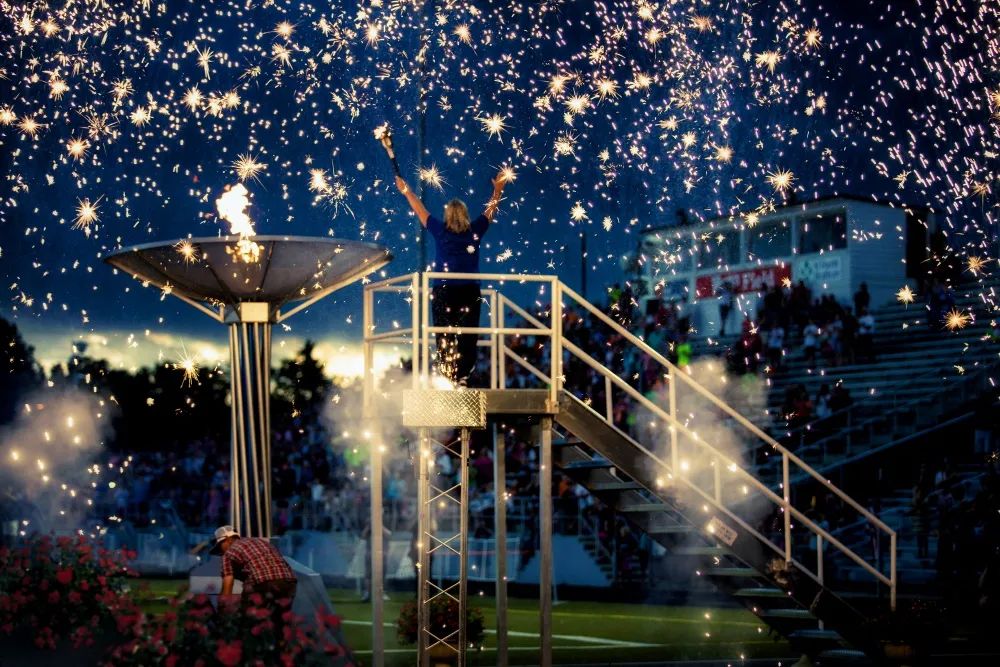 Speaking of championships, we all know that friend looking for the podium! The Big Sky State Games is an Olympic-style amateur sports festival. With 10,000 athletes competing in 35 sports, this is an awesome weekend in Billings. Its road races include a Half Marathon, 10k, and 5k. If you are a fan of watching the sport of running, the Montana Mile is an invite-only race with the fastest milers in Montana competing just before the traditional torch-lighting ceremony.
Montana's Trailhead has a variety of great road race options, and we wish we could get to all of them, but we hope this helps you start your race journey!
Originally printed in the May 2022 issue of Simply Local Magazine
Never miss an issue, check out SLM's digital editions here!