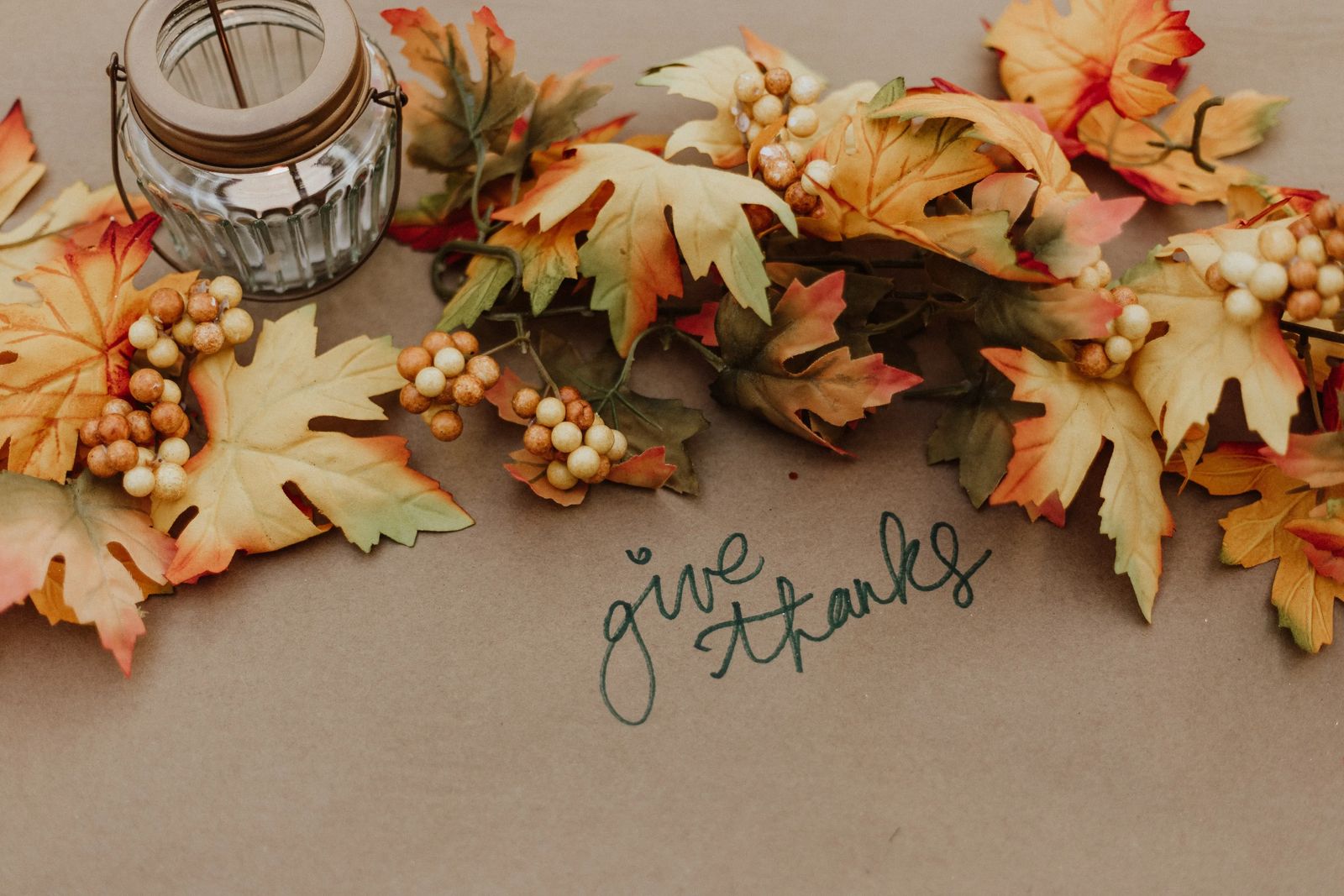 November 2023 Editor's Note: Room at the Table
October 2023
by stephanie toews, executive editor
They broke bread in their homes and ate together with glad and sincere hearts."
Acts 2:46
Several years back, I deemed Thanksgiving my favorite holiday. A delightful prelude to the holiday chaos, offering respite from the usual stress. Thanksgiving encompasses all of the joys of spending a long weekend with friends and family, indulging in delicious food, and taking in a holiday movie or parade, all without the pressure of bringing anything but ourselves (and maybe some food). Gathering around the table with our loved ones, reflecting on our blessings, and breaking bread together is a precious gift in itself. It feels unhurried, relaxing, and cozy.
Beautiful moments unfold around the table, whether during the holidays or on ordinary days. When we make time to sit down with family or friends, a world of conversation is opened in our short time there. It offers a pause from the day's activities and distractions, allowing us to come together, sit down, and receive nourishment for not only our bodies but also our souls. It's here where dinner prayers are offered, laughter rings out, stories are told, and the day's struggles seem to melt away, even if only for a moment. A typical act becomes sacred when shared with those we love. Perhaps this is why food is present for almost every gathering, and the kitchen becomes the hub of every party.
As we usher in the holiday season this month, may we remember the most important part of all of it—making room at our tables for those who cross our paths. Extending an invitation to those without a place to go, being fully present with the people we are with, and recognizing that we are designed for community. May our eyes be open to the needs around us, prompting us to look beyond ourselves and toward others. Let us put aside our differences and see people through a different lens, ensuring everyone has a seat at the table.
This issue is brimming with delightful holiday inspiration, offering a range of engaging content to get you into the festive spirit. From our highly-anticipated 2023 Holiday Gift Guide and an expertly crafted Shop Until You Drop: A Black Friday Guide to a heartwarming feature on The Art of Appreciation and a powerful story that follows a local family's journey of making room at their table and in their lives in Living Open Handedly: An Adoption Story. Thank you for embracing a season of meaning and purpose by supporting local businesses throughout this special time of year.
Happy Thanksgiving!
Love,
Stephanie
Originally printed in the November 2023 issue of Simply Local Magazine
Never miss an issue, check out SLM's digital editions here!