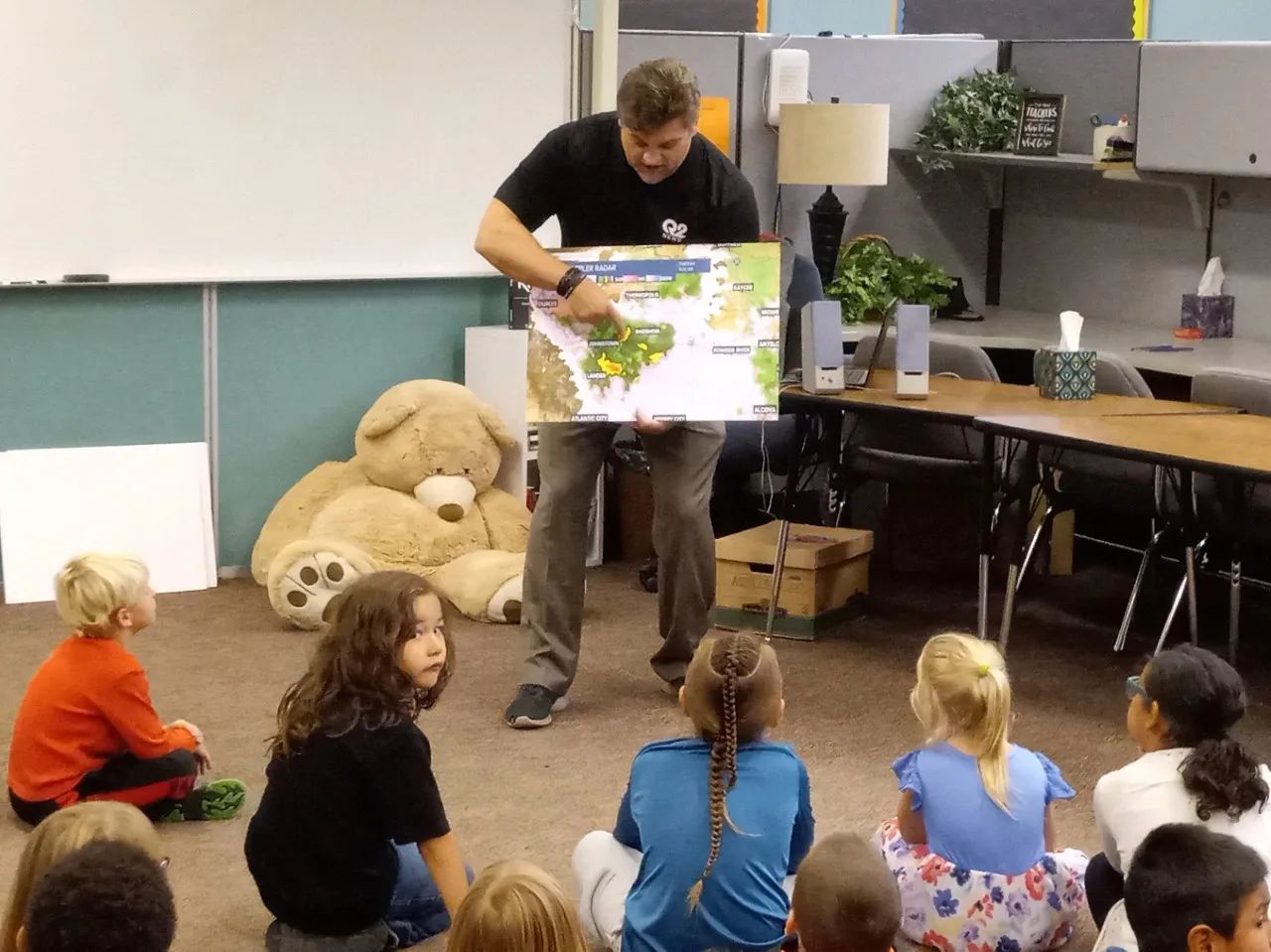 Photo courtesy of KTVQ-Q2
Rockin' Weather School Brings Science to Life
December 21, 2022
Miller Robson is the Morning Meteorologist at KTVQ-Q2, a position he's held for 2 years, though he's been a weather forecaster for more than ten years. However, Meteorology was not how Robson got his start!
During the first 15 years of his professional career Robson became an accomplished professional wrestler, which is where his love for broadcast began. "During my travels as a grappler that took me as far as Australia, I did countless radio and television interviews," he shared. "Sometimes I felt that was the best part of the job, so much so that I often thought I'd like to try my hand at being a radio deejay once my time as a wrestler came to an end."
Which is exactly what he did, starting at the bottom and quickly working his way up to having the number 1 morning radio show in his area. From there he transitioned to television where he fell in love with weather and determined to devote the rest of his career to it.
To help spread his love of weather, Robson hosts the "Rockin' Weather School," a fun, interactive, high-energy presentation that gets kids involved through singing, dancing, humor and, of course, weather. The program takes three maps used by meteorologists and teaches kids how to use them. "By the end of the 30-minute presentation, my goal is that they'll be able to tell family and friends what the weather will be just by learning the three maps. They can do their own forecasts moving forward!" he said.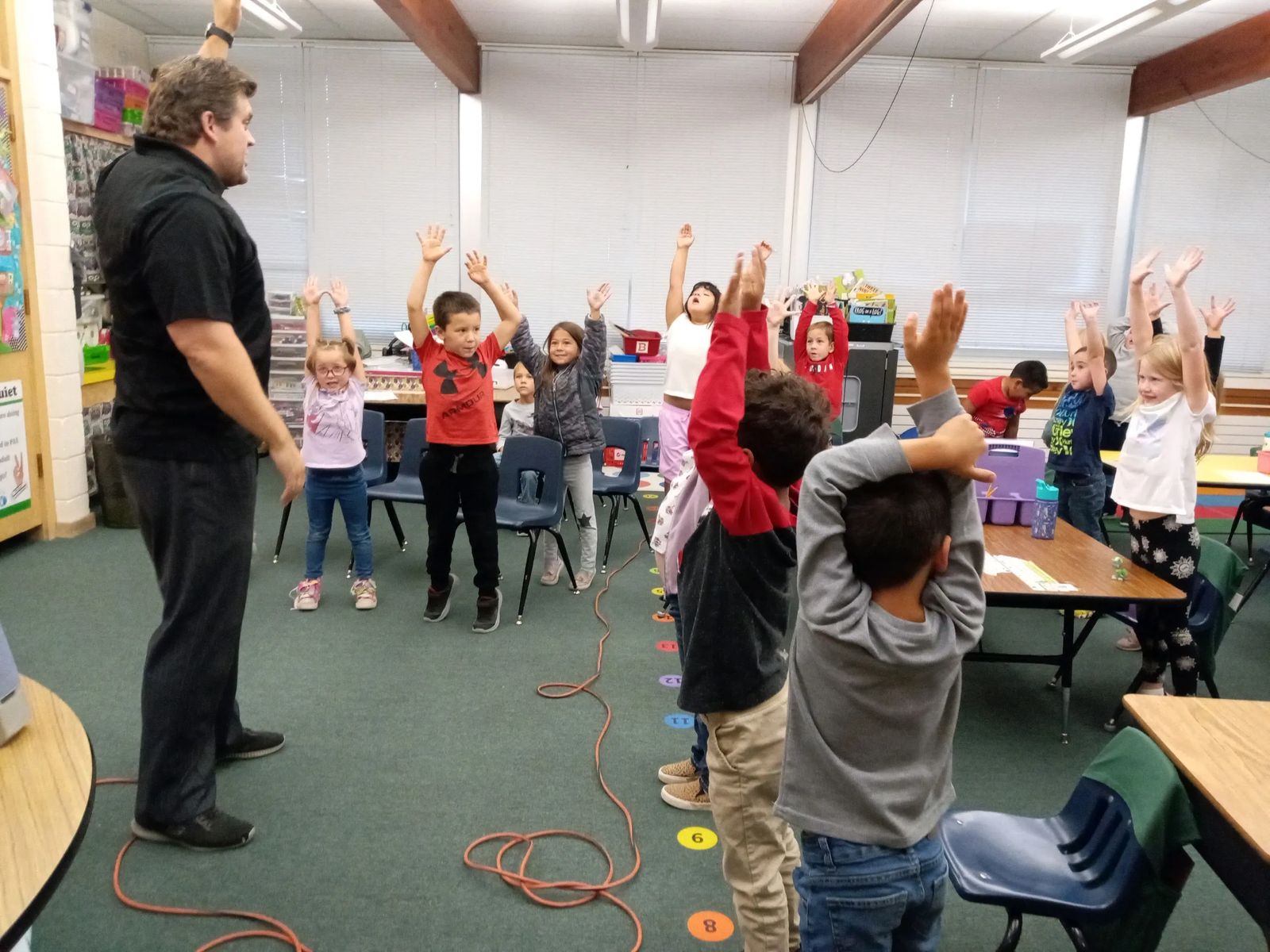 Photo courtesy of KTVQ-Q2
The lessons are geared toward kids learning by having fun, not through a lecture. Active involvement and learning from a real meteorologist mean a memorable addition to lessons teachers are often already working through in their classrooms.
"I love getting kids excited about the weather and how fascinating it is," Robson noted. "I offer it to help them gain a better understanding of how weather affects our lives on a daily basis."
If a school or teacher would like to host Robson for the Rockin' Weather School, simply reach out to him via email to get it scheduled: miller.robson@ktvq.com.