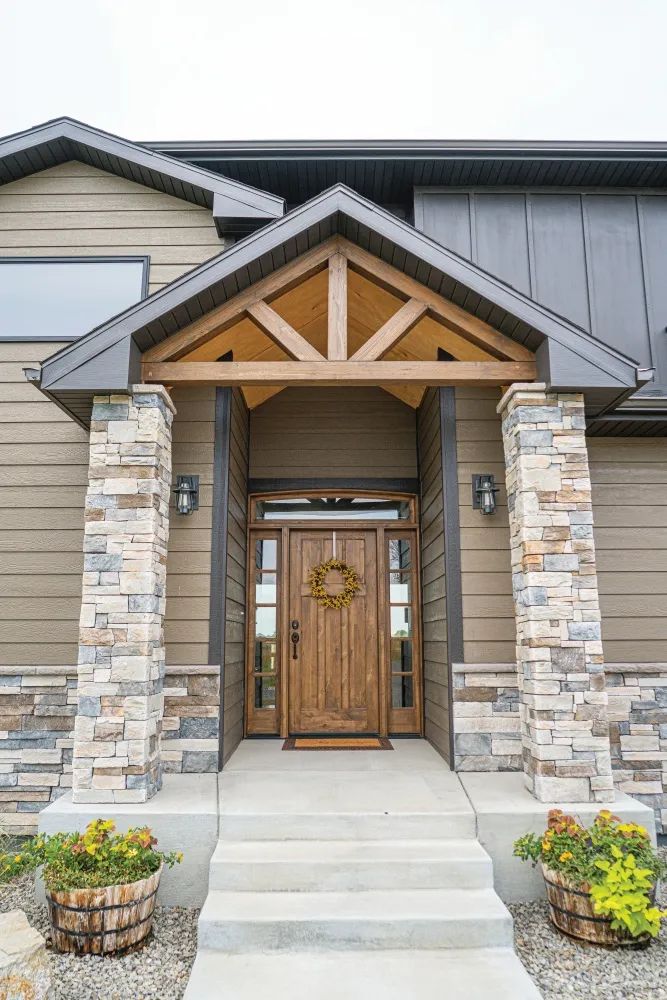 Real Estate Realties: The Truth Behind Today's Market
October 2022 | updated 10/4/22, source details
article & photos by jamie blotske
The real estate market is ever-changing. Talk to any agent or lender, and they will quickly tell you of its ups and downs, from available inventory to price movement to interest rates; it's a roller coaster ride!
Billings has consistently been a hot spot for Montana real estate. The largest city in Big Sky Country provides essential amenities, an international airport, a thriving medical field, close proximity to the mountains, and plenty of outdoor recreation. It's no wonder Billings is growing, and so is the real estate market.
I spoke with experts Sheila Larsen, an agent for PureWest Christie's International Real Estate, who has been in the business for over 15 years, and Robyn Barta, Branch Manager, SVP at First Federal Bank & Trust to uncover the truth about the current market here in the Magic City.
The Current Housing Market in Billings
Sheila says, "Billings has shown consistent and steady growth every year and is forecasted to continue on an upward trend." She believes that "home prices may grow at a slower rate, but we do not believe they will drop in the coming years." As we are all well aware, the COVID-19 pandemic hit and brought significant damage to businesses all over the country. The Billings real estate market, however, did quite the opposite. "Our market did not see a slowdown. In fact, we saw an uptick as people could now work from home or virtually, making Montana a sought-after state to call home," Sheila notes. While the craze of the pandemic is certainly slowing in terms of real estate here in Billings, Sheila and many other local agents are certain of the stability and steadiness of the growing market.
Robyn explains, "We are really very lucky where we live and continue to see an increase in home prices. The issue has been the supply of homes for sale at an all-time low. Interest rates have also increased since the beginning of the year, which impacts homebuyers on how much they can afford."
First-Time Home Buyers
It can certainly be a scary process for first-time home buyers. As with anything else in life, a first-time home-buying experience comes with many unknowns and feelings of uncertainty. Finding the right agent and lender will help ease those jitters.
A lender's advice-
Visit with a professional before starting your home search. They can outline your options regarding different programs and how much home you can qualify for.
Shop around- Different lenders can offer different loan products. Find a lender you are comfortable with that does a good job of explaining your options and the process to you.
Need payment assistance? There are programs for that, and Robyn notes that each program has different qualifications so it's best to start with a lender that can analyze your information and determine the program that best fits your needs.
An agent's advice-
Communication is key- "With a first-time home purchase, there are a lot of unanswered questions, along with anxiety," says Sheila, so keeping the lines of communication open across all parties is essential. (This includes agents, lenders, inspectors, underwriters, etc.)
Weekly progress reports or a handout outlining the steps in the home buying process – along with definitions of frequently used terms - can all help the buyer.
Seek FTHB (first-time home buyer) classes that walk FTHBs through the process.
Challenges or Obstacles in Today's Market
A question on everyone's mind, whether buying or selling; what challenges might I face? As the market shifts and changes, so do the hurdles or stumbling blocks. Because there are no guarantees in real estate, you can never base the future market on what it is doing today, making a qualified real estate agent essential in the buying/selling process, as they are trained and have the experience to keep up with the constant changes. Sheila explains that the current challenges are "The lack of affordable housing, a shift in people's migration patterns (now being able to work from home), rising mortgage rates, a shift in the political climate, and the fact that it has been a seller's market, making it difficult for buyers to compete."'
The Billings Market vs Other Markets
For many of us, it is easy to see why the Billings market would stand out among other Montana markets. As Sheila put it, "Billings offers a quality of life that people thirst for. From Billings, you can see six mountain ranges (Beartooth, Pryor, Big Snowy, Big Horns, Crazies, and Bull). It offers affordable housing compared to other cities in Montana. Billings continues to rank in the top 5 of most livable cities in the US, has highly ranked hospitals, a sustainable real estate market, and provides various job opportunities that other cities can't offer (such as the refinery, for example)." Bottom line, Billings has excellent appeal, whether looking for a new job, a place to raise a family, or an affordable location to call home.
Interest Rates 101
Questions about interest rates are common, especially for first-time buyers. Robyn explains it well by stating that "interest rates can vary for everyone, depending on the type of loan you are obtaining, your credit score and debt-to-income ratio, and your down payment. They are not directly affected by what the Federal Reserve does, mortgage rates tend to follow the bond market, and economic conditions also play a role."
Speaking of interest rates, you might wonder what the difference is between a fixed-rate and an adjustable-rate mortgage. Robyn explains, "A fixed-rate mortgage means the interest rate is fixed for the loan term; most common is 30 years or 15 years. There can be different terms for an adjustable-rate mortgage, i.e., 3/1 ARM or 5/1 ARM. This means the interest rate is fixed for the first three or five years in this example and becomes an adjustable rate after that time frame. There are caps on how much the rate can adjust per year and over the life of the loan. If you know you are not going to be staying in the home for a long period, you may want to ask about an adjustable-rate mortgage," she said.
And there you have it! Sheila and Robyn are highly knowledgeable in their fields of expertise. Shoot them an email or give them a call today with any questions or concerns you might have. They will be happy to help in any way possible in making your home-buying or selling dreams come true!
Sheila Larsen (406) 672-1130
Robyn Barta (406) 652-3381
Originally printed in the October 2022 issue of Simply Local Magazine
Never miss an issue, check out SLM's digital editions here!