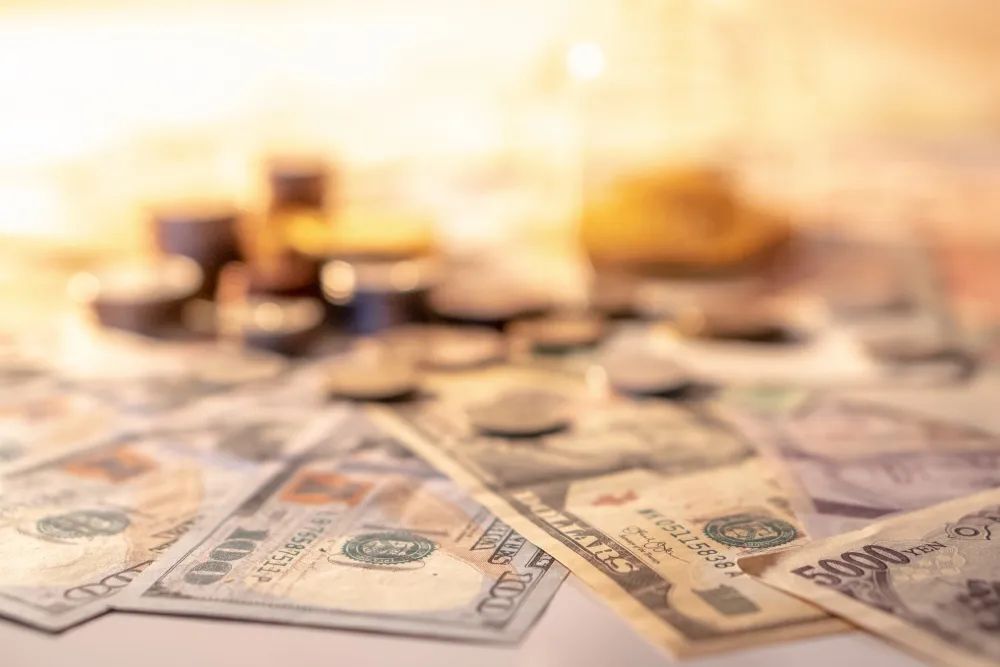 Practical Financial Tips that Make 'Cents'
October 2022
"A big part of financial freedom is having your heart and mind free from worry about the what-ifs of life." – Suze Orman.
Life is full of age-related financial milestones. Whether you're a recent graduate about to venture into the workforce, a young and growing family with a brand-new mortgage, or are nearing retirement age, there are many things you can do now to keep your financial health in check. Just as one visits a medical doctor for routine checkups, your financial wellness matters, too. To help alleviate financial worries, woes, and what-ifs, many can benefit from the professional help of a financial advisor.
Mark DeBourg, a Wealth Advisor at Ridgeline Wealth Partners in Billings, Montana, has made financial wellness his life's work for nearly 25 years. "When the complexity of your financial situation is beyond your ability to manage it, I think you should look for professional help," Mark advised. In addition to nearing retirement, this could happen after an inheritance, the sale of a business, or even the birth of a child.
The terms Financial Advisor, Financial Planner, and Wealth Advisor can be confusing to many, and rightfully so. Mark admits the industry does a poor job of letting the public know what they all specifically do. As such, during an introductory meeting, he recommends asking specific questions regarding the types and levels of service the prospective "advisor" offers. 
Such questions might be: Do you offer comprehensive financial planning and investment management? Do you operate as a fiduciary? How are you compensated for your services? Do you charge separately for investment services and financial planning? Will you share your wealth management philosophy?
Over the years as a Wealth Advisor, Mark hears the same timeless financial concerns, primarily focused on retirement. If you've ever wondered how you'll know when you're financially prepared to retire, how much money you'll need to retire, or how to ensure you leave a legacy for your children or grandchildren, it might behoove you to seek professional guidance.
Regardless of your age or life stage, Mark offers some practical financial wellness tips to ensure we set our future selves up for security and success.
High School & College Graduates
Get used to saving – it is the foundation of financial success.
Improve your financial literacy; learn the knowledge and skills that allow you to make informed and effective financial decisions.
Try to make decisions that will positively impact your life 5, 10, or 15 years into the future.  Easier said than done when you are in this cohort.
Take more financial risks when you are young.  "In general, people take too little risk with their investments when they are young and have large amounts of time on their side," Mark said. "This can force them to take too much risk later in life when they cannot afford the consequences of bad timing."
Young Families
Buy term life insurance. It's an affordable form of insurance that ensures your income when you are usually heavily in debt with a first mortgage.
Save every month; even a little bit will make an impact. Income might grow, but so will the cost of children. Take advantage of saving while children are young and inexpensive.
Build a financial plan early. This allows you to take advantage of building a sound wealth-growing strategy.
Take advantage of your employer's retirement savings plan and matching contributions.
Approaching Retirement
Have a retirement income plan within five years of your expected retirement date. 
Pre-retirement is the time to secure future cash flow.
Ensure a secure source of cash flow meets most basic living expenses.
Understand that you will spend more money in the first third of your retirement due to the demand for leisure activities and other "bucket list" items.
Retirement planning isn't all about finances. Spend time thinking about how best to spend your time in retirement, so it's meaningful and rewarding.
"Very few of us will have the financial resources to provide for everything we want," explained Mark. "Financial success comes down to providing security and enough additional resources to allow for activities that provide meaning and enjoyment to life."
Are you looking to prepare for your financial future but don't know where to start? The Big Sky Agency of Five Rings Financial offers free, monthly financial education events for the Billings community.
"I hope people attending our events leave feeling more empowered," said Senior Vice President and Big Sky Agency owner Elizabeth Hansen. "We're all looking for ways to feel more in control of our lives, and having that financial education can help provide some peace and a sense of security."
All events are free and open to the public. Please visit Five Rings Financial – The Big Sky Agency on Facebook for upcoming events.
Money 101
This is the stuff that we probably should have learned about money in high school but probably didn't. Enjoy a complimentary dinner and talk about how money works.
Wine, Women & Wealth
Created almost 14 years ago by Elizabeth's mom as a place to network, make some girlfriends, and, yes, drink some wine! "Historically, women have been underserved in the financial industry," Elizabeth said. "This is a place for women to come together, talk a little bit about money and grow their businesses and their support network."
Coffee, Chicks, and Cash
Essentially the same format as Wine, Women & Wealth, this event takes place during the day with coffee. "Not everyone has the availability to get out in the evenings, so this was just another opportunity to have the same great information and networking over the lunch hour."
Money, Mommy & Me
As a mother of two young children, Elizabeth knows firsthand how challenging it can be to attend events out of the house. "I wanted to create a place for parents to get together, learn how to teach their kids about money, and not have to worry about a babysitter."
Money, Mommy & Me offers free on-site childcare and isn't just for moms. Dads, grandparents, or anyone who wants to teach the next generation about money is welcome to attend. "Not only do we talk about how to teach kids about money, but because it really takes a village, there is that same community building piece to support each other in raising our children."
Originally printed in the October 2022 issue of Simply Local Magazine
Never miss an issue, check out SLM's digital editions here!