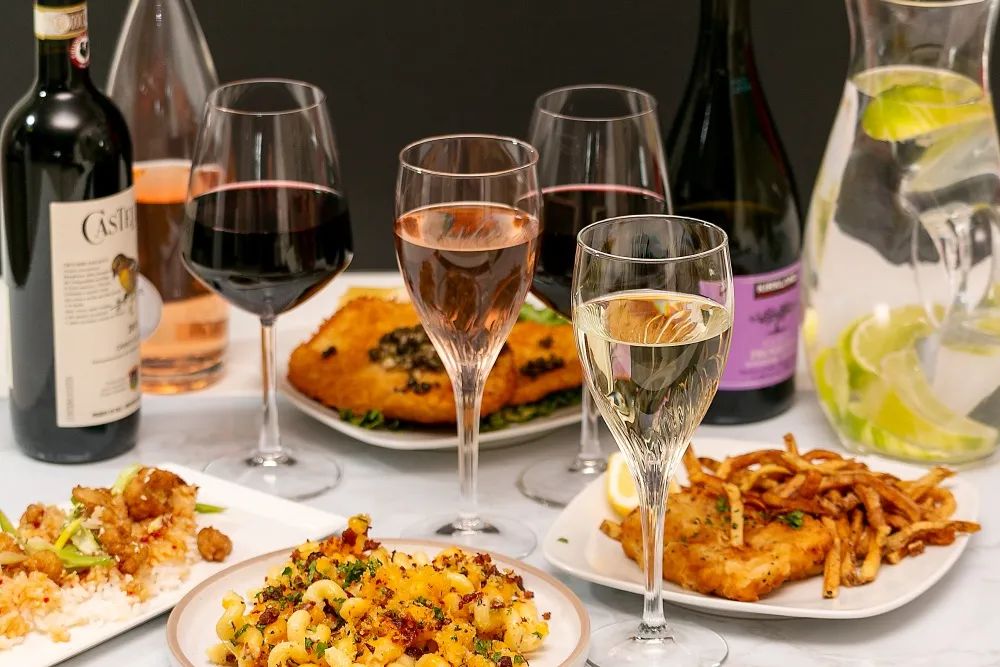 Perfect Pairings
September 2021
article & photos by renata haidle
If there is anything I have learned in a couple of decades of choosing wine for dinner, it is this: when it comes to pairing wine and food, there are no strict rules, only guidelines. Sure, we all have heard of basic suggestions such as pairing red wine with red meat, white wine with fish and light dishes, and, granted, they are valid. Most of the time, they work beautifully and take out the guesswork. Does that mean, however, that if you prefer white over red, you'll never be able to enjoy white wine with your steak? Certainly not. With the endless options we have nowadays, picking the perfect bottle of wine for our meal will be only a matter of personal choice, not of dogma.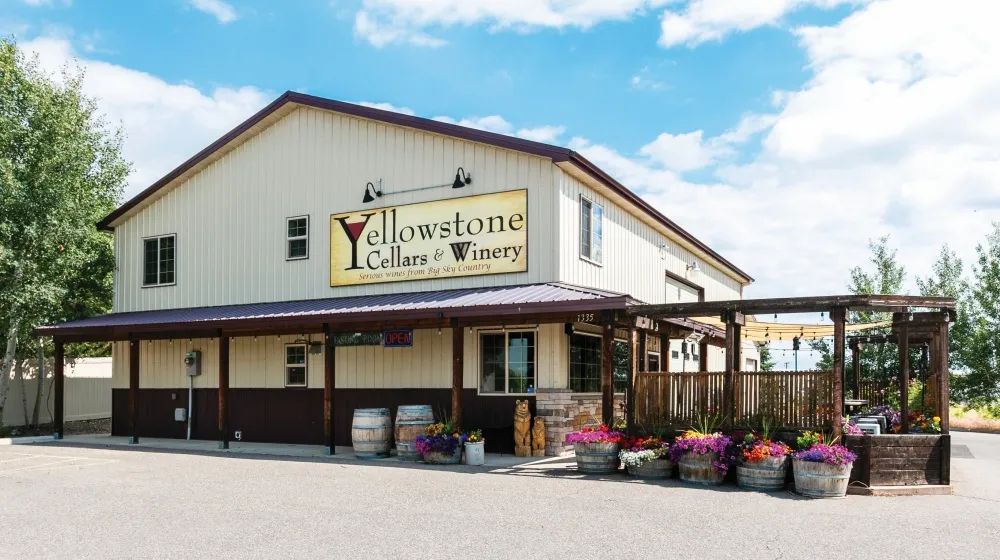 Yellowstone Cellars & Winery 1335 Holiday Circle
But what if one is a complete neophyte when it comes to wine? Expert suggestions will come in handy, for sure. For this purpose, I turned to Sarah Skarsten, the new owner of Yellowstone Cellars and Winery. Sarah's father, Clint Peck, started the winery more than a decade ago and grew it into the successful business that it is today. So now, it's Sarah's turn to take over the family business together with her husband Brandon to keep making the delicious wines Clint Peck has gotten us used to.
Talking to Sarah about wine and food is a joy. Not only is she very knowledgeable about the qualities of all the varieties they offer at the winery, but she is also a talented cook with a natural ability to marry flavors in a way that will make both food and wine shine.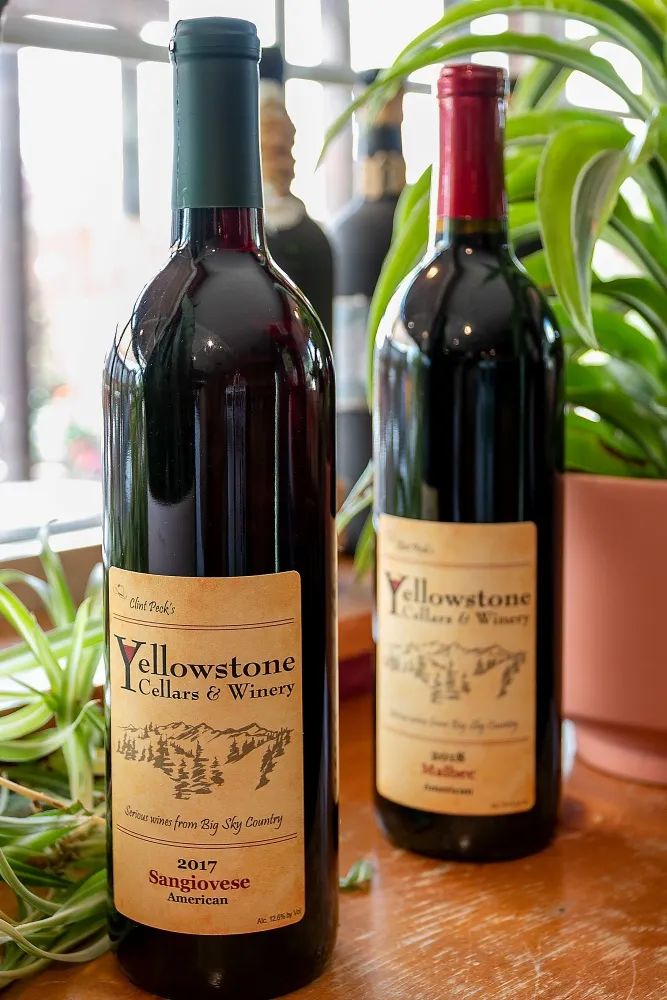 "Let's start with this Sangiovese," she says, pulling a bottle of this Italian classic off the shelf. "It has a lot of acidity, and it will cut through other flavors - especially big, heavy flavors. Nice soft tannins. Medium body. Since it is an Italian wine, it will naturally go really well with Italian food. This is my favorite to add to rich sauces like a ragù. Not only does the wine add some sweetness to the sauce, everything about it complements the food. It is also nice with roast pork, tomato-based pasta dishes, and even pizza."
We move on to a bottle of Malbec, a deep purple-red with bold flavor and high acidity. A French varietal that struggled to compete with other famed Bordeaux reds due to poor resistance to pests and weather, found a great home in Mendoza, Argentina, and it became one of the country's best-known exports. An ideal wine for grilled red meat, roasted prime rib, or ribeye steak. Yellowstone Cellars' Malbec is not from Argentina, however. Instead, the grapes (like all varieties imported by the winery) come from two vineyards in Washington's Yakima Valley. The perfect area for growing premium Malbec grapes thanks to its volcanic bedrock, shallow, silty soil, and arid climate.
A fellow South American wine, Carménère, is next. Originally from Bordeaux, it was thought extinct after the phylloxera epidemic decimated Europe's vineyards in the late 1800s. However, it resurfaced in Chile in the 1990s and became the country's signature grape. Sarah says this very dark in color wine is "very different, you either love it or hate it. It's earthy, with green pepper flavor, smoky, sharp and spicy - almost reminiscent of the forest floor, rich & earthy." It pairs well with spicy Mexican dishes like a Chili relleno, dishes with lots of cumin, or red meats.
The wine that follows is unique to Yellowstone Cellars. It is called Sarah's Blend, and yes, Sarah is the one who experimented and mixed different varieties to obtain this red. "It is 50% Cabernet franc, 25% Carménère, and 25% Petit Verdot," she explains. "It is perfect with barbecued ribs, pork roast, prime rib, and even pizza...anything with some acidity."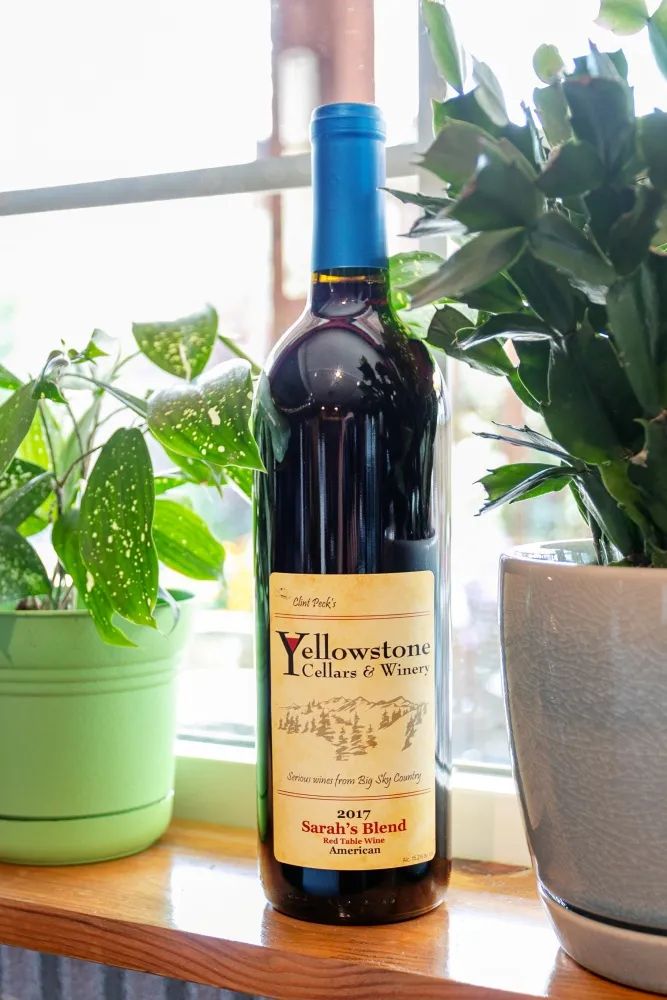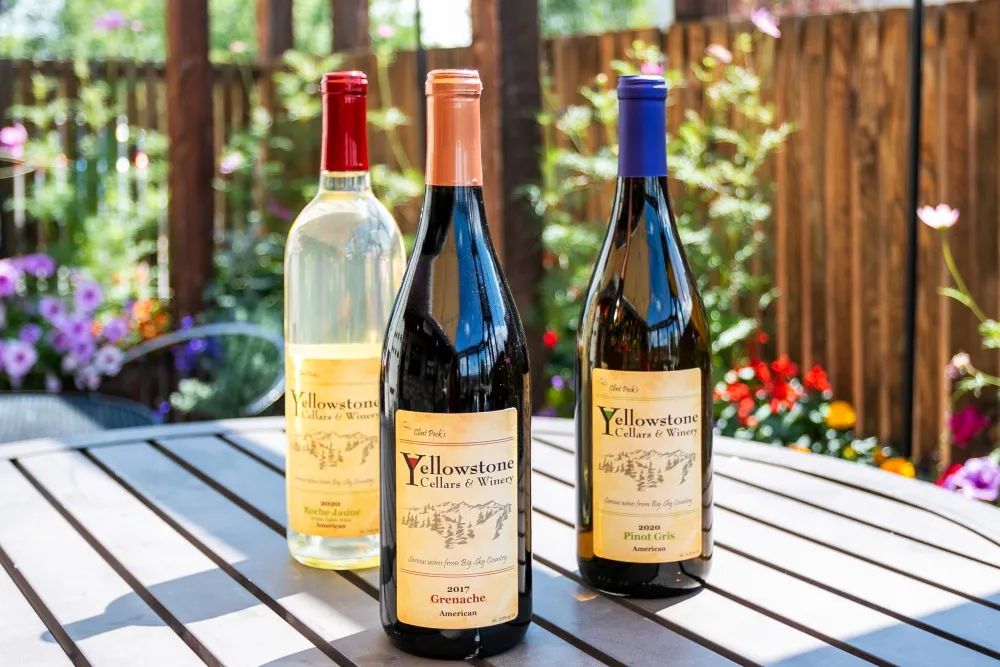 Moving on to white wines, we discuss the winery's Pinot Gris - a classic, light-bodied, tart wine with stone fruit flavors like pear, peach, or overripe apple. "Pair this wine with lighter dishes, salads with a vinaigrette dressing like a pear, prosciutto, and gorgonzola salad. Also perfect with fish and seafood, it will bring out the sweetness in most fish, from halibut to salmon; it also works well with a shrimp ceviche or scallops. More distinct tasting fish dishes like tuna tartare or sushi pair well with Grenache, a very light-bodied and fruity wine. Similar to Pinot Noir, Grenache has very soft tannins and a fruit leather taste."
Roche Jaune, another white wine variety, is a mix of 86% Sauvignon Blanc and 14% Semillon and has a great balance of sugar and acid. "Sauvignon Blanc is crisp and citrusy, and the Semillon gives it a honeycomb sweetness," Sarah explains. "It is a smooth, beautiful dessert wine. I love it with a fruity dessert, like my dad's signature Brazilian grilled pineapple, or a pineapple upside-down cake, a Pavlova with berries, maybe an orange and poppy seed cake, angel food cake, or strawberry shortcake. It is not the wine to choose for a rich chocolate cake."
Sarah has one more bit of advice. "You drink what you like with what you like to eat. Experiment and try different pairings and find out what you like. And as a side note, most of our wines go really well with a bowl of popcorn. Even champagne or sparkling wine. The bubbles and the saltiness are simply wonderful together."
Yellowstone Cellars and winery offers live music every Friday and Saturday, 7-9 PM. For music bookings contact Sarah at (406) 239-1268.
The winery's annual Grape Stomp will take place on September 25. This is a free event suitable for all ages.
Looking for some unexpected pairings to bring to your next gathering? Try these unusual combos:
cookies and Riesling
salted nuts and Merlot
PB&J sandwiches and prosecco
truffle fries and Pinot Noir
popcorn and champagne
Quick pairing tips:
Choose wines that are either congruent with the food (amplifying shared flavors) or complementary (contrasting flavors)
Wine should always have more acidity and sweetness than the food
High-fat foods balance strong tannins in red wines
Salty foods pair well with bubbly wine
Earthy foods find their match in earthy wines
Originally printed in the September 2021 issue of Simply Local Magazine
Never miss an issue, check out SLM's digital editions here!