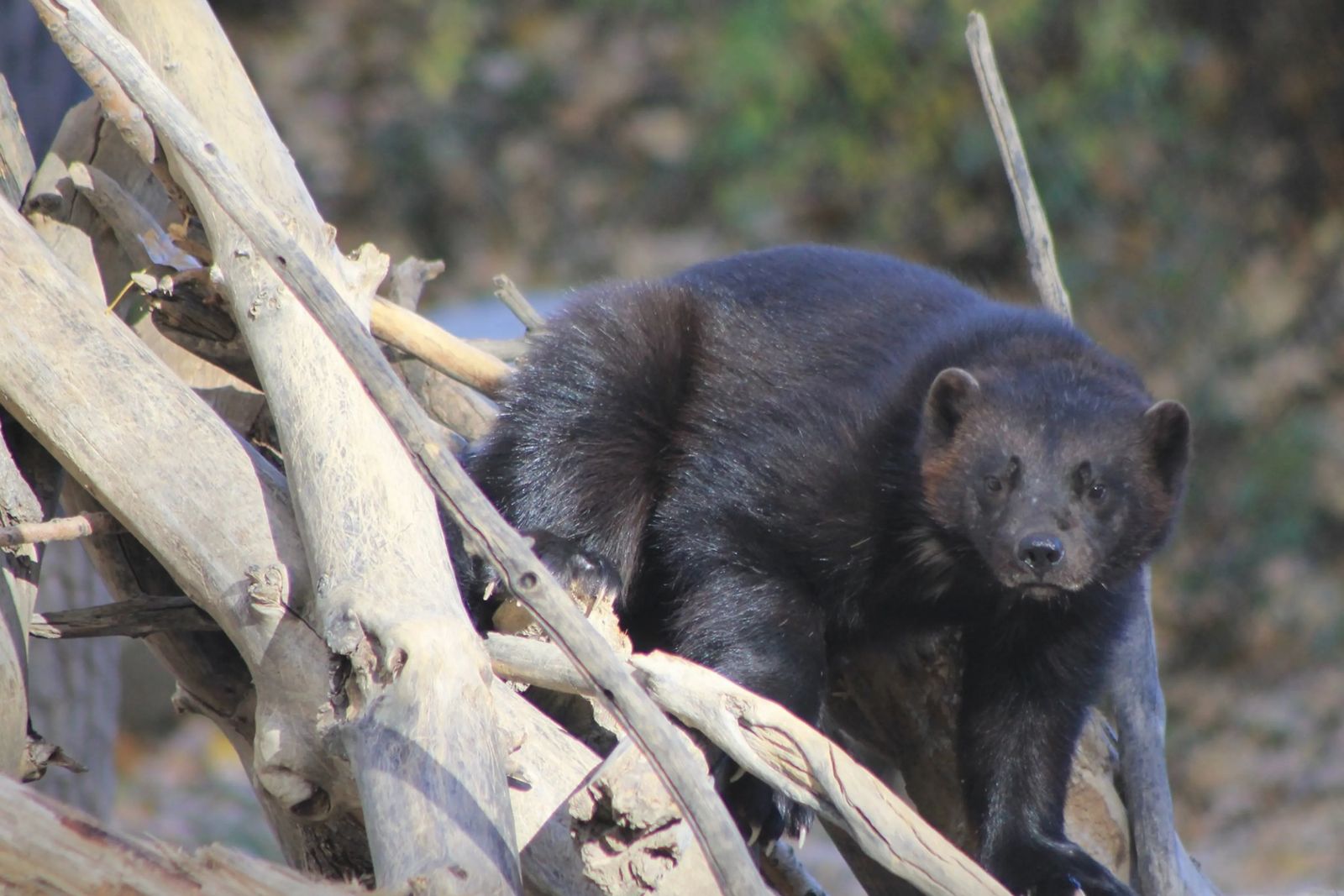 Passing of the Baton:
ZooMontana Wolverine to Predict Super Bowl LV
January 26, 2021 | ZooMontana Media Release
Billings, MT | ZooMontana It's the end of an era. ZooMontana Grizzly Bear, Ozzy, is officially passing the baton of predicting Super Bowl winners to another Zoo resident, Sid the Wolverine. After suffering the embarrassment of making the wrong pick last year, Ozzy has decided it's time to throw in the towel; to make room for the next generation of Super Bowl predictors. Sid, a 32-pound male Wolverine from Sweden, hopes to be able to fill his massive pawprints, becoming a national sensation in his own right after he methodically attempts to predict this year's Super Bowl champion - either the Kansas City Chiefs or Tampa Bay Buccaneers.
Alas, in the eyes of ZooMontana's staff, Ozzy will amble into prediction retirement a winner. Incredibly, Ozzy had an overall success rate of 75%, thus securing his place in history as one of the elite animal Super Bowl predictors in the nation. Sid will kickoff his prediction career on Monday, February 1, 2021 at 9am, when he will predict this year's champion in a joint effort between ZooMontana and the Big J Show of Hot 101.9. (Be sure to tune into ZooMontana's Facebook page).
In his Super Bowl predicting debut, Sid the Wolverine will choose between two pâtés, both made of a delicious meat mixture. The pâté that is eaten first will be this year's projected Super Bowl winner. Have no fear, each pâté will be identical, ensuring no favoritism. Ahmari, ZooMontana's female Wolverine, hates football and will have no part of this nonsense, reveals Zoo executive director, Jeff Ewelt.
About ZooMontana
ZooMontana is a nonprofit 501 (c) (3) educational organization committed to the best in animal care, conservation, and wildlife education. As Montana's only Zoological and Botanical Park, ZooMontana is dedicated to wildlife education and conservation. The Zoo is located at 2100 S. Shiloh Rd. in Billings, MT just off the Zoo Drive exit (443) of Interstate 90. Find the Zoo on the web at zoomontana.org and on Facebook. ZooMontana is open every day at 10:00 am and is accredited by the Association of Zoos and Aquariums.