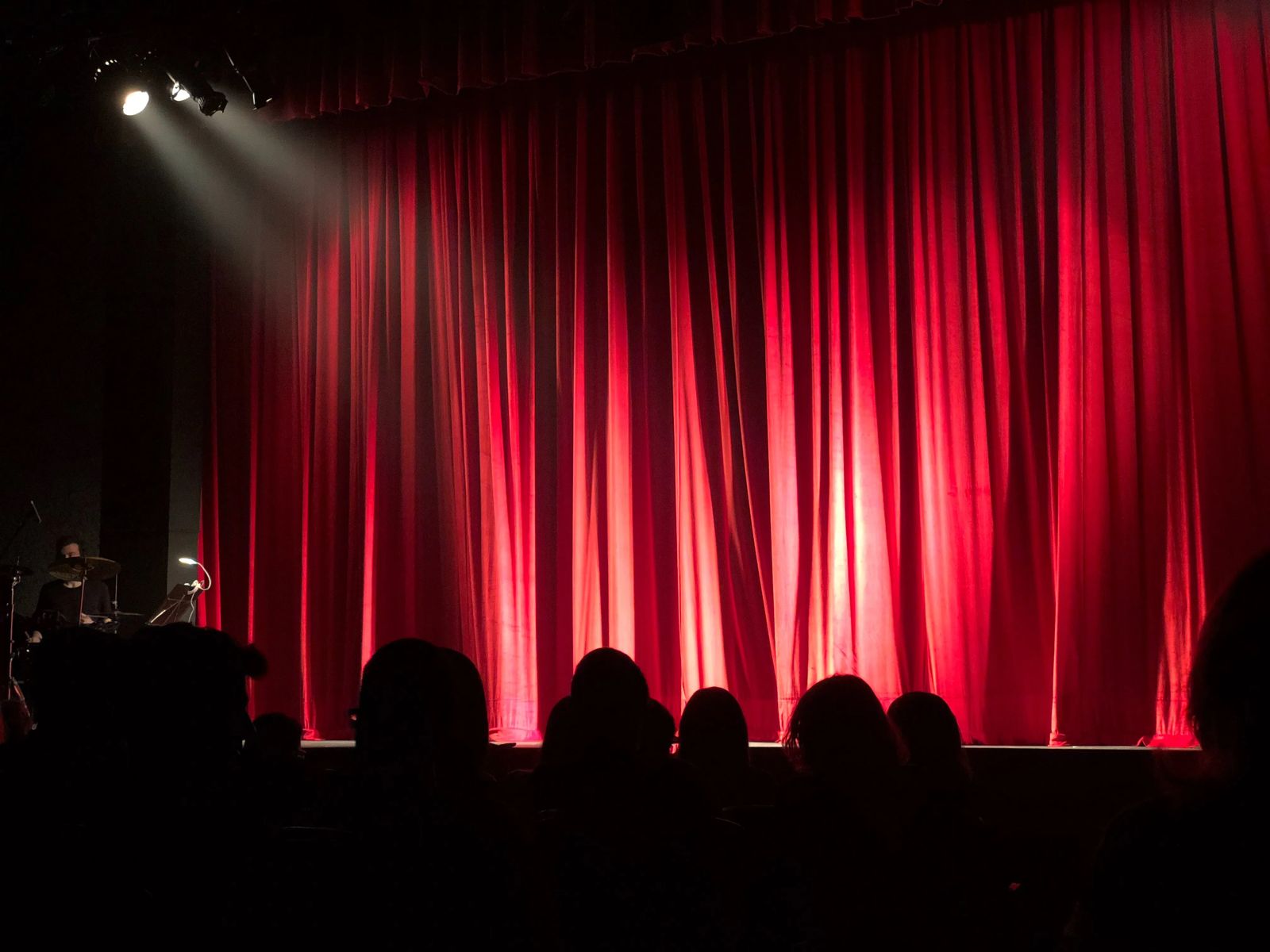 NOVA's 2023-'24 Season Schedule
July 24, 2023
NOVA Center for the Performing Arts MEDIA RELEASE
BILLINGS, MT | NOVA Center for the Performing Arts announces its 2023-'24 season, slated to debut in September. So, mark your calendars and get those tickets for a season that is filled with new, classic, fun, and dramatic theater and events!
SEPTEMBER
September 15, 16, 17 & 22, 23, 24 | Stuart Little, Directed by DeLaney Hardy Ray - The tale of a lovable mouse who is born into an ordinary New York family, just trying to survive the great big world. A Youth Conservatory production.
OCTOBER
October 13, 14, 15 & 20, 21, 22 | Orpheus and Eurydice, Directed by Janie Sutton - This tragic love story tells of losing someone you love and having the opportunity to get them back if you can follow one simple rule. A NOVA Opera production.
NOVEMBER
November 10, 11, 12 & 17, 18, 19 | Ken Ludwig's The Game's Afoot, Directed by Gustavo Belotta - In this comedy, an eccentric stage actor known for his portrayal of Sherlock Holmes invites colorful characters for a weekend of games that turns deadly.
DECEMBER
December 7, 8, 9, 10 & 14, 15, 16, 17 | A Christmas Carol, Directed by Gary Treglown - A beloved NOVA Christmas tradition, which lots more music, both new and traditional, including the same characters and insights of the original.
JANUARY
January 12, 13, 14 & 19, 20, 21 | Gaslight, Directed by Glenda Brauneis - The story that gave rise to the term "gaslighting", when the manipulation and sinister trickery of a cruel husband leads his wife to believe she is insane.
FEBRUARY
February 9, 10, 11 & 16, 17, 18 | The Most Epic Birthday Party Ever, Directed by Janie Sutton - A fun musical! What happens when sibling rivalry reaches epic proportions, without a single adult in sight. A NOVA Youth Conservatory production.
MARCH
March 8, 9, 10 & 15, 16, 17 | Barefoot In The Park, Directed by Brent Nice - The comedic story of newlyweds trying to make a home in a tiny New York apartment, while dealing with their wacky neighbors and meddling family.
APRIL
April 12, 14 & 19, 20, 21 | Cinderella, Directed by Jan Michael Kliewer - The operatic retelling of the fairy tale, creating a most unique story, matched with a sparkling magical score. A Rimrock Opera Foundation production.
MAY
May 10, 11, 12 & 17, 18, 19 | Tuck Everlasting, Directed by DeLaney Hardy Ray - "What would you do if you had all eternity?" Winnie Foster, yearning for adventure, meets the Tuck family and gets more than she could ever imagine. A NOVA Youth Conservatory production.
JUNE
June 14, 15, 16 & 21, 22, 23 | Brigadoon, Directed by Precious McKenzie - A delightful musical about two American tourists who stumble upon a misty Scottish burg that only comes to life once every 100 years.
In mid-September, NOVA opens their new season with the well-loved mouse known as Stuart Little. Stuart, born into a regular human family, has adventures aplenty in this Youth Conservatory production directed by DeLaney Hardy Ray. October brings the tragic love story of love and loss in the opera Orpheus and Eurydice, directed by Janie Sutton. Gustavo Belotta directs the November comedy, Ken Ludwig's The Game's Afoot, a fun parody that centers around a murder mystery game-weekend. A death occurs and the eccentric host must don the Sherlock Holmes persona he only plays on stage. NOVA's Christmastime performance of A Christmas Carol arrives in December with a musical twist. Directed by Gary Treglown, traditional and familiar songs will fill the stage, telling the well-known tale.
The new year, 2024, opens with January's production of Gaslight. This tense and frightening story, directed by Glenda Brauneis, tells of a cruel husband bent on making his wife doubt her own reality. February brings a fantastic time for the entire family with another Youth Conservatory production, The Most Epic Birthday Party Ever. A fun birthday party becomes much more as the young party goers must prove themselves when the adults suddenly vanish. This adventure in run-away sibling rivalry will be directed by Janie Sutton.
As springtime approaches NOVA brings the Neil Simon classic, Barefoot In The Park to the stage in March. This "opposites attract" comedy with newlyweds Corie and Paul Bratter highlights the struggles of compromise and acceptance. Then, in April, In conjunction with the Rimrock Opera Foundation, NOVA presents the opera Cinderella. This beautiful opera by one of the few women composers at the time, Pauline Viardot, retells the fairytale by Charles Perrault, and will be helmed by guest director Jan Michael Kleiwer. May 2024 brings the novel Tuck Everlasting to life with a cast of young performers. Directed by DeLaney Hardy Ray, this classic story asks the question of the players and the audience "What would you do if you had all eternity?"
The 2023-24 season ends on a fantastical note with the musical Brigadoon, directed by Precious McKenzie. This tune filled story, set in Scotland, tells of an enchanted village that "awakens" only once every one hundred years.
CLASSES & FUNDRAISERS:
Included in the season is a full slate of fun and inventive improv comedy, a full schedule of after-school classes in music and acting, plus pop-up classes to watch for. The fall semester runs September through December with the spring semester running January through March. Classes are open to all ages, kindergarten through 12th grade. Summer classes will be in full swing throughout the summer of 2024 as well.
Annual fundraisers for NOVA include the season opener Reds, Whites, and Brews in Saturday, September 9 at NOVA, the Auction of Arias that coincides with the production of Orpheus and Eurydice, October 15 at McCormick Cafe, For the Love of the Arts February 14, 2024 at NOVA, and Opera Fest, featuring singers from Cinderella, April 13, 2024 at Hilands Golf Club in Billings.
NOVA Center for the Performing Arts is a non-profit community theater that depends on the generosity of sponsors, donors and volunteers to provide all that is offered. Box office hours Tuesday-Friday 3:00PM - 7:00PM and one hour before each performance. Please call 406-591-9535, or visit our website, novabillings.org for more information or tickets to any event.