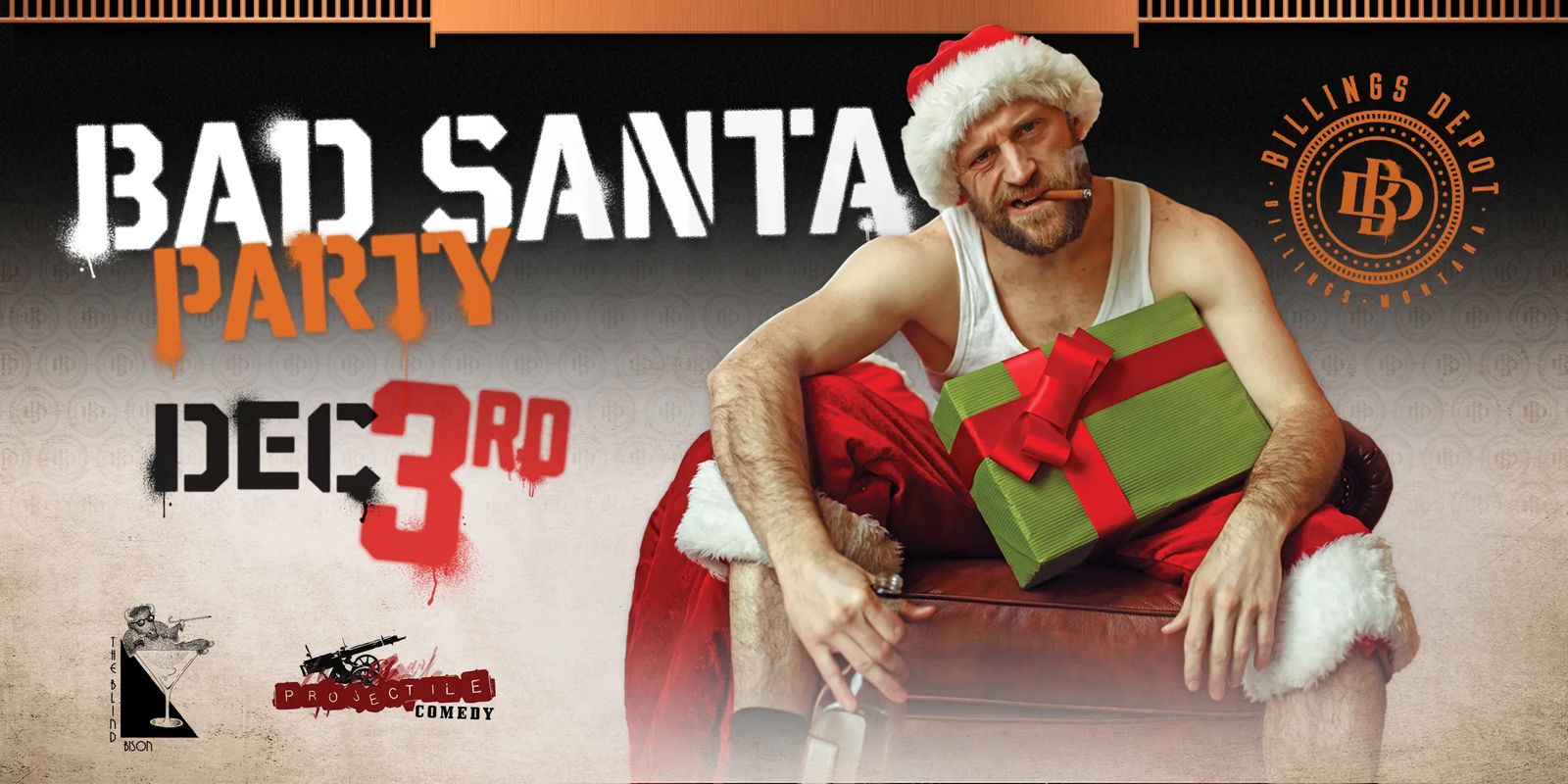 A Little Bit Naughty & a Little Bit Nice at the Depot's Bad Santa Party
November 23, 2021
You've heard of The Polar Express at the Depot? Well, this is not that. At all. "So don't bring your kids," laughed Michelle Williams in a recent video promoting the Depot's Bad Santa Party. Especially since this evening is entirely for the ages 21 and older crowd. Yes, the Billings Depot is throwing the baddest holiday party of the year, an evening that will include boozy cocktails from Blind Bison, naughty elves from Projectile Comedy, and Mrs. Claus' dance party, featuring DJ Benefit. Mark your calendars for December 3, 2021 and get your tickets today!
Whether you're naughty or nice, you'll love the Bad Santa Party's activities:
Naughty Mrs. Claus costume contest
Holiday Twister
Fruitcake Eating Contest
Musical Elf Chairs
Fishing for Misfit Toys
and more!
You better believe there will be prizes for best Naughty Mrs. Claus costume and winner of the Fruitcake Eating Contest!
You're welcome to come wearing your favorite ugly holiday sweater, holiday costume, or naughty Mrs. Claus costume. Dressed in your holiday finest...sketchiest(?) you'll definitely want to get your pic snapped with Bad Santa while enjoying all kinds of other unexpected activities and surprises throughout the evening.
Tickets are $30 each and come with 2 tickets for beer, wine or activities. Additional tickets will be available for purchase at the event. Only ages 21 and older may attend.
Bad Santa Party @ The Depot | December 3, 2021 @ 6-10pm
1909 Society members will get VIP treatment and will get a pass to cut the line for Santa photos.