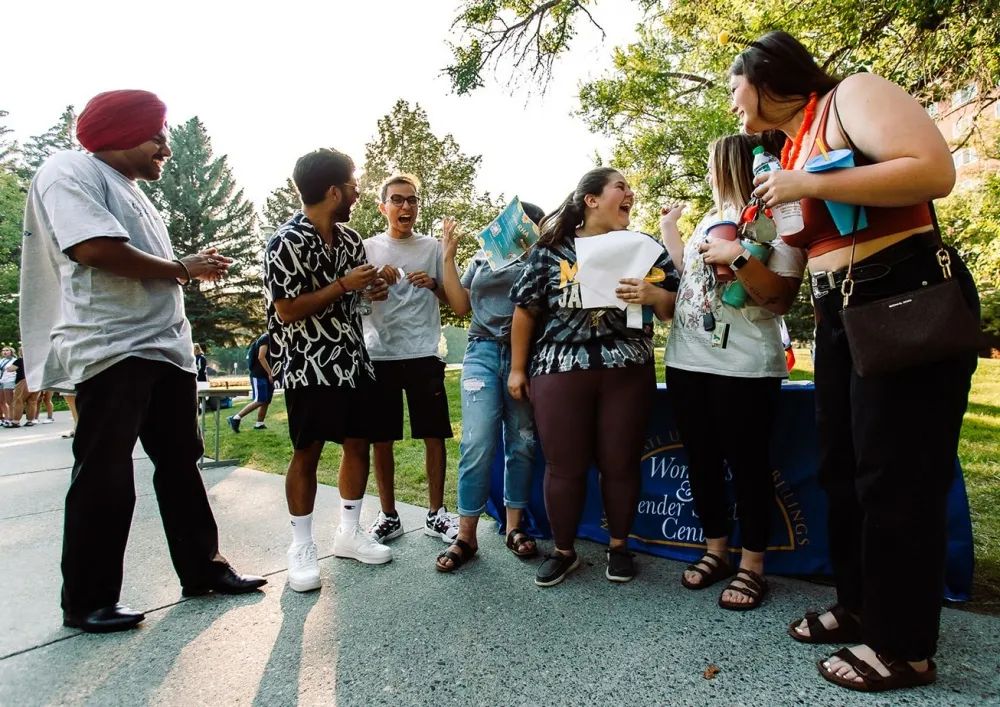 MSU Billings campus, fall 2022 | photo courtesy of MSUB
MSUB MINUTE: Enrollment Up in Key Areas for MSU Billings
December 2022
Montana State University Billings welcomed its largest freshmen class in three years this fall with increases in military-affiliated, Hispanic, and Native American student enrollment. Retention rates for first-time freshmen and transfer students exceeded targets set by the newly formed Retention and Graduation Council, and a record-high number of students are also taking online or HyFlex classes, reaffirming that MSUB is offering the right learning modalities to meet the needs of their students.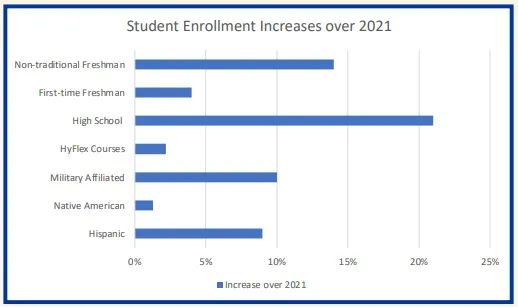 At its official 15th class day count, 4,057 students were enrolled, with 2,322 students at the University campus and 1,735 enrolled at the City College campus. "We have intentionally increased our recruitment efforts to better serve students from a wider range of backgrounds," said MSUB Chancellor Stefani Hicswa.
Last year, MSUB developed a comprehensive retention and graduation plan, which developed intentional strategies for retaining students and shortening the time to degree completion and established institutional retention and graduation rate targets for the next five years. Early results of this initiative showed a 3.6 percent increase in fall 2021 to fall 2022 retention rate for first-time freshmen and transfer students.
Additional highlights from MSUB's fall 2022 enrollment data include:
Health and Human Performance 3+2 program (includes a combined bachelor's and master's program) enrollment increased by 94%.
Registered Nurse to Bachelor of Nursing program enrollment increased by 37%.
Master of Clinical Rehabilitation and Mental Health Counseling program enrollment increased by 25%.
Master of School Counseling program enrollment increased by 22%.
Bachelor of Business Administration - Finance Option enrollment increased by 39.5%.
Computer technology associate programs saw an enrollment increase of 23%.
Fire science associate program enrollment increased by 50%.
Associate in Nursing enrollment increased by 14%.