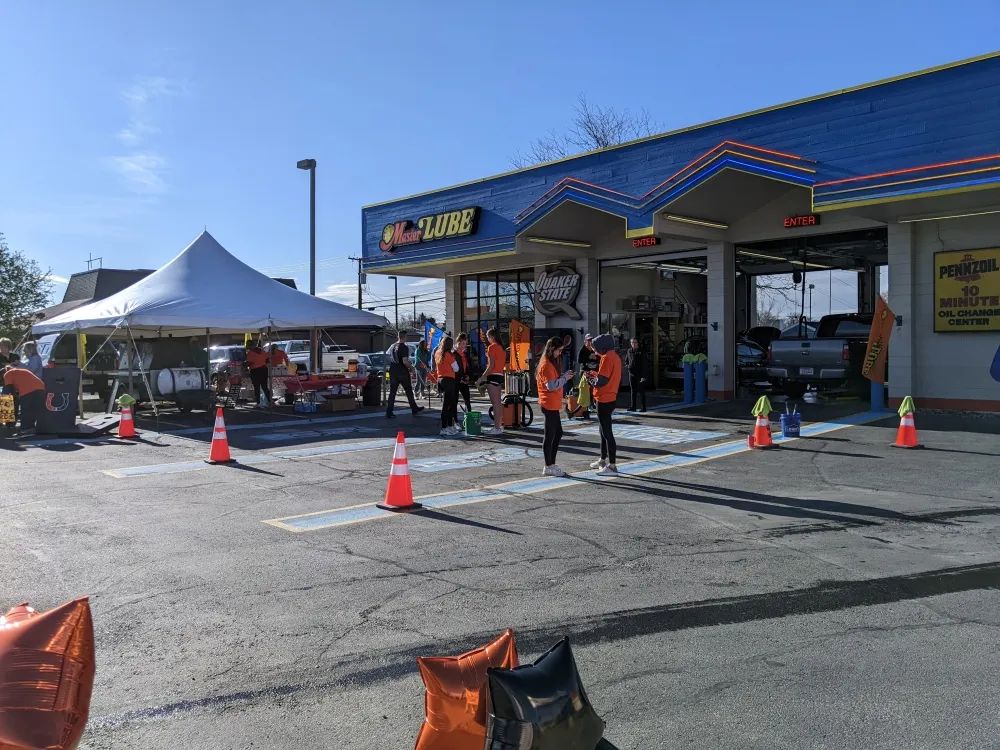 MasterLube Shows Up for Grads
May 19, 2022
In Billings, MasterLube is almost synonymous with graduation. The MasterLube company consistently shows up for graduates and consumers across the region know and appreciate their efforts for students in both Billings and Laurel.
From the mural contest to the huge fundraising day supporting the alcohol-free all-night grad parties, MasterLube leaves a major impact on these schools and students. And while most are aware of their fundraisers, few may be aware of just how far their generosity reaches.
Each year, on average, MasterLube Grad Day raises over $60,000 for Billings Senior, West, Skyview, Central and Laurel High Schools. That one day is so lucrative, in part, because MasterLube makes sure it is. "We don't keep a single penny, even to cover supplies or labor. We pay our staff for the day and buy our supplies, but we keep none of the money that comes in – everything goes back to the kids," says President and CEO Zane Luhman. The dedication to these kids started back in the early '90s and is fueled by a company principle of generosity.
During the 2022 Grad Day, which took place on May 14, Masterlube serviced nearly 1,000 cars among their five locations. Students, parents, and the community do a ton to make the day a festive one. Partners like 360 Office Solutions, Sweetheart Bakery, Pepsi, Coke, and even some of their suppliers donate goods toward the events.
"This community has supported us for 41 years, so giving back is important to us," Luhman continues. "We wanted to help ensure kids have a safe place to celebrate. We want to set these kids up for success. It's an important night for the kids, and an important night for the community."
The Billings community not only appreciates the Grad Day Fundraiser but looks forward to the War of the Walls – the mural contest between the five schools. Announcing the contest kicks off the events of grad season and helps build a relationship between the school and the MasterLube location they're working with. Senior High's mural won for 2022 – created by artist Madeline Thompson.
The mural contest is directed mostly by the schools and the parents volunteering to help plan Grad Day. They work with the art department to get submissions and select a winner, then Billings Paint Center covers the cost of supplies for the murals to be painted as well as helps the kids through all aspects of bringing their vision to life. Their location on grand has photos of all the murals painted over the years.
Why pour all of this work into the area schools? "It's all for the kids. We have the pleasure of partnering with them on it, but it's not for us, it's for them," Luhman summarized.