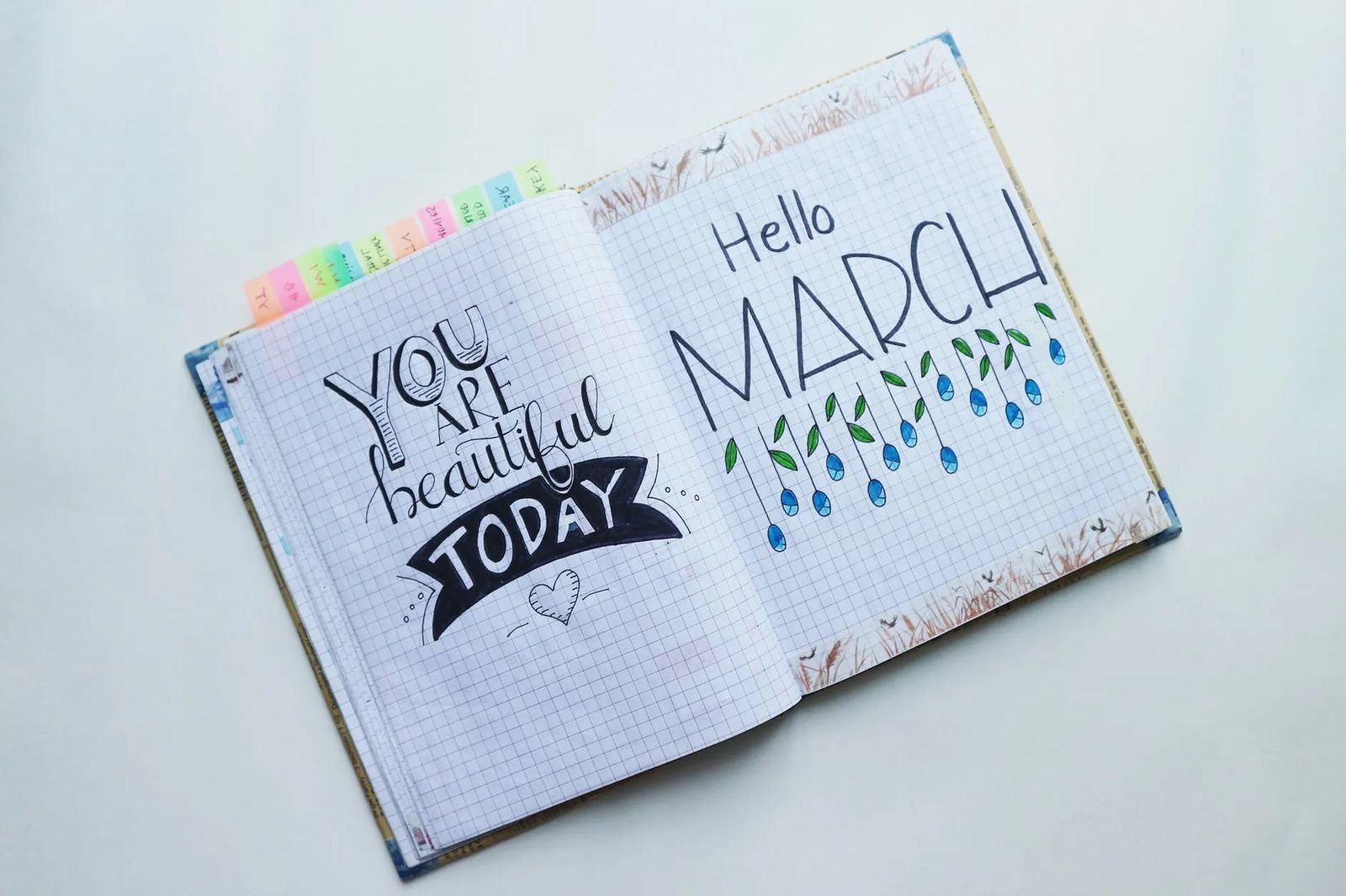 March 2020 Family Fun Freebies
March 2, 2020 | by b davis
March can be such a fun month! Daylight savings (March 8) means more sun light later in the day to enjoy the warming temperatures, spring officially begins, and the fun St. Patrick's Day festivities! Celebrate all that the month has to offer as a family with these upcoming FREE events!
BILLINGS PUBLIC LIBRARY
Wednesday/Friday Fun at the Library, 3-4:45pm– Play games and build LEGOS from 3-4:45pm, every Wednesday and Friday at Billings Public Library in the Craft Corner!
Friday Night Fun: Oreo Tasting – Friday, March 6, 6:30-8:30pm. Did you know that Oreos now come in a wide variety of flavors? We'll do a blind tasting of different ones to see if you can match the flavor to the cookie
READ to a Dog – Saturday, March 7, 11am-12pm. Each reading child will sign up for one 15 minute time with a dog of their choice. Sign up happens on the day of the program. READ to a Dog program is a chance for children to read to a dog one on one. Sometimes, children may have a difficult time reading, and reading to a dog can bring a feeling of non-judgment, which makes reading a more relaxing and fun experience. With bringing the Intermountain Therapy dogs here, it creates that relaxed feeling in a safe and comfortable environment.
Spring Make and Take Craft – Monday, March 9, 3-5pm. Celebrate the arrival of Spring this month with a fun Make and Take Craft. Join us in the Children's Craft Corner and make a cute nest for baby birds. All children younger than 8 years old must be accompanied by an adult for supervision.
Friday Night Fun: Women's History Night – Friday, March 20, 6:30-8:30pm. Join us as we celebrate Women's History month with a screening of the film On the Basis of Sex - Future Supreme Court Justice Ruth Bader Ginsburg launches her career fighting for gender equality by proving discrimination "on the basis of sex" is unconstitutional, this film is rated PG-13. Refreshments will be provided.
Pet Partners: Read with Me – Saturday, March 21, 11am-12pm. Join us on the 3rd Saturday of the month for Read with Me! Each reading child will be able to sign up on the day of the program and have a chance to read to one dog. Read with Me is a special initiative of the Pet Partners Therapy Animal Program
Yoga Story Time – Thursday, March 26, 4-5pm. Join us for a special Spring-themed Yoga Story Time. BYOM (Bring your own mat) but mats are also available to borrow. No registration required, just show up on time. Yoga Story Time is facilitated by a certified yoga instructor.
Dogs with Jobs – Saturday, March 28, 10:30-12:00pm. Working dogs are more than pets, they are trained to assist in their community. We will meet some amazing working dogs and learn about their training. No registration is required and all children and families are welcome.
MONTANA AUDUBON CENTER
Open House– Saturday, March 21, 11am-3pm. Open House at the Montana Audubon Center is a great time to explore the great outdoors and ask a naturalist any questions you might have.
DOWNTOWN BILLINGS
Downtown Litter Pick Up: GoUnite Community Project – Sunday, March 1, 8-10am. Come help us clean up downtown Billings! Liberty & Vine Country Store posted a video of downtown Billings a few months back and mentioned that if we want a cleaner city, it starts with all of us who love this city, so let's pitch in and make a difference! Meet in the parking lot at Liberty & Vine (2019 Montana Ave) at 8am and gather garbage for approximately two hours, then head back to L&V for breakfast burritos courtesy of Karrie with Cut-N-Rust. We love downtown, as most of GoUnite's events are there, and we are honored to help Liberty & Vine in their efforts to cleanup downtown! Bring your own gloves. Garbage bags will be provided. Anyone and all ages are welcome to volunteer with us! Please RSVP to volunteer here: https://gounitebillings.com/downtown-litter-pickup
Wise Wonders: First Free Friday Night – Friday, March 6, 5-9pm. Visit Wise Wonders every first Friday of the month for free from 5pm to 9pm!
Billings First Friday's 2020 – Friday, March 6, 5-9pm. Invite your friends, family, colleagues, neighbors and more to spend each and every First Friday in the heart of our community. First Fridays in downtown Billings offer up a monthly glance of the best our downtown community has to offer after 5pm. Many downtown shops extend their hours, restaurants feature diverse menu options, local entertainment and artists are highlighted, & monthly themes offer a variety of unique, fun experiences for the whole community to enjoy. First Friday is coordinated and promoted by the Downtown Billings Alliance.
First Friday at YAM – Friday, March 6, 5-9pm. Stop by the YAM every First Friday! Each month the museum will feature either an artist, musician, or lecture series. Free parking and free admission to our current art exhibitions.
St. Patrick's Day Parade & Celtic Fair – Saturday, March 14, 10am-3pm. A tradition in the Billings community for 38 years, this parade celebrates a cherished part of our heritage and features over 60 floats. This celebration takes place the weekend of St. Patrick's Day and is accompanied by the corresponding outdoor Celtic Fair. The Parade, Celtic Fair & Street Party fill the streets below Skypoint with the scent of street food and the sound of Irish dance music, cloggers, bag-pipers, and celebration. Both the Celtic Fair & Street Party include stages with programmed entertainment and amplified music setting a festive atmosphere for locals as they enjoy food for the occasion from outdoor family-friendly activities, food trucks, and local restaurants. Don't forget that Kicking Karma will be rocking out under the Hooligan's Sports Bar Stage from 12PM-4PM!
HOME DEPOT
Kids' Workshop: Binoculars – Saturday, March 7, 9-12pm. Set out on an adventure with your child in this Binoculars Workshop. Kids develop hands-on skills by gluing, hammering and more. With help from parents and Store Associates, your child will create their own pair of binoculars to take home. All Kids Workshop attendees must be accompanied by a parent or adult at all times. All kids get to keep their craft, receive a FREE certificate of achievement, a Workshop Apron and a commemorative pin while supplies last.
LOWES
DIY Kids' Workshop – Saturday, March 14, 9-12pm. It's tournament time! Sign your little DIYer up today to build this fun Tabletop Basketball game. Space is limited, so register today!
BARNES & NOBLE
Storytime and Activities Featuring How to Catch a Dinosaur and How to Catch a Unicorn – Saturday, March 7, 11am. Find dinosaurs and unicorns at Storytime! We're reading two adorable rhyming stories followed by fun activities - join us!
Wings of FireFanWing Fan Fest – Saturday, March 7, 2pm. The dragons are ready to meet their destiny! Join us for a scavenger hunt, activities, giveaways, and more at this special celebration for the newest book in the beloved Wings of Fire: Legends series.
Storytime and Activities Featuring Pete the Cat: The Great Leprechaun Chase – Saturday, March 14, 11am. Will it be Pete the Cat's lucky day or will he learn that luck takes work in this charming book? Find out at Storytime, and stay for delightful activities afterward!
Storytime and Activities Featuring Pig the Tourist – Saturday, March 21, 11am. What's the best way to behave in a faraway place? Pig the Pug teaches us at Storytime! Join us for fun activities after the reading.
RIMROCK MALL
JCPenney Kids Zone – Saturday, March 14, 11am-12pm. Create a magical guardian door ornament.
MICHAELS
Free Events for Kids – Sunday, March 8-Friday, March 13. All week long, Michaels kid's classes are free, including the supplies! Parents must remain on the premises. Check out their website for exact times and crafts.
METRAPARK
Home Improvement Show – Friday, March 6, 12-8pm. Saturday, March 7, 9-6pm. Sunday, March 8, 10-5pm. Rimrock Promotions, the region's number one Home Show Producers, presents the Spring Home Improvement Show. Find indoor and outdoor home improvement products and get advice from the experts. Siding, decking, home decor, lighting, bath fixtures, lawn care, home spas, and more can be found at the Home Improvement Show! The show is free to the public.