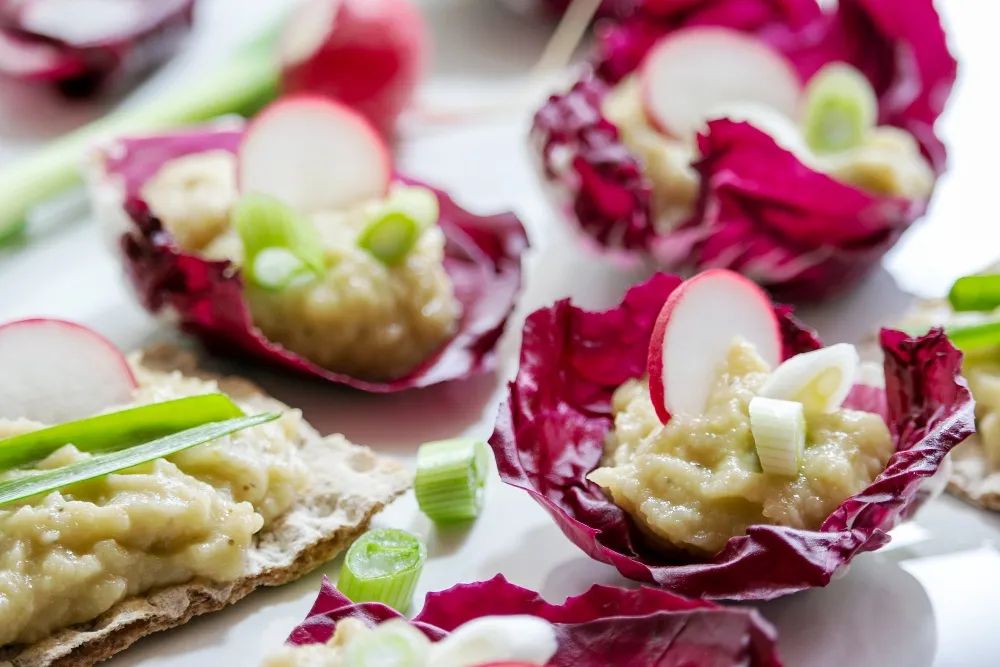 Make This: Roasted Eggplant Dip
June 2022
article & photos by renata haidle
This flavorful eggplant spread can be found in most Southeast European countries and the Middle East. Local varieties are known as baba ganoush in Turkey, melitzanosalata in Greece, or simply as eggplant salad in Romania and Israel. The base is roasted eggplant, puréed with oil and onion. Mayo, roasted bell peppers, garlic, or tahini can be added to make different versions. This particular recipe originates from Romania, where it is a staple at the summer dinner table. You can serve it as an appetizer or as a light lunch.
Ingredients
2 eggplants
¼ sweet onion (3oz)
¼ cup vegetable oil, such as canola
1 teaspoon salt
Makes 8-10 servings.
Directions
In aluminum foil, wrap each eggplant and roast at 450 F for 80 minutes. Let the eggplant cool to room temperature, then remove and discard the charred skin. In a colander, place the roasted eggplant flesh, sprinkle with salt, and let drain for 30-45 minutes.
In a food processor, purée the eggplant with the remaining ingredients. The result should be a smooth, silky spread. Refrigerate until ready to use. The spread will keep for 4-5 days in an airtight, refrigerated container.
Serve with raw vegetables, crackers, bread slices, or tortilla chips.
Originally printed in the June 2022 issue of Simply Local Magazine
Never miss an issue, check out SLM's digital editions here!