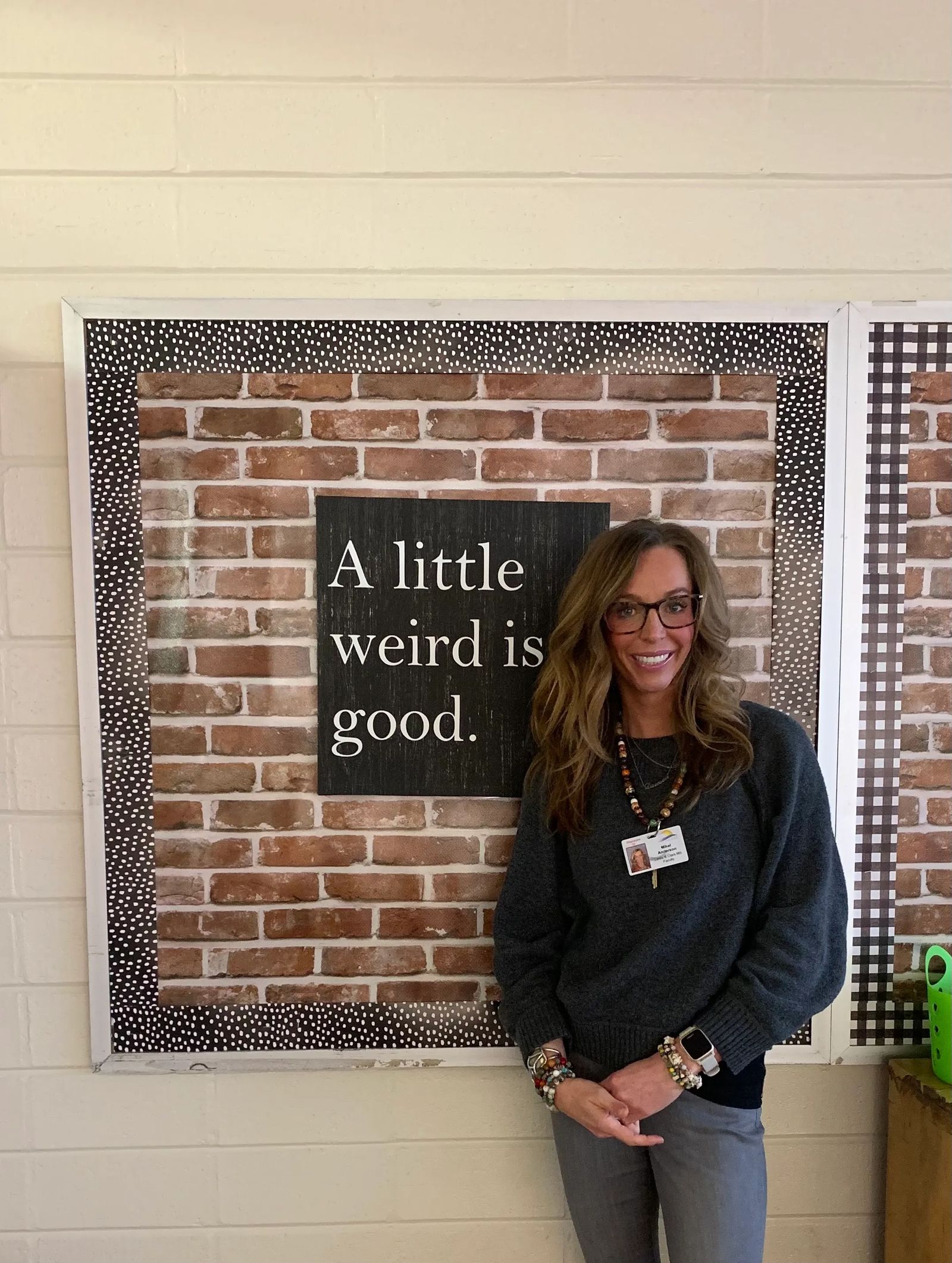 Local Teacher Spotlight: Mikel Anderson
February 10, 2022
This month we're fortunate to have another fabulous Billings teacher to highlight! Many students throughout our community have had the opportunity to have Ms. Mikel Anderson as their teacher, and I have no doubt that their time in her class is one they'll treasure forever.
Mikel has this special ability to shine a light, and really make you feel seen and special for being you. She's warm, welcoming, intelligent, and charismatic. No offense to my primary teachers, but I wish I could be in Ms. Anderson's class!
Mikel began her career teaching 2nd Grade as a freshly graduated 21-year-old at Elder Grove in 2008. After three years, she was hired to teach kindergarten at Central Heights, the same year she completed her master's degree in Reading. Mikel chimed in, "I also learned that year that there is a very special place in heaven for kindergarten teachers. I bumped up to 1st grade, where I absolutely fell in love with teaching kids how to read." Taking two years off after having her beautiful twins, she returned to teaching- trying out 4th Grade at Big Sky Elementary. Then in 2019, Mikel took on a new role as a Middle School teacher! Mikel is presently a 6th Grade English & Language Arts teacher at Lewis & Clark Middle School.
Did you catch all that? So many different ages and buildings… that is not an easy feat, or something to be overlooked! Just to pause for a moment, I really think our elementary teachers need an extra shout-out! The biggest jump I made while high school teaching was going from sophomores to seniors. The fact that our elementary teachers are not only able to teach multiple subjects in a day, but also jump from kindergarten, to 2nd grade, to 4th, then 6th is incredible to me. We as parents know that the developmental differences between a 5-year-old and a 10-year-old is vast. To be able to connect and teach various ages is such a gift. And our kids are better for it. That is A LOT of behind-the-scenes prep work, classroom setup, content research, and passion for teaching all children. Bravo! THANK YOU, TEACHERS! Okay, back to Mikel….
When deciding on a career path, Mikel reflected on her love for kids and knew teaching was what she was meant to do. "I just prefer to be around kids than adults. I love to build relationships, and teaching is the ultimate honor. I get the privilege of helping to teach what they need to know, all the while, learning more from them than I ever thought possible." With her vast experience teaching kids of all ages, and as a parent herself, Mikel really values children's unique personalities, enthusiasm, and humor. "I love that they will say whatever enters their mind. I have always said that if a person wants to be truly humbled and/or fascinated, listen to a child explain something (or tell a story). Seeing the world from their perspective will 100% change your own if you give them the time and chance."
And speaking of stories, Mikel shared this treasure that led to her class motto: Be Weird.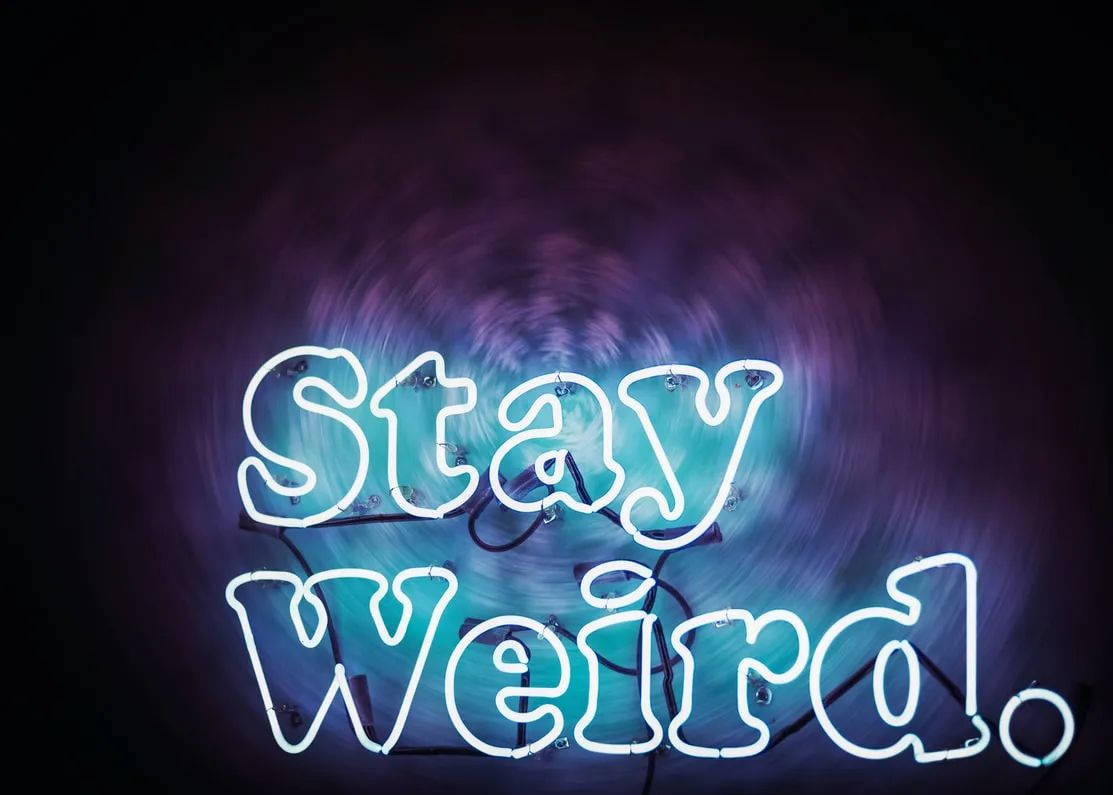 On the first day of school, teaching 4th grade, each child was asked to tell the group one thing about themselves that made them special or unique. One little girl responded, "I think what makes me special is that I am weird."
At first, I was taken aback because there was literally nothing about her that appeared strange or out of the norm, and so initially, I felt bad for her.
However, she continued to explain that her "weirdness" is what set her apart from everyone else and allowed her creativity to shine. She explained that she thought life would be so boring if everyone was "normal," so she strived to make it her goal to be weird.
I have never forgotten her insight on this, so I share it with my classes each year and encourage each of my students to embrace their own "weirdness." We even have a picture hanging in our classroom that says, "A little weird is good."
One wonderful way to "be weird" is to explore the world of reading… and writing! Mikel shared of her love for poetry, and how her students come to enjoy learning about it no matter the age level. Mikel explained, "I love that there are no specific right or wrong answers when it comes to poetry. A lot of the rules that [the students] hate about language don't have to apply. They can explore outside the box without the fear of being wrong. During February which is ["I LOVE TO READ MONTH"], we explore all different types of poetry, and the students get the chance to write a bunch of their own poems."
Writing - especially poetry - can be such an incredible way to express oneself, work through various emotions or ideas, and/or showcase individuality. This, along with her passion for reading, is so important for kids and definitely taking root in many of their young hearts. Among the other brilliant lessons Mikel shared, this message really stood out to me when I asked her for her thoughts on getting kids to read. It's almost a poem in and of itself.
Learn how to get lost in your own mind.
The world we are living in is pretty brutal.
Allow yourself to soak into whatever you are reading.
Allow yourself to make-believe.
Hold on to childhood imagination and never let it go.
Having taught various ages for over a decade, Mikel strives to create a space for her students to be kids. Meaning, to let them be little and silly and weird. To have someone listen to them and show up for them. Mikel's love for her students is so abundantly clear. And amidst the unknown of the COVID years, she recognizes:
"They need compassion and someone to advocate for them. They want to feel safe, and they want to belong. They put a lot more on their little shoulders than we think, so they need to have their voices and concerns heard, too."
I'm happy for her students. They are in good hands. Wishing you a wonderfully weird Second Semester, Ms. Anderson!
Anyone else thinking "Be Weird" might just become your own personal motto?