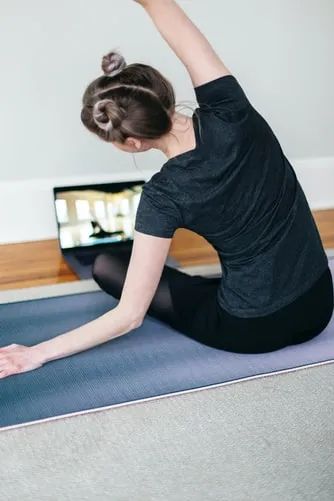 photo by Kari Shea via Unsplash
LIFTT Partners with SPIRIT Club Online Fitness & Wellness Classes
March 16, 2021
Living Independently for Today & Tomorrow Media Release
Billings MT- Living Independently for Today & Tomorrow (LIFTT) is excited to announce a partnership with SPIRIT Club to bring supportive inclusive virtual exercise and healthy lifestyle classes to people with disabilities free of charge across our 18-county service area.
Utilizing both live and on-demand video; SPIRIT Club offers exercise classes for people of all abilities including Zumba, Yoga, Boxing, Cardio Fitness, Strength Training, Balance & Flexibility, and Meditation. SPIRIT Club virtual exercise classes do not require participants to have any special fitness equipment.
SPIRIT Club fitness classes are unique because they consist of multiple trainers demonstrating different versions of each exercise in various modified forms, including seated, standing, and progressed (see video at the bottom of this post).
This structure makes SPIRIT Club classes meaningful and worthwhile for a wide range of ability levels so family members, housemates, staff, and peers can all participate together. These classes are available live during the original broadcast time and on-demand so participants can access them any time.
In addition to the fitness classes, SPIRIT Club also offers a twice-a-month virtual healthy cooking class where participants are guided through the process of preparing an affordable, nutritious, and fun dish.
Ingredients lists are posted ahead of time on the SPIRIT Club website so that participants can do their shopping. In addition to the live broadcasts, the healthy cooking classes are also available on-demand at any time.
"We are so excited for the opportunity to bring these fun and accessible SPIRIT Club classes to the people we serve across eastern Montana," said LIFTT executive director Carlos Ramalho, "SPIRIT Club's mantra of "Fitness for All" and their unique way of delivering their programs make them an ideal strategic partner for LIFTT as we work towards advancing the independence of people with disabilities."
For more information about how to access the full library of SPIRIT Club classes through LIFTT contact us today at 406.259.5181 or //liftt.org/contact. For more information about SPIRIT Club visit spirit-club.org
About Living Independently for Today & Tomorrow (LIFTT): As the center for independent living for 18 counties in Southeastern Montana, Living Independently for Today and Tomorrow (LIFTT) is committed to providing programs and services that help to empower persons with disabilities to break down the physical, bureaucratic and cultural barriers that prevent them from being fully independent participants in their lives and communities. Disclaimer: Living Independently for Today & Tomorrow is funded in whole or in part through contracts with the Montana Department of Public Health and Human Services and the Administration for Community Living, United States Department of Health and Human Services. The statements herein do not necessarily reflect the opinion of the Montana DPHHS, ACL or HHS.