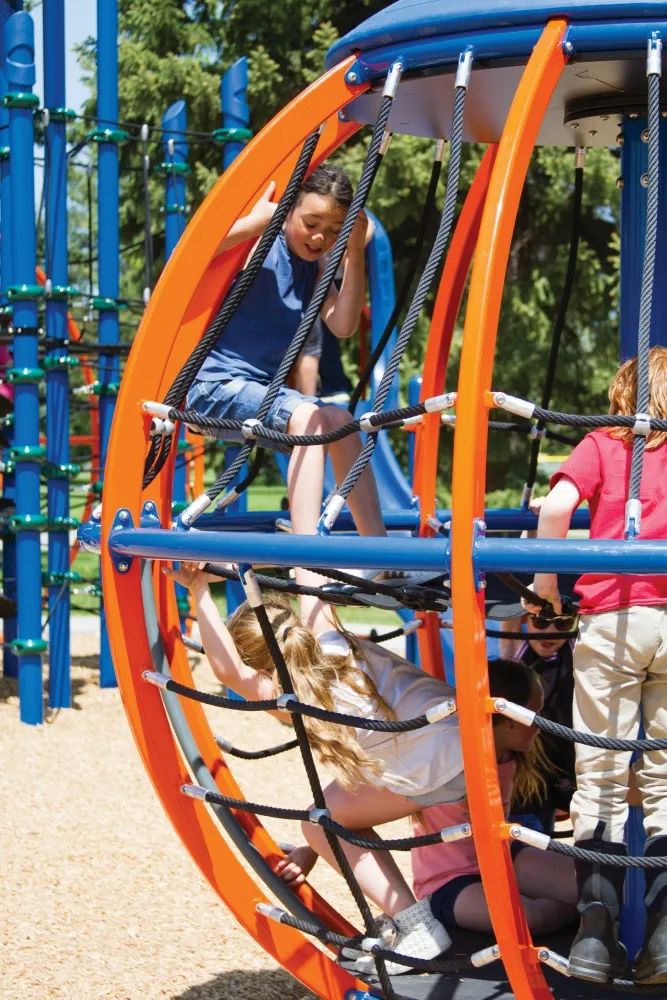 photo courtesy of Billings Parks & Recreation
Learning Through Play with Billings Parks & Rec and the YMCA
July 2022
As we reach the mid-point of summer break, we're already thinking about returning to school. Didn't we just celebrate the last day?
While the timeframe seems short (and long – right parents?!), it's also critical to youth development. Kids are prone to the dreaded Summer Slide a term used to describe learning loss between the last day of one school year and the first day of the next. On average, kids can lose between 20 and 30% of the education they worked so hard to master the previous year. This loss is detrimental, assuring kids spend precious time catching up before new learning begins.
The good news is that the summer slide is preventable. Billings offers summer programming that is both entertaining and high-quality, with thoughtfully developed schedules executed to ensure children are building on their academics, even when they don't realize it.
Community Camps
Two of Billings' largest care offerings for children during the summer include weekly camps offered through the YMCA and Billings Parks and Recreation. Both entities feel responsible for providing quality experiences for many children at an affordable price – no small feat, especially considering current employee shortages.
According to Chris Martin, Recreation Specialist for Billings Parks and Recreation, they serve between 120 – 200 kids each week during the summer. "We offer an excellent, low-cost option for parents that kids enjoy. Our goal is not to simply provide daycare, we want to take the next step and offer a complete educational, social, and physical experience."
Kim Kaiser, CEO of the YMCA, echoes the sentiment. "We're called to offer experiences for families needing all-day care, as well as customized experiences for kids." The Y, which serves a minimum of 150 kids each week, continues to seek qualified staff to allow them to increase the number of children served. With 30-40 kids per day on their waiting lists, they feel the pressure to grow their capacity. But, despite demand, Kaiser sticks to their quality standards. "We pride ourselves on quality, so even though the need in the community is huge, we can't run a quality program without the staff. Summer camp is mobile and creates more safety issues. We need attentive staff, low ratios, and good experiences for all."
Preventing the Slide
The Y offers structured experiences for kids of all ages, with themes changing weekly. They partner with organizations around the community to offer activities for students and focus on providing a balance of outdoor recreation, structured learning, and safe swimming education. As if that's not enough, the Y partners with federal food programs to ensure all children in their programs receive balanced, nutritious food throughout the day. "We're really proud to offer a healthy breakfast, bring kids to the lunch in the park program, and offer a five-part dinner in the afternoon," explains Kaiser. Y campers receive structure, nutrition, and education through careful planning, all while they play.
Parks and Recreation programming is customized based on different age groups' interest levels and attention spans. Younger children get a wide variety of educational and recreational activities that shift quickly to keep kids engaged. A 5:1 camper to counselor ratio ensures lower stress and safe environments for campers and employees. Camps for older kids hit the road and encourage exploration. "They rappel off the Rims, go whitewater rafting, horseback riding, hiking, and they go to museums and educational sites all around the eastern side of the state," explains Martin.
The learning is baked right into the experiences. "A lot of our counselors are in school to become educators, and these camps allow them to get experience teaching lessons in an informal setting. We do STEM activities, group projects, arts and crafts, and work in group and individual settings. This, with a healthy mix of outdoor activity, makes for a very well-rounded summer experience," Martin continues.
The Y offers a similar approach. "We offer global inclusion units creating cultural exploration, enrichment time teaching kids about healthy eating, college and career readiness, leadership development, and STEAM activities in all camps," Kaiser explains. Reading is encouraged during enrichment times. All rooms have bookshelves, the Education Foundation's Reading Rocks program delivers books for campers to take home, and all groups visit the library regularly. "We highlight physical activity and water safety," continues Kaiser. "We work with partners like MSUB to bring music experiences into our programming, ZooMontana to offer animal experiences, other field trips and so much more, built right into daily schedules."
Creating Connection
Amazing schedules cannot be executed without dedicated people behind them, and both organizations boast about the fantastic staff running their programs. "We have had so many great young people who will be doing amazing things for the Billings community in the near future," Martin notes.
Kaiser agrees. "We have amazing staff. They're pushing through employee shortages and helping across the board. Whether they're driving a bus or playing games with kids, we do everything we can to keep it consistent and enjoyable."
Both the YMCA and Billings Parks and Recreation are committed to offering affordable, accessible programming, including financial assistance for families in need. To learn more, visit www.billingsymca.org or www.billingsparks.org.