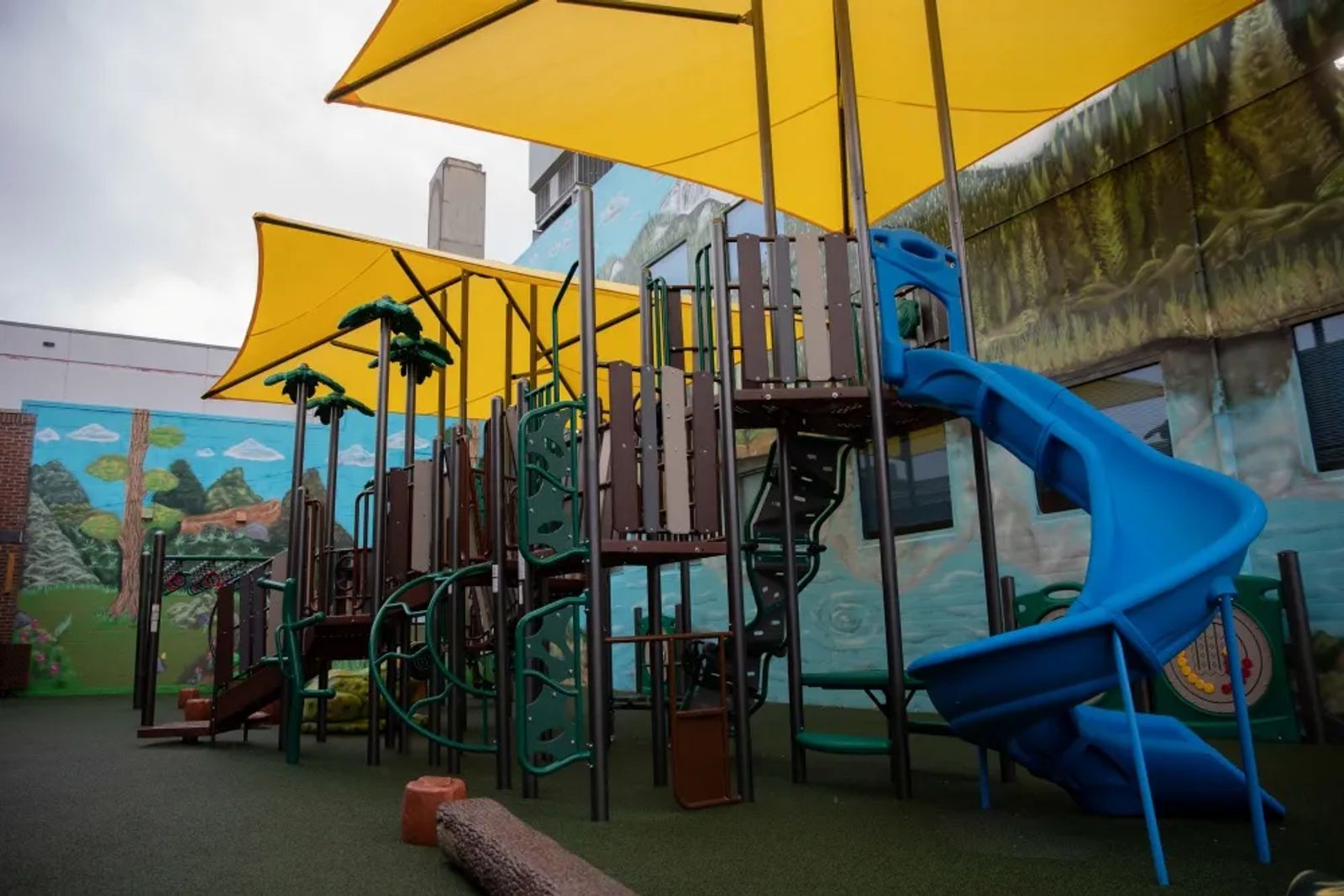 21st Century Play at the Billings Family YMCA
August 2020 | by ashlynn reynolds-dyk, photos by jana graham
The Billings Family YMCA, one of the largest youth programming providers in Yellowstone County, continues to find more ways to serve the community's youth and provide them with new opportunities. Most recently, the Y completed an extensive renovation project on the Mary Alice Fortin Youth Center, which [is not limited to but] includes a new ADA inclusive outdoor playground. CEO Kim Kaiser says that this is all about helping more people and part of advancing the Y's mission, which seeks to "strengthen communities through youth development, healthy living, and social responsibility."
The new, modern playground replaces a 50+-year-old play structure and includes rubberized surfaces surrounding the equipment. You will also find interactive sound panels, various climbing apparatus, monkey bars, a slide, and more on the playground, open to all children who are part of the summer, child care/afterschool, and preschool programs. Additionally, the playground features picnic tables where children learn about healthy eating in a clean space, according to Shannon George, the Youth Development Director for the Billings Family YMCA. There are also two large sun covers that function to help keep the playground equipment from getting too hot, and to offer shade for the children. Finally, children on the playground will enjoy a new mural painted by Tyson Middle and the Billings-based artist collective, the Underground Culture Krew. The mural (which wraps around the outdoor play area) treats its observers to a view of nature, displaying images of flowers, water, mountains, a skyline, etc. You may catch a glimpse of the new mural from the street while driving by.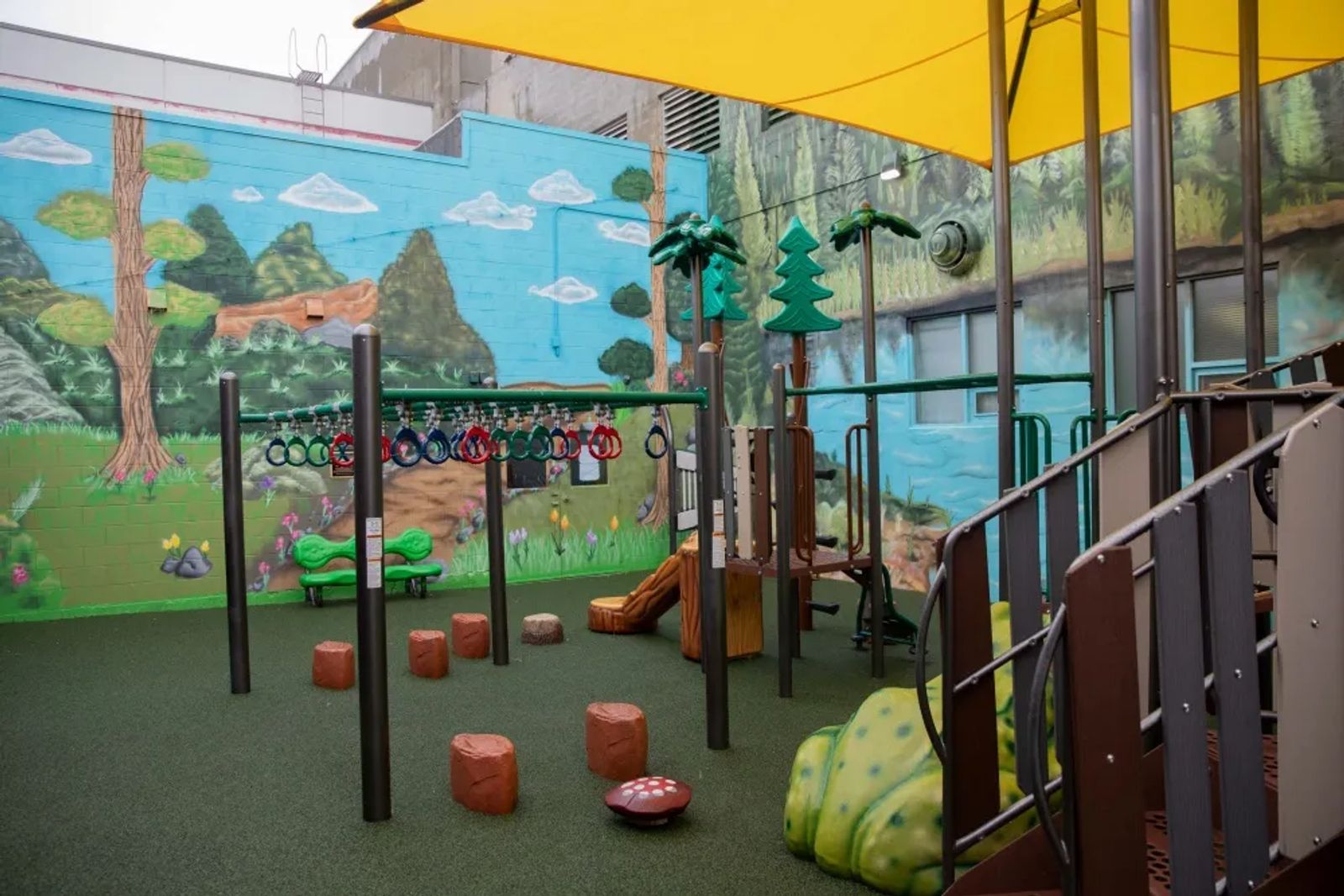 The Y's Youth Center renovation also includes a larger indoor play area for toddlers who are part of the ChildWatch program and too young for the outdoor playground (children must be 3 years old or older to play outside). Toddlers can practice their climbing skills and work on motor development as they explore the indoor play area. They also get to enjoy rubberized surfaces surrounding the play equipment. Additionally, the renovation includes a recent overhaul of the Sky Top youth area restrooms, a new kitchen, an extension to the center's Tech Room, equipment upgrades, a new Wellness Studio, and new sliding glass doors at the main entrance.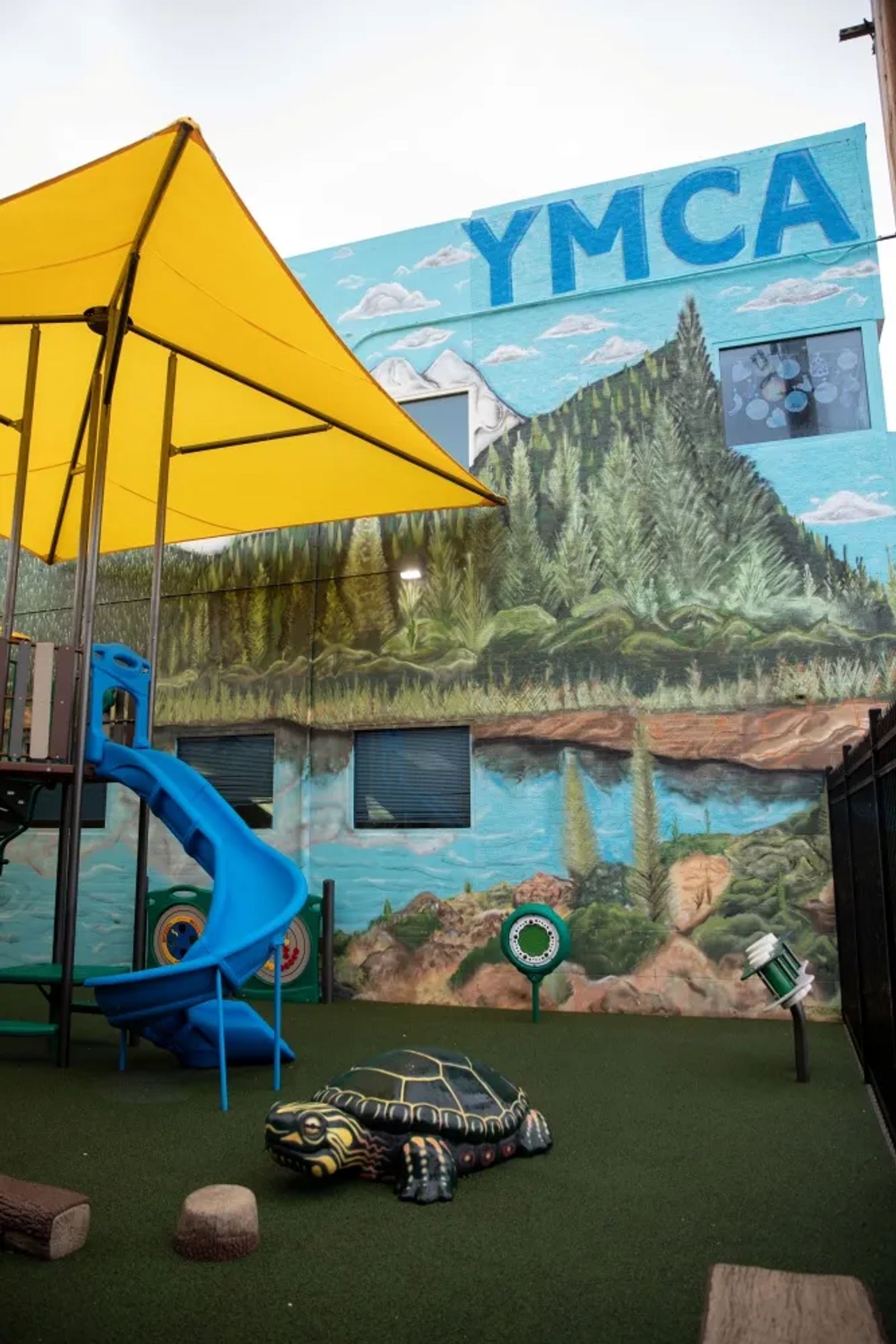 Being a nonprofit, renovations were made possible by various donors. Donations were made by foundations and organizations, including the M.J. Murdock Charitable Trust, the Fortin Foundation of Florida, Kampgrounds of America, the Tracy Foundation, Sibanye Stillwater Mine, Charles M. Bair Family Trust, and the Mary Alice Fortin Foundation. Additionally, Middle and his crew/Krew donated a portion of the mural displayed in the outdoor playground area.
Originally printed in the August 2020 issue of Simply Local Magazine
Never miss an issue, check out SLM's digital editions here!