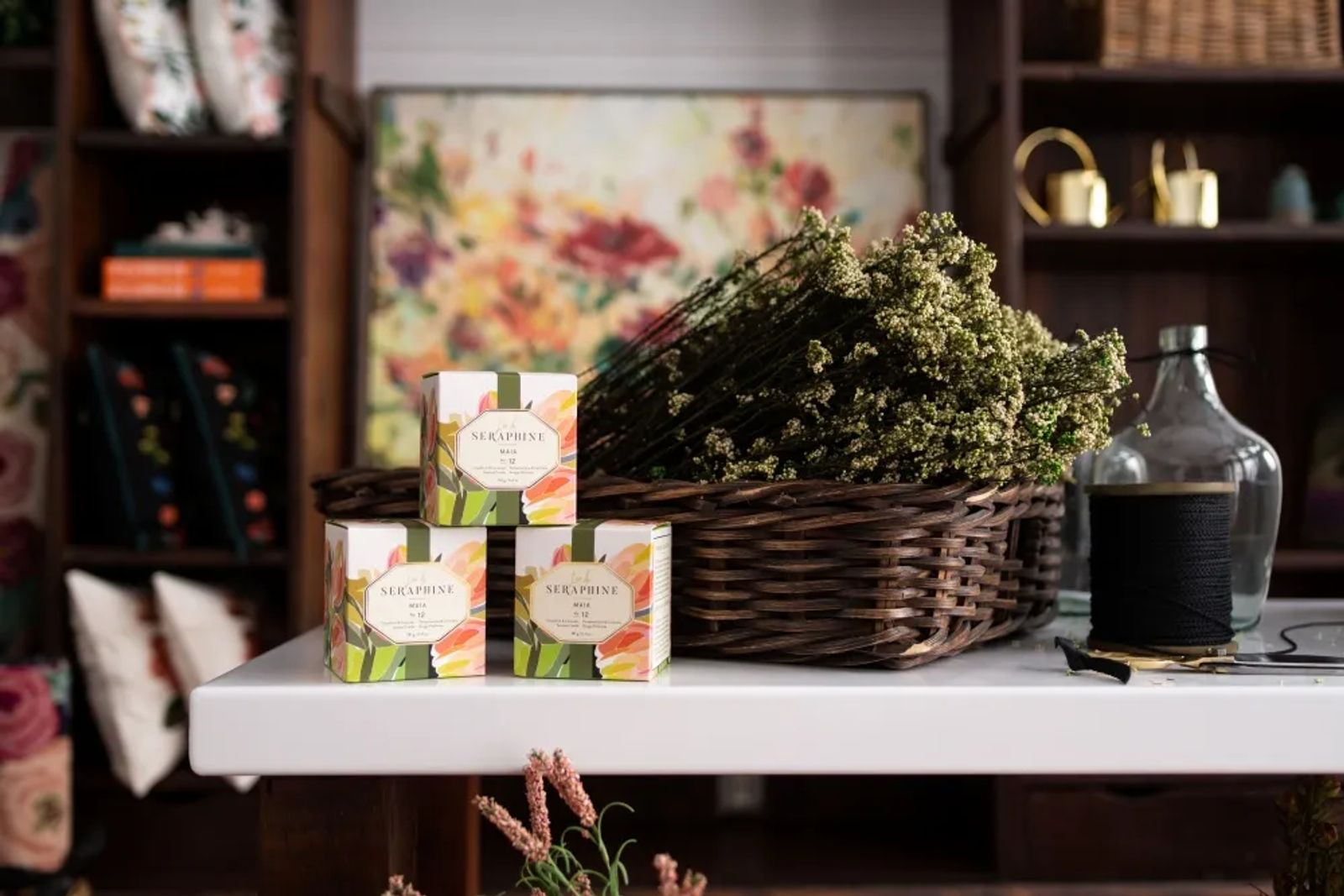 Kibler & Kirch Presents: The Flowerie
May 2021
by renata haidle | Photos by Allison Kazmierski of Font & Figure
Elegance, quality, and refinement are trademarks of interior design firm Kibler & Kirch.
It is no surprise, then, that their newest endeavor, Kibler & Kirch Presents, follows in those footsteps with grace and ease. Situated in the Stapleton Building downtown, between Stacked and Big Dipper (in the location formerly occupied by Joy of Living), Kibler & Kirch Presents is a new retail space designed as a pop-up store. Their first theme could not be more appropriate for spring: everything flowers. And the name, apt and clever, is guaranteed to stick with you: The Flowerie.
A pop-up store is a retail concept that has become increasingly popular in the last few decades. It offers a unique and fresh shopping experience based on urgency and limited availability. Here today, gone tomorrow. Experimenting with products and displays becomes, for the retailer, an artistic endeavor as much as a commercial one. And this is exactly what The Flowerie is aiming to do.
Jeremiah Young, owner and creative director of Kibler & Kirch, explains: "I always wanted to open a store of some kind. I just couldn't decide which one." He initially thought of a men's clothing store, soon followed by other ideas. Between managing Kibler & Kirch's design projects and actively curating their sister business, Stapleton Gallery, he never seemed to find the right time. Regardless, Young kept the dream alive. Despite his busy agenda, he started renovating a bright and airy space on the Stapleton Building's ground floor that he would end up leasing to Joy of Living in late 2016. "I had created this beautiful, light-filled area, with the idea that it will someday become a store. When the Joy of Living lease was up, things seemed to finally fall into place."
Driven by the ongoing desire to attract people downtown, Kibler & Kirch Presents aims to offer something fresh every few months. In a creative exercise inspired by Stapleton Gallery's ever-changing exhibits, we can expect new themed pop-ups all year round. Ideas abound. The Flowerie could be replaced by a bookstore or an art space, a linen store, and maybe even a Christmas gift shop. The goal is to keep you guessing and interested in what is about to happen next and to have you return again and again.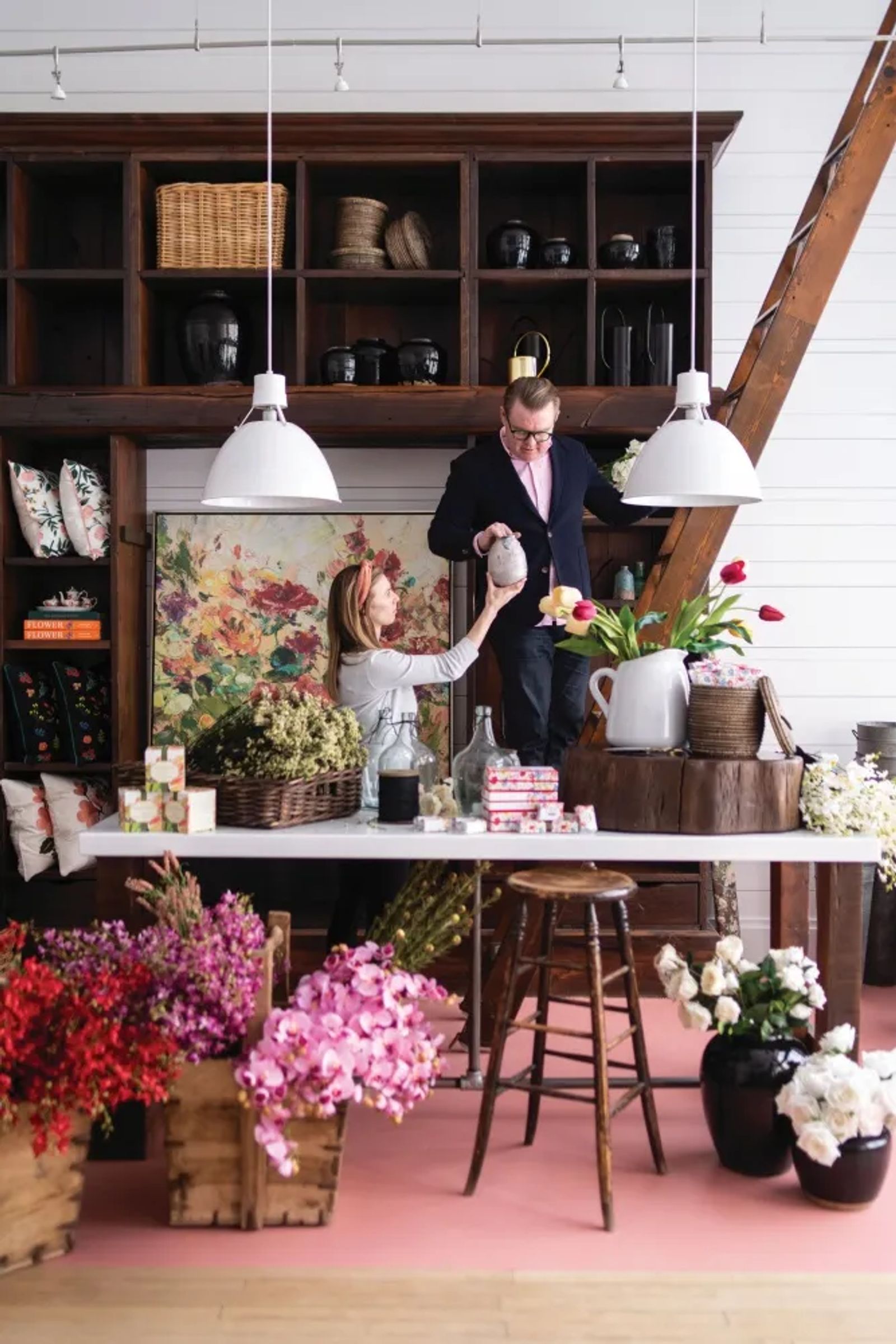 Setting up shop - the first pop-up shop is focusing on flowers, hence The Flowerie.
For the time being, the focus is on flowers, aiming to bring sophistication and elegance to any room. Step into The Flowerie, and you'll be enchanted by colors, textures, shapes, and scents. There is something for everyone. As expected, there is a variety of fresh blooms alongside artificial ones. The high quality of the latter makes it hard to distinguish between real and fake. After years of an admittedly bad reputation, artificial plants have come a long way in mimicking real ones. Thanks to their vast array of shapes, colors, and textures, combined with year-round availability and long life, they are now used extensively by interior designers. For the untrained eye, it is rather difficult to discern between natural and artificial, especially when incorporated in a mixed arrangement. This is something you will be able to create for yourself right there in the store, with a Kibler & Kirch designer available to help you bring to life your ideal bouquet or flower display.
If gift-giving is what you have in mind, this is an ideal place to find a thoughtful present. Maybe a set of fragrant soaps from Portugal for a friend who misses travel. A small painting for your art-loving significant other, or perhaps a coffee table book - all flower-themed, of course. A gorgeous oversized vase to accompany your flower arrangement would make an unforgettable hostess gift. Jewelry, stationery, perfumed sachets for your teenage daughter. For a touch of Old-World charm, do not miss that beautiful and dainty porcelain tea set, perfect for celebrating Mother's Day in style. Oh, and maybe a scented candle or two for yourself to add a flowery fragrance to any room in your house.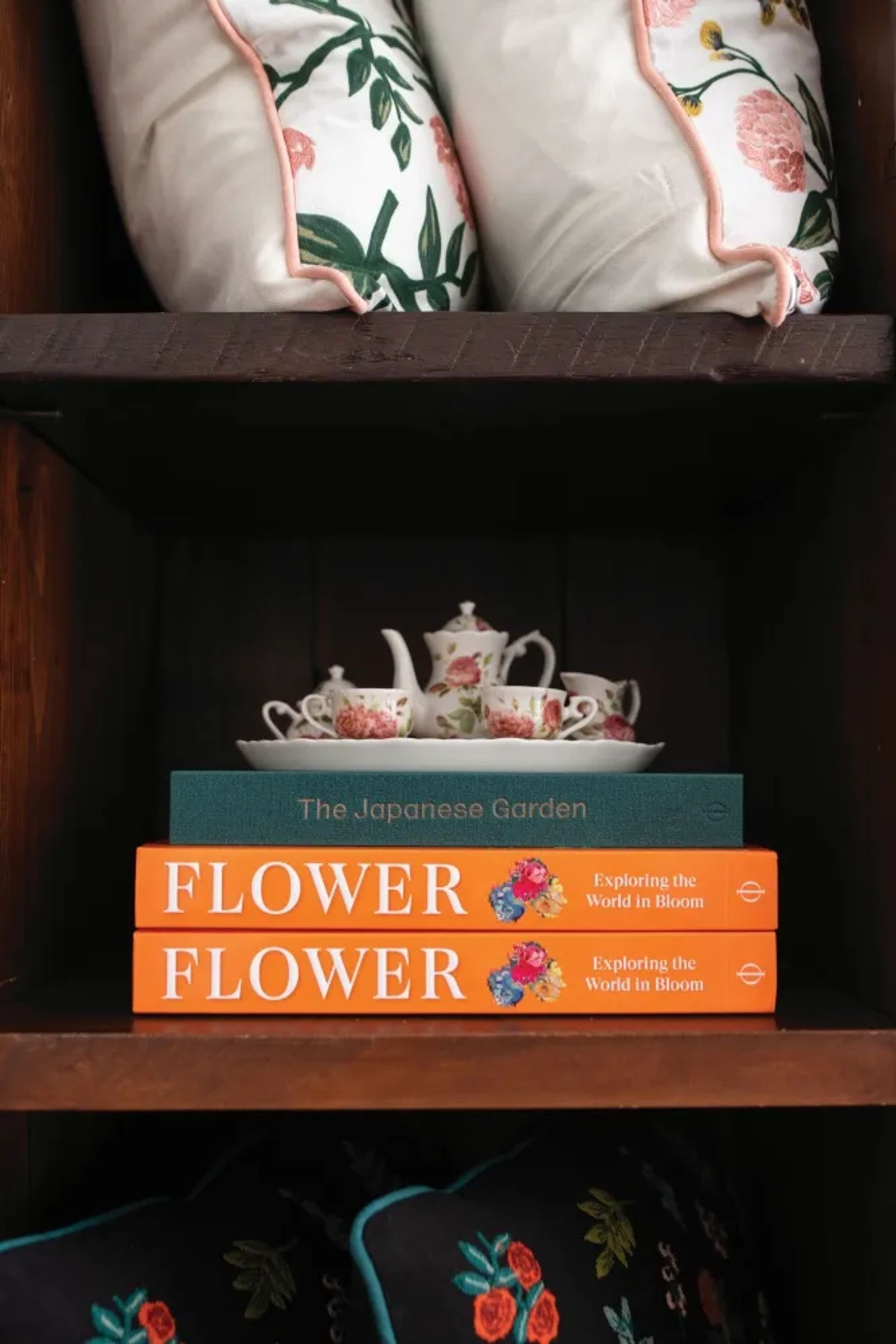 So many delightful finds fill the spaces of The Flowerie, perfect for a unique Mother's Day gift.
A concept store is more than retail. It is a lifestyle guide. And The Flowerie delivers generously, with stylish suggestions for freshening up your living space. Pillows, decorative objects, upholstery, and rugs tempt the eye and the wallet. Traditional or contemporary, it doesn't matter what your interior design style is. You will find something to revive your home and give it a renewed polished flair. 
The Flowerie is located at 102 North Broadway and will be open until July 3.
A few design tips from Jeremiah Young, Creative Director, Kibler & Kirch:
A Peek Inside The Flowerie
Originally printed in the May 2021 issue of Simply Local Magazine
Never miss an issue, check out SLM's digital editions here!