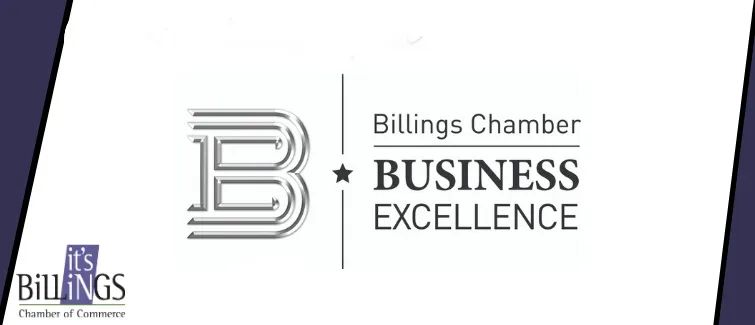 Honoring the Best: Billings Chamber's 2022 Business Excellence Awards
June 2022
by Kelsi Gambill, MSPR, Communications and Marketing Specialist
Billings is home to amazing views, businesses, and opportunities, but its people make it most special.
The Billings Chamber's 2022 Business Excellence award recipients are truly making a difference for their networks of friends and family and in their workplaces, the community, and the next generation.
Outstanding Business Person | Devon Davidson, MARS of Billings
Devon Davidson, MARS of Billings
With demonstrated leadership skills, the Outstanding Business Person motivates their team while impacting the business community through job growth and community involvement. Devon Davidson, owner of MARS of Billings, has successfully exhibited this in his daily life, guided by the golden rule of "Do unto others as you would want done to you."
Devon grew up with integrity as a core value instilled in him and strives to model the golden rule at home, in business, and to his customers. Integrity has become a core value for MARS and an expectation for every employee — to do what is right when no one is looking.
Davidson began his business 20 years ago, alongside his cousin, with the purchase of a franchise and a box trailer offering mobile detailing services. With bigger dreams calling, Davidson grew MARS to employ over 50 people in his renowned facility over on Gabel Road.
Inclusion Award | Billings Clinic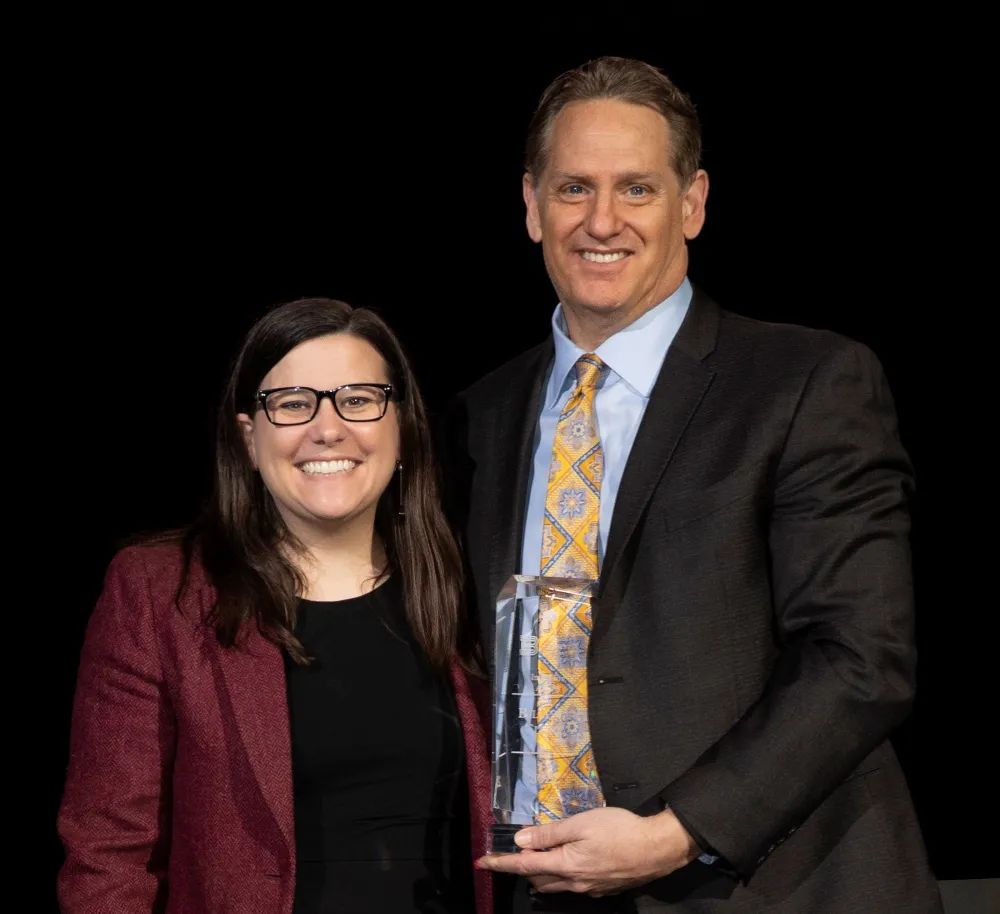 Billings Clinic | Sara Agostinelli & Dr. Scott Ellner, CEO
The Inclusion Award honors employers who champion diversity and inclusion in the workplace and community, exemplified by this year's recipient, Billings Clinic.
With inclusion and belonging at the forefront of their efforts, Billings Clinic is living out their north star, with a commitment to creating space for people to feel valued, a perspective that diversity improves health outcomes, and creating a healthy environment for staff to find joy and meaning in their work.
"In a world where there's divisiveness, we want people to be kind, safe, and have the courage to speak up no matter what their opinion is. That way, we hear diverse opinions and create a more welcoming environment," said Dr. Scott Ellner, CEO.
Community is everything for Billings Clinic, and as one of the largest employers in the city, they recognize the impacts they have on the community at large. "Billings Clinic can be an example—what we do here will go out into the community and cascade into a more diverse, equitable, and inclusive community," shared Dr. Ellner.
Employer of the Year | Altana FCU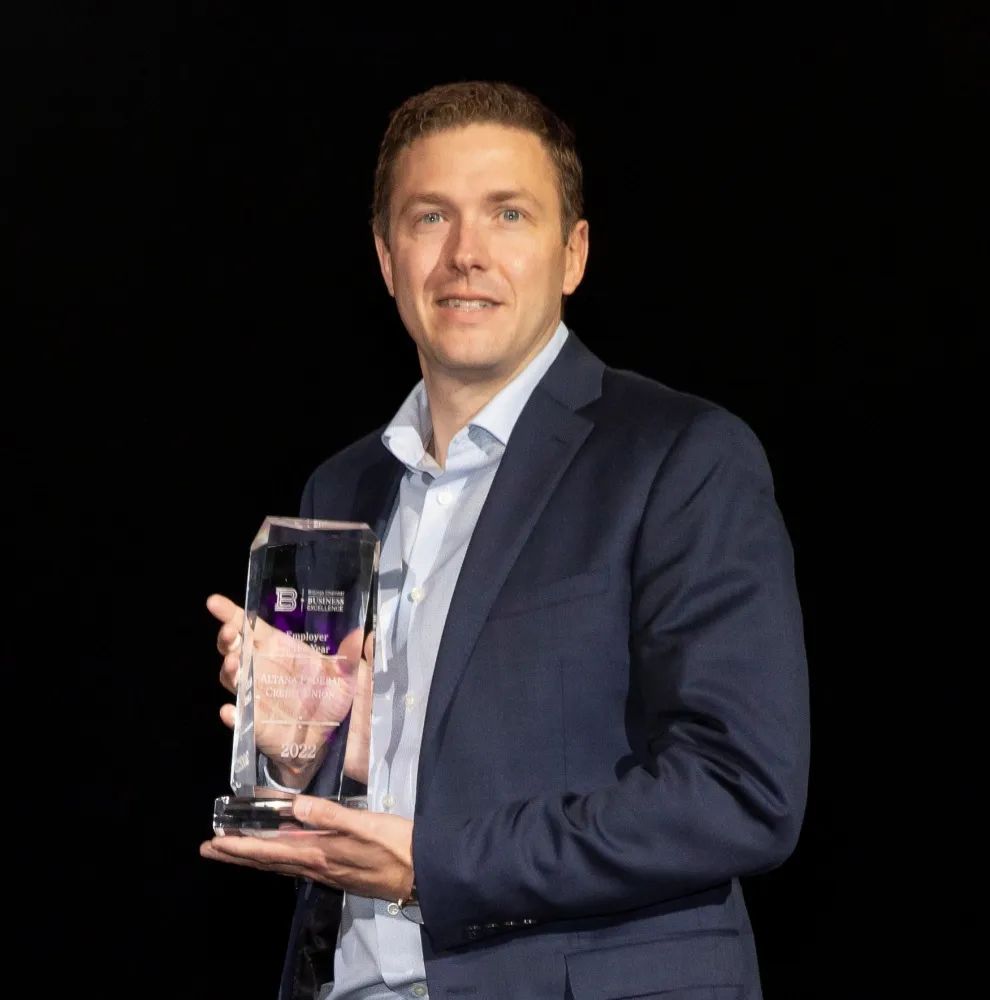 Altana FCU | Jason Hagadone
Altana's cooperative spirit and vision of redefining what banking looks like began over 70 years ago.
They have created a people-first ethos of caring for their employees, customers, and contributing to the community. "At Altana, our people create our culture, ultimately creating our brand. We've developed a culture fiercely dedicated to building genuine connections, empowering our people, and impacting the communities we serve boldly and with innovation," shared Megan Kongaika, Chief Experience Officer at Altana.
With innovation at its core, Altana FCU was the first financial institution to bring video banking to the Yellowstone market and institute a rewards checking program that pays members to bank with them, not the other way around, not to mention their free community ice cream bus.
Employees are at the heart of Altana FCU. "Nothing about you without you" is a motto that they take seriously as they empower their employees to learn and grow together. Employee performance is improved by fostering a culture of feedback exchange and reliance on one another. Investment in all employees occurs annually through their All-Staff Development Day, and they involve every employee in annual strategic planning and implementation.
Customer Service Excellence | Virginia Mermel, Ph.D., CNS, Backpack Meals & Teen Pantries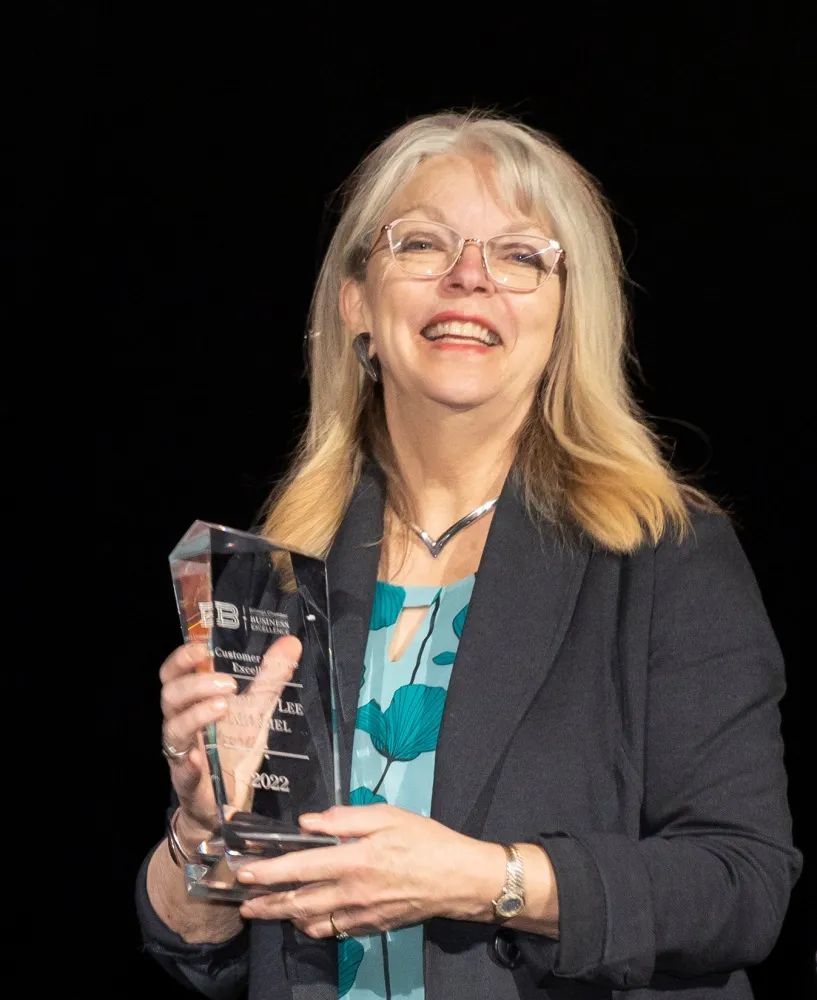 Virginia Mermel, Ph.D., CNS, Backpack Meals and Teen Pantries
This year's Customer Service Excellence award recipient is truly a servant to the greater Billings community. Her customers are the students of Yellowstone County, and their families, through Backpack Meals and Teen Pantries in Billings Public Schools. This humble volunteer is none other than Virginia "Ginny" Mermel.
There is a saying, "Children who don't eat can't learn, and they grow to be adults who can't earn," which morphed into her own tagline for the Backpack Meals and Teen Pantries program of: "Keep kids fed, fit, and ready to learn so they grow up to be self-sufficient adults that are ready to earn."
The negative effects of food insecurity in childhood impact children of all ages and can permanently impact adulthood. Part of Ginny's approach to these programs is to ensure that no child, regardless of their economic status or home situation, should be left out or left behind due to food insecurity.
Ginny works tirelessly to build awareness for Backpack Meals and Teen Pantries, and the impact nutrition has on developing youth as a sought-after nutritional and food insecurity expert, board member for Family Promise, and involvement with the Billings Chamber.
NextGEN Exceptional Emerging Leader | Jaidyn Simmons, Treasure Realty Group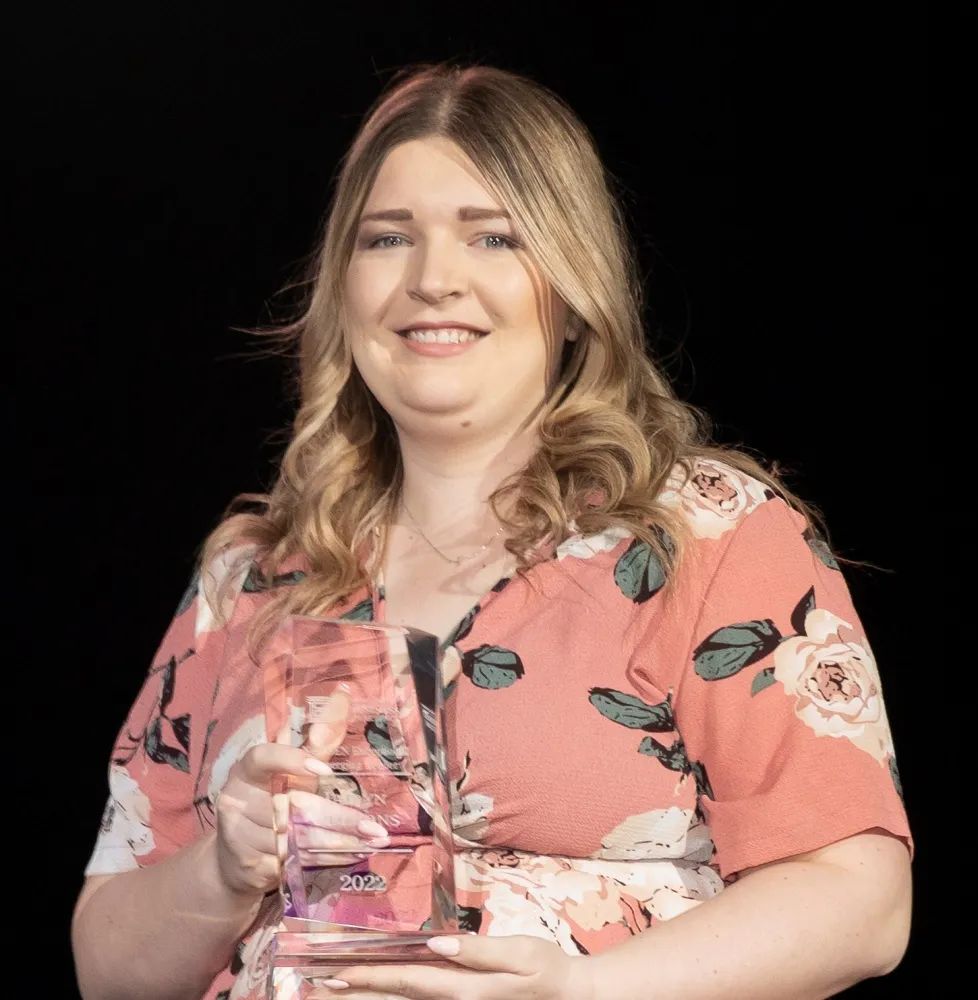 Jaidyn Simmons, Treasure Realty Group
Strong leaders inspire and invest in their peers and exhibit excellence in their professional and community investments.
Sincere, reliable, dependable, and caring are just a few words to describe this year's NextGEN Exceptional Emerging Leader, Jaidyn Simmons.
Her can-do attitude is contagious, and her community involvement is wide; from serving on the NextGEN leadership team and as a Chamber ambassador to being past district president of Yellowstone District Exchange and past president of Laurel Exchange Club. "Being a leader in NextGEN allows me to be in front of more people, especially young women who I want to influence and show that they can accomplish anything they want to as well," said Jaidyn.
With determination and drive, Jaidyn encourages others in their own pursuits and brings people together to accomplish the tasks at hand to reach personal and professional success, fostering teamwork and an inclusive environment. She is blessed to have people in her life who inspire her, including family, colleagues, and community members she chooses to surround herself with and learn from, living by the mantra of "Drive towards the future, don't dwell in the past."
"Age means nothing with what you want to do in life. If you want to do something, go do it," shared Jaidyn.
Nominations for the 2023 Business Excellence awards will be open in November 2022 at BillingsChamber.com.
Originally printed in the June 2022 issue of Simply Local Magazine
Never miss an issue, check out SLM's digital editions here!