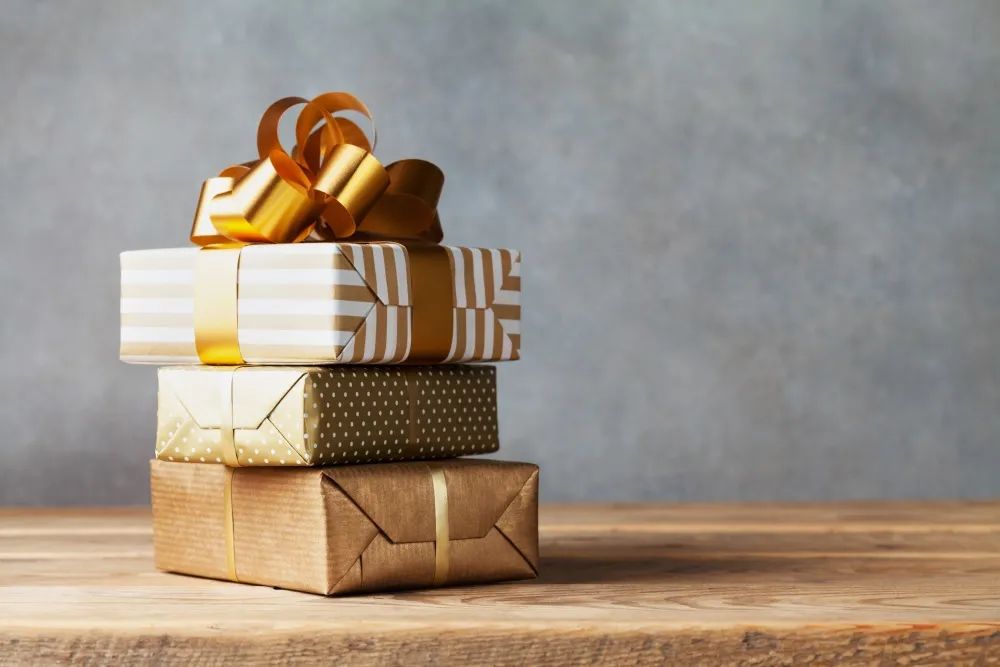 Gifts of Gratitude: Top Gifts for Teachers
December 2022
'Tis the season to show gratitude and give thanks. Many of us are making lists, checking them way more than twice, and scrambling to select something thoughtful for everyone. The stakes feel high.
Teachers are people we always want to get something special for, but unless we know them personally, it can be hard to know what to get. To help all of us struggling with this gift, I polled a wide variety of educators, asking, "What do teachers REALLY want for Christmas? What can parents/students do that will be genuinely helpful and appreciated?" Below is a look at the excellent feedback I received from parents and teachers across the area.
Child-Made, From the Heart
Almost every teacher I asked mentioned something about gifts made by their students. "Sometimes the sweetest gifts are things kids made from their heart and bring for the teacher. Handmade cards can be so meaningful or a little piece of chocolate. Handwritten notes from parents or kids mean so much," a local first-grade teacher shared. Another teacher expressed that "a personal note and a picture or artwork completed by the child is my FAVORITE!"
The primary takeaway was how meaningful the sentiment can be in a personal note, card, picture, or even an email. One teacher mentioned that she keeps all these items in a binder, and when teaching days get hard, she pulls the binder out as a pick-me-up.
Gift Cards
Several teachers mentioned how helpful gift cards can be. This is a great time to remember that your child's teacher doesn't live in their classroom. Many appreciate gift cards for classroom supplies but also appreciate something they can use for themselves. Amazon, Target, Walmart, and Hobby Lobby can be nice as the options are widespread, and local shops are also great. Consider somewhere like Scheels, Joy of Living, City Vineyard, spas, local restaurants and coffee shops, or even cards for groceries and gas. You might also consider something like Door Dash or Uber Eats to help on those nights when a teacher does not want to cook!
Teacher-Themed
A few shared great ideas about teacher-themed jewelry, personalized stationery, or other personalized items. Supplies they need daily are appreciated, too. Things like sticky notes, highlighters, flair pens, sharpies, card stock, and more are in high demand. You might also consider books or gift cards to purchase books from This House of Books, Barnes and Noble, or even Scholastic.
Cultural and Personal
One parent shared that she likes to share her African culture with her children's teachers. She gifts them a chitenje (a wrap) with multiple uses. She learns the teacher's favorite color and uses it to create the gift. What a memorable, lasting, and precious idea!
A few teachers talked about handmade gifts made by students/families. One shared that she received a hand-beaded necklace from one family and that it is one of the best gifts she's ever received. Another talked about a blanket made for her by a student that she treasures.
It always stands out when you show you've paid attention to the teacher's favorites. "My kiddo's teachers didn't drink coffee but drank Diet Coke from McDonald's every morning. So, we got her a McDonald's gift card!" a parent said.
Baked goods are also a popular item. One family baked sourdough bread and gifted it to their child's teachers. Another brought in a cake just for the teacher to bring home for their family or share with their colleagues.
Whenever a teacher feels like a student or family has remembered a favorite, it helps them feel seen and appreciated.
Multiple Teachers
One parent shared her approach to gifting her kids middle and high school teachers. "As kids get older, they have many more teachers and sometimes coaches. Sometimes I make donations to the Education Foundation for Billings Public Schools in their honor as a gift. All the teachers were appreciative of that. Last year, however, I did an anonymous gift of renting a movie theater for their Christmas Party. They selected their own movie and brought in their own holiday munchies." What a terrific way to celebrate all the teachers in a school! This could be something to give as a group to the school, too.
Another idea shared was when a parent brought a bag of full-size lotions for teachers to select the ones they wanted. This could work well with treats, gift cards, classroom supplies, and more. Maybe bring a box of Crumbl Cookies or other tasty treats to share.
When in Doubt
A takeaway many teachers mentioned: remember that most teachers have enough mugs, cups, candles, and usually, candy.
If you're short on time or unsure what to get for your child's teacher, don't forget to check out the Adopt a Teacher Billings Facebook Group. Here teachers from across the community post their Amazon Wish Lists. If your teacher has a list, you can purchase an item directly from their Wishlist. Or send them a gift card toward their list. If they do not have a list, you might get ideas from other teachers. Check it out.