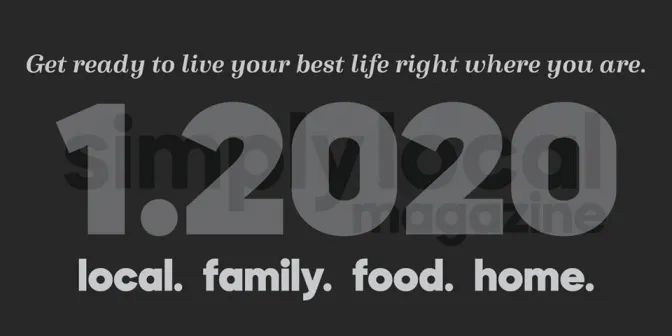 Founder's Note: Change is Good
January 1, 2020 | by jenny barriger
Nineteen years ago, while pregnant with our first child, our family got the chance to return to Montana. Born and raised in southwest Montana, Billings was a foreign place to me... but we decided to take the leap.
Fast forward nineteen years, the first kid has flown the nest and the other has started his journey through high school. After growing our family in this corner of the world, I now know that our call to Billings was more than just a job. I am incredibly thankful that our family calls Billings home. Billings is not only a wonderful place to live but also a great place to raise a family. My love for Billings has continued to deepen with time, and more so when I see where we are headed as a community.
When we made the decision to launch this magazine, twelve years ago this month, I had no idea that come mid-2019 another big decision would be made. A decision that somehow seemed even bigger than the first. In the beginning, our intention was to build a new local publication for parents, Simply Family. Over the course of these twelve years that Simply Family Magazine has been in print in Billings, we have become a trustworthy source for quality content and have built a solid reputation as an invaluable resource for living life in our community. So, six months ago, we realized that embracing the evolution of the publication, shifting it from Simply Family Magazine to Simply Local Magazine was both the natural and the right thing to do for our community.
With this January 2020 issue we bring change in name, but rest assured that none of what you have come to know from Simply Family will change. All of the same resources and information will be a part of what we continue to do. We merely felt the desire to give you more. After all, we are more than the years we spend raising children. Our children are more than the years we spend raising them. We all need so much information, so much more COMMUNITY, especially when it comes to being local. We simply (no pun intended) look forward to offering more stories and more resources each month for those that call this part of the world their home.
We are incredibly excited to delve further into our community as we publish articles in our updated Simply Local Magazine, and bring those that live here a publication chock full of stories and resources that help us love where we live. We plan to shout the good from the rooftops while giving those that live here the information, tools, and resources to live their best life right where they are - in this fascinating, endearing, comforting -- and challenging -- corner of the world.
It has always been about our love and commitment to this community, and the people whose stories we love getting to tell aren't going anywhere. We are purely doing more of what we already do well. We are expanding with the intent to be a resource for EVERYONE in our community. We can't WAIT for you to join us on this journey!

Originally printed in the January 2020 issue of Simply Local Magazine
Never miss an issue, check out SLM's digital editions here!