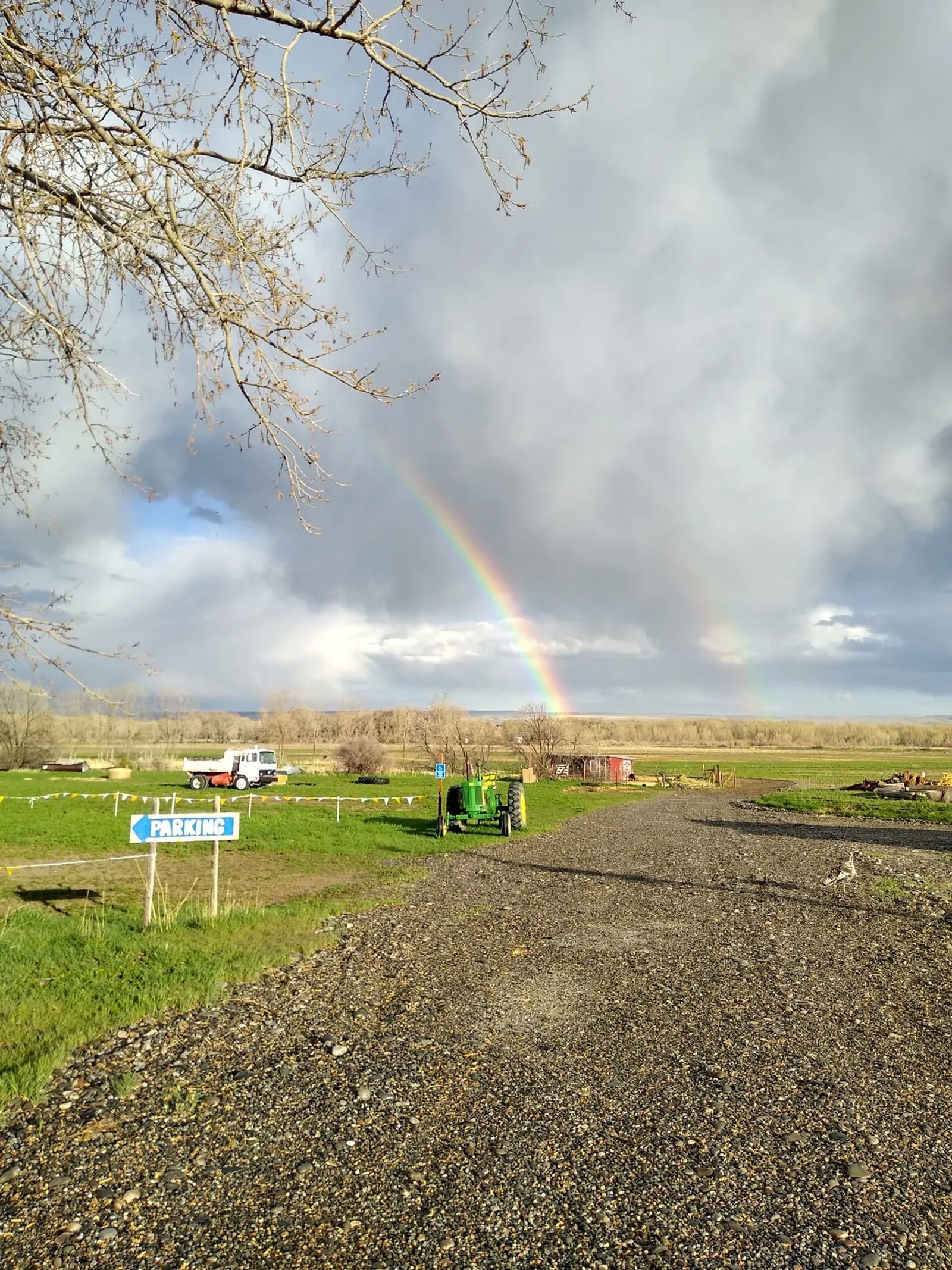 Farm Saturdays at T&C Farms
August 6, 2021
As the owners and operators of T&C Farms in Laurel, Tytus and Cathi Harkins, have observed firsthand an unsettling nationwide trend: a dwindling number of children have access to a farm and don't understand where food originates. This disconnect prompted the Harkins to launch Farm Saturdays, which encourages families to come experience farm life and education one Saturday a month. The owners of the much-loved pumpkin patch, with its corn maze, hay rides, and assorted games, started the Farm Saturdays program in March 2021. The goal is to make farm life accessible year-round, not just the seven weeks of the pumpkin patch season.
"There's been a few kids, they come out and they just don't want to get back on the school bus during a field trip. It's so good for kids to just get to play a little bit in the dirt and not feel like everything is so heavy and weighty. We want them to just hang out and play and encourage families to do that."
The idea of connecting kids to farms comes as fewer and fewer people have family members or friends who farm and is part of a nationwide movement among growers to help bridge families to agriculture.
"We're kind of building the plane as it's taxiing down the runway, but it's been great so far," joked Tytus, adding that farm activities are a far cry from the sterilized childhood many experience today. Having the chance to climb and play outdoors is important developmentally, and key to building confidence, courage, independence, decision-making skills, and fostering good judgement. "The farm naturally facilitates a lot of that," he said. Tytus and Cathi have three children of their own, who help to plan and facilitate the events.
A typical Farm Saturday includes a story time, a tractor talk, a craft or other family activity, entertainment, exploration stations, picnic options, and, weather-permitting, a campfire in the evening.
COVID played a role in hastening the Harkins family's dedication to getting people out to the farm. "I just kept thinking about all those people in town who were cooped up," she said. "What I see at the pumpkin patches, families come out, and they're just refreshed that their kids - it's okay if one pumpkin breaks - and there aren't many places where kids can just run around and be kids. We want them to be able to come and take a long walk and get some fresh air."
Part family camp for a day, part children's museum, and part zoo, Farm Saturdays are an ever-changing experience in line with what is happening at the farm that season. The Harkins have planned activities with a monthly theme; for Mother's Day, families learned about seeds, how to plant, flowers, and made flower baskets. For Father's Day, the farm hosted a tractor tug-of-war.
T&C Farms have hosted experiences focused on poultry, including eggs and chickens, and the craft that month was building a birdhouse. August's theme will be irrigation and watering, including water stations where children can play; September and October is pumpkin patch season. While November and December are still in the works, it will likely involve processing the harvest, and the Harkins are working on a Christmas-themed activity.
One unexpected bonus from the Farm Saturdays has been to see a community develop within the members. "They're hanging out together. Some people came out here, not knowing what to expect. And by the end of their time out here, they can look at each other and have a conversation. Not that one day is going to heal anything, but it's encouragement. It's something that's positive. We hope to make it an enjoyable thing with a little something for all ages," said Tytus.
Cathi added that some of their members are grandparents, who bring their grandchildren out for the pre-planned, outdoor fun.
With a mile of riverfront trails, and a total of three miles of paths, roaming the beautiful landscape definitely helps many families hit the "reset" button after a particularly hard year. "It's just great to share it with people, because it is so gorgeous, and see people take a breath, especially during the sunsets," she said.
Memberships are $40 per month and include two adults and their dependents. Members receive discounts, and optional bonuses like helping with planting and harvesting, which Tytus and Cathi say was a surprise hit when they first offered it. They also host birthday parties, school field trips, and corporate events; some companies have hired food trucks to cater their team-building activities.
Household admission without the membership is $55, which includes two adults and their dependents. Like the pumpkin patch experience, general admission is $11, $9 for youth and seniors, and children under two are free. The farm is conveniently located at 1927 Holstein Lane in Laurel.
For more information, including the upcoming schedule, visit T&C Farms on Facebook, or call the farm at 406-272-2280.