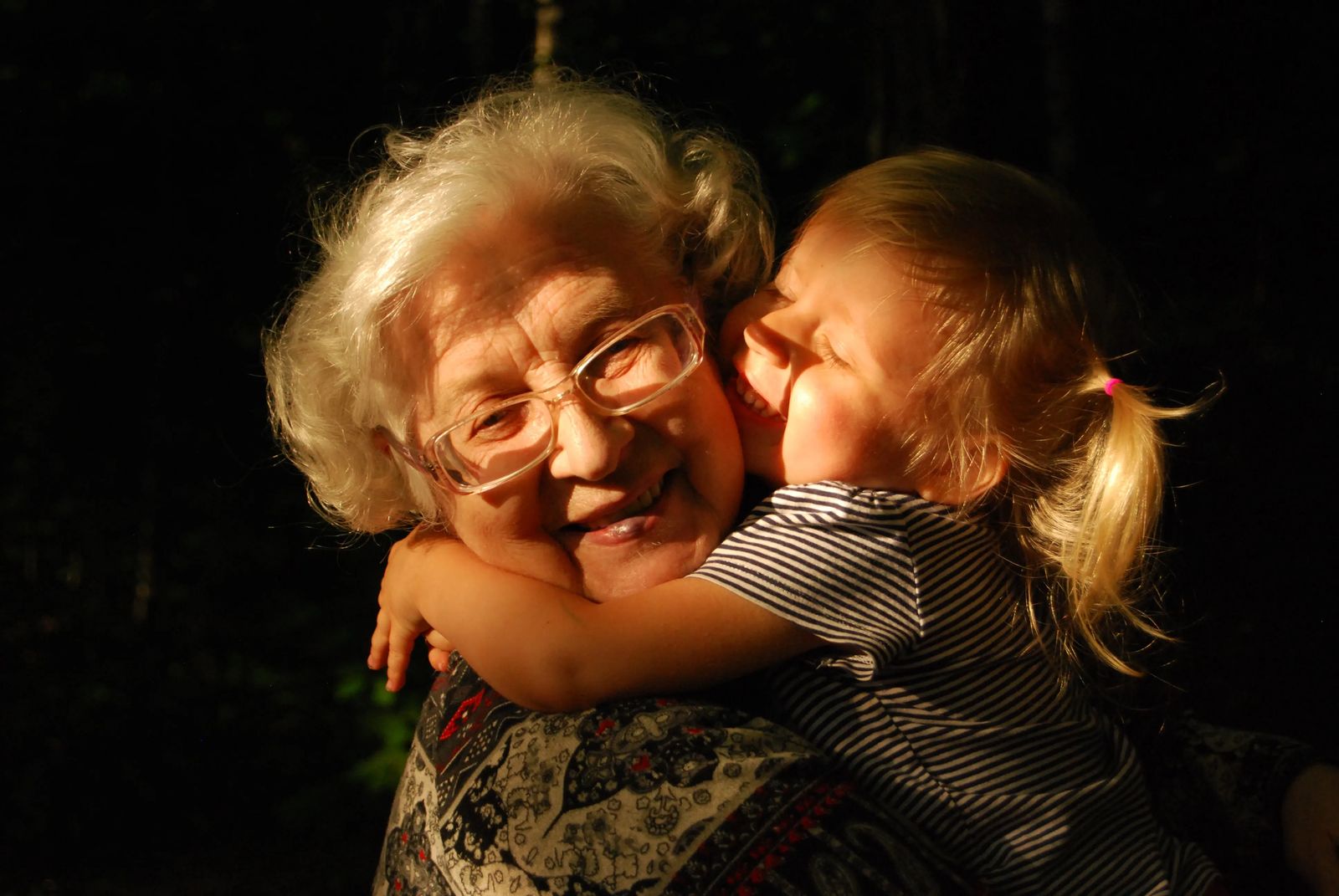 September 2023 Editor's Note: Every House Needs a Grandmother in It
September 2023
by stephanie toews, executive editor
Every house needs a Grandmother in it.
Louisa May Alcott
Who can describe the grandparent and grandchild relationship? It is something of a beautiful mystery. Pieces of our grandparents are woven into our lives in a tapestry of threads making up who we are, and their impact is carried with us long after they've left their earthly homes. Grandpa's hard work ethic, positive outlook, stubbornness, and humor. Grandma's love to cook and bake, prayer warrior posture, and sensitivity.
The love of a grandparent is so beautiful! While visiting my almost-2-year-old niece last summer, I asked my mother-in-law if you ever get to a place where your heart doesn't long for the days when your children were little, when it doesn't hurt to look at how they've grown up and need you differently. She said that when you have grandchildren, a part of your heart heals, and you get a second chance at it. There's something about hindsight that comes from raising children and enjoying grandchildren. Perhaps that's what makes the bond so strong.
A grandparent loves in unfathomable ways. They often carry a confidence from having raised their own children and a much more relaxed manner of interacting with their grandkids. They have greater insight and a bigger-picture mentality. They know that time is short and give big, whether through their time, gifts, or prayers. They realize the things that last are not things at all but moments and memories and wisdom passed on from one generation to the next. Time together is valuable and cherished.
Reflecting on my grandparents (most of whom have passed) gives me so much joy! I'm unsure where I would be today without all the prayers they've prayed over me, letters written, encouragement offered, and values imparted to me. I don't make cinnamon rolls without thinking about the time in Mom's kitchen when Grandma showed me the process. I hear Grandpa's voice every time I utter positive words and bow my head to pray. I carry them with me always, and I hope they are proud of who I've become.
My parents' and in-law's relationship with my children bring me so much joy. The time they spend together is precious, and their love for one another is unlike any other. I love watching them do special or ordinary things together. I see the love and light in their eyes for one another, and it reminds me that this connection of generations is so important. Kids keep the grandparents young; grandparents keep the kids anchored.
In this issue, we're shining a light on grandparents, traditions, and aging well. There are numerous resources to connect the generations, preserve memories, and stay healthy and active as we age. Enjoy our Transitions and Traditions issue!
Love,
Stephanie
Originally printed in the September 2023 issue of Simply Local Magazine
Never miss an issue, check out SLM's digital editions here!