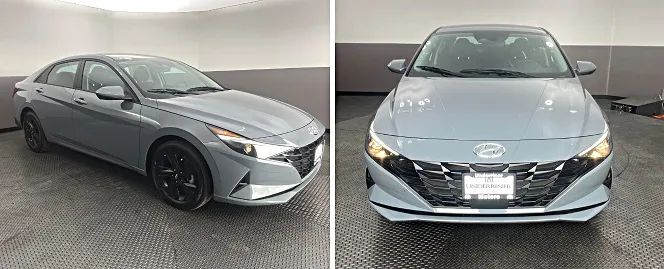 Underriner Car Raffle | photo via United Way of Yellowstone County
Drive United Car Raffle to Benefit United Way of Yellowstone County
March 19, 2021
United Way of Yellowstone County Media Release
BILLINGS, MT | Underriner Motors has partnered with United Way of Yellowstone County to raffle off a 24- month lease for a 2021 Hyundai Elantra SEL. Ticket sales begin on Friday, March 19 and the winner will be drawn on May 13 at 4pm. Proceeds generated from raffle ticket sales will go directly to United Way of Yellowstone County's Community Fund to help improve the health, education, and financial stability of every person in Yellowstone County.
"Our raffle partnership is just one example of the enormous impact Underriner Motors' generosity has made in Billings. Through the years, the Underriner's have made a positive difference in so many people's lives," said Kim Lewis, President and CEO of United Way of Yellowstone County. "While it is exciting to see someone win a new vehicle, the real winners are those families that will receive the boost they need as a result of the raffle. We are forever grateful to Bill, Mary, and Blake and their team for making all of this possible."
Get Your Ticket
Raffle tickets are for sale for $25 per ticket or 3 for $60 and can be purchased at: www.uwyellowstone.org/60bdayblowout, United Way office, Underriner Motors, and select Billings Federal Credit Union locations.
There will also be several opportunities to purchase tickets in person leading up to the May 13 drawing, follow the UWYC Facebook page for up-to-date information.
"There's nothing that feels better than to help people who are truly in need, and to make a major impact on their life, and United Way of Yellowstone County has changed thousands of lives. We are happy to help them celebrate 60 years of impressive community impact," said Blake Underriner, Managing Partner of Underriner Motors.
The Drive United car raffle is part of a massive Birthday Blowout celebration planned by United Way. Other activities include: 60-Minutes volunteer opportunities, a diaper drive in partnership with Family Promise of Yellowstone Valley, collecting 60 pints of blood, and an online auction.
About UWYC: United Way of Yellowstone County is devoted to engaging the community in making a meaningful difference to improve people's lives. Along with our community partners, we continue to fight for improved education, health and financial stability for all people in Yellowstone County.
About the car: The 2021 Hyundai Elantra SEL being raffled has a light gray exterior and black on black interior. This North American Car of the Year is equipped with backup camera, heated seats, keyless entry, hands-free lift gate, blind spot monitoring, and much more!
About Underriner Motors: Underriner Motors is celebrating its 76th Anniversary of serving the Billings and surrounding communities. The Whittaker / Selover / Underriner families have been very supportive to local organizations in and around Billings since opening for business in 1944.